City festival WONDER pushes the boundaries of your imagination
After a successful third edition with 5,000 visitors, WONDER is back this year from 19 October to 5 November. With 80+ exhibits and activities at more than 25 locations in the centre of Kortrijk, in collaboration with more than 275 designers/artists and 45 companies, it promises to be a top edition.
With WONDER Creativity Festival, Designregio Kortrijk and City of Kortrijk pay tribute to the creativity and innovative ideas of young talent. WONDER challenges the limits of our imagination, and confidently looks ahead to the future. The festival gives a forum to inventive minds who devise remarkable solutions to the social challenges we face today and in the future.

The beating heart of WONDER is at the Buda Factory. Under the heading 'We Are The Next Generation', Designregio Kortrijk brings together the most prominent graduation projects of the past year at Belgian design schools. With the exhibition 'Eye on Design', Kortrijk Xpo and Designregio Kortrijk are matching 10 participating companies in Design Nation (the exclusive B2B event for professionals on 19 & 20 October at Kortrijk Xpo) with the work of an inspiring designer. Howest's Industrial Product Design course is celebrating its 20th anniversary this year and will celebrate with the exhibition INSIDE OUT. They will bring to life a fragment of industrial design history, using products from the companies their alumni work, or have worked on.

The Kortrijk city centre provides the backdrop for the rest of the festival. At some thirty locations, Belgian public and private partners will present free exhibitions, lectures, workshops or events that celebrate imagination and creativity through a range of disciplines in the broadest sense. Think galleries, shops, companies, but also some unique locations, such as the Belfry or the abandoned party hall/hotel Dam71. At the Belfry, bystanders will be immersed in a wondrous, digital experience of image and sound, in collaboration with fellow UNESCO City of Design Geelong, Devine Howest and Urban Mapping. In Dam71, you will be taken past work by young artists with a focus on circularity. Event-wise, there is also plenty to do. The second WONDER weekend, for instance, will see the first ever Kortrijk Art Weekend, an initiative of 20 private and public art organisations.

WONDER is a unique platform where the work, ideas and projects of artists, designers, students, citizens as well as companies, schools and organisations come together and are connected. WONDER incites reflection and open-mindedness, and enthuses visitors to shape the future boldly and colourfully together.
Thanks to our main partners!
Aluvision: with some impressive installations in and around the Buda factory, Aluvision will bring you completely into the WONDER atmosphere. With daring imagination and unrivalled technical expertise, Aluvision is known within the fairs & events industry as a trendsetter in the development of sustainable, modular building systems. Next year, they will move from their current location in Deinze to Evolis in Kortrijk.

Domaine De Graux: Domaine De Graux offers us a glimpse into the future of agriculture and food. As an agro-ecological farm based in Tournai, they make optimal use of nature, without damaging it. They want to inspire other farmers and the general public about this. At WONDER, they will present an installation in the pentagon of the Buda Factory in cooperation with architect and artist Theo De Meyer.

Care group Heilig-Hart: In its Buda Gallery, care group Heilig-Hart presents the exhibition Pure - Brittle - Energy with work by Nathalie Pontegnies, Ayla Castelein, Damienne Christiaens. At Buda Kitchen, you will also discover the collaboration between the company Orac Decor and artists Arno Camps and Elvira Mulkay.

National Lottery: Thank you to the players of the National Lottery! Thanks to them, the National Lottery is supporting the WONDER Creativity Festival for the first time.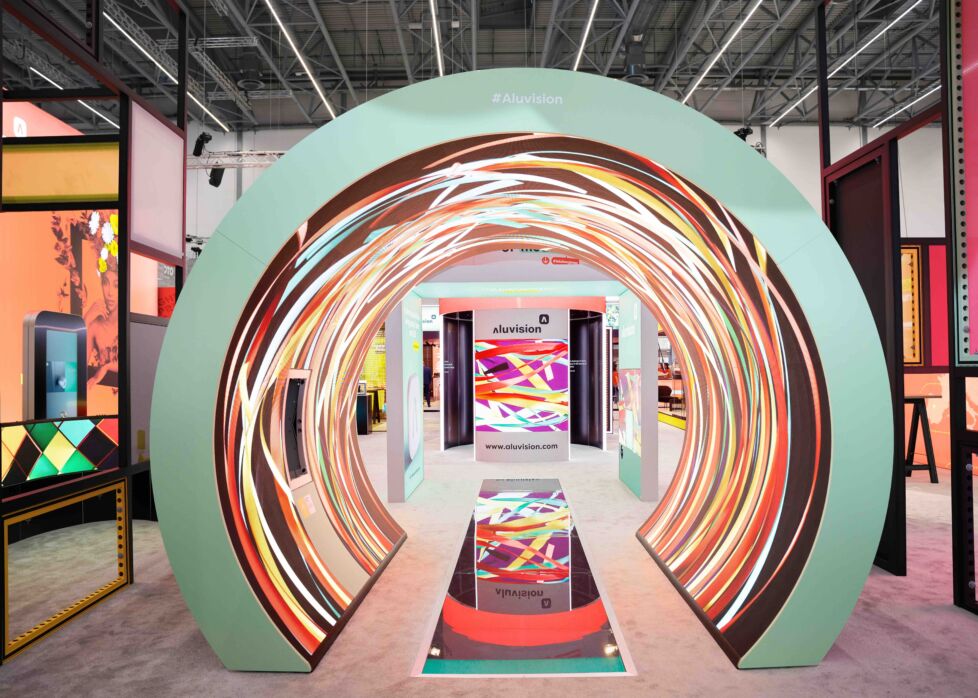 All WONDER sites are free to visit between Thursday 19 October and Sunday 5 November, accessible every day except Monday.

Opening hours: during school weeks from 9am to 6pm, on weekends and autumn holidays from 10am to 6pm. Closed on Mondays.

You start your WONDER visit at the main location, the Budafabriek, Dam 2a Kortrijk. There you will find the reception and registration. Almost all venues are within walking distance of each other. You will receive a city map at the Budafabriek (already available on the website), but maps are also available at all other locations.

Pre-registering via the website is also possible since today, so you don't have to queue at the reception desk.

For schools, WONDER offers free workshops, more info on the website.

For images and press file, click here. If you would like specific images or text, please contact Lisa Declercq at lisa@designregio-kortrijk.be or 0473 53 93 47.
From 19 October to 5 November, WONDER in downtown Kortrijk pushes the boundaries of your imagination.

Young creative forces and established names from all walks of life and disciplines - from design to art - will present their vision of a better future. Feast your eyes on a free parcours of 28 special places, feel the power of over 40 amazing exhibitions and installations, and taste the passion during the many inspiring events.

Engage your senses, and enter the future!