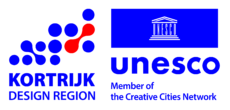 Kortrijk UNESCO Design Region
Can you feel the Kortrijk region's catchy vibe? No wonder since creativity and problem-solving are part of the region's DNA. That is precisely why the Kortrijk region became part of the UNESCO Creative Cities Network in 2017. This worldwide network consists of 295 cities that focus on creativity to build a more liveable and even more stimulating environment for their citizens. Kortrijk was awarded membership within the domain of design.
The recognition is due to everyone who contributes creatively in the region, and you can also use the UNESCO label to strengthen the communication of your creative event, project, action, enterprise, organisation or school.

Jump directly to: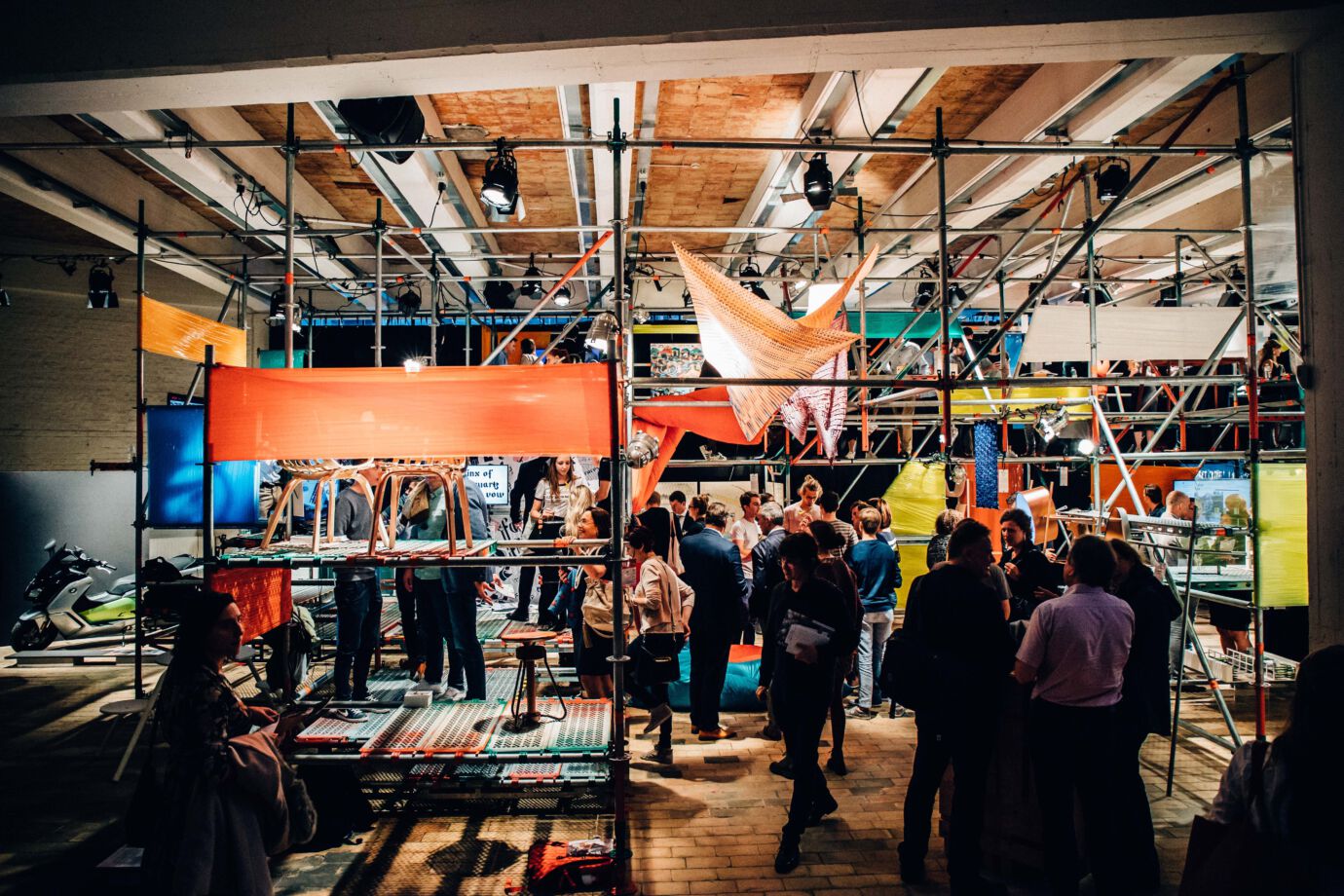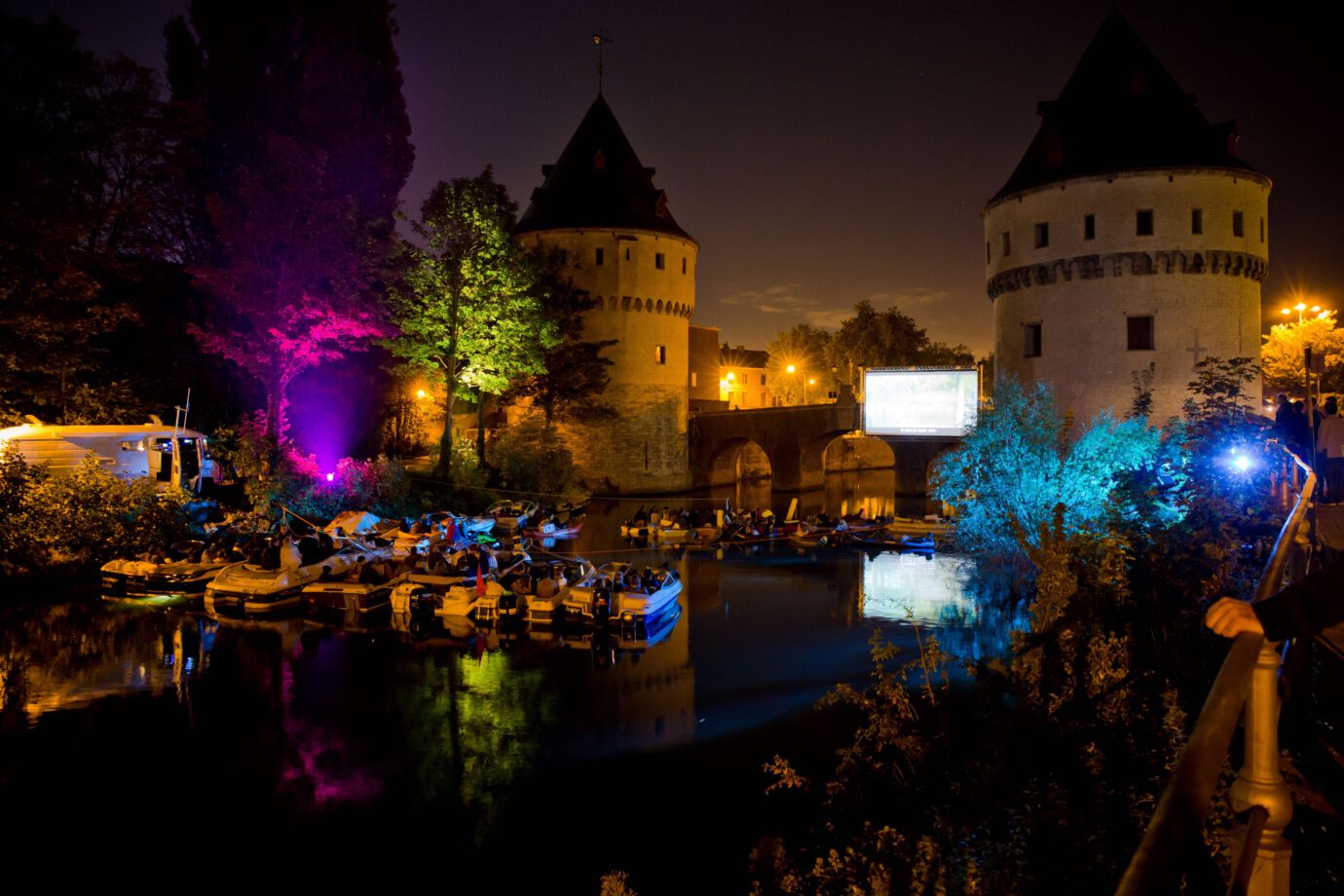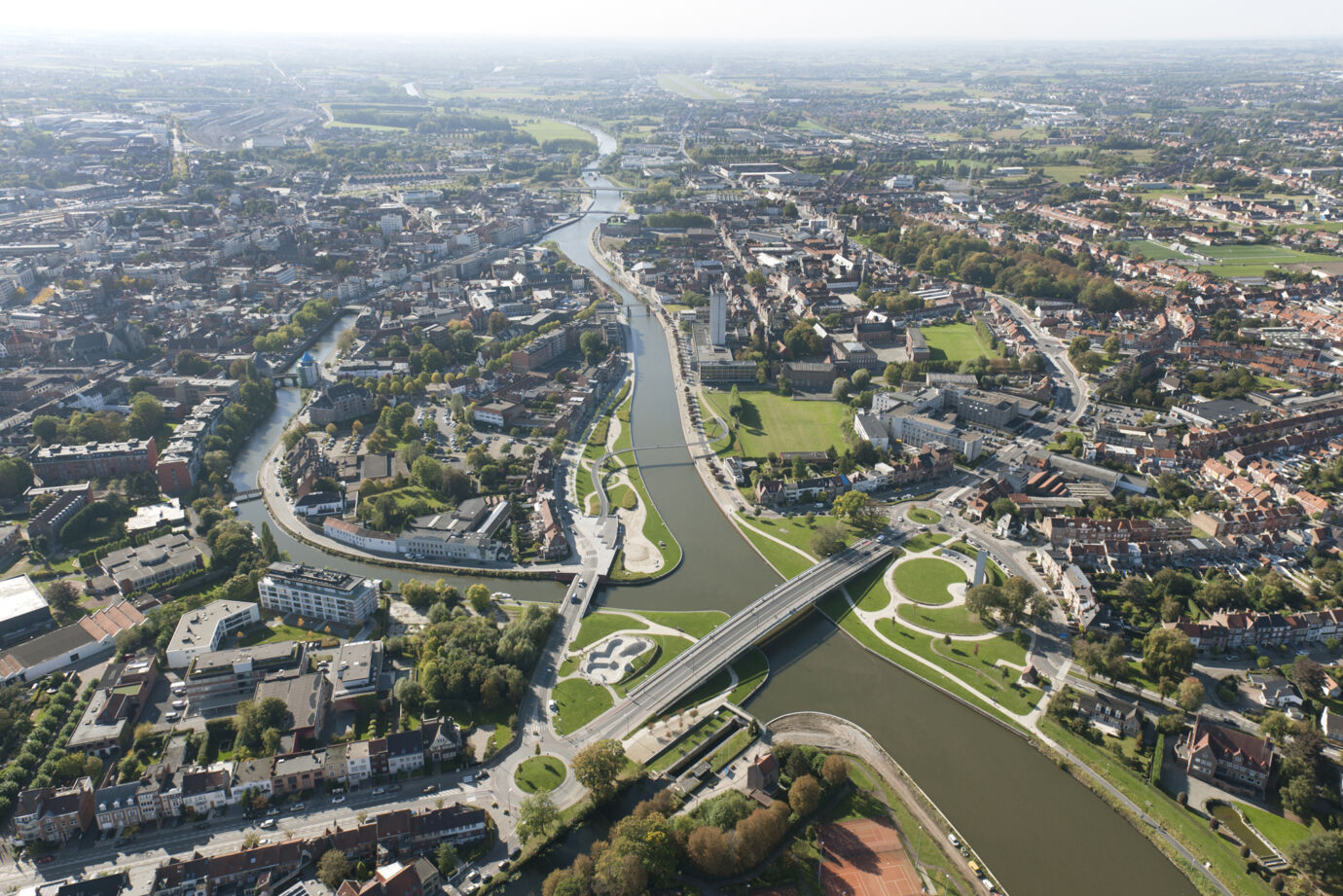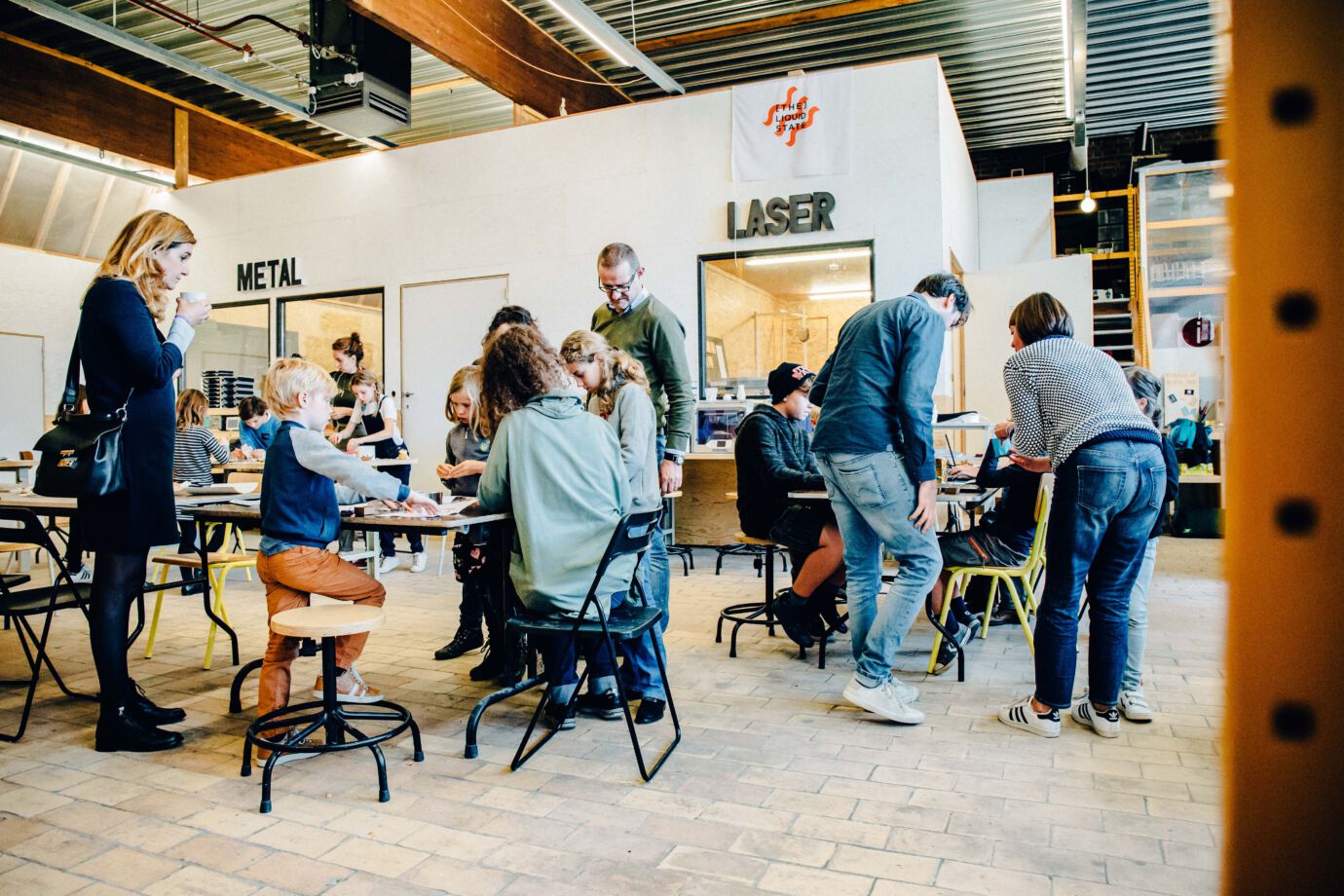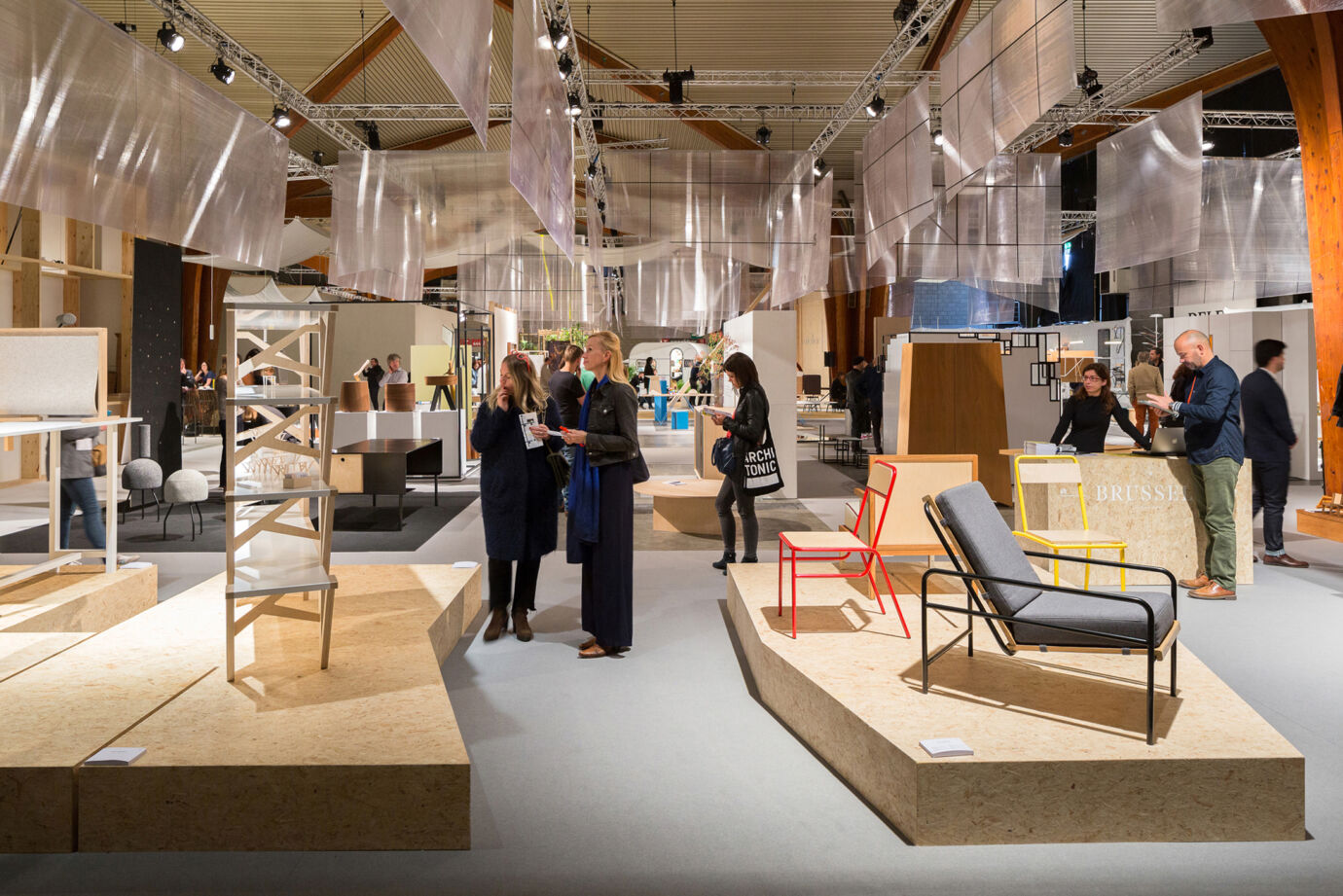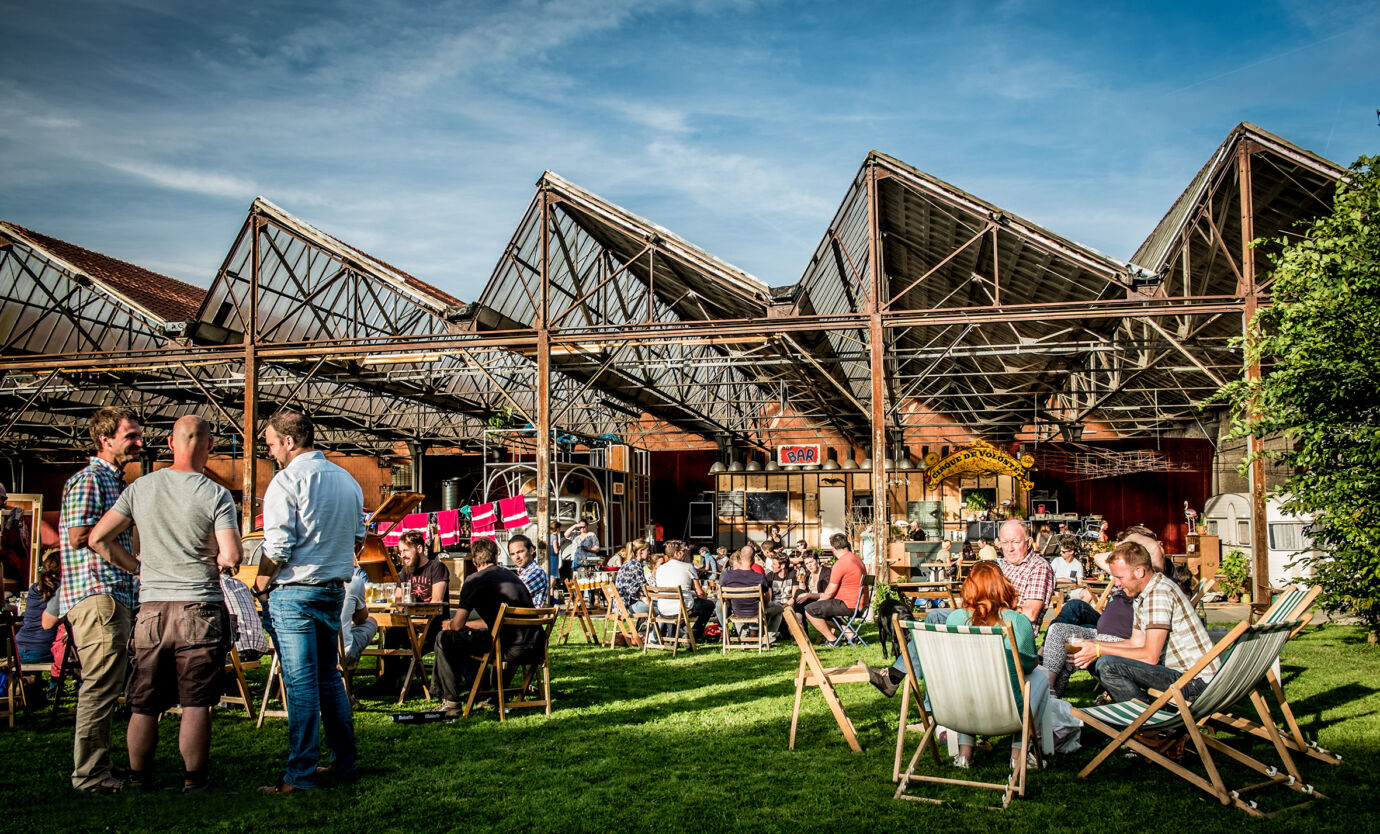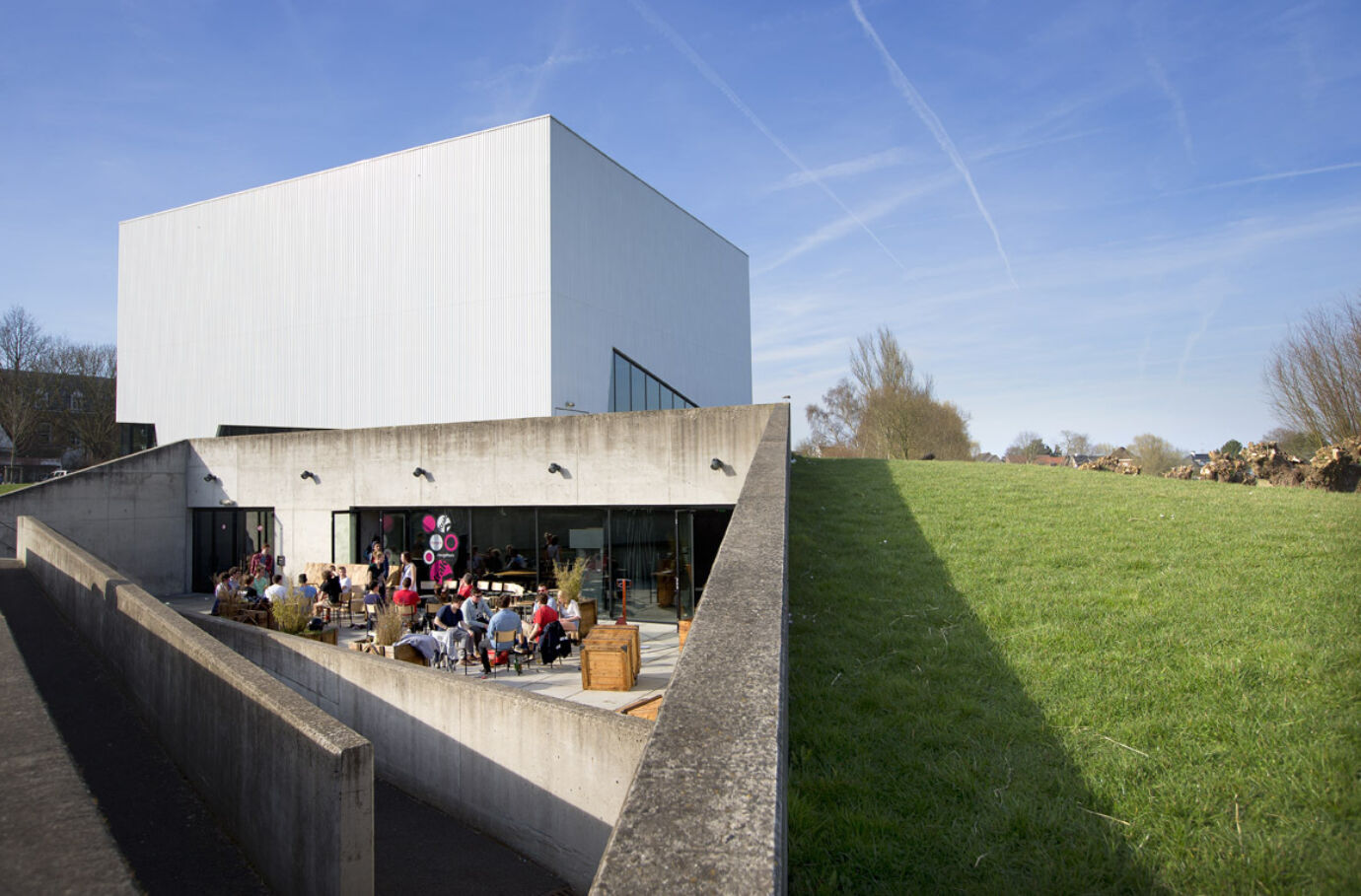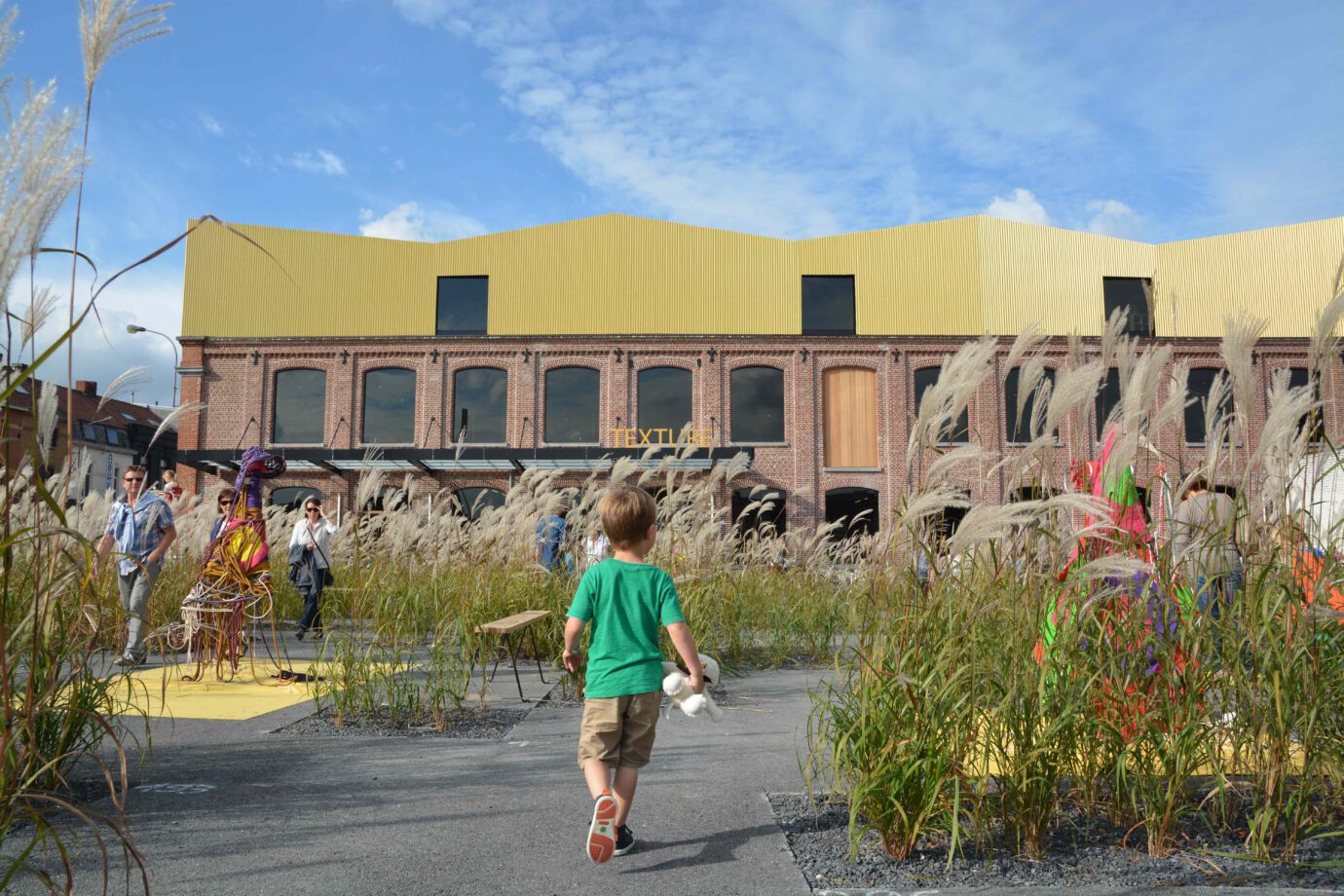 Regional ambassadors
We asked creative people, designers, artists, entrepreneurs and education specialists what makes our region so unique.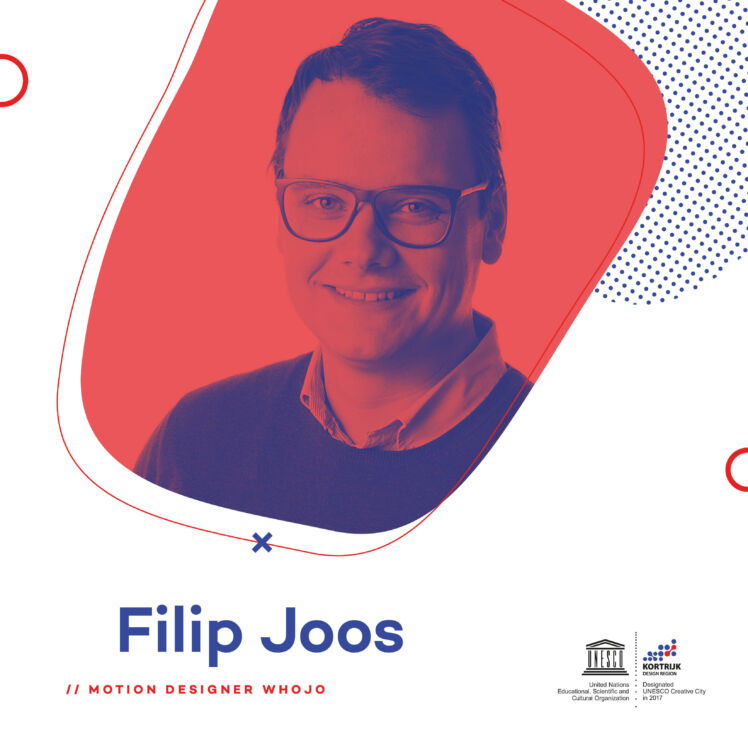 "Here we find the perfect mix of creativity and entrepreneurship for our company. The region is also characterised by a typical go-getter mentality. In many areas, the region takes on a pioneering role. Here, the card of innovation is drawn time and again, which is contagious for the creative industry."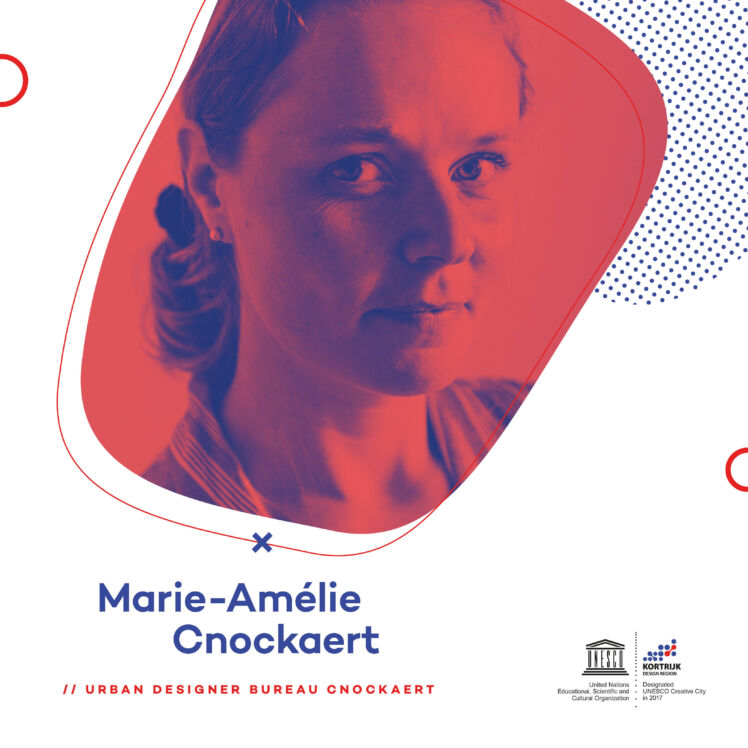 "Every time I cycle along the Lys or walk through one of the many parks, I am proud of 'my' region. It stimulates my imagination and creates even more ambition to keep on doing business and thinking innovatively. Thanks to initiatives to give citizens a say, everyone gets involved and enthusiastic. This is how we broaden our future perspectives together."
"During my three-month stay, I clearly sensed that there are many opportunities in the Kortrijk region to turn ideas into successful projects. There is a strong will to support creative and innovative initiatives."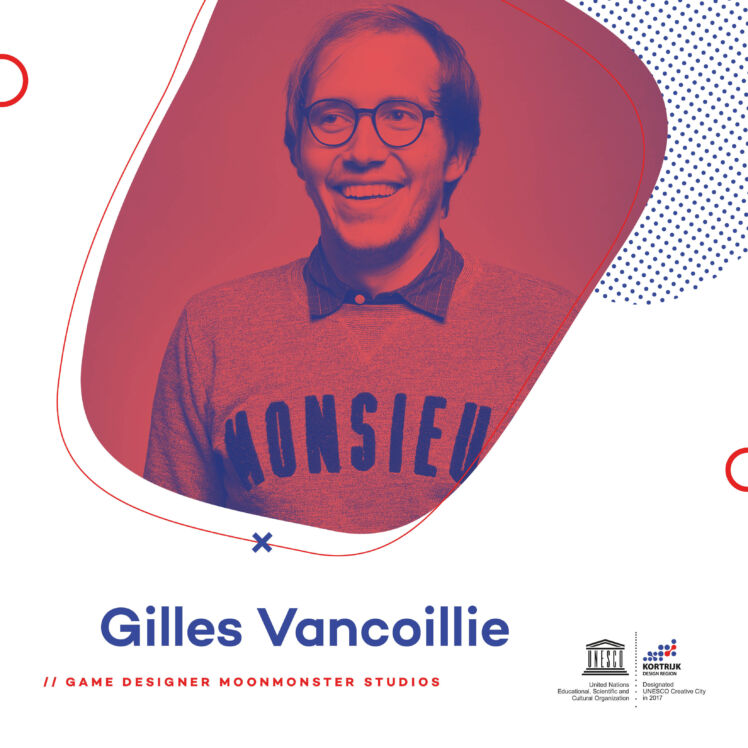 "As game developers, we find the ideal environment here to be creative. With the presence of HangarK, Howest DAE and many innovative companies, starting designers with ambitious plans have all the elements close by."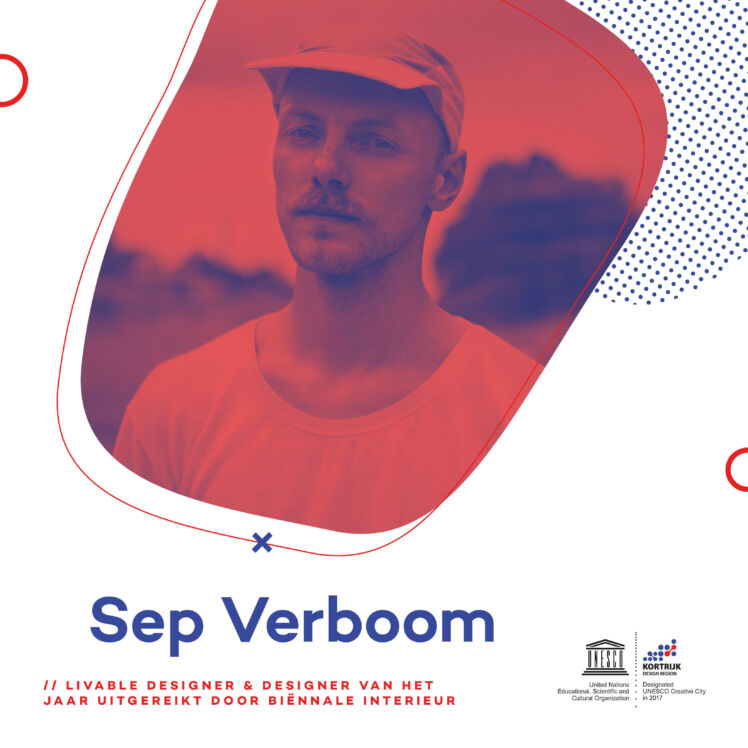 "The transformation of the region is very interesting for designers. I think that the openness to change will continue thanks to UNESCO recognition. I see similarities with Cebu in the Philippines, where I stayed for my thesis. That region underwent a similar evolution and is now also part of the Creative Cities Network."
Marcos Simões // Choreographer and performer
"I have been coming to Kortrijk for years now and it is really surprising how quickly the city has changed; there is always something new to discover. You feel an openness to new, modern things, but with respect for its own history. Industry and commerce were and still are very much present. I would call the vibe dichotomous: small and large, old and new, quiet and dynamic."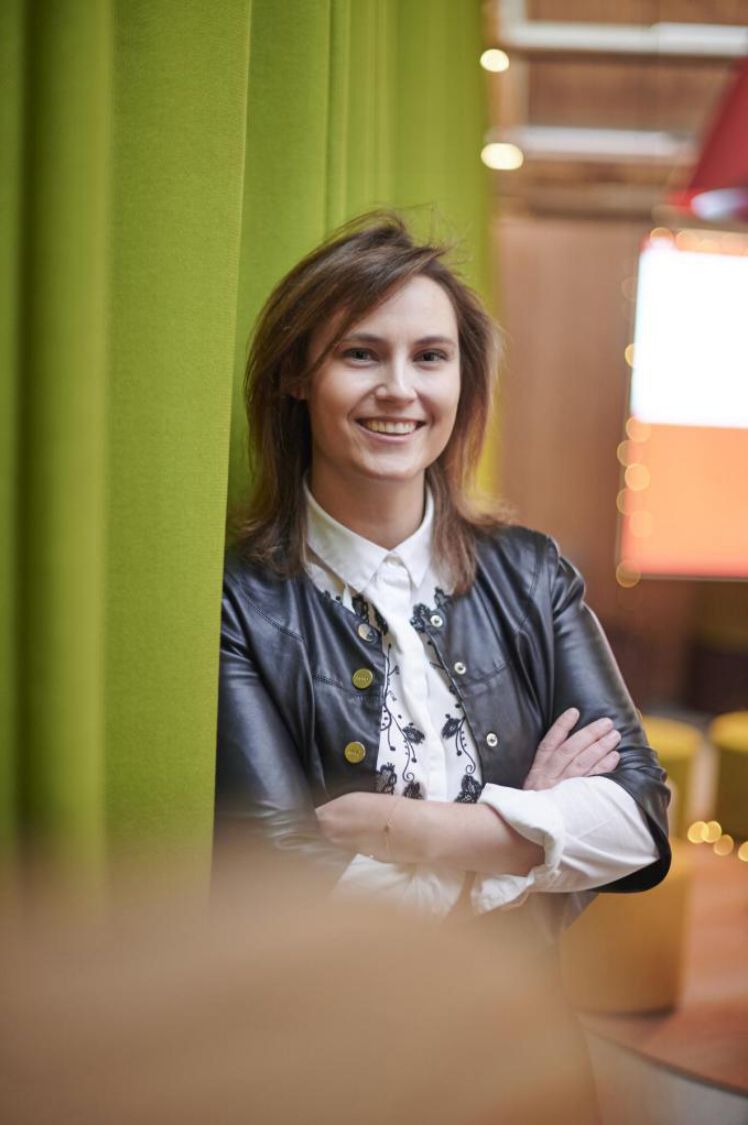 Julie Lietaer // Textile entrepreneur
"Entrepreneurship along the Lys flows and flourishes abundantly. Its roots lie in the flax industry, where my own roots also lie. With our spin-off, we specifically choose the region as a hub for creativity and co-creation. This has already manifested itself in various collaborations, both with other companies and with designers and higher education."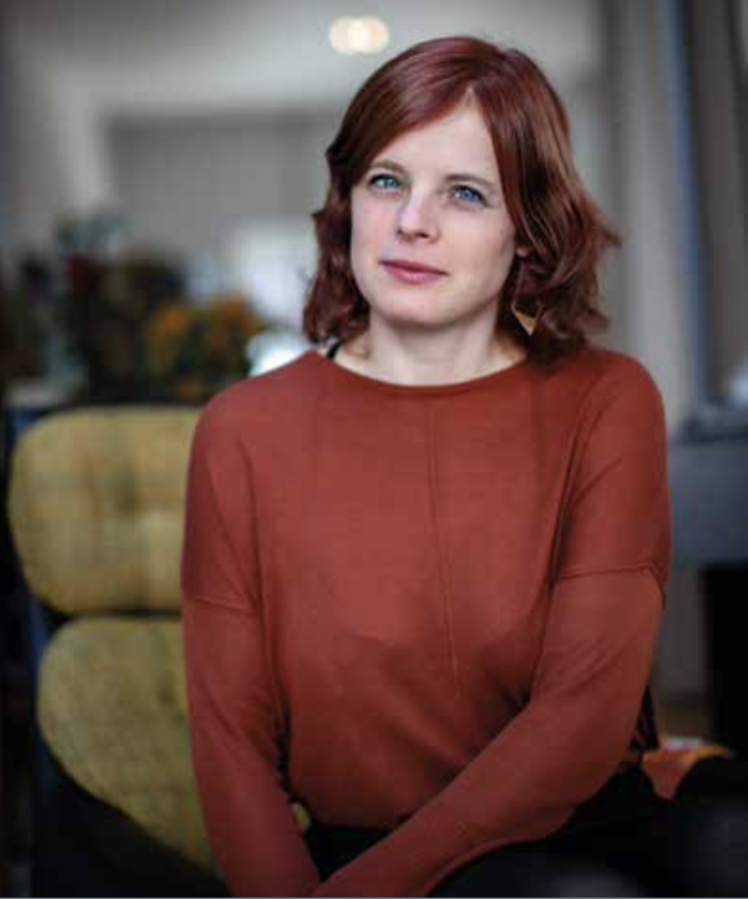 Anneleen Van Offel // Author and LETTERZETTER Kortrijk
"There is a lot of talent out there that seizes the opportunities that are available. The openness to seek crossovers and the will to cooperate are also invaluable. And without wishing to lapse into clichés: the urge to take the bull by the horns and work hard, I find that a fine characteristic of the people of South West Flanders."
Yinuo Chen // gaming student
"Howest was high on the list of game schools. I am now in my third year and the content of the course is exactly what I expected. It is hard work though. Because make no mistake: playing games is something completely different from making games. But I felt the same passion in the other students. We all really want to make it."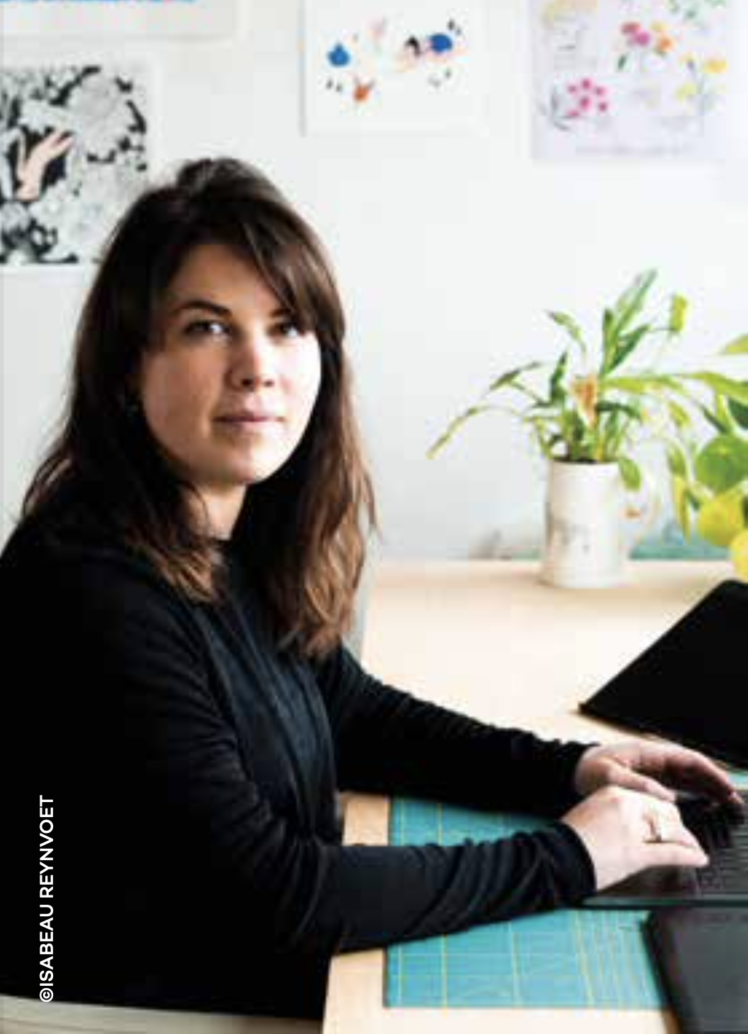 Flore Deman // Illustrator
"It is striking how open creative entrepreneurs from the region are. It is easy to get to know each other here through the grapevine. There is a great openness to cross-fertilisation, which in turn leads to new opportunities. Drawing on the windows of a coffee shop, designing a fabric collection, launching a ceramics line... It is great to get to know other people and processes through all kinds of collaborations."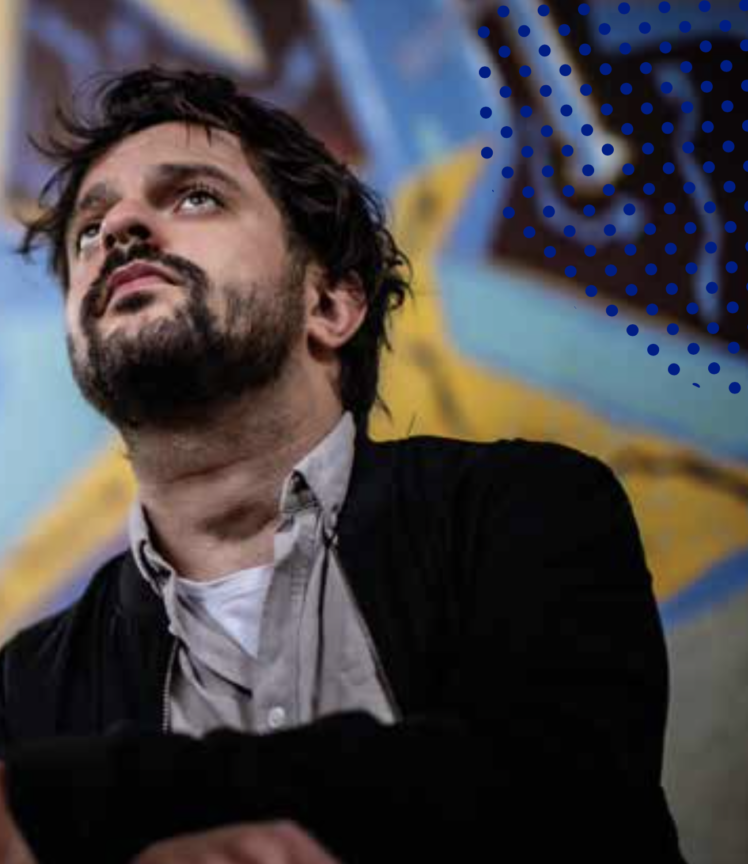 Jonas Desmet // Singer PINGPONGCLUB and 'Lotto Wild Talent' winner Wilde Westen
"As a winner, we now receive support from Het Wilde Westen, for example to organise rehearsals, to market our single, to find a label, etc. Het Wilde Westen has an excellent reputation in Flanders and can tap into a large network. This close cooperation is an incredible opportunity for us."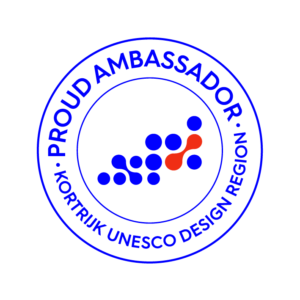 Proud Ambassador label
These believers are already convinced of the vibe of the region. Would you also like to show everyone that you are proud of this creative Kortrijk region? Would you like to become a co-ambassador of this innovative design region? Would you like the UNESCO label to reinforce your product, project or action?Would you like to respond in some way to the international network of UNESCO? Or do you have your own ideas or suggestions to make design and creativity even better? We would love to hear from you and are looking forward to getting to know you better!
For whom
Anyone who is active in this region in a creative way - from citizen to student, from designer to entrepreneur - can use the label to reinforce their product, project or action.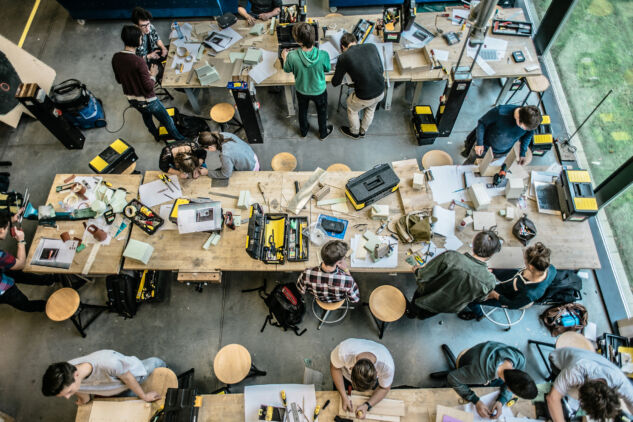 Criteria
You are located in South-West Flanders;
your approach is creative, innovative, enterprising and thus enhances the image of the region;
You are open to cooperation and cross-pollination, and you want to get to know new people who are on the same wavelength.
Return
You receive (international) recognition for your product, project or action;
You are included in a broad creative communication in the region (e.g. by Designregio Kortrijk);
You gain access to a regional and international network of passionate and creative people, organisations and companies.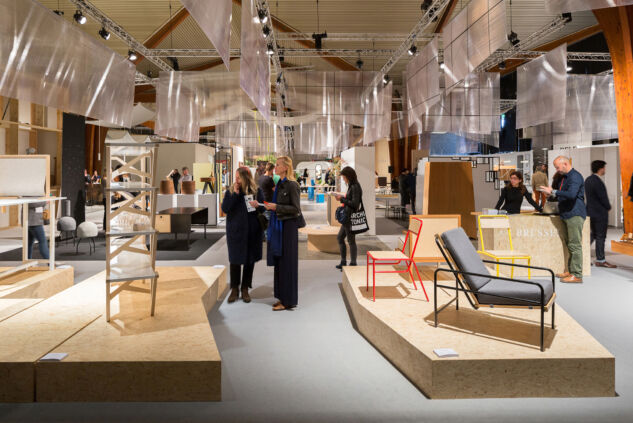 Please fill in this form and Stijn will contact you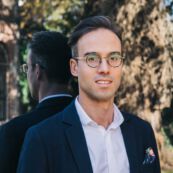 More info? Contact
Stijn Debaillie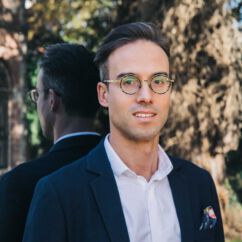 Stijn Debaillie
Coordinator
As coordinator, Stijn has been taking care of the ins and outs of the organisation for 9 years now. He is always looking for exciting opportunities for the organisation, both as a subsidy project or as a service.For two years now, Stijn has also been chairman of the 41 UNESCO Cities of Design, through which he exchanges knowledge and projects and builds up an international network for the organisation and the Kortrijk region.
What's in it for you?
What can this international network do for you?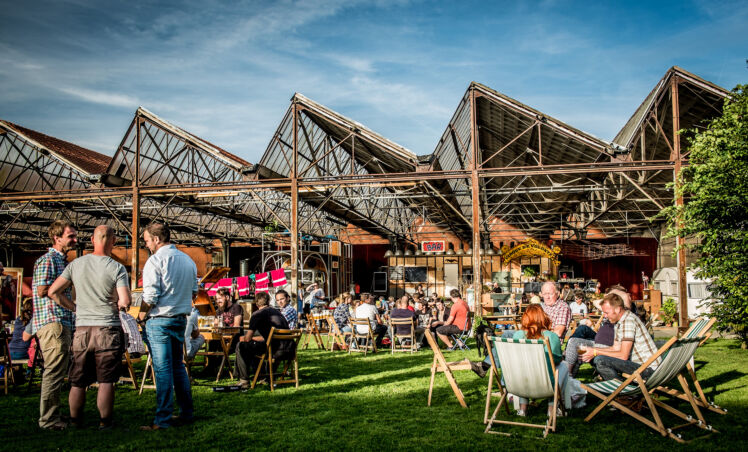 Citizens
Many civic initiatives contribute to the creative and dynamic image of the region and city. If you in turn want to show that you are proud to be part of this inspiring city and region, use the PROUD AMBASSADOR label on your communication and strengthen your event, project or initiative!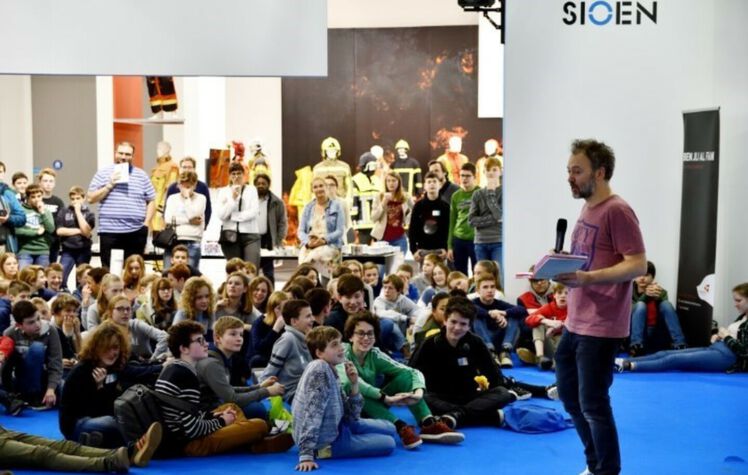 Education
The Designtools project of Joos Vancauwenberghe, Rhizo school group, was selected as one of the most inspiring initiatives for the Design Education Summit in Singapore. Of the two hundred entries, only five were awarded. Joos was then also allowed to pitch the project at the Summit 2021. Designtools is intended to bring design thinking methods into the classroom of secondary school students.
Designers
Through the UNESCO network, the regional designers get access to many interesting international open calls, events, knowledge exchange and networking opportunities.