BUDA::lab Open Makerspace
BUDA::lab is a public workshop where creatives, designers, makers, children, students and schools can get creative. Come and turn your ideas into projects, follow workshops to learn new skills and meet the community of makers!
Jump directly to:
About - Membership - Slack - Machinery - Workshops - Schools/organizations - Volunteers - Practical - Projects

In collaboration with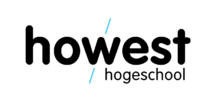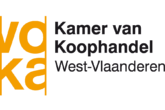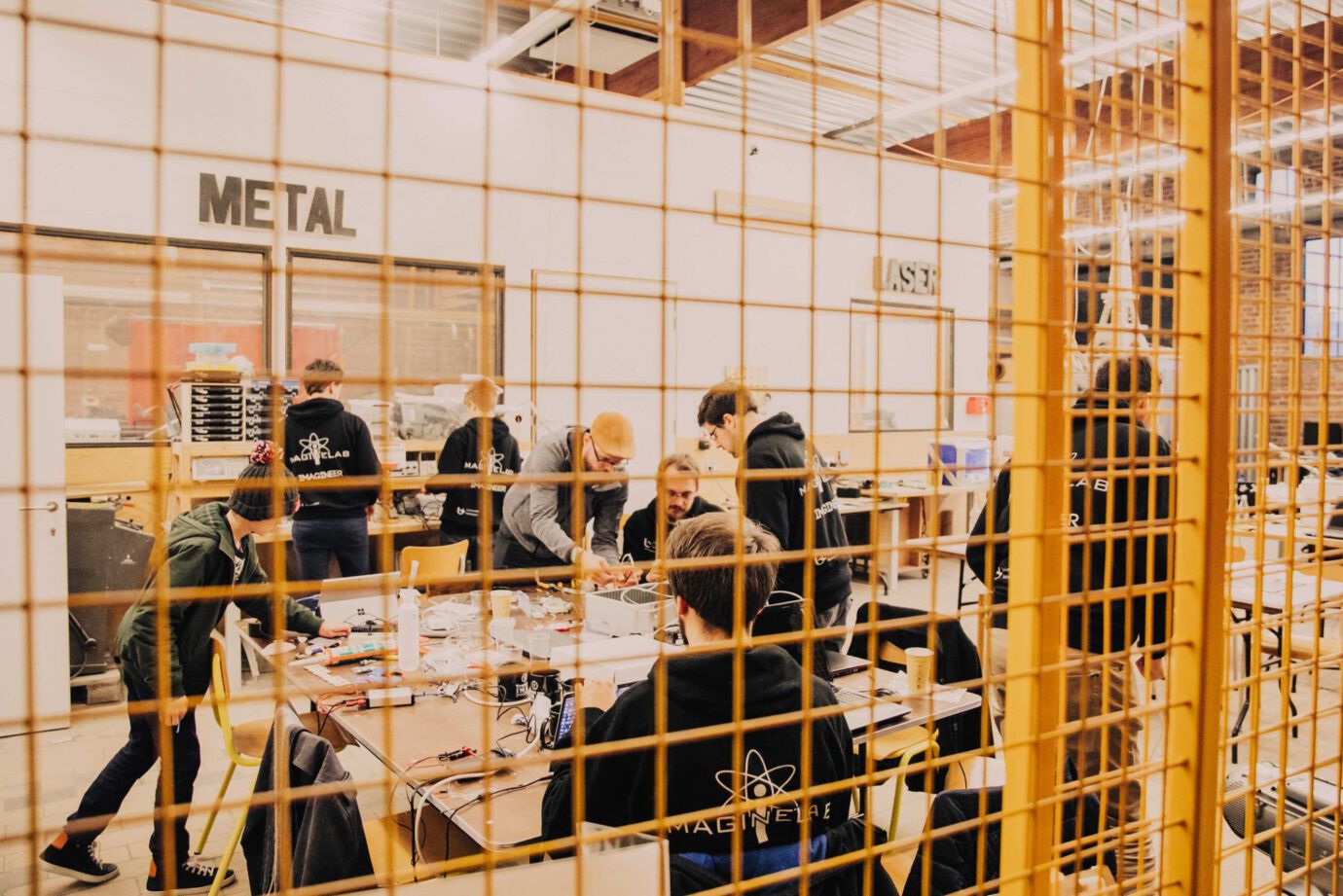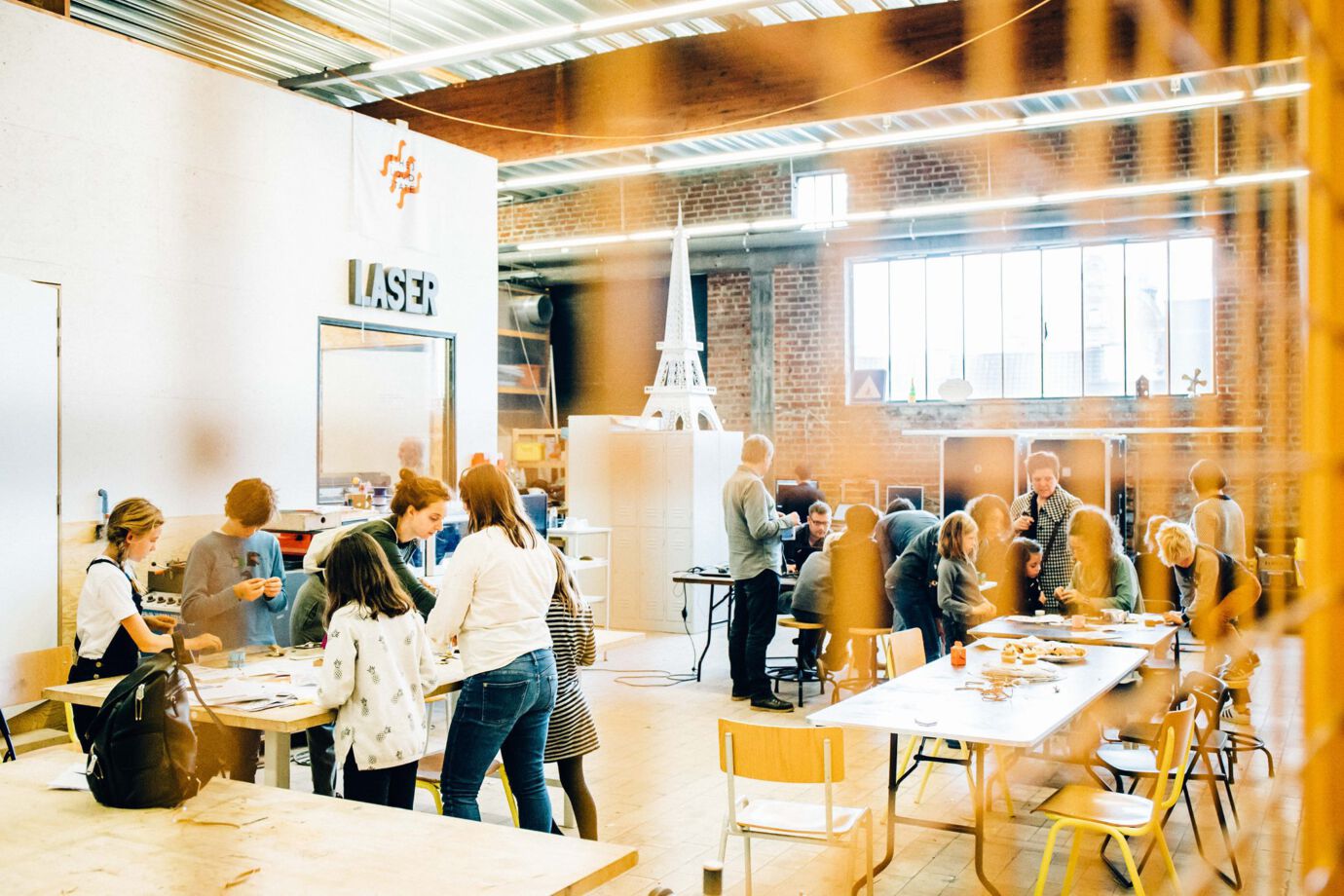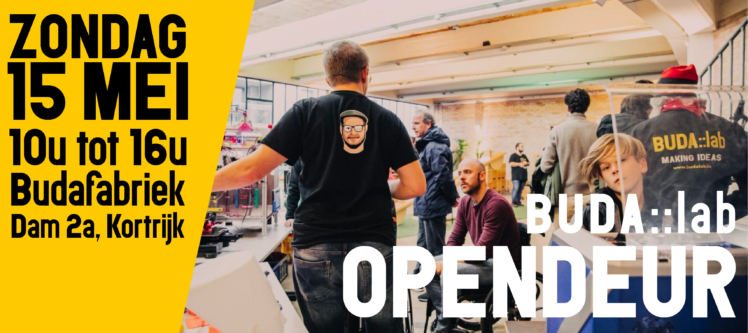 BUDA::lab OPENDEUR
BUDA::lab gooit deuren open op zondag 15 mei van 10 tot 16u!
1. About
BUDA::lab is a public workshop where creatives, designers, makers, children, students and schools can get creative. Come and turn your ideas into projects, follow workshops to learn new skills and meet the community of makers!
With a wide range of analogue and digital machines, we bring people from different sectors and disciplines together to create synergies.
The BUDA::lab is run by a community of volunteers in collaboration with Designregio Kortrijk.
BUDA::lab is an active member of the fablab movement and endorses THE FAB CHARTER "...life is about the people you meet, and the things you create with them. so go out and start creating...".
(The HOLSTEE manifesto)
BUDA::lab Kortrijk is an initiative of Designregio Kortrijk in collaboration with its partners Howest, Leiedal, Voka West-Vlaanderen, Stichting Interieur and Stad Kortrijk. BUDA::lab Kortrijk is realised with the support of Interreg IVB - NWE within the PROUD project and the province of West-Flanders.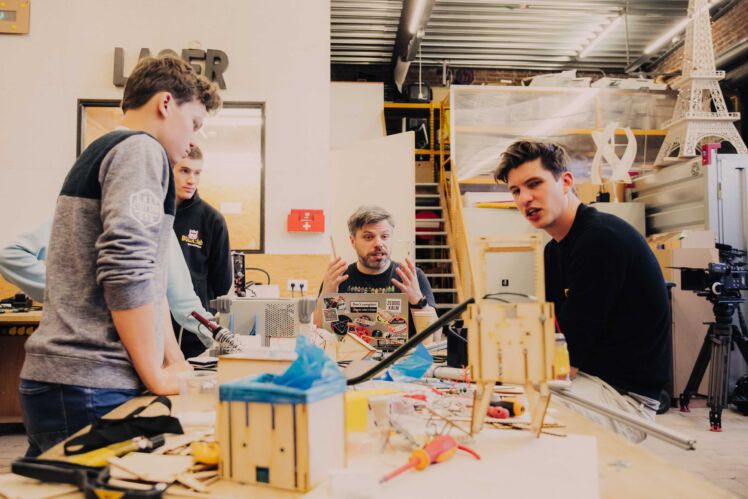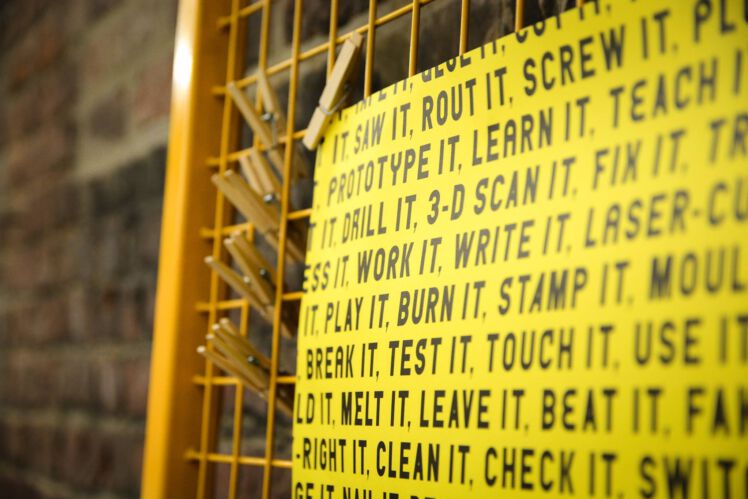 2. Membership
If you want to use the BUDA::lab, then become a member! This for only €12 per year!
As a Budalab member you can use the workspace and machinery, the small tools and you get access to the network. Machine time and material are charged separately.
You pay your membership fee at your first visit.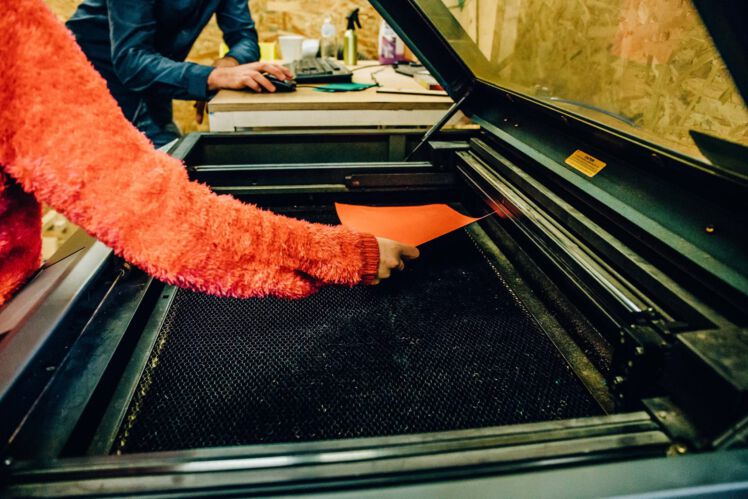 4. Machinery
BUDA::lab provides a wide range of machines and tools. Ideal for experimentation, as a prototyping and small volume production workshop, didactic space to get acquainted with new production technologies or as a brainstorming space in proximity to a 'Make studio'.
Please note:
Some machines must be reserved per time slot.
For most of the machines you need to attend a training course first, or prove that you have the necessary skills! You cannot reserve these machines without having the necessary skills. Please visit us or contact us at info@budalab.be if you want to use such a machine for the first time.
Costs
For some machines you pay per time unit, for others just the material used or a start-up fee.
Payment is always done on the spot with a bank card or bancontact app. All reservations and payments are registered in BAB. An invoice can be requested afterwards via the payment page.
Become a member via BAB (the first time you come you pay your membership fee)
Reserve the desired machine in BAB
Always come to the lab on time!
Pay with the present volunteer after use. You pay the full reserved period plus any extra time and materials used.
An invoice or proof of payment can be obtained through your payment in BAB. You can find all your payments on your profile page.
5. Workshops
BUDA::lab organises workshops for children and adults. From introductory workshops on laser cutting and 3D printing, to making your own screen print, leather accessory, wooden longboard and much more!
Would you like to pass on your skills and give a workshop in the BUDA::lab? You can! Mail for more information to info@budalab.be.
For customised workshops or demonstrations, mail info@budalab.be.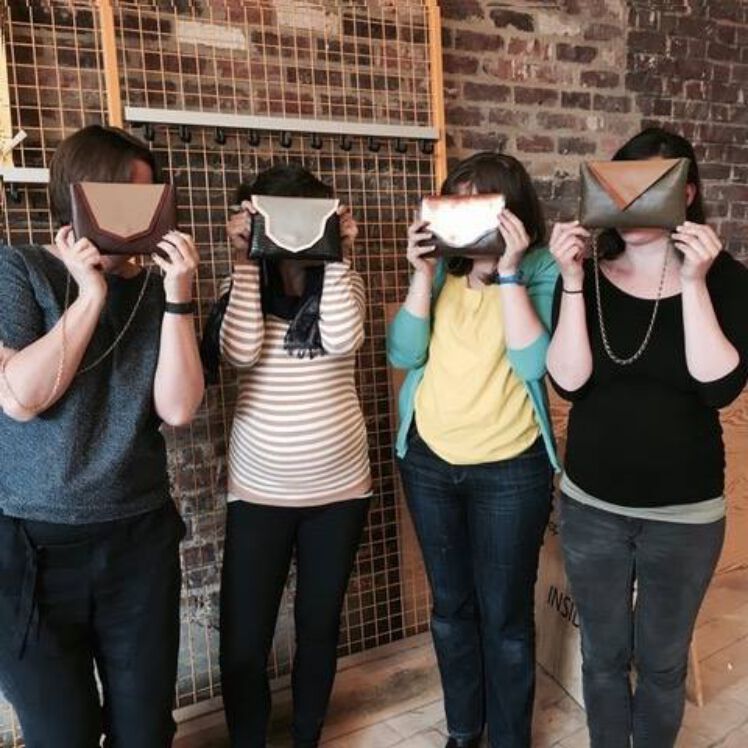 a. BUDA::lab on tour - rental
Schools and associations can borrow machines and toolboxes to use in the classroom.
What is it?
1. 3D printer for €15 per week (quantity: 3)
A laptop is provided with each printer.
2. Toolbox for €10 per week (quantity: 5)
Contents:
Measuring and cutting ruler, square, tape measure, caliper, protective goggles, earplugs, mouth mask, metal spiral drills, bit holder/bits, sanding block, sandpaper, quick-grip glue clamp, combination pliers, point puncher, pen, cutter with diagonal blade, cutter knife, screwdriver cross, screwdriver flat small, screwdriver flat large, hammer, file round, file flat, chisel, handsaw, metal saw blade and rasp.
If required, we also provide glue guns (max. 4), air blowers (max. 2) and drilling machines (max. 4) with the tool box.
3. Foam cutters
2 pieces at €10 per week
3 pieces at €10 per week
Manuals and tutorials are always included with all machines. We also provide a manual for the workshop 'rubber band racer' which can be completed by teachers with the class.


For whom?
For teachers and monitors who can demonstrate that they have the knowledge to use such tools. (e.g. technology teacher)


When can I rent it?
Renting is possible per week. Collection is Monday morning and return on Friday afternoon.
STAY-AT-YOUR-HOUSE STE(A)M BOX
In the framework of the STE(A)M project, Athena school Kortrijk wants to reach as many children as possible. Therefore, several open-source 'Stay in your kot - STE(A)M box' were developed in collaboration with HOWEST IDC with cheap home, garden and kitchen materials.

c. External workshops
BUDA::lab organises workshops for classes of pre-school, primary and secondary education in the lab or at your school.
The following workshops are offered in collaboration with Ingegno and De Creatieve STEM vzw:
Boomerangs: (3rd, 4th, 5th, 6th grade) With Ingegno and BossyRangs, you learn how to make an indoor boomerang in PET, as well as how to throw and catch it. Of course, everyone can personalise his/her boomerang with fun drawn decorations.
The workshop is more than just making a throwing toy: you will learn about the anatomy of the boomerang, how it returns to the surface, its history and so on.
Toto lab: (4th, 5th, 6th grade) TOTOlab (Time to Discover) lets children experience what real creative thinking is. They invent their own toy, accessory or piece of art by means of numerous prototypes. With a low-threshold approach, the children are challenged in design thinking like real young engineers. With these STEM challenges and FABLAB skills, the inventiveness of the children is stimulated to let them grow in their creativity, entrepreneurship and critical reflection.
CREA-tronics: (3rd kindergarten to 3rd grade) A world full of light. In this workshop, the children discover how fascinating it can be to work with recycled materials and electronics. With this material, children think up, design and make all kinds of things: an illuminated modular dream city, pop-up cards with LED lighting, luminous bracelets, etc. The programme also includes the construction of a cosy LED mood light.
Hack-a-T-shirt: (3rd kindergarten to 6th grade) Frolic with screen printing? ... or at least... it starts with messing about, but after this CreaLab you will be an expert! Screen printing is a widely used technique for printing on t-shirts, jumpers and other textiles in mass quantities. During the workshop, the children design their own printing template on paper and on the computer. Cutting is then done with scissors but also with a laser cutter - whereby the children learn exactly how this device works. The result is something to be proud of! The participants bring their own t-shirts, totebags, etc. on which they can screen-print.
Windmills: (1st to 6th grade) How do you use wind to generate electricity? The children learn about sustainable energy by designing and actually building a working mini windmill! They learn about LEDs, electric motors, make different prototypes, measure and compare ...
The price per workshop is €15,50 per pupil with a minimum of €175 per group.
We also offer this workshop for kangaroo classes and gifted children.
7. Volunteers
BUDA::lab is an organisation of the VZW Designregio Kortrijk, but the daily operation is done entirely by volunteers. The volunteers are responsible for keeping the lab open, maintaining the machines and infrastructure and giving workshops. They are our biggest asset!
Who can become a volunteer?
The most important condition to become a volunteer is that you can work with the most important machines and that you have some experience with the functioning of the lab.
Mastering the laser cutter is a must, this is the most used machine and a volunteer must be able to help other members with any problems or questions.
The easiest way to get experience with the lab is to be a member for a while, visit regularly and do things in the lab.
Ask questions of other members and volunteers! This is the only way to learn.
We also have a chat group on Slack where you can ask all your questions.
We can always use new volunteers.
Do you have the necessary technical skills and would you like to join our team? Send an email to info@budalab.be or drop by!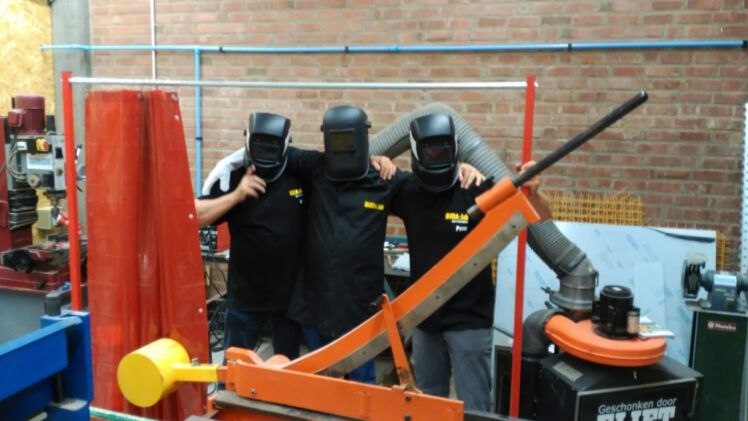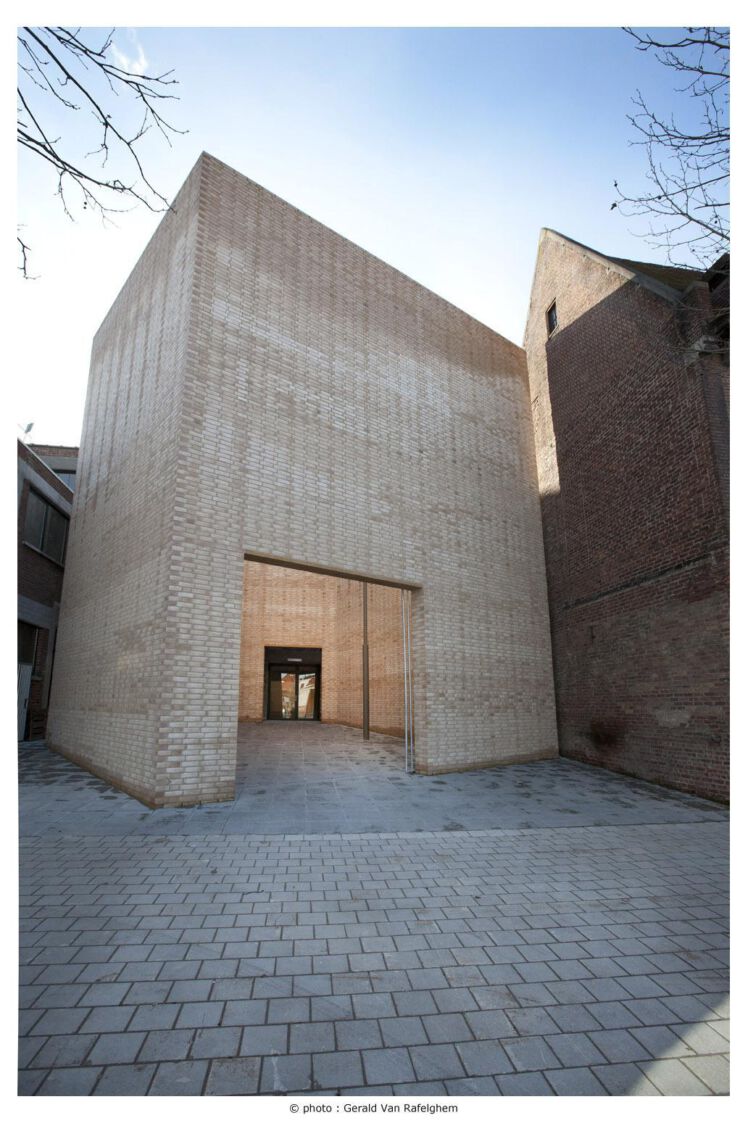 8. Practical
For a smooth operation, it is recommended to reserve machines.
Do you have any questions? You can ask anything on the BUDA::lab community chat, at info@budalab.be or drop by when we are open.
The BUDA::lab is open but these are the guidelines to follow:
Visits can now be made with or without a reservation (through opening hours)
Coming alone is no longer necessary, but the maximum occupancy is 15 persons
Wear a mouth mask
Follow the hand hygiene measures
Use your common sense
E-mail address: info@budalab.be
Telephone number: 056 51 91 83
Address: Budafactory (2nd floor) Dam 2 a 8500 Kortrijk (if the front door is locked, you can ring the bell)
Opening hours
BUDA::lab is run by volunteers, so we can't guarantee fixed opening hours. Check our calendar to see when the lab is open.
3. Slack community
Stel al je vragen aan de BUDA::lab community via het Slack platform!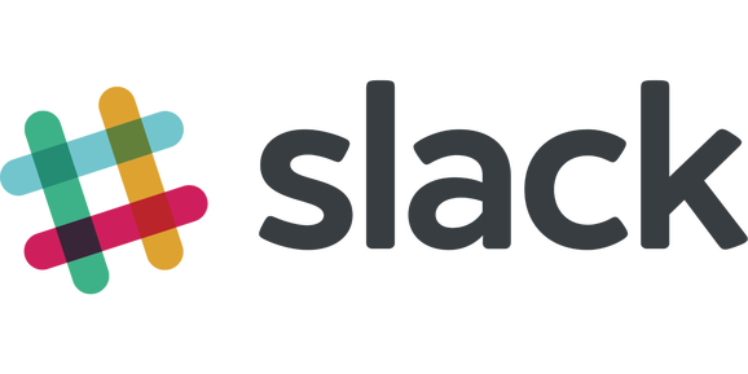 9. Projects
Buda::lab organises and cooperates in various projects.