WONDER - Kortrijk Creativity Festival
'WONDER' has happened: Kortrijk presents an impressive creative autumn programme
The fact that a pandemic destroyed the INTERIEUR biennial and the city programme was an impulse for the Kortrijk creative scene to join forces more intensely than ever. The result is a brand new city festival WONDER.

Creativity, design, art, music and above all: wonder and optimism are at the centre of an inspiring programme for young and old. Completely coronaproof, of course.
From 15 October to 15 November, the creative festival for wonder, WONDER, will occupy the inner city of Kortrijk. At 12 different locations in the city, the doors will open to young design talent, architecture, art installations, concerts, workshops and innovative projects in a programme that will appeal to every lover of creativity - in the broadest sense of the word.


A selection from the rich programme
Designregio Kortrijk shows, among other things, the Belgian designers of tomorrow in the exhibition '
We Are the Next Generation
'. Together with the magazines Knack Weekend and Le Vif Weekend, the Biennale Interieur will be selecting a new Designer of the Year for the fifteenth time in a row. HOWEST highlights fifteen years of Industrial Product Design in its new campus The Penta, designed by German architect Thomas Rau. In the angular, state-of-the-art building "The Level", the internationally renowned Digital Arts and Entertainment programme will present its 15th anniversary.
The Circular Travelling Experience Lab in Hangar K is a travelling lab made of paper-based materials which shows the many possibilities of honeycomb cardboard as an eco-material in all its variations and areas of application.
Leiedal is presenting an impressive retrospective exhibition in the Budafabriek on 20 years of publicly commissioned architecture.
Wilde Westen presents special concerts at various locations, including big names such as
An Pierlé and Sohnarr
. The impressive Sohnarr Sjel is located in the garden of Broelkaai 6. The museum Texture lets you discover the work of the internationally renowned textile artist Klaas Rommelaere.
Arts centre BUDA and Vormingplus present a Kortrijk version of Ecopolis for those who care about a sustainable future. Budascoop provides an adapted children's programme.
More about it:
Furthermore, discover the selected merchants from the Commerce design project and visit the creative hotspots of the city with the new version of the
Kortrijk Creative City Tour.
From the Budafabriek and the Interieurhuis to BK6 and the lowered Leieboorden. WONDER runs for a month at various locations in the inner city of Kortrijk. Most of it is free to visit, workshops will be on subscription.


All info and practical details available from 15 September 2020.
on
www.wonderkortrijk.be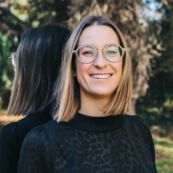 More info? Contact
Lisa Declercq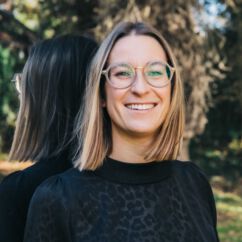 Lisa Declercq
Lisa is responsible for the offline and online visibility and communication of Designregio Kortrijk. She is always looking for the next big thing in young design talent and builds up the creative community of the organisation.