The Pots Company transforms Grain Market into urban jungle
In May, the Graanmarkt will be bathed in an oasis of green. The Pots Company from Kortrijk presents its collections of flower pots and planters by Ecopots and joined forces with urban architect Marie-Amélie Cnockaert. There, the Kortrijk-based company proves why they have been pioneers in the world of pottery for more than 10 years.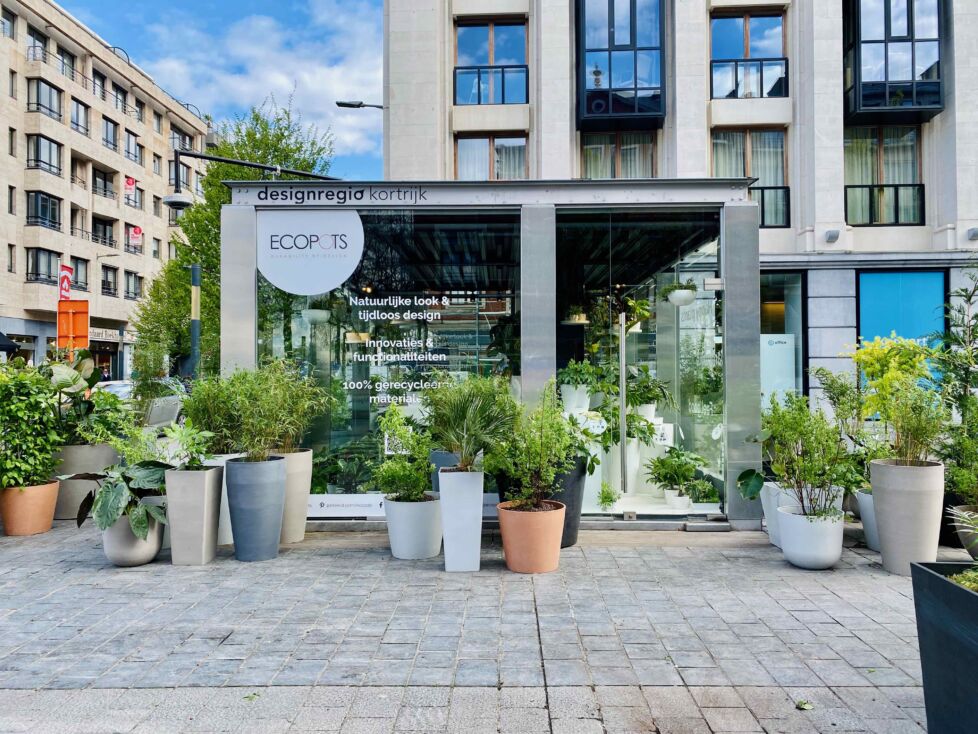 The Pots Company is a Kortrijk-based company based at Evolis that is constantly looking for solutions to make flower pots and planters more beautiful, practical and sustainable. And have been for more than 10 years. Since the very beginning, they have used 100% recycled materials for their products. Their pioneering and sustainability efforts were awarded a carbon-neutral label in 2019, as the first company in their sector.

In addition to sustainability, they also value innovation, design and functionality. The brand is constantly looking for solutions to make flower pots and planters more innovative. Think pots with invisible suspension, integrated wheels, maximum space utilisation or worry-free watering. Thanks to a clever adaptation in the design of their latest collection Venice, for example, overwatering your plants is a thing of the past. But aesthetics also take centre stage every time by using timeless designs in natural colours and materials, inspired by the minimalism of Scandinavian design philosophy.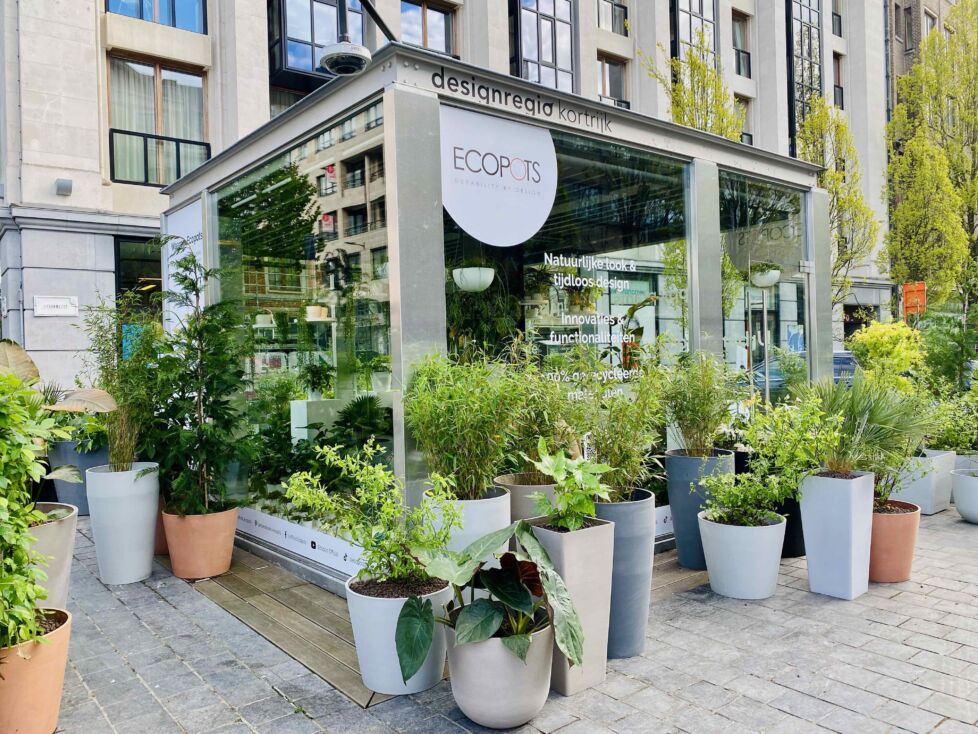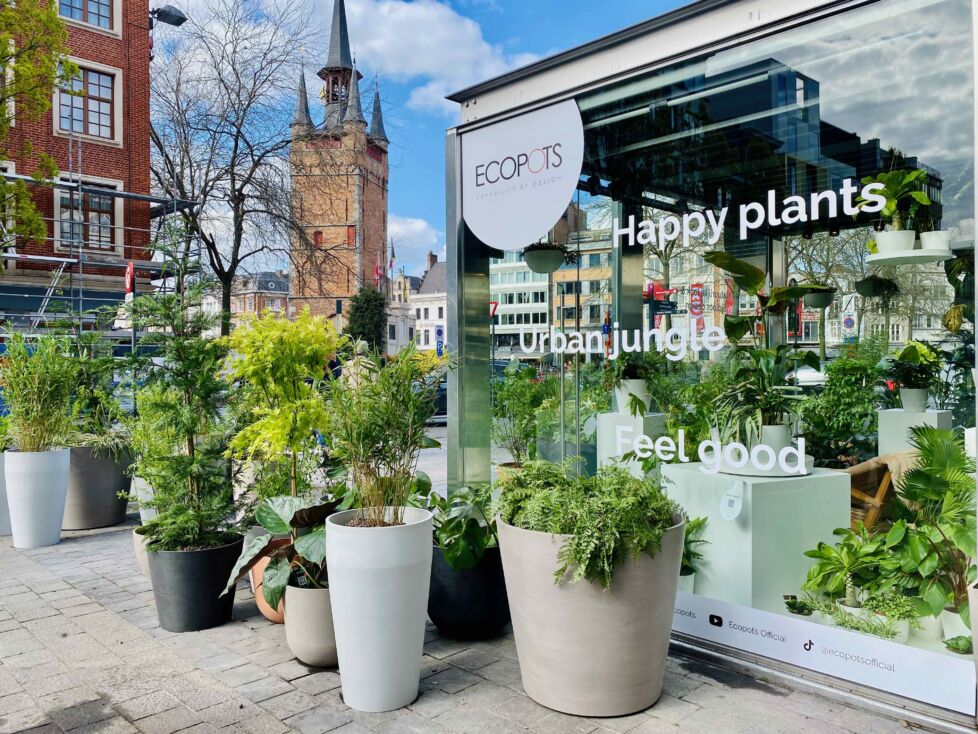 For their presentation at KIOSK, they were matched by Designregio Kortrijk with Kortrijk urban architect Marie-Amélie Cnockaert. As a designer of public spaces, she emphasises greening the city to contribute to a healthy living environment. And so in May, the KIOSK will become a completely green oasis in the heart of Kortrijk. With the urban jungle, she wants to let passers-by slow down to experience nature and inspire them to integrate more greenery into their home context themselves, whether on the roof or on the balcony, in the bathroom or in the living room.

Welcome to the world of The Pots Company!

Would you also like to get an Ecopots flower pot or planter in your home? Check your nearest shop here: https://www.ecopots.com/findas...

Every month, the KIOSK sets up an innovative presentation of a regional company's products/services in collaboration with a designer. The matching between company and designer is done by Designregio Kortrijk.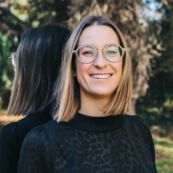 More info? Contact
Lisa Declercq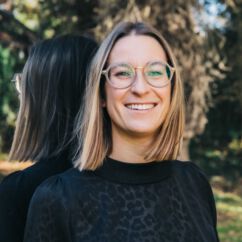 Lisa Declercq
Lisa is responsible for the offline and online visibility and communication of Designregio Kortrijk. She is always looking for the next big thing in young design talent and builds up the creative community of the organisation.