Milan Design Week 2023
Belgium is Design again published a map on which they pinned all the Belgian designers participating in Milan design week to the location where they will exhibit their work from April 18 to 24.
BELGIUM IS DESIGN promotes Belgian design around the world and is an initiative of 3 institutions: Flanders DC, MAD - Home of Creators and Wallonie-Bruxelles Design Mode. Active since 2011, this joint approach encourages and develops initiatives to present Belgian designers, manufacturers and producers on foreign markets. Their strategy takes shape through recurring presence at major events, such as Milan Design Week or the Maison&Objet fair in Paris. It is enriched by occasional participations in other events that allow designers to approach new markets or that offer promising opportunities for the international development of Belgian companies. The Salone del Mobile 2023 will again be an event not to be missed, an opportunity for the entire sector to come together, discuss their specific projects, exchange ideas and, above all, an opportunity to catch up once again with our international community and take stock of the current state of affairs in the design industry, together with all the key players.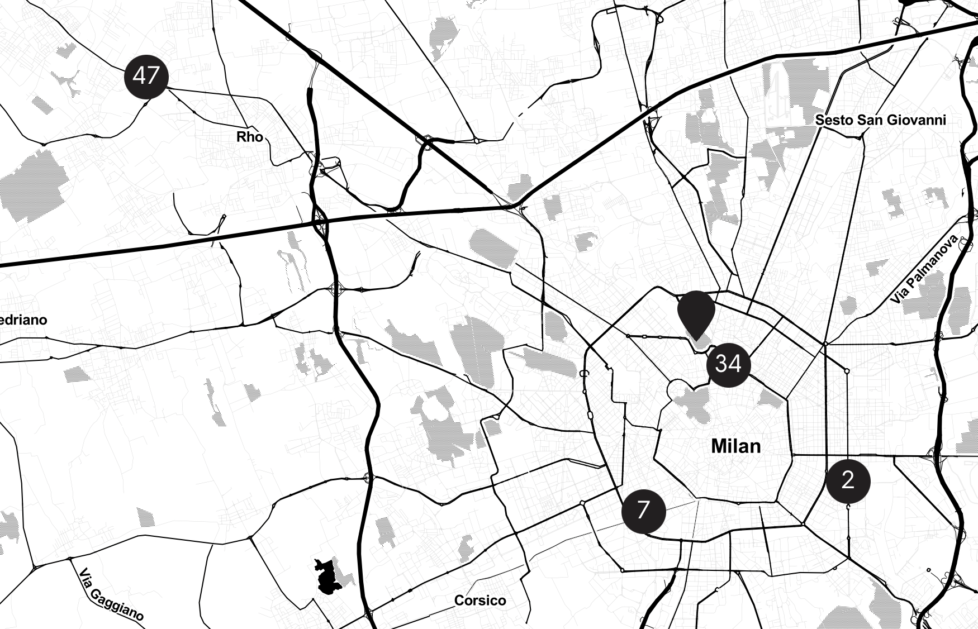 For this 61st edition, BELGIUM IS DESIGN once again published a map showing all Belgian companies and designers. We would like to highlight some of our regional players.

- Alain Monnens: award-winning studio for product design, branding and photography
- BULVAR: lighting with a clear art deco stamp - 'roaring twenties'
- Copain: sustainable products that fit into an urban lifestyle
- D4E1- Howest: practical research on how healthcare stakeholders can become active creators of healthcare solutions through open design
- DELTALIGHT: leading specialists in architectural lighting design
- Arne Desmet - Fractall: design practice inspired by patterns and textures from nature and fascinated by artificial materials
- Gregoire Jielt: contemporary designer of furniture and interior designs
- HAVANI: new player on the market for high-end designer tables, effortlessly combining age-old craftsmanship with contemporary design
- MODULAR: innovative lighting technology to help, stimulate and inspire interior designers and architects
- RE-VOLT: mix of artisans and creatives with a passion for light and interior architecture
- Sep Verboom: Through the Livable platform, designer Sep Verboom brings together partners who are as diverse as the geography of the areas where they are located: from the Peruvian Amazon to Indonesia, local governments, commercial companies or NGOs.
- Sofie Deckers: Belgian designer based in Lausanne
- GARDECO: introducing art and design to a wider audience through the world's most exclusive interior design stores, renowned museum stores, art galleries, architects and interior designers
- UMBROSA: parasol collections that adorn the most beautiful terraces and the most renowned hotel groups worldwide
- EXTREMIS: furniture company that creates "Tools for Togetherness" that emphasize and reinforce the importance of human interactions, intelligent problem solving and sustainability
- LIMITED EDITION: custom-made rugs
- REVOR Bedding: combines luxury beds with high-tech mattresses, completely handmade in its workshops
- JARDINICO PARASOLS: company that opens doors to the perfect outdoor space with unique and exclusive furniture pieces for garden or terrace
- JORI: offering the perfect seating comfort in a sustainable way
- MANUTTI: luxurious furniture designs that inspire, fascinate and bring people together under a radiant sky
- MUUNDO: table collections inspired by the tactility of textures they encounter in their environment
- Wever & Ducré: state-of-the-art LED lighting
WE ARE THE NEXT GENERATION talent at SaloneSatellite
Considered a unique departure point for young designers under 35, the SaloneSatellite offers 13 Belgian designers the opportunity to present their work under the banner Belgium is Design. This year marks the 15th presence of a Belgian delegation at the SaloneSatellite. Of the 13 selected, 3 have previously exhibited their work at the We Are the Next Generation event, organised by Designregio Kortrijk. Those three are Emma Terweduwe, Daan de Wit and Elias van Orshaegen. The strength of this collective stand is the richness and diversity of the profiles selected by the jury, but also their attachment to a crafted reality. From woven textiles to refined wood, marble scraps or steel, traditional gestures coupled with renewed industrial know-how take precedence. They offer their take on the industry's need for hybrid design that is more human-centered and poetic.