Inspiration trip Dundee
Design region Kortrijk loves to inspire. Once a year, we go on an inspiration trip. This year's destination is Dundee, a port city on the east coast of Scotland.
Join us from 19 to 21 September 2023! Register before 15 May!
Like Kortrijk, Dundee has a rich textile past. At one time, the city was the world's largest jute producer. Besides the dominant jute industry, the city also became known for some smaller industries, so it was soon told that Dundee was built on the 'three Js': Jute, Jam and Journalism.

After the textile industry moved away, the city reinvented itself as a creative and cultural hotspot. This translates into the famous V&A museum, the many creative entrepreneurs, the colourful street art, inviting urban development projects and the thriving gaming industry that accounts for 10% of the UK's digital entertainment industry. As they nicely put it in Dundee; 'One City, Many Discoveries'.

Want to discover for yourself what Dundee has to offer us all? Ready to be inspired?
Join us on an inspiration trip to Dundee from Tuesday 19 September to Thursday 21 September 2023.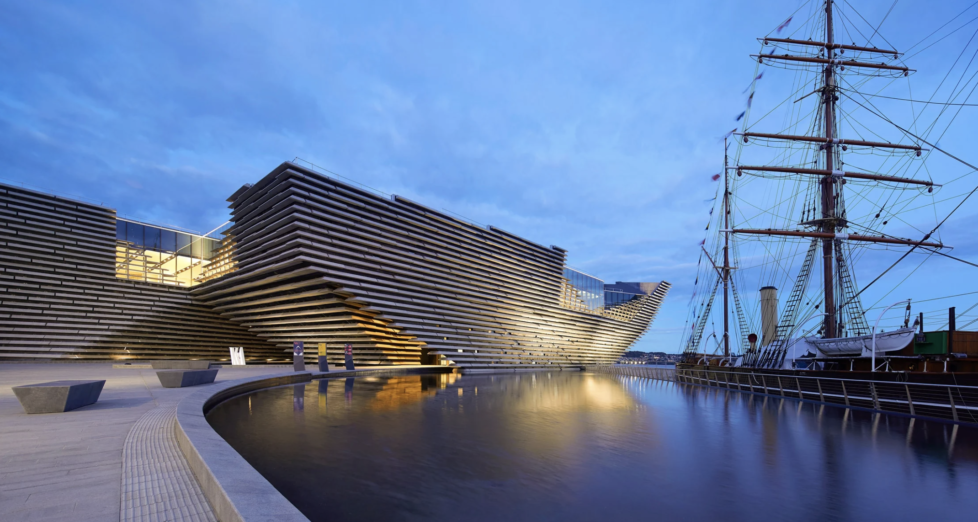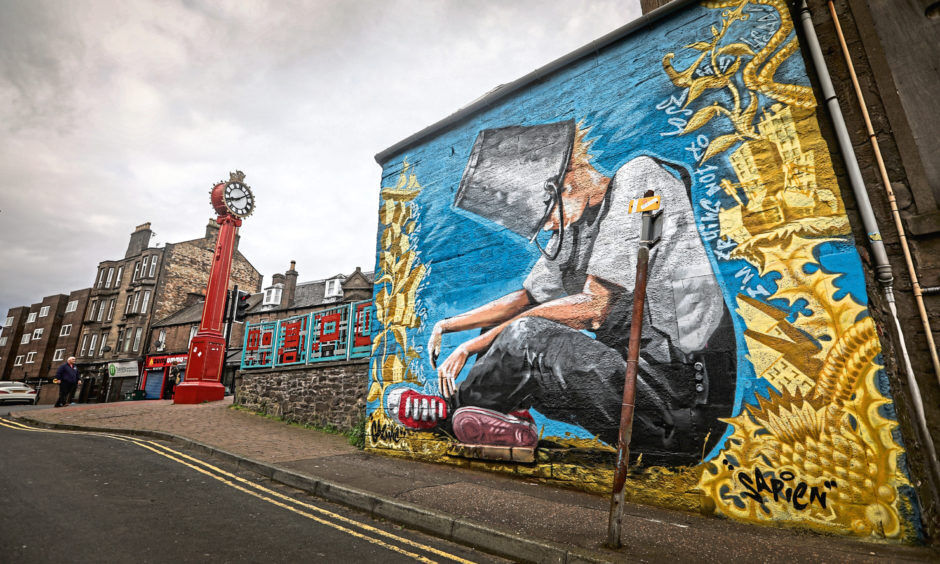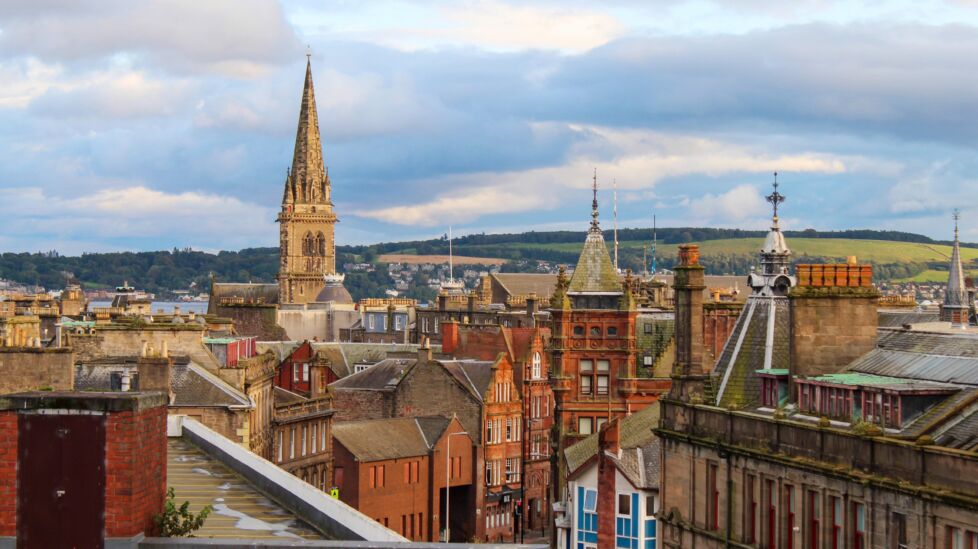 September 19: Sunny Dundee

1.50pm departure in Zaventem, outbound flight Brussels - Edinburgh

Transfer Edinburgh - Dundee

Afternoon

We start our journey with a walking tour of the historic centre past the many colourful street-art installations. Bring your sunglasses, as Dundee is Scotland's sunniest city.

We will then meet City Leader and Councillor John Alexander, followed by some 'up tempo' Pecha Kucha presentations by local and Kortrijk (creative) entrepreneurs. We thus connect maximally with the optimism of the local ecosystem.

20 September: Vibrant Dundee: transformation in architecture and production processes

Morning

The first stop on this second day is the imposing Waterfront Redevelopment project. This 30-year project spreading over 240 hectares aims to reconnect the city to its once thriving port and is propelling the city to international fame.

Next, we visit 4J Studios, the creators of the famous video game Minecraft. We then head to the famous, architectural V&A museum, where we take a guided tour of the exhibition highlights. In doing so, we discover good design from Scotland's creative manufacturing industry. This new museum by architect Kengo Kuma has been an international magnet for the city and region since it opened in 2018.

Afternoon

After lunch, we will visit Biome Collective, a creative studio, community and co-working space. They guide collaborative projects with partners from the arts, academia, games and business to address technological and cultural challenges with a social purpose. Following this, we talk about 'Ethical Hacking', at Abertay University.

The transformation of the city is making itself felt everywhere, including the Michelin Scotland Innovation Park. The park on the 32-hectare former Michelin factory site is an industrial regeneration project aiming to be a global reference for collaboration on innovation, manufacturing, sustainable mobility and decarbonisation.

21 September: Creative Dundee

Morning

On the third day of this inspiring trip, we will immerse you in the fascinating world of the small creative making companies that are a big part of Dundee's creative community and help make it successful in the design sector. They make Dundee unique. We visit DRAFF; a furniture maker who incorporates waste from the distilling process into his furniture production, Steph Liddle; a ceramics designer of global renown, Double Doors Studios; a collective of jewellery makers and other creative entrepreneurs. Before heading back home, we eat a small snack at 71 Brewery, a former ironworks converted into a brewery.

Transfer Dundee - Edinburgh

Edinburgh - Brussels flight, arrival in Brussels at 17h55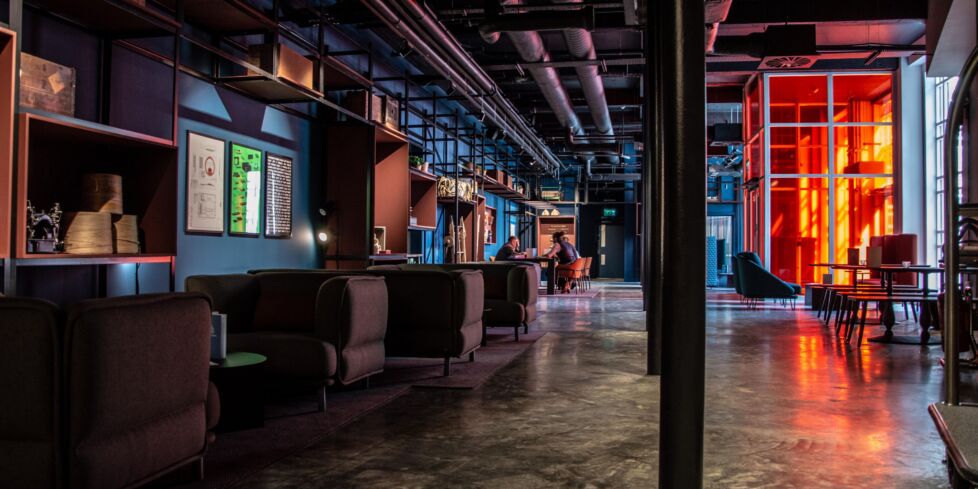 We stay overnight at boutique Hotel Indigo Dundee. It revives the city's burlap past with its bold, minimalist design. Housed in a former textile mill with a striking clock tower, the hotel reflects its industrial heritage.

Participation price incl. flights, hotel, transfers, lunches and dinners, visits:

Price single: EUR 2,090
Price double: EUR 1,990

Price adjustments may be possible due to changes in (airline) taxes, fuel surcharges and GBP exchange rate changes.

(Not included: possible insurances, transfer to and from Brussels Airport)
Voor deze reis werken wij samen met MI AGENCY (lid VVR – 7135)
Tel: 0495 79 54 55
Email: marianne@mi-agency.be
Na ontvangst van uw inschrijving stuurt MI AGENCY u de factuur.
Betaling van 50% per kerende.
Saldo wordt verwacht tegen uiterlijk 19/08/23.
Cancellation fee:
After registration until 10 July: EUR 600
After 10 July and before 15 August: EUR 1,200
From 15 August: full amount