DESIGNX50 Designregio Kortrijk Award
Innovative products from Designregio Kortrijk
Every two years, Designregio Kortrijk presents awards for the best and most innovative products from West Flanders. This year, the concepts of design thinking and sustainability were central to the jury's choice.

From delicate light creations in the shape of a Japanese lotus, through invisible doors, smart backpacks and modular swings, to state-of-the-art home automation and solutions in the fight against skin cancer. The variety of contemporary, creative design products is immense and fuels the belief in a positive development of the future. The book is published by Hannibal Publishing and was premiered during the opening event of Kortrijk Creativity Week. A selection of products was shown during the DESIGNX50 expo.

Tim F. Vander Mensbrugghe focuses in an introductory essay on the exact meaning of design thinking. He lets some experts speak and tests the definition against practice by talking to exciting young entrepreneurs.

This is a book for everyone who loves innovation, product development and creative entrepreneurship.

Author Tim F. Van der Mensbrugghe et al.
Graphic design Tim Bisschop
Publisher Hannibal Publishing
Scenography Charlotte Debussche
DESIGNX50 is an initiative of Designregio Kortrijk
The book is for sale at: http://www.uitgeverijkannibaal.be/designx50-designregio-kortrijk-award or via lise@designregio-kortrijk.be
Participating companies:
DAMASMESSES from Atelier 185
HI-LED 55 Feeding system by Aluvision
INVISIDOOR S by Argenta
HIGH-FIVE from Aptus
IMAGINEERS OF SPACE(S) by AVC Gemino
VICTOR THERMICORE PLANCHA by Barbecook
BARCO DEMETRA from Barco
SEAQUAL from BekaertDeslee
TERRINES GOURMANDES from Belberry Preserves
PEPPERINO DARK NATURE STONE from Beltrami Natural Stone
MOTONSKIN from beMatrix
CELLO from Casalis
ARTELIER C from Claeys Lighting
TJUR from Copain
LIGHTCREATION JAPAN LOTUSBLAD by Coup-de-foudre
ELEGANT from Deceuninck
LASS-OH from Delta Light
EYESWITCH by Duotecno
MEGA PROF by ELIET
ESAFE by eSafe
FLAXO from Flipts and Dobbels
FLOORIFY RIGID PLANKS&TILES by Floorify
CARE SOLUTION from Haelvoet
SOCRETE from Liquidfloors
THIMBLE from Modular Lighting Instruments
EXCELERATOR 2.0 from Moerman
COSMO by moments furniture
SHOWREAL from Nanopixel
VERSATILE from ntgrate
OBUMEX CONCEPT KITCHEN by Obumex
ONE TWO ACTION TRACKER from One Two Concept
HOET COUTURE from P.Hoet nv
TWO DEURKLINK from pilipili
WAVES from Renson
FRED from Revor
THE TABLE by SimonDe Backere & Ariane Hotel
SOLIDOR TERRASDRAGERS by Solidor Products
MOMENTS by Point-Vigule by Studio Alain Monnens for LivWise
NUMI-BACKPACK by Studio Dos Santos for Elaha Rafie
BEHUIZING MOBIQAM by Studio Obi-One Design-Um
THE CUBE by TEN Design & Engineering Agency
DESIGNROLL by Valo
LINEN STORIES by Verilin
CLEANMID by Verimpex Matting
FENIKS by Werknest
UNICO from XAL Belgium
NIVELLO from Xillo
HARTELIJKE HONING by Zorggroep H.Hart
The 5x5® companies
FAIR CIRCULAIR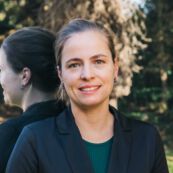 More info? Contact
Lise Van Tendeloo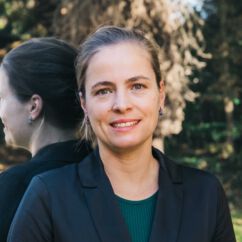 Lise Van Tendeloo
Every year, Lise invites promising international designers to Kortrijk for exciting residency projects. She is also responsible for the research and experimentation part of the organisation.