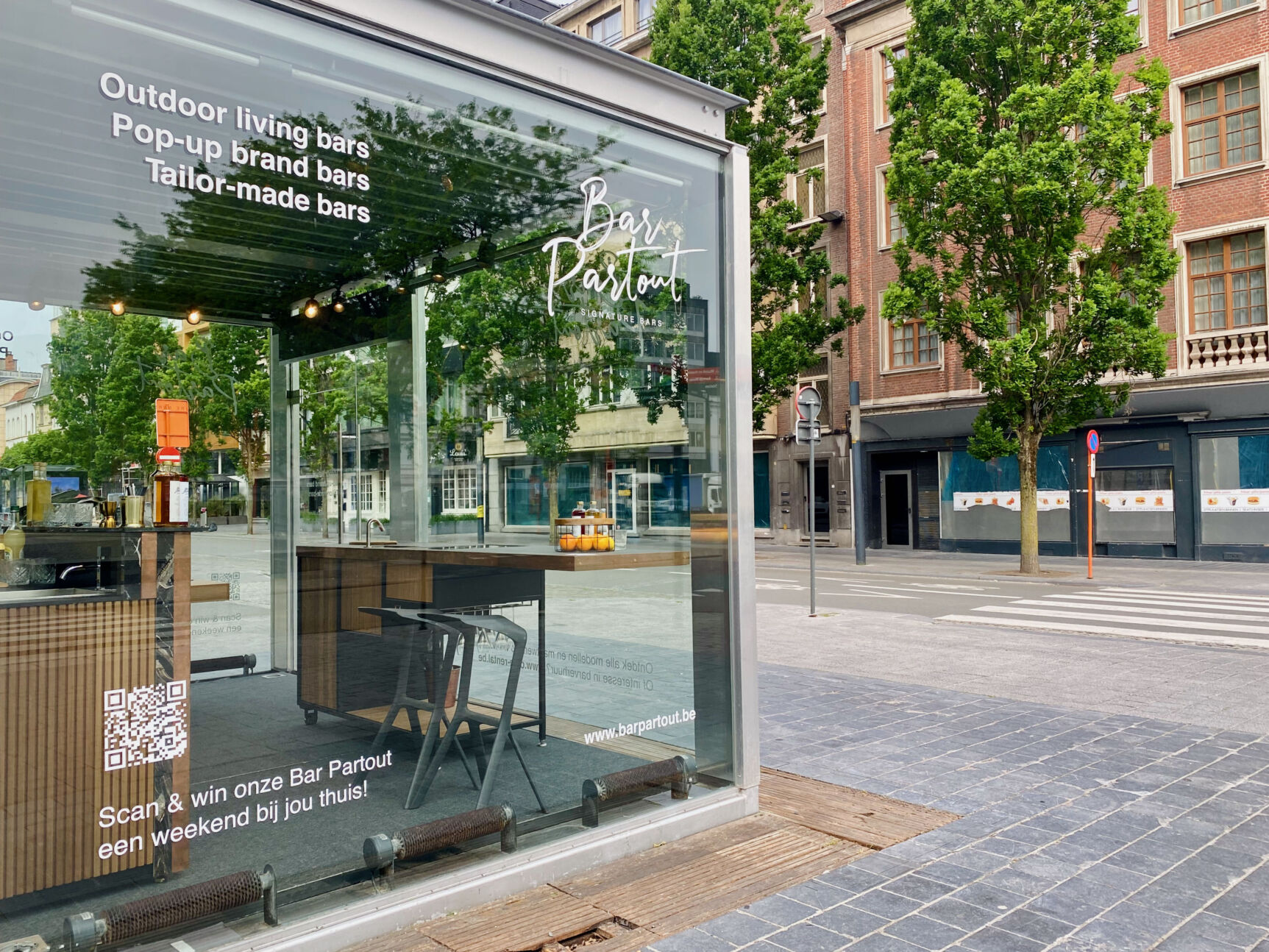 the multifaceted (outdoor)bars of Bar Partout in the KIOSK
This month, discover the signature bars of Bar Partout at the KIOSK for wonderful moments in the garden or by the pool with friends, family, colleagues or business associates.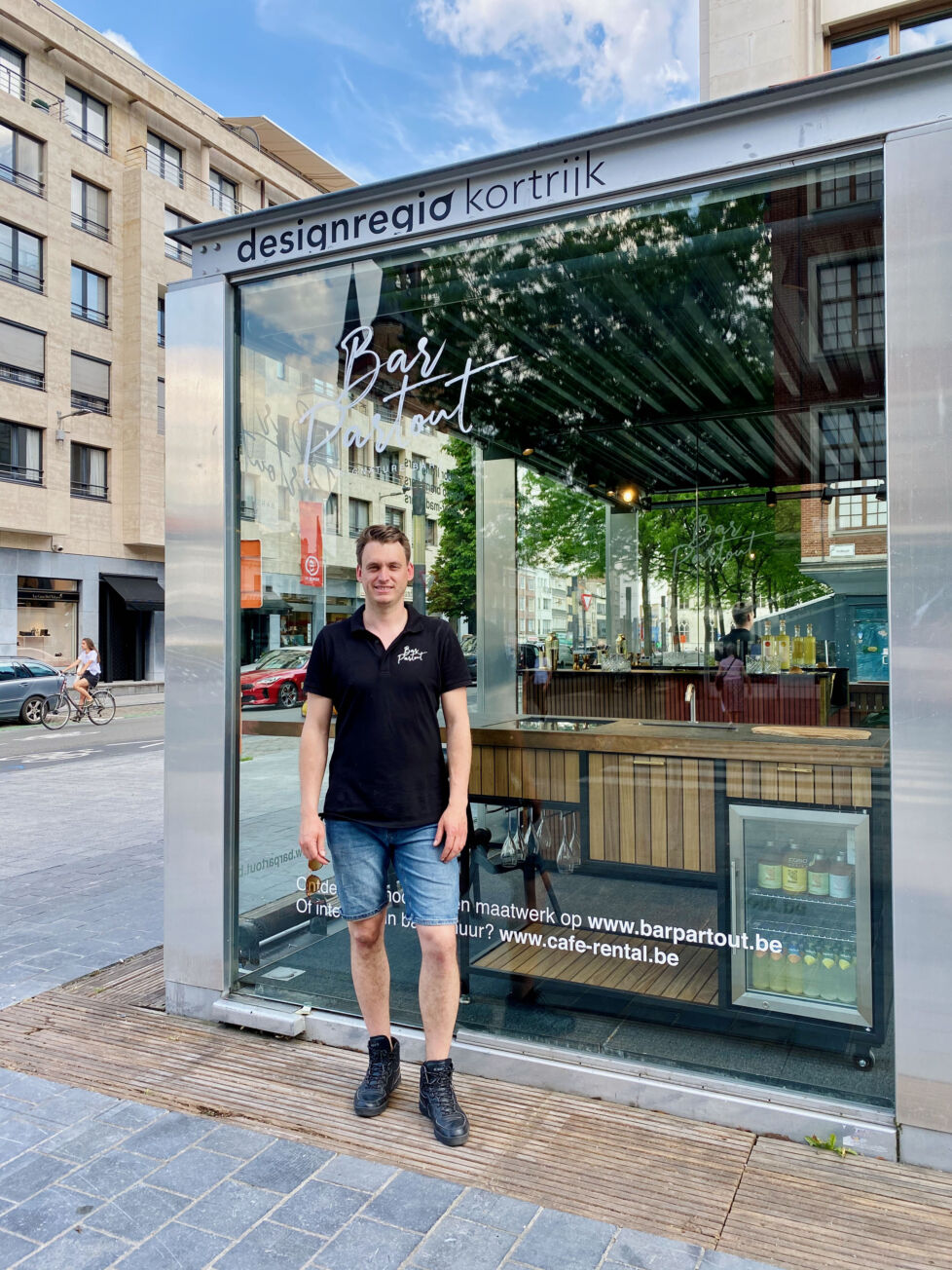 Bar Partout is the brand of designer and creative entrepreneur Sam De Munter. Sam has a thing for bars and hospitality. From his experience in bar and garden experiences, he came up with the idea of literally bringing these two worlds closer together. Bar Partout saw the light of day in the search for the ideal bar furniture for a poolside terrace. Sam was already renting out bars through his company Café Rental, but now he also sells them through the Bar Partout brand.
Two mobile models are currently available, each in two colours and characterised by the use of copper and brass. The modern and versatile 'Bar kitchen', which is great for chatting and cooking, and a smaller, classy model, the 'Poolboy'. Personalise your Bar Partout or make it completely tailor-made? That is also possible! Sam likes to think along with his customers to create the perfect bar experience for them with friends, family or in a business context. As long as he can create encounters. Because those colour life, now more than ever. Moreover, the bars are completely #madeinBelgium.
For the graphics of the presentation in the KIOSK, Sam was linked to creative entrepreneur, graphic designer and hospitality expert Thomas Baert. With his studio SPECHEL he has already designed the house style of many drinks and hospitality products, including a number of brands he created himself, such as Mary White vodka and Blind Tiger gin. An ideal match with Bar Partout.
Discover all models and customised products on www.barpartout.be
Would you like to test a Bar Partout first? Scan the QR code at the KIOSK and win one of the bars a weekend at your home!
In the KIOSK in the centre of Kortrijk, an innovative presentation is set up every month by a regional company in collaboration with a designer.


Contact
Bar Partout
www.barpartout.be
Sam De Munter
info@barpartout.be
+32 497 77 12 73

SPECHEL
www.spechel.com
Thomas Baert
thomas@spechel.com
+32 476 21 93 48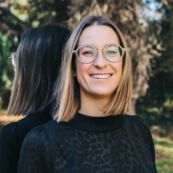 More info? Contact
Lisa Declercq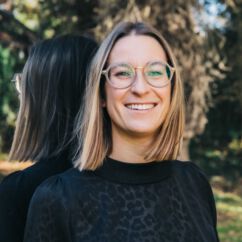 Lisa Declercq
Lisa is responsible for the offline and online visibility and communication of Designregio Kortrijk. She is always looking for the next big thing in young design talent and builds up the creative community of the organisation.