Brooklyn opens denim repair shop at KIOSK
PIMP IT. FIX IT. TRANSFORM IT.
Nothing is as personal and hip as a customized pair of jeans. In September, you can have your jeans repaired or pimped into a completely unique pair at KIOSK on Graanmarkt in Kortrijk. The Flemish denim store Brooklyn is opening a genuine repair shop there.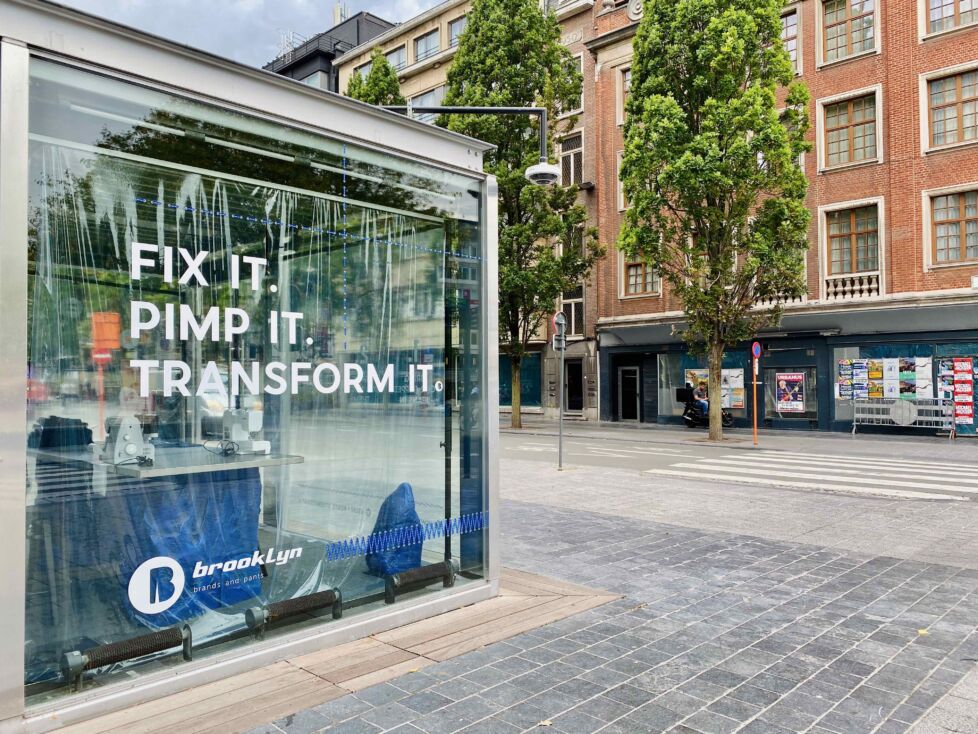 Brooklyn is a big name in Kortrijk and Flanders. Since 1972, the shop has wanted to offer clothing brands that matter today, from streetwear to dressy jeans. They offer top brands alongside lesser known and Belgian labels. But they are best known for their very wide range of denim. They sell them in their 7 shops in Flanders, and via their webshop. In recent years, they have been focusing more and more on clothing and demolition products that have sustainability as their top priority.

With the repair shop in the KIOSK, they want to bring their vision on sustainability to the citizens. 4 weekends in September, the Brooklyn team will assist you in repairing and pimping your (old) jeans and other textiles. You bring your own item(s) of choice. They will repair the cracks, apply cool patches, cut and transform your textile to extend its life. You will go home with a completely unique pair of jeans, t-shirt or tote bag.

For this presentation in the KIOSK, they work together with 5AM, their regular interior design partner. The award winning design studio with roots in Kortrijk has been designing spaces and products in a deliberate and timeless way since 2011. Their expertise ranges from office, retail and hospitality design to the products, furniture and systems that fill these spaces. For Brooklyn, they gave the various shops a total interior makeover.
Saturday 3 and Sunday 4 September, Kortrijk-based creative Fleur Sintobin will be our guest at KIOSK. She will be working with the Sashiko technique, a centuries-old Japanese technique for decorating fabric with stitch patterns. 10 a.m. to 12 p.m. & 1 p.m. to 6 p.m.
Saturday 9 and Sunday 10 September the Nudie Jeans team will repair your Nudie Jeans. 12 p.m. to 5 p.m.
Saturday 17 and Saturday 24 September you can drop by for all kinds of retouches, such as shortening trousers, sewing on a button, sewing on badges (for the youth movement),... You can also pimp or personalise your textile with embroidery. 10 a.m. to 12 p.m. & 1 p.m. to 6 p.m.
You can find the calendar on the Brooklyn website: FIX IT. PIMP IT. TRANSFORM IT | Brooklyn - brands and pants.

In the KIOSK of Designregio Kortrijk, an innovative presentation of a company in collaboration with a designer is set up every month.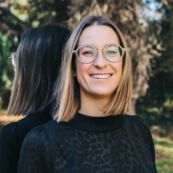 More info? Contact
Lisa Declercq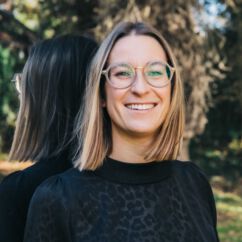 Lisa Declercq
Lisa is responsible for the offline and online visibility and communication of Designregio Kortrijk. She is always looking for the next big thing in young design talent and builds up the creative community of the organisation.