Wondering Stories MoonMonster Studios
Hangar K in Kortrijk is buzzing with innovative start-ups. One of them is the young MoonMonster Studios, that is eager to demonstrate that video games can be so much more than addictive entertainment for teens. Founder Gilles Vancoillie is a strong advocate of the gaming industry: "Games can make complex things easy to understand".
Potato turns into video game
Last year, MoonMonster got noticed with their Patat! Project. In a nutshell, Patat! is a video game about the industrious life of a potato plant. So how did that come about?
Gilles Vancoillie: "Together with stand-up comedian and handyman Henk Rijckaert, we developed Patat! for the launching event of Agrotopia, a high-tech greenhouse in Roeselare. It is a co-op shouting game, i.e. a game with multiple players, shouting instructions at each other. In the case of our game, Henk created a physical set-up, made of wood, in the shape of a potato plant. Around the tree, six people used a tablet to make the potato plant grow together. Assignments were used to simulate the daily activities of a potato plant. Thus, the players had to start photosynthesis, for instance, or open the stomata: all scientifically underpinned assignments. The tablets were connected to the physical set-up. During an ant attack for instance, the players had to shake the tablet to make the entire tree move. In short, it was all about fun edutainment for the whole family".
Games offer a gateway for people to experience a certain vibe or world that is hard to recreate in real life.
Gilles Vancoillie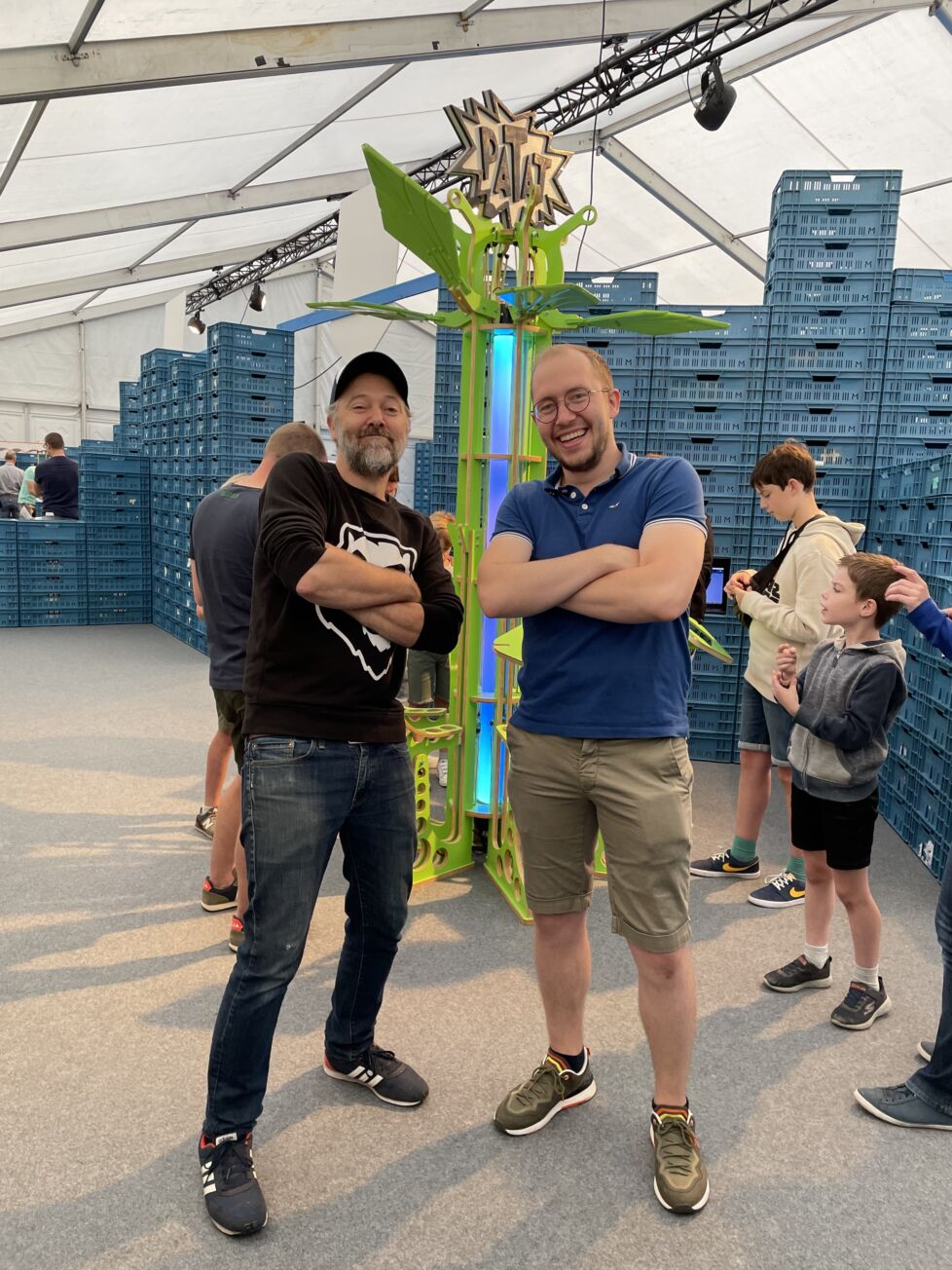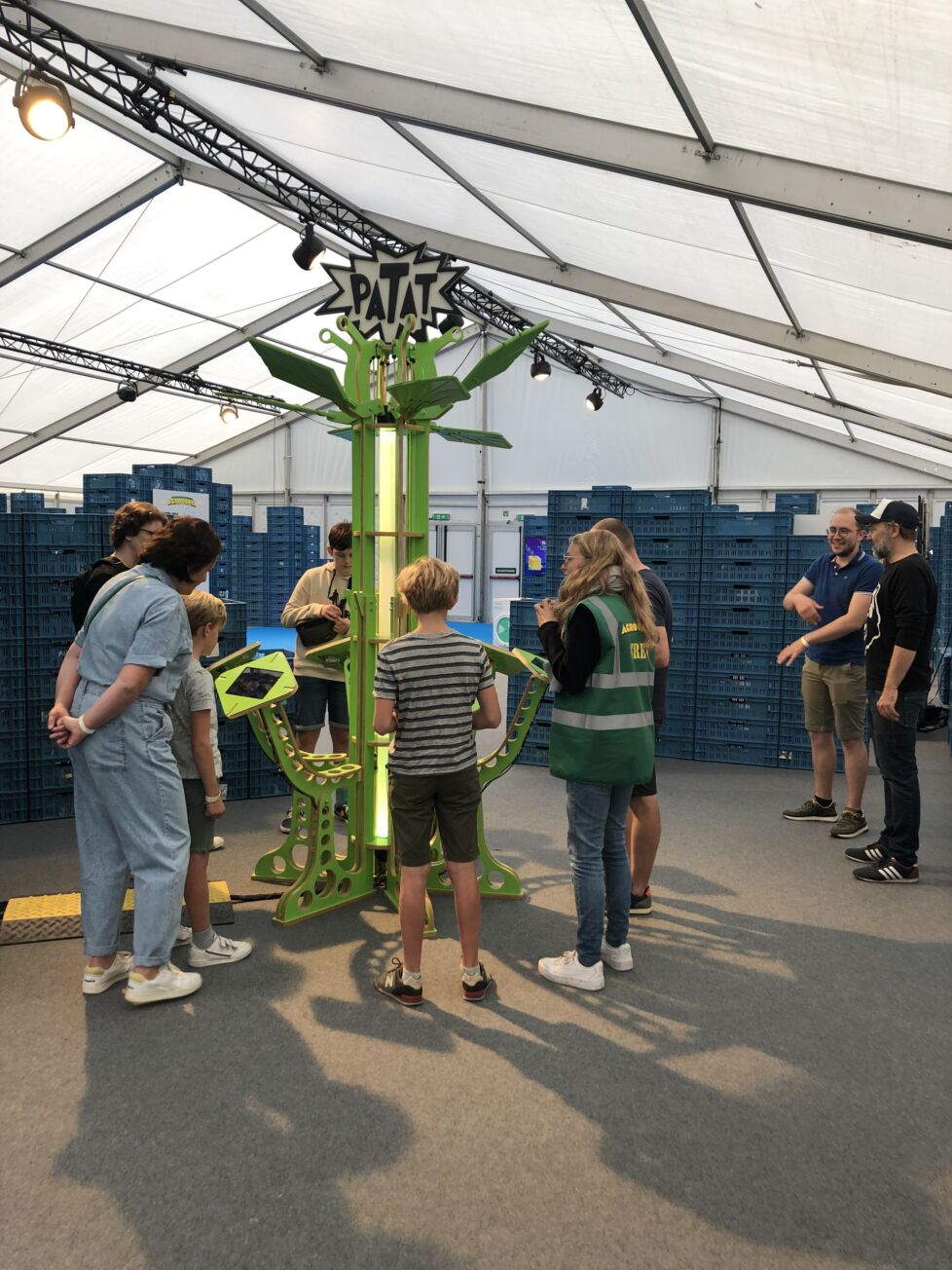 How did Henk end up with you?
"Henk initially asked DAE Studios, a gaming industry accelerator and incubator in Kortrijk. They are based in Hangar K and we are part of their network. We felt it was the perfect match, as Henk is a comedian and we mainly develop funny games. A total of 10 set-ups had to be provided at Agrotopia. Most of these were designed by students. Patat! was a bit more complex because it involved three parties working together: Henk designed the wooden tree, a hardware developer was in charge of the sensor technology, while we took care of the software.
Wat were the challenges for MoonMonster?
"Henk took on pretty much all of the construction work. Our main challenge was to make it look visually attractive. After a few brainstorm sessions, we ended up with an interface with a cartoonish potato tree in the middle, surrounded by a spaceship-like background. The tree's appearance changed drastically, depending on how well the players took care of it. Many thanks to Henk: the project went so smoothly because he knew very well when to let us do our thing and when to give feedback."
What does a Kortrijk-based game developer do for a living, apart from creating digital potato plants?
"We are currently raising the necessary funding for a new game we have been working on, Space Control. All of our paid assignments are in the domain of games. For instance, for Fluvius, we converted a training program into VR. The training was aimed at the employees who are involved in drawing street lighting plans. The course content only existed in written format. Thanks to our VR edition, the course material is now depicted in 3D and is even interactive. Participants can, for instance, use a lux meter to measure the amount of light of a street light. This is a rather serious project. Most of our assignments are on the crossroads with the entertainment industry. For Gezinssport Vlaanderen, for instance, we have developed a game to make family walks more fun. We are now finishing a first edition for Halloween".
The importance of games is still underestimated. What can games do for us?
"Through games, you get to experience a certain vibe or world that is hard to recreate in real life. Just imagine a history lesson about the Romans, in which you can literally go exploring ancient Rome and see everything with your own eyes. It makes for quite an interesting learning experience. Instead of pushing knowledge, you spark people's imagination and interest."
Games are valuable for adults too, you say?
"People still tend to make light of games, whereas in the end, the digital world can be just as valuable as the physical world. Just think of the Metaverse everyone is talking about. Games play a big part in that. Back in 2011, scientists already turned an unbreakable molecular puzzle into a game and released it into the world. Soon after, the puzzle was solved. Meanwhile, we are ten years on."
Moonmonster.be
Text & images by journalist, photographer and writer Ringo Gomez-Jorge
With the WONDERING STORIES series, Designregio Kortrijk brings unique stories of companies, organisations or designers to life in its network.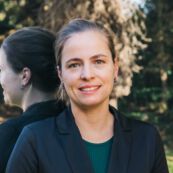 More info? Contact
Lise Van Tendeloo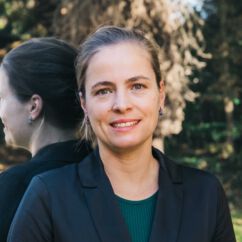 Lise Van Tendeloo
Every year, Lise invites promising international designers to Kortrijk for exciting residency projects. She is also responsible for the research and experimentation part of the organisation.