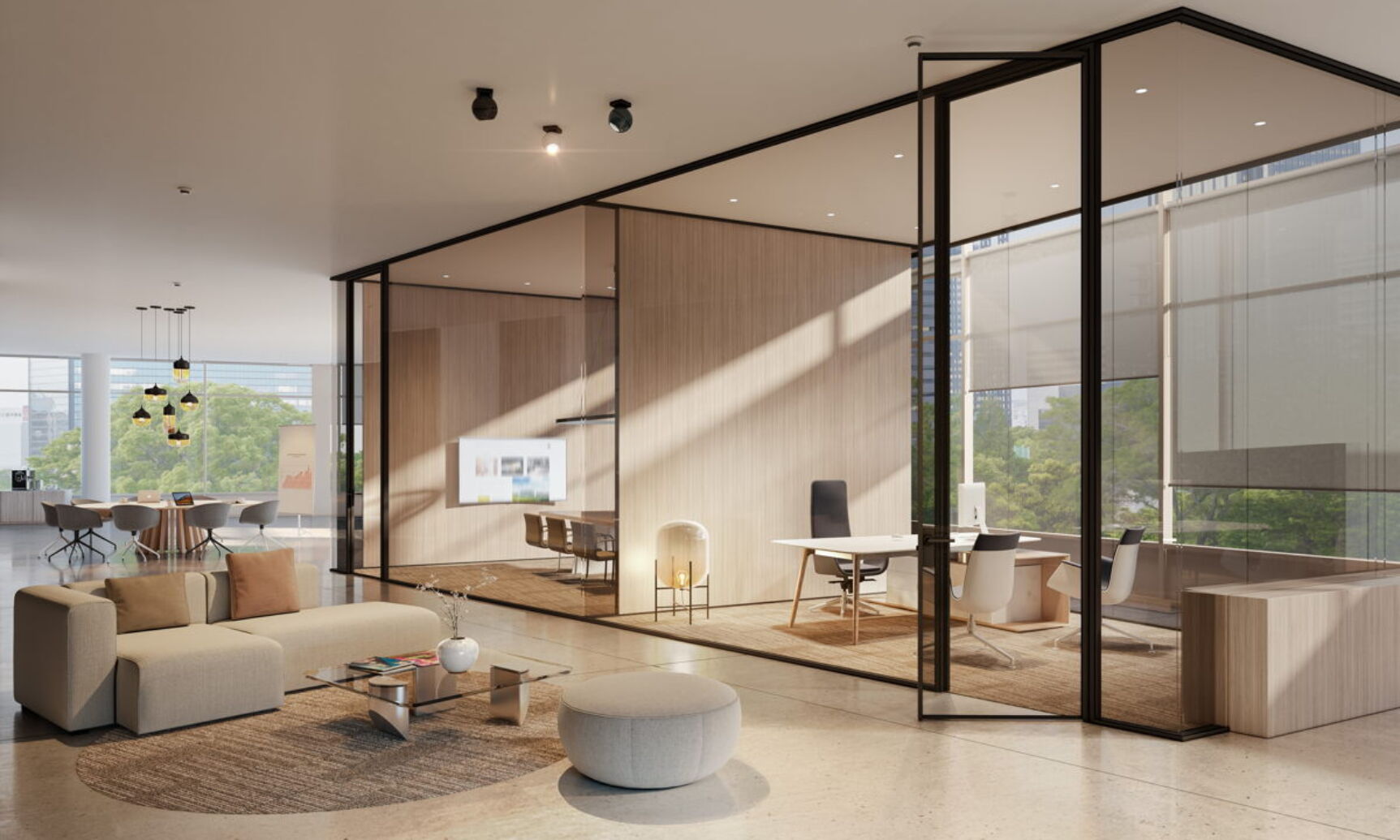 Winners Henry van de Velde Awards 2022
The winners of the Henry van de Velde Awards 22 have been announced.
For 28 years, the Henry van de Velde Awards have highlighted products and services that showcase the added value of design from its most diverse side. The Henry van de Velde Awards 22 attracted a record number of entries. The jury examined 435 entries and selected three winners in each category. From serious games about hand-woven carpets to a brand-new Braille alphabet, the winners' list is a sampling of innovative, high-quality and inspiring design. At the Henry van de Velde Awards ceremony on 8 February in Bozar, we will find out who will be taking home the Gold, Silver and Bronze Award in each category. The Lifetime Achievement, Young Talent, Company, Ecodesign by OVAM and Public Gold Awards will also be announced then.
Below you will discover some of the winners with a link to our region or projects. All winners can be found on the brand new site henryvandevelde.be
Now the public can help determine which entry wins the Public Gold Award. You can vote online at henryvandevelde.be from 16 November to 23 December 2021.
Category: Habitat
Space-R by Roel Vandebeek for AVC Gemino
The challenge in the development of Space-R was to divide and re-divide offices vertically in a quick and at the same time sustainable way. The result is a circular plug-and-play solution with profiles, panels and doors that are easy to place and move, without permanent damage to the ceiling and floor. The system grows with the building, offers the architect a long-term circular solution and greatly simplifies production, logistic and installation processes. More info here.
Developed within the 5X5® innovation process of Designregion Kortrijk.

Categorie: Design Research
Braille meets Emoticons by Walda Verbaenen/Research PXL MAD School of Arts / UHasselt
Emoticons are universal images that are used to show in one image how someone is feeling. People who use the Braille language to read and write, have no alternative for these language-independent universal symbols. In this typographical experiment Walda designs a number of emoticons to complement the Braille alphabet. Braille Dingbats visualises the 22 most used emoticons for the blind and visually impaired and builds a bridge to a visual language for the visually impaired. More info here.


Walda was selected for the exhibition WE ARE THE NEXT GENERATION in 2019.

Ecology of Colour by Laboratorium voor KASK & Conservatorium/ HOGENT School of Arts/ Howest
At the crossroads of art, design and biotechnology, this research identifies the environmental impact of the colour industry and creates the shift towards a sustainable approach to colour. The research focuses on new applications and techniques within traditional colour production. Ecology of Colour develops ecological inks with pigments from microalgae as well as a sustainable palette of structural colours. More info here.
Categorie: Digital Product
Digiphy by Lowie Vermeersch for Granstudio
Digiphy is a Mixed Reality design and communication tool to further digitalise the automotive industry, both in the design and review process. Digiphy was designed as an open ended platform for designers and allows for the integration of a wide range of physical carriers, making it suitable for many applications. More info here.
Categorie: Environment
Biodiversity in forest, city and garden by Utilise Objects for Wood Design
Utilise Objects by Kortrijk-based designers Giel Dedeurwaerder and Brent Neve looks for aesthetic solutions for residual wood that decomposes over the years and in turn becomes food for nature. These designs are not only for natural areas but also for the more urbanised living environment such as parks, gardens and in the city. More info here.

ONT chain by Livable Platform/Circular Matters
In this project, cleantech start-up Circular Matters and design platform LivablePlatform join forces for a circular and bio-based future. As a green start-up, Circular Matters developed a biopolymer as an alternative to hard plastics and wood-based boards and completely free of fossil and mined resources. Thanks to a matchmaking between production partners NIKO, Van Hoecke and ETAP on the one hand and design studios Esther Van Schuylenbergh, Brent Neve & Giel Dedeurwaerder and Studio Atelier PART on the other, the ONTketen team is looking for applications and products of the biopolymer. More info here.

Categorie: Graphics
The Poster House Campaign by Klaas Verplancke for Poster House
Inspired by the humour of Tomi Ungerer, Klaas Verplancke designed illustrations and animations for a public communications campaign to mark the reopening of the Poster House museum in New York after the first Covid-19 lockdown in 2020. The posters and animations appeared on all 1,800 digital billboards in the streets of New York, including the screens at Time Square and at the Lincoln Tunnel. More info here.

Categorie: Spaces
Tunneltaal by Studio Manon for the borough of Rotselaar
Tunneltaal is part of the master research The Social Game by Manon Lambeens in collaboration with the municipality of Rotselaar. It is based on the question: what is the position of the designer in society? Manon Lambeens involved as many local youngsters as possible to turn a dark, unsafe tunnel into a socially binding symbol. The tunnel is a metaphor for the time in which the research was realised: connecting and enlightening in socially difficult times. More info here.


Manon was selected with this project for the exhibition WE ARE THE NEXT GENERATION 2021.

Award ceremony and exhibition
The festive ceremony of the Henry van de Velde Awards 22 takes place on 8 February 2022 in Bozar. There it will be announced who will be taking home the Gold, Silver and Bronze Award in each category. The Lifetime Achievement, Young Talent, Company, Ecodesign by OVAM and Public Gold Awards will also be announced then.
All winners will be given a place in the Henry van de Velde Awards 22 exhibition that runs from 9 February to 10 April 2022 in Bozar. Access to the exhibition will be free of charge.
About the Henry van de Velde Awards
The Henry van de Velde Awards are presented annually by Flanders DC and have been a fixture on the design scene since 1994. This year, the awards are made possible thanks to the support of our partners: Flemish Agency for Innovation and Enterprise (VLAIO), Centre for Fine Arts/Bozar, Public Waste Agency of Flanders (OVAM), Bokrijk, the Flemish Environment Agency (VMM), and Z33 - House for Contemporary Art, Design and Architecture.
More information about the awards, the winners and the jury members can be found on https://www.henryvandevelde.be...