We Are the Next Generation talks at BUMP Festival
BUMP is ready for take-off!

BUMP is a one-day creative conference that combines top speakers with a great atmosphere. With talks on design, motion graphics, creative coding and technological innovation!

We too will once again fill a time slot with 3 WE ARE THE NEXT GENERATION talks! Short talks by promising young designers graduating from respected international design schools.
9:00: Doors Open
grab a complimentary breakfast
10:00: Welcome
sit back, relax and enjoy the flight
10:15: Opening titles by ONCE

Once is a multi-disciplinary creative studio with a passion for storytelling in various shapes and sizes - from events and educational games to interactive brandings and generative AI.

Amidst a wide range of corporate, commercial and government projects, the folks at Once also yearn to break away from client work (every now and then) to make their own strange, playful and experimental creations, such as the 2023 BUMP opening titles.
11:00: TBA
12:00: Illustratrice Chrostin

Christina 'Chrostin' De Witte (26) is a Belgian-Thai webcomic artist and author of several books published worldwide. She has a weekly column in De Standaard, a Belgian national newspaper, where she writes and draws about daily life. She debuted with THE ULTIMATE SURVIVAL GUIDE TO BEING A GIRL in 2018, which is now sold from the US to South-Korea. Currently, she's working on an illustrated Thai cook book and her graphic novel debut. She loves cooking, crafting and weightlifting, too.


12:45: Lunch Break
14:15 TBA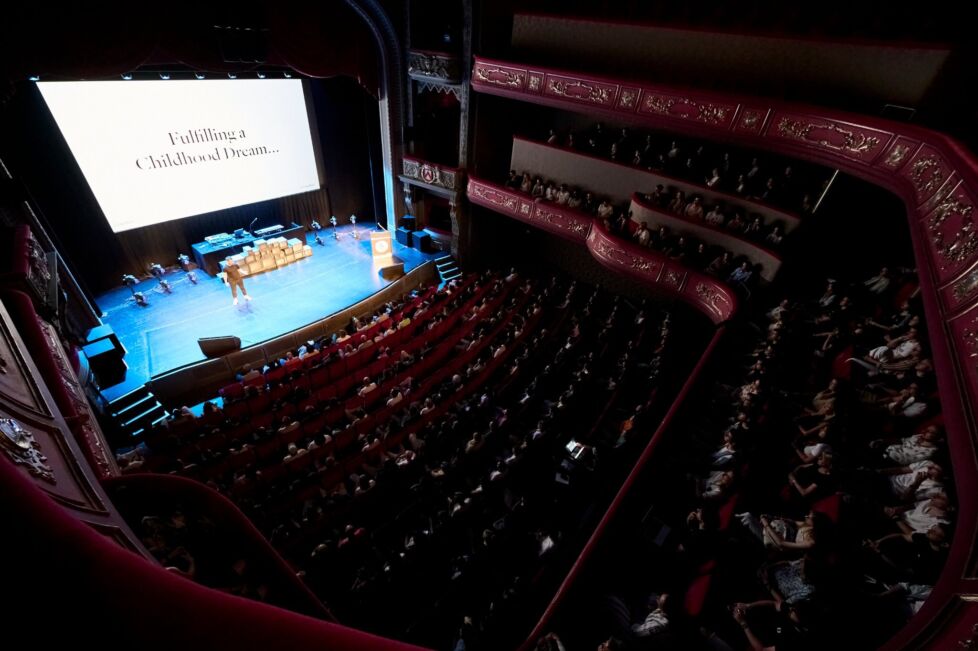 15:00: Grilli Type

Grilli Type was founded in late 2009 in Switzerland as a partnership with other designers. We regularly release new fonts and work with clients of all sizes on custom fonts. Although the typeface foundry is based in Lucerne, we operate worldwide. The studio now has eight people, with colleagues spread all over the world.


16:00: Computational Mama

Computational Mama's work explores live coding and teaching as a form of camaraderie, friendship and self-care. On her Twitch stream, she teaches the basics of creative computing and new approaches to computational thinking. Her streaming series Coding with Friends is rooted in creating inclusive spaces for women creators to explore creative computation. She was awarded the Processing Foundation Fellowship in 2021 to produce season 2 of Coding with Friends.

She was a Processing Fellow in 2021, a speaker at Iterations 2021, a BeFantastic Fellow in 2020 and is included in Casey Reas' (co-founder Processing) recent list of generative artists doing interesting work. Her work was featured in India Art Fair (2022) and Vorspiel / transmediale & CTM (2021).


16:45: Coffee Break
17:30: WE ARE THE NEXT GENERATION TALKS powered by Designregio Kortrijk

During BUMP, we will organise the 'WE ARE THE NEXT GENERATION' talks with Designregio Kortrijk, where promising young designers, graduates of renowned international schools, will give a lecture or workshop on their research.
Cream on Chrome is a socially-engaged design studio, founded by Jonas Althaus and Martina Huynh. Together they develop interfaces to facilitate discourse on developments in the economy, journalism, ecology and emerging technologies. They understand interfaces as connection points between a topic and the public, which can take shape as multimedia experiences and interactive spaces.
Portrait photo: Boudewijn Bollmann

Noa Jansma
Using multi-media techniques Noa Jansma uses design to create methodologies that research our interrelationship to the more-than-human world. This results in projects wherein she nudges conversation about the connection between a.o. food, capitalism, ecological awareness, colonialism, urban-rural-dynamics and the (institutional) infrastructures around these themes. This is translated in various media ranging from ex. video installations, photography, educational programs or applepies.
Noa Jasma will talk about her Buyclouds project, a research on the transformation of "natural phenomena" to "exploitable resources".
A process carrying a story that must be told in relation to the past (colonialism), the present (climate change, corporate landgrabbing), and the future (extraterrestrial occupation). As a research-methodology she copied the dominant Western processes, philosophies and theories on how ownership and exploitation are constructed, and she pasted them onto one of the last phenomena remaining outside of these systems; clouds. Something so fluid and beyond our monetised culture, that it questions the validity of existing capitalistic models themselves.

Studio Comrades
Studio Comrades consists of the duo Nicol Colga and Edith Dingemans. With a 2.5-Dimensional method and approach, they work with 2D and 3D, tangible and intangible, coming together to create new and creative ways of storytelling that stimulate immersion and conversation. They enjoy working with socially relevant topics. By choosing to work in mixed reality, they believe they can create more user-friendly experiences. They envision that the 2.5D method will really come to life, combining their digital experience with the exhibition as a tactile extension.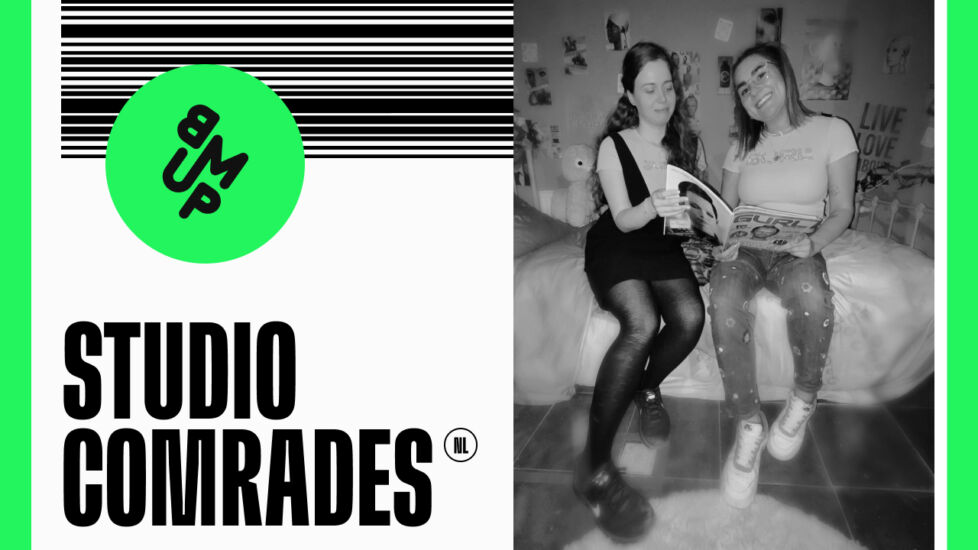 18:30: Golden Wolf

Golden Wolf is an Emmy-nominated animation studio founded in 2013. Their work lives in the space between irreverent humour, intensely dynamic action and psychedelia.

The studio's unique and youthful perspective has been applied to global commercial campaigns for major brands and networks, including Nike, Meta, Gatorade, Disney and Adult Swim. We will hear from speakers Dystopian Creatives and Henry Purrington.

19:30: Afterparty

The day ends with an afterparty on De Kreun's roof terrace.