OPEN CALL: WE ARE THE NEXT GENERATION exposition 2021
This exhibition shows the Belgian designers of tomorrow, through an overview of the best student projects from creative design education.
Organised by Designregion Kortrijk and its partners.
The exhibition will run from 15 October to 14 November 2021 and is part of WONDER - Kortrijk Creativity Festival, just like the Biennale Interieur with its new design event 'Please, have a seat'. The location is the factory halls on the former Van Marcke site - also known as the old De Coene site - in Kortrijk.
THEMA: PLEASE, HAVE A SEAT
Sitting together, enjoying together, being together. The corona crisis has made us all more aware of the importance of social interaction and its impact on people and society. So with the theme PLEASE, HAVE A SEAT, we are not just making room for seating elements at the exhibition, but through the various design sectors we want to show the importance and impact of social interaction, coming together and social action.

WIE KAN DEELNEMEN?
Students from the following courses at Belgian colleges and universities:
Productdesign: Industrial product design, textiles, fashion, accessories, furniture design
Architecture: Interiors, buildings, public spaces and landscapes
Graphic design: Graphics and illustration, advertising design, web and digital
Game design
Are you as a school or education interested in doing something tailored around this theme? Please contact us via: info@designregio-kortrijk.be

VOORWAARDEN
The student project should be developed in the academic year 2020-2021.
The projects are assessed by the organisations of Designregio Kortrijk, Interieur and professionals from the various design sectors.
They take into account the theme, the innovative character, the social relevance, the sustainability and the exhibibility of the project.
Registration is possible until Sunday 4 July 2021.
The project is delivered and picked up in Kortrijk by the proposer.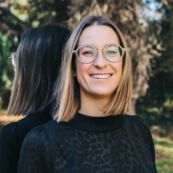 More info? Contact
Lisa Declercq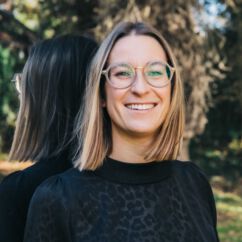 Lisa Declercq
Lisa is responsible for the offline and online visibility and communication of Designregio Kortrijk. She is always looking for the next big thing in young design talent and builds up the creative community of the organisation.