Open Call WE ARE THE NEXT GENERATION
WE ARE THE NEXT GENERATION showcases the best Belgian student projects from creative design education through an online and offline showcase from 15 October to 15 November 2020.
Submit your student project now at www.wearethenextgeneration.be

WHICH STUDENTS CAN PARTICIPATE?
Product design (industrial product design, textile/fashion/accessories, furniture design)
Architecture of interiors, buildings, public spaces and landscapes
Multimediaal ontwerp (games, web & grafisch ontwerp)
from Belgian colleges and universities. The student project must be developed in the 2019-2020 academic year.


WHAT'S IN IT FOR YOU?
(Online) visibility: via a graphic, interactive website by Ship of Fools, social media, Flemish press and via organisers & partners such as Designregio Kortrijk & Biënnale Interieur.
Professional photos and video of your work.
Participation in a physical installation in Kortrijk that is part of a larger creative city trail.
CRITERIA
The juries (according to design domain) consisting of the organisation of We Are The Next Generation, INTERIEUR and professionals from the different design sectors, take into account:
the innovative character
the social relevance
the sustainability
the project's exhibibility.
Deadline Thursday 16 July 2020.
Submit via www.wearethenextgeneration.be


We Are The Next Generation is an organisation of Kortrijk Creativity Week (formerly known as Week van het Ontwerpen), an annual event organised by Designregion Kortrijk and its partners. Since 2004, Kortrijk Creativity Week has been highlighting the added value of design thinking for education, industry and the public domain through numerous exhibitions such as We Are The Next Generation, workshops and events.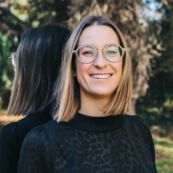 More info? Contact
Lisa Declercq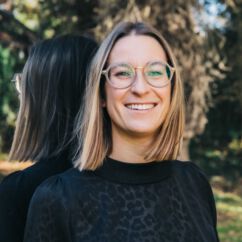 Lisa Declercq
Lisa is responsible for the offline and online visibility and communication of Designregio Kortrijk. She is always looking for the next big thing in young design talent and builds up the creative community of the organisation.