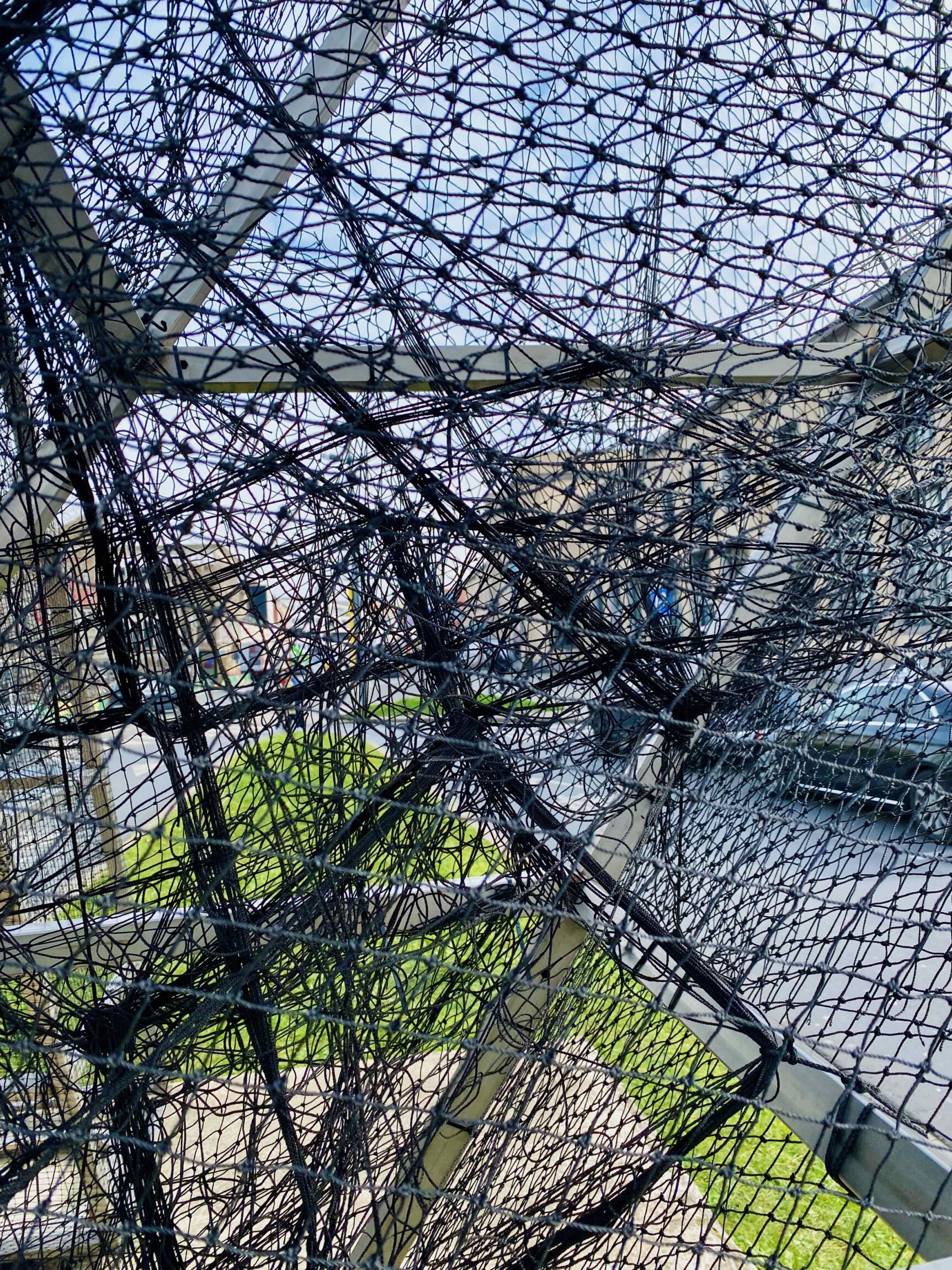 New K-TOTEM design by Willem Moreel and Eva Cicvaric
A new K-TOTEM design as part of the Memento word festival by visual artist Willem Moreel and architect Eva Cicvaric in collaboration with net specialist Huck.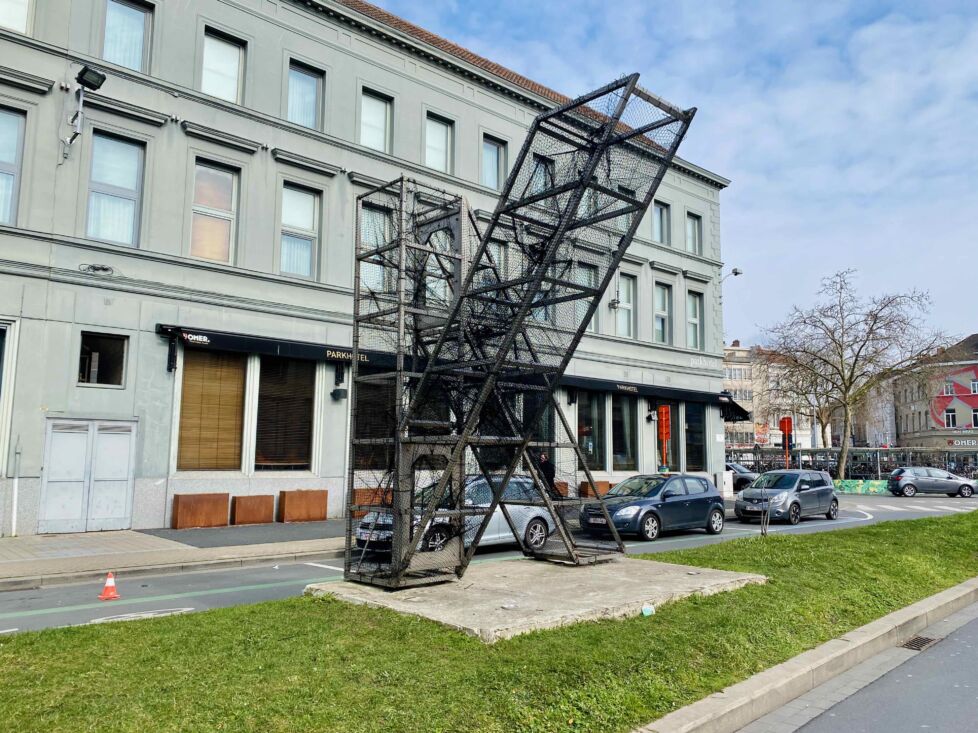 For Memento, Willem Moreel is involved in a collective of 11 artists, illustrators and textile designers working on an exhibition for Texture, the museum of flax and textiles in Kortrijk. 'Raffling' will be a unique rendezvous with textiles and each other, free to visit from 18 March to 16 April 2023. For the K-TOTEM, he decided to collaborate with Eva Cicvaric, who is currently finishing her master's as an architect at KU Leuven.
The K-TOTEM is normally always enveloped by panels with graphics or illustrations. For this occasion, Willem and Eva wanted to take a completely different approach and give the architectural naked frame of the K-TOTEM the leading role. To respond to Memento's theme of 'work and productivity' and link it to textiles, they created a construction of nets in and around the sculpture. This way, they use nets, which are otherwise mainly used for construction or sports activities, in a more creative way. Designregio Kortrijk then put them in touch with specialist Huck from Koekelare. They have been experts in producing high-quality customised nets for more than 60 years and were very keen to assist the duo with their knowledge and materials.
You can visit the K-TOTEM installation at Kortrijk station until the end of May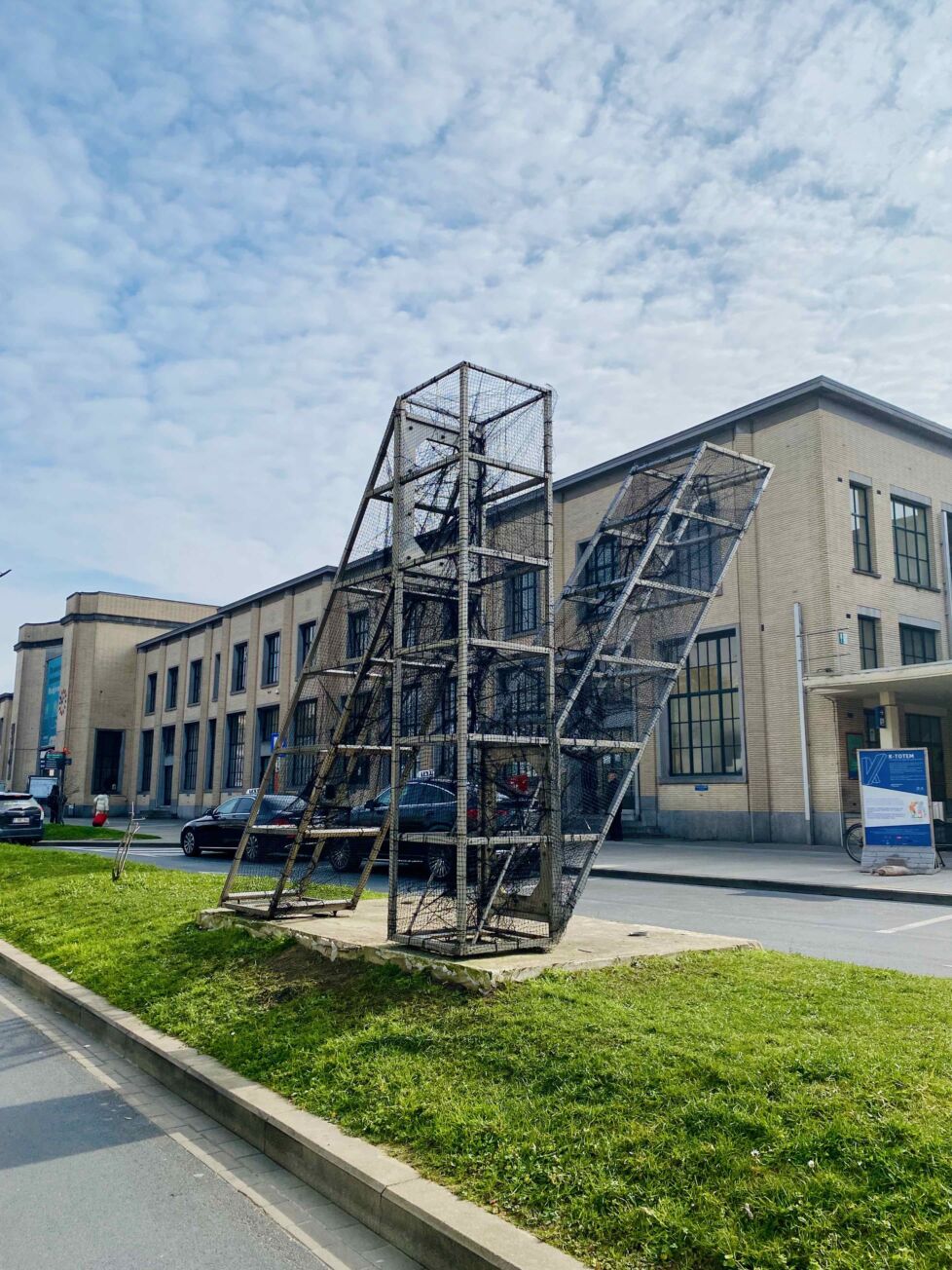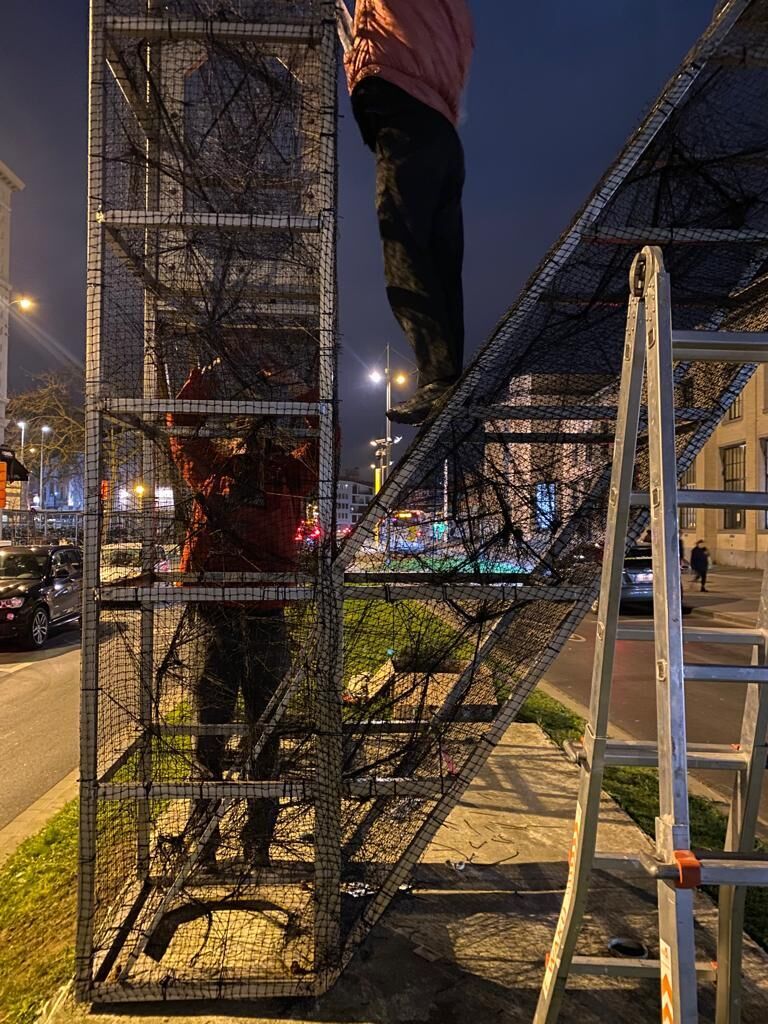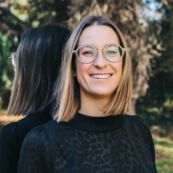 More info? Contact
Lisa Declercq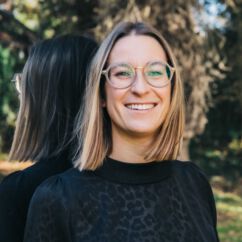 Lisa Declercq
Lisa is responsible for the offline and online visibility and communication of Designregio Kortrijk. She is always looking for the next big thing in young design talent and builds up the creative community of the organisation.