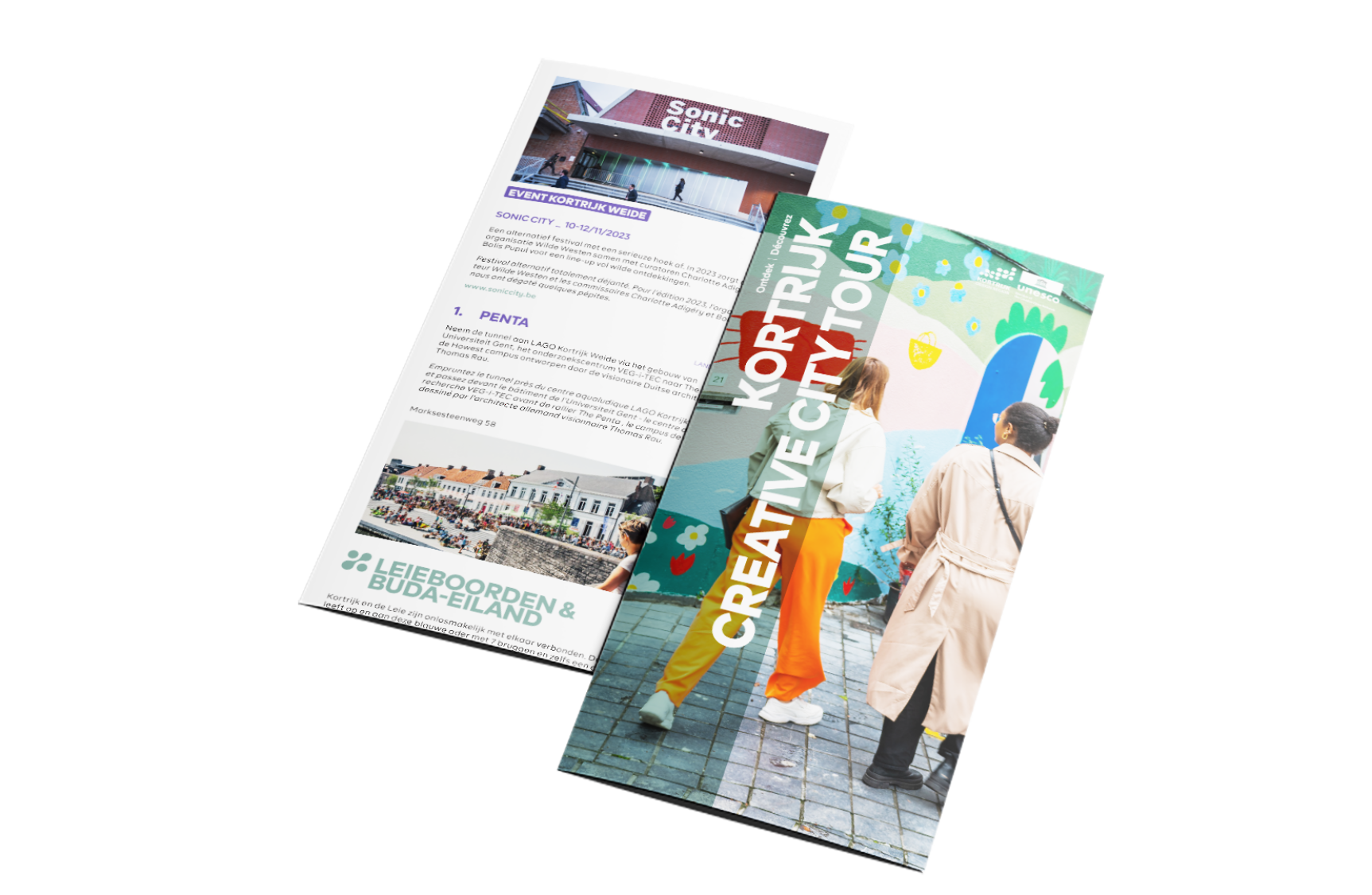 Kortrijk Creative City Tour - edition 5
Kortrijk Creative City Tour, unique tips in four creative neighbourhoods
In collaboration with Designregio Kortrijk, Toerisme Kortrijk developed a walking route that takes you along four creative neighbourhoods with unique landmarks, shops and restaurants in the centre of Kortrijk. Creative showcases and galleries are in the spotlight. Events and festivals in Kortrijk are given a prominent place.
The walk was developed on the occasion of WONDER, Kortrijk Creativity Festival from 19 October to 5 November, and once again shows why Kortrijk is part of the UNESCO Creative Cities Network.
8 km through 4 creative neighbourhoods
Kortrijk's centuries-long tradition as a commercial city gave it a reputation for craftsmanship, quality design and entrepreneurship. For years, Kortrijk has been part of the UNESCO Creative Cities Network in the field of design.
The city keeps reinventing itself and is bursting with creativity. You can see it, taste it and experience it during this 8 km walk along unique landmarks, shops, restaurants and events. Along the way, you walk through 4 creative neighbourhoods.
Explore well-known Kortrijk hotspots such as the Beguinage or the lowered Leiboorden, but also discover new places like Polly's Playground, Tiny Stories or Atelier Nooitgedacht.
Slow shopping in the city centre's shopping district is not to be missed either, with plenty of unique shops and terraces. Certainly don't miss the picturesque area in the shadow of the Sint-Maartenskerk with tower (which you can visit by reservation) and its quaint little side streets.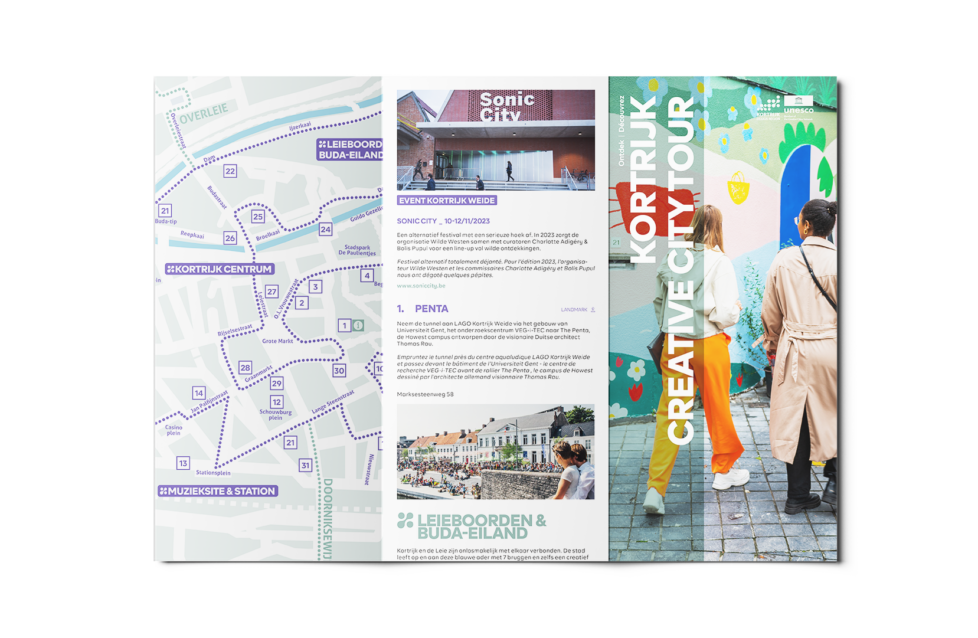 Want to be really immersed in creative Kortrijk? There is always something going on in Kortrijk. Come down for your favourite event or festival and stay to get an even better taste of Kortrijk, creative city on the Leie.
The creative tips are kept up-to-date and supplemented on the website of
Toerisme Kortrijk
.
The walk is formatted in 4 languages. Dutch-French and English-German versions are available. The Kortrijk Creative City Tour is also part of the offer of the Kortrijk guide associations. They offer their version of the walk for groups coming to visit our creative city.
The graphic design is by
FORT07
.