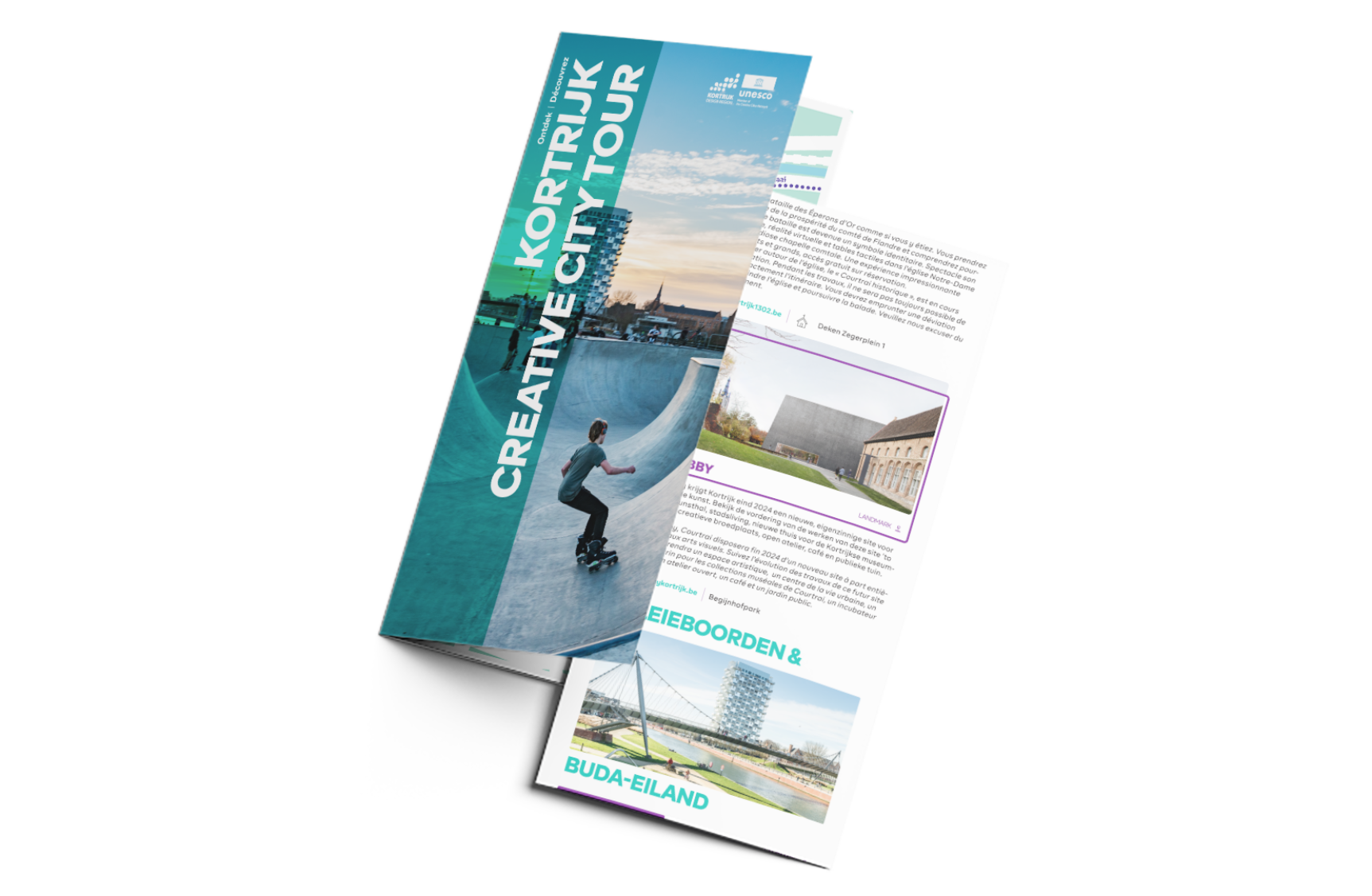 Kortrijk Creative City Tour - edition 4
Kortrijk Creative City Tour, unique tips in 5 creative neighbourhoods
In collaboration with Designregio Kortrijk, Toerisme Kortrijk developed a walking route that takes you along five creative neighbourhoods with unique landmarks, shops and restaurants in the centre of Kortrijk. Creative showcases and galleries are in the spotlight. Events and festivals in Kortrijk are given a prominent place.

The walk was developed on the occasion of WONDER, Kortrijk Creativity Festival from 20 October to 6 November, and once again shows why Kortrijk is part of the UNESCO Creative Cities Network.
8.5 km along 5 creative neighbourhoods
Discover creative Kortrijk and be led from 1302 & Abby, through the Leieboorden & the Buda Island, Kortrijk Weide, the Music Site & Station to Kortrijk Centrum.
You will be introduced to landmarks such as Broelkaai 6, the Buda-tip, the Penta and the Music Centre. The immersive experience of 1302 is on the programme and you'll squeak ahead to Abby. Besides these creative spots, you'll be presented with a selection of tantalising catering spots and shops located along or on the route, pure 'slow shopping'. As an extra tip outside the walk, the Tournai district is highlighted. Along the way, creative showcases and galleries brighten up the route.
Want to be really immersed in creative Kortrijk? There is always something going on in Kortrijk. Come down for your favourite event or festival and stay to get an even better taste of Kortrijk, creative city on the Leie.
The creative tips are kept up-to-date and supplemented on the website of
Toerisme Kortrijk
.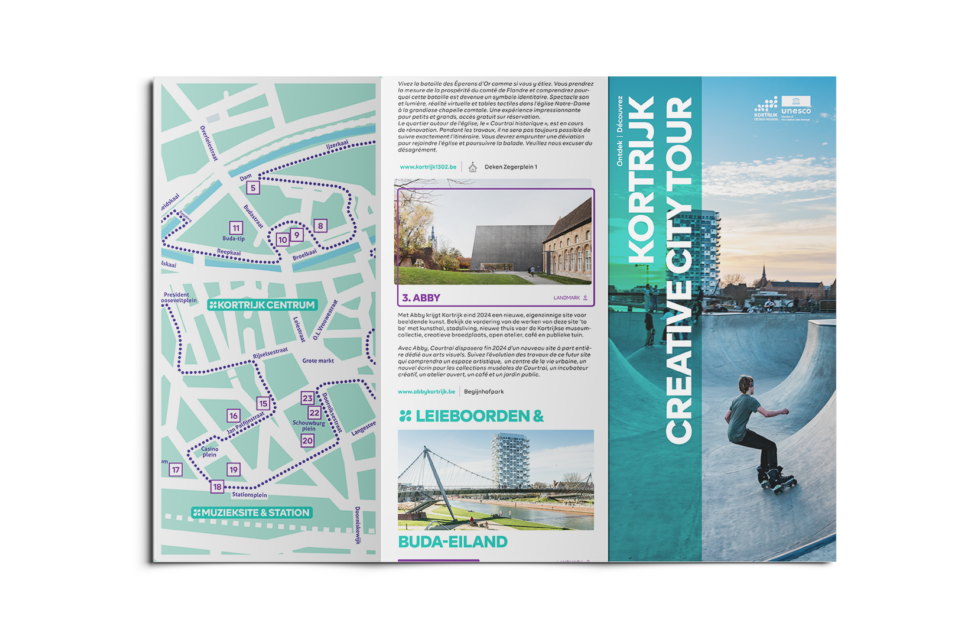 The walk is formatted in 4 languages. Dutch-French and English-German versions are available. The Kortrijk Creative City Tour is also part of the offer of the Kortrijk guide associations. They offer their version of the walk for groups coming to visit our creative city.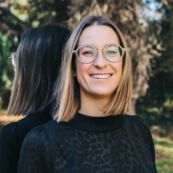 More info? Contact
Lisa Declercq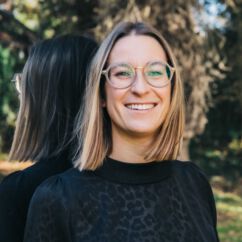 Lisa Declercq
Lisa is responsible for the offline and online visibility and communication of Designregio Kortrijk. She is always looking for the next big thing in young design talent and builds up the creative community of the organisation.