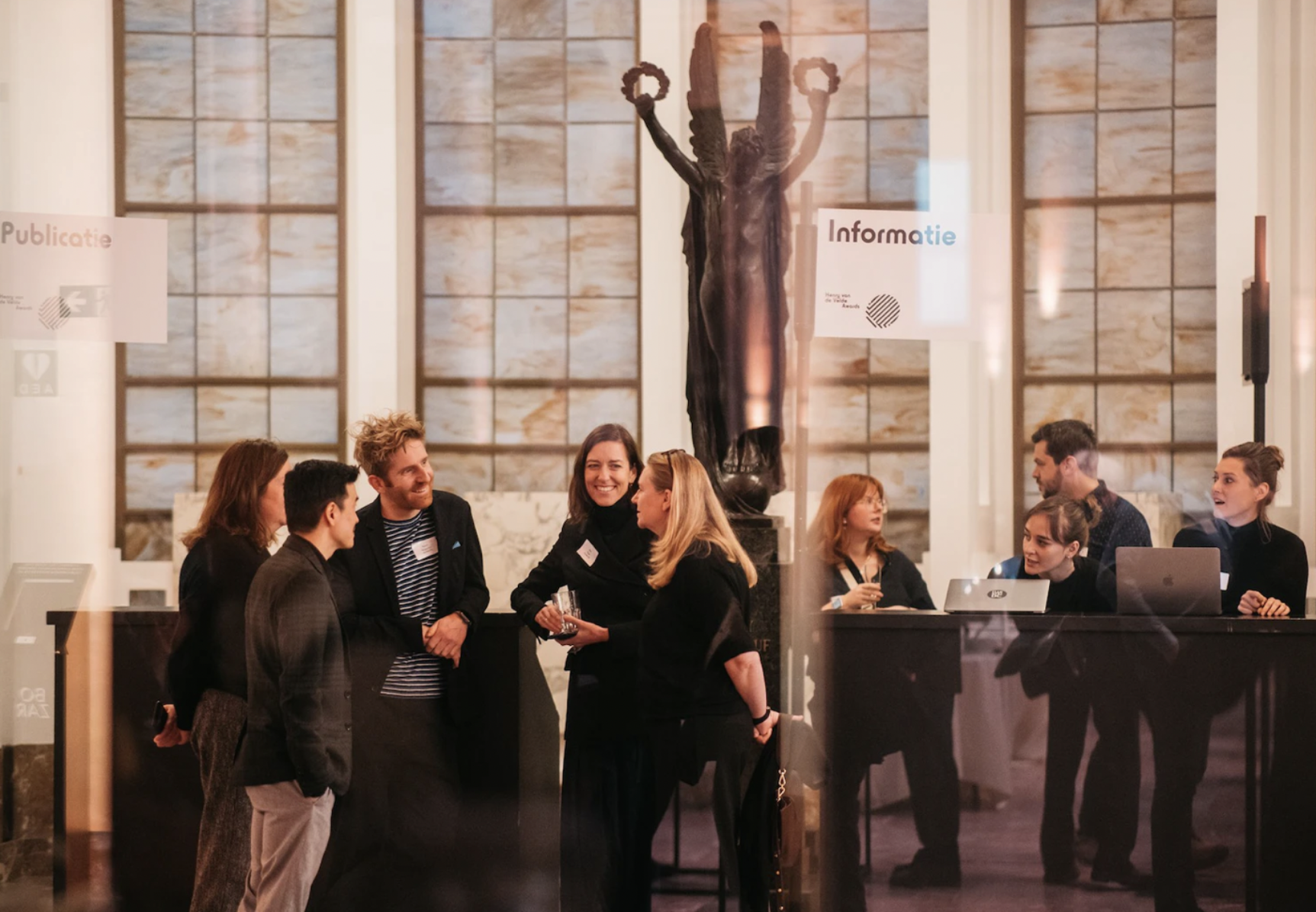 Henry van de Velde Awards open for entries
The Henry van de Velde Awards are one of the most prestigious design awards in Belgium, spotlighting Flemish designers and companies. Have you launched an innovative product or sustainable, innovative project or research? Then submit your proposal before 31 May!
The Henry van de Velde Awards not only showcase and award Flemish designers, companies and governments that use design intelligently, but also products, services and systems with a positive impact on society, the environment and the economy. In doing so, they want to emphasise the important social role of the designer and their clients. They set the lines for the future and provide us with smart and meaningful solutions to current problems.
Products, (research) projects, services or systems can compete for a Gold, Silver or Bronze Award within the following nine categories for the 2024 edition:

Business Innovation: a design award for innovative solutions in industry or in professional environments that optimise and increase the efficiency of logistics and production processes, improve working conditions and also contribute to a healthier planet. The focus is on efficiency gains, demountability, modularity, new technology, automation, robotisation.
Consumer: a design prize for new or improved (semi-)industrial end products and smart solutions that improve and facilitate individual life, within the fields of lifestyle, well-being, food, mobility, media and leisure.
Crafts: a design award for a meaningful product, object or project that is raised to a higher level in its production process, choice of materials, form, finish through the action of design-driven craftsmanship. 'Meaningful' is a product that pushes boundaries, creates added value in a broad social context, an object that moves and that you cherish, is not initially intended for mass production and is special in its DNA.
Design Research: a design award for meaningful, inspiring and visionary scenarios and concepts that are an application of design practice based on sound research. People are at the heart of this; the concepts presented arise from collaboration and explore scenarios for the future of people and planet.
Digital Product: a design award for a new or improved digital product in which design is used strategically. This may include websites, digital campaigns and applications and other services that show people creative online communication. This category highlights designers who push the artistic and technological possibilities of the medium.
Environment: a design award for research, new or improved systems, services and products that address complex environmental issues from a collaborative approach and bring society closer to the solution or make it better able to deal with the issues. These systems, services or products resulting from cross-fertilisation can provide solutions to climate change and air pollution, the scarcity of raw materials, the promotion of sustainable food production, the structural solution of traffic congestion or noise pollution, etc.
Graphics: a design award for a product, service or system, analogue or digital, where the graphic design, visual elaboration or illustrations are groundbreaking and distinctive and ensure effective communication. These may include typography, branding and identity, editorial design and informative design (such as signage, web design, campaigns, infographics and motion graphics).
Habitat: a design award for a new or improved product that provides pleasant living or comfortable working at home and thus contributes to personal well-being. These may include indoor and outdoor furniture, office furniture and accessories, interior textiles, lighting, tableware, high-end interior objects.
Spaces: a design award for new or improved systems or services that design, (co-)organise and make a private, public or professional environment/space more pleasant and smooth. These can include the design of homes, office spaces, public spaces, commercial spaces, as well as modular concepts.
Winning a Henry van de Velde Award was a dream of mine. Thanks to the award, I received valuable feedback from people in the sector. It also gave me a new network and extra visibility in the press.
Watch the aftermovie of award ceremony of the Henry van de Velde Awards 23 here
Are you a designer or company considering submitting a project for the next edition, but could use some extra information? Do you doubt whether your work is eligible? Then register for this free webinar on 4 May with Flanders DC and winners Pieter Lesage (Studio Dott) and Jo Klaps (Brussels Lof).