Designer Club #7
The TRIPOD team invites designers from West Flanders, Hauts-de-France and Hainaut to the DESIGNER CLUB on Thursday 24 October 2019 as part of BUDA LIBRE and KORTRIJK CREATIVITY WEEK.

Design and the circular economy are increasingly familiar concepts, but what about circular design?
Brieuc Saffré (co-founder of Wiithaa, France's first circular design agency) explains what it is all about and shows, through concrete examples, the fundamental impact that good design has on the successful transition to a circular economy.

24.10.19
MASTERCLASS X DESIGNER CLUB
Using 4 new inspiring European business cases, we offer companies, designers and entrepreneurs practical insights on how to follow in the footsteps of today's frontrunners. (FULL)

25.10.19
CIRCULAR INNOVATION DAY
Design is a powerful lever for innovation. It now meets the challenges of sustainable growth. The circular economy is the necessary alternative for the development of the economic activities of our territories.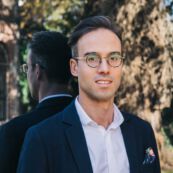 More info? Contact
Stijn Debaillie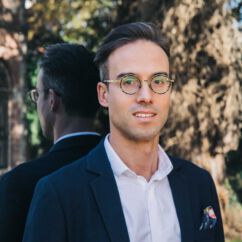 Stijn Debaillie
Coordinator
As coordinator, Stijn has been taking care of the ins and outs of the organisation for 9 years now. He is always looking for exciting opportunities for the organisation, both as a subsidy project or as a service.For two years now, Stijn has also been chairman of the 41 UNESCO Cities of Design, through which he exchanges knowledge and projects and builds up an international network for the organisation and the Kortrijk region.