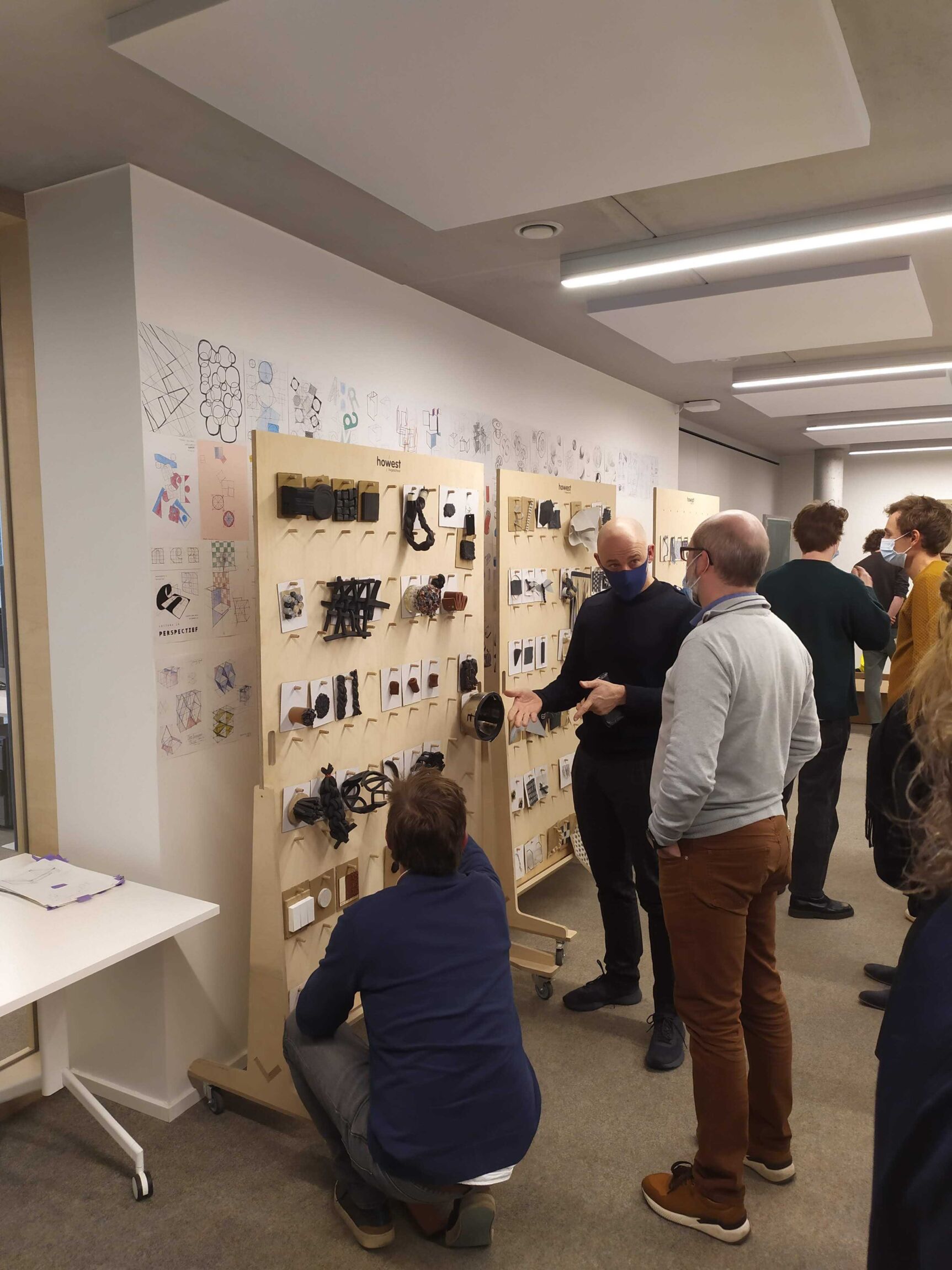 CICO HUB is presenting her co creation teams
The Circular Cocreation Hub (CICO HUB) project joins forces to bring companies together and support them in the transition to circular entrepreneurship in cooperation with designers.

In August 2021, it was announced that the companies Fluvius, Moerman en Sunconfex had been selected to valorise their waste streams through this circular co-creation project. In the autumn, Industrial Product Design students from Howest identified and explored the waste streams at the three production companies. Now, each of the companies has been linked to three designers who will work in the coming months to come up with new products in cocreation with a custom-made company. The results of the project will be presented in the autumn of 2022 at the WONDER - Kortrijk Creativity Festival.



As a multi-utility company, Fluvius has a wide range of residual flows at its disposal, from meter covers to work clothes.
Within the CICO HUB, circular design and service bureau Edmire (Antwerp) gets to work with Fluvius' old street lighting fixtures.
Huho Design (Zulte) is an industrial design and innovation agency. They are going to work with the plastic meter covers of Fluvius' electrical cabinets.
Studio Allossa (Izegem) is a design agency with a focus on ecodesign. They work with the workwear of Fluvius, which ranges from normal jumpers to parkas and safety clothing with old logos.


Moerman (Meulebeke) is a developer, producer and worldwide distributor of high-quality glass cleaning materials. During the production of their floor and window wipers, both natural rubber and synthetic mousse are released as residual flows.

Here, too, three designers will work with the materials.
Industrial design studio Obi-One (Kortrijk), their creative duo Surplace (Kortrijk) that helps manufacturing companies advance in their search for product innovation and Studio Latitude from Freelance Industrial Designer & 3D Artist Björn Van Egroo (Leuven).

Sinds 2005 Sunconfex belongs to the largest and most prominent players in Europe in the field of made-to-measure sun protection textiles.
Every year, in the production of the confectionised sunshade fabric, a lot of glass fibre fabric cuttings for sunshades are left unused. The three designers who will be working on upgrading this residual product are Tillup Design Studio (Kortrijk) that works primarily with a view to sustainable design, Studio AMA (Gent) that creates Belgian designer fashion, 100% circular and local social and service design studio Studio AnnaMariaCornelia (Kortrijk).