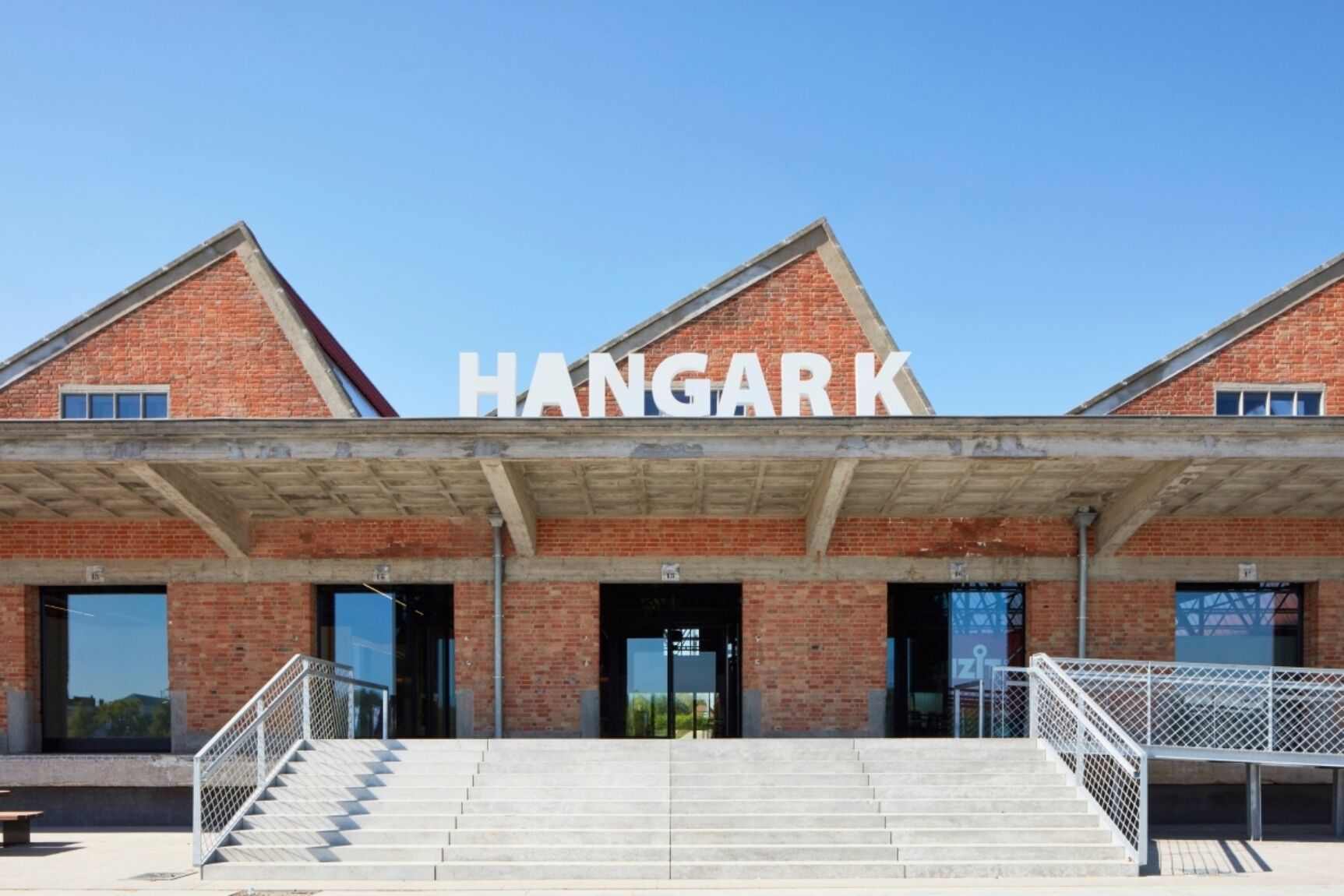 Trendvision invites: panel discussion with young entrepreneurs
On Thursday, 4 May, Trendvision is organising a panel discussion where young entrepreneurs will discuss three highly relevant topics: the creative process behind product development, the collaborations they enter into to innovate and the technological trends you really can't miss today.
Moderator Becky Verthé will interview these talented entrepreneurs at the Urban Sports Park on the Hangar K site in Kortrijk, which is also home to Start@K, their new partner. Hangar K is the Kortrijk startup hub where everything revolves around entrepreneurship and immediately also the place where the story of the participating entrepreneurs began. The perfect opportunity to learn from and be inspired by our region's innovators!
Schrijf je hier ten laatste vóór 24.04 in!
Studio need.IO
Young designers Jonas and Arthur are burning with ambition and ideas. These techie and creative minds found a match-made-in-heaven during their studies and today are the driving forces behind the design agency Studio need.IO.


KNUSS
KNUSS innovates with heated textile applications in the hospitality industry. Lowie and his co-founder Guillaume are 'on a mission' to make all outdoor terraces more sustainable and get rid of gas burners. Unizo already proclaimed them West Flanders starter of 2022.


Ariadne Innovation
In recent years, Julie Lietaer (known from the European Spinning Group) has been building Ariadne Innovation, a company through which she wants to bring the entire textile sector into the trend of circular design and circular entrepreneurship, with new technologies as the key.
When?
Thursday, 4 May
Programme
17.00h - Reception
17.15h - Phased tour of Start@K
18.00h - Panel discussion
19.15h - Q&A
19.30h - Glass of Friendship
Where?
Urban Sports Park Kortrijk - Entrance via Hangar K
Nelson Mandelaplein 2 - 8500 Kortrijk - Easily accessible by car and public transport. The station is nearby and parking facilities can be found at Parking Kortrijk Weide or Parking Haven.
Schrijf je hier ten laatste vóór 24.04 in!