These are the Designers in Residence 2022
Every year since 2014, Designregio Kortrijk invites recently graduated designers from various creative disciplines for the Designers in Residence Kortrijk programme. The selected designers for 2022 are Ila Colley, Yun-Chu Liang and Metincan Güzel.
With an architecture background, Yun-Chu Liang is finishing the Master's program Sound Studies and Sonic Arts at the Berlin University of the Arts. Yun focuses on incubating space by recording and interpreting perceptional experiences in daily life. By analyzing urban context, environment history, and human behaviour, she works with sound and space to explore our experiences built through senses. Her projects span architecture, community building, installation, sound design and Virtual Reality. This year she started a journey of exploring care in everyday life by engaging in the local community with listening sessions.

Metincan Güzel is an architect and designer who is interested in the production of public spaces and queer stories in the diaspora. He often works with urban interventions and temporary installations, which host a series of public events. His previous research includes Istanbul's unregistered economy, street vendors and stray animals. His current research, Magical Nature of Diasporic Spaces, focuses on the Turkish diaspora in the Netherlands and offers an alternative reading on 'Turkish Streets' from queer phenomenology.
Ila Colley is a Cumbrian artist, architect and writer. Her creative texts, in conversation with investigative drawings, sculptures and installations, form a practice that probes sociopolitical concerns in our shared inhabitation of space. Her written and visual work has been published in a number of magazines and anthologies. She has studied and worked in Edinburgh, Copenhagen and Stockholm, but is at home anywhere under branches and three pints of weather.

Theme: The Future of the Daily
This year's Designers in Residence programme will focus on the daily. How to distinguish the extraordinary from the daily? How can these spaces and objects be identified? What determines them? What role do they play in people's lives? How do they connect and strengthen interpersonal relations? How do they relate to our online alter ego? What (spatial) features do they have? And above all, what future do they have?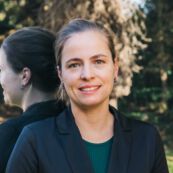 More info? Contact
Lise Van Tendeloo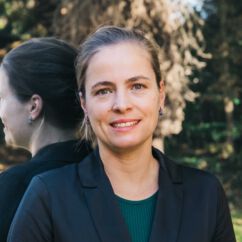 Lise Van Tendeloo
Every year, Lise invites promising international designers to Kortrijk for exciting residency projects. She is also responsible for the research and experimentation part of the organisation.