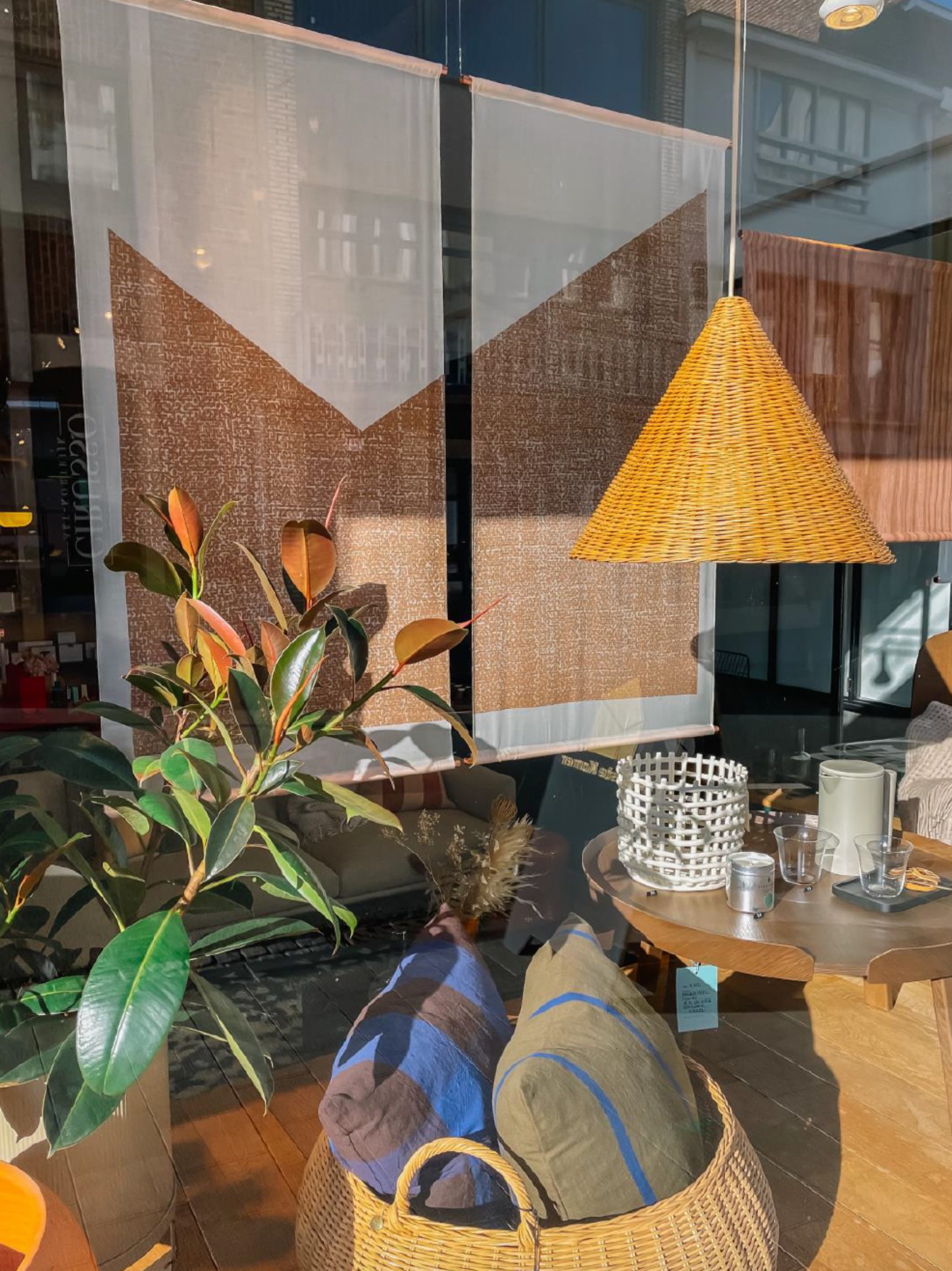 Screen-printed textiles for De Beste Kamer
As part of the DESIGN IN SHOPS project, interior shop De Beste Kamer from Kortrijk was matched with graphic agency Surfaces Studio from Lille. They developed 25 screen-printed canvases that the shop will deploy in their shop window.
"The Best Room is a nod to days gone by when every house had just one beautifully decorated room where guests were received on Sundays. Today we look for furniture, lighting and home decoration to add character to your interiors at a fair price." This text appears on one of the 25 screen-printed backdrops that were designed and produced within the DESIGN IN SHOPS project to shape the shop window of the interior design shop De Beste Kamer.

With these modular aesthetic backdrops, a new atmosphere can always be created depending on the collection and the season. The objective of making the shop window and the products on display more visible without completely separating it from the shop is perfectly achieved with the light canvases.

The designs were inspired by the new house style that was also realised within the project by Lille-based graphic agency Surfaces Studio. Thus, together with the renewed gift vouchers, flyers, webshop, envelopes, etc., the canvases ensure the renewed atmosphere and style of De Beste Kamer.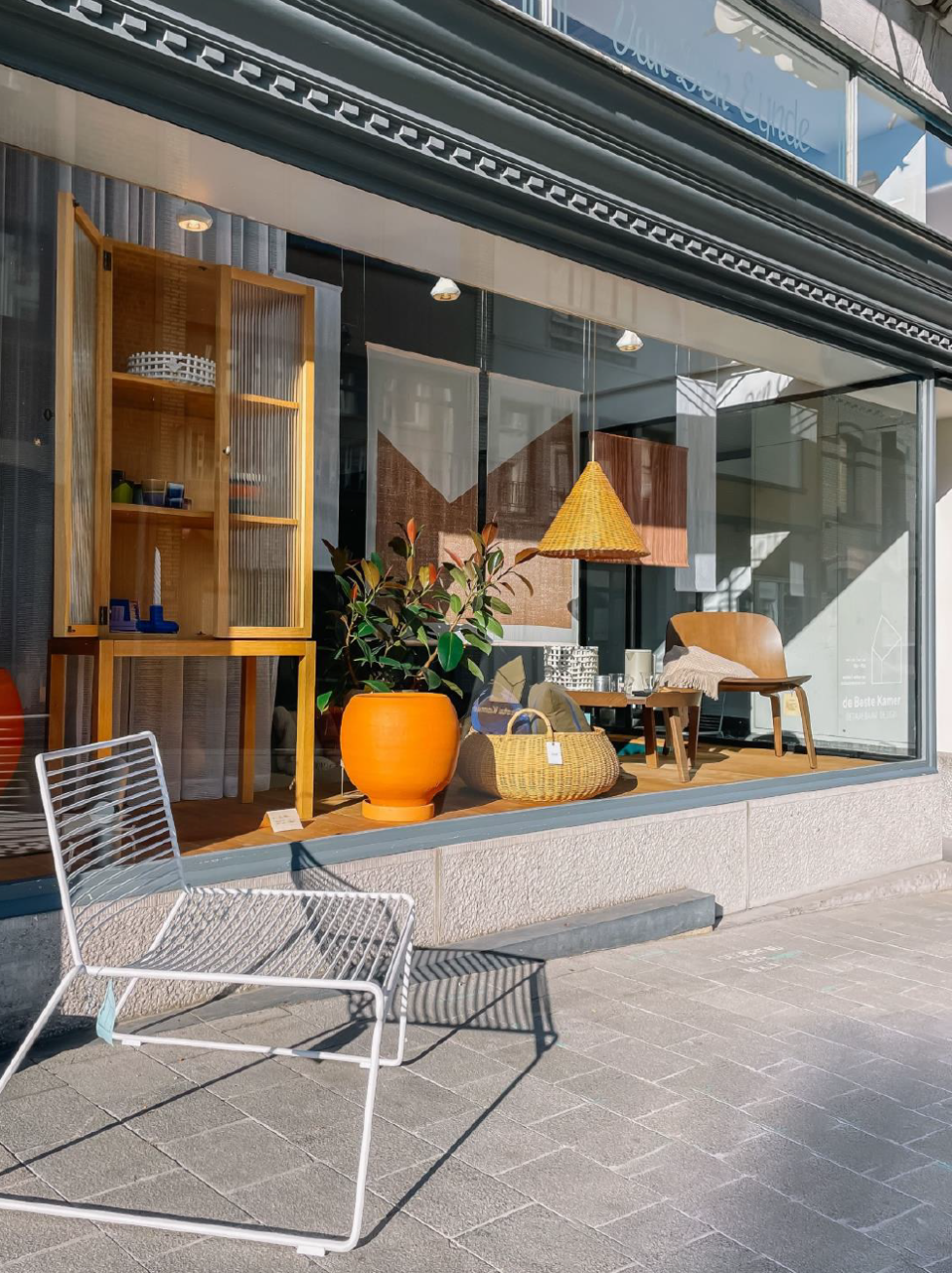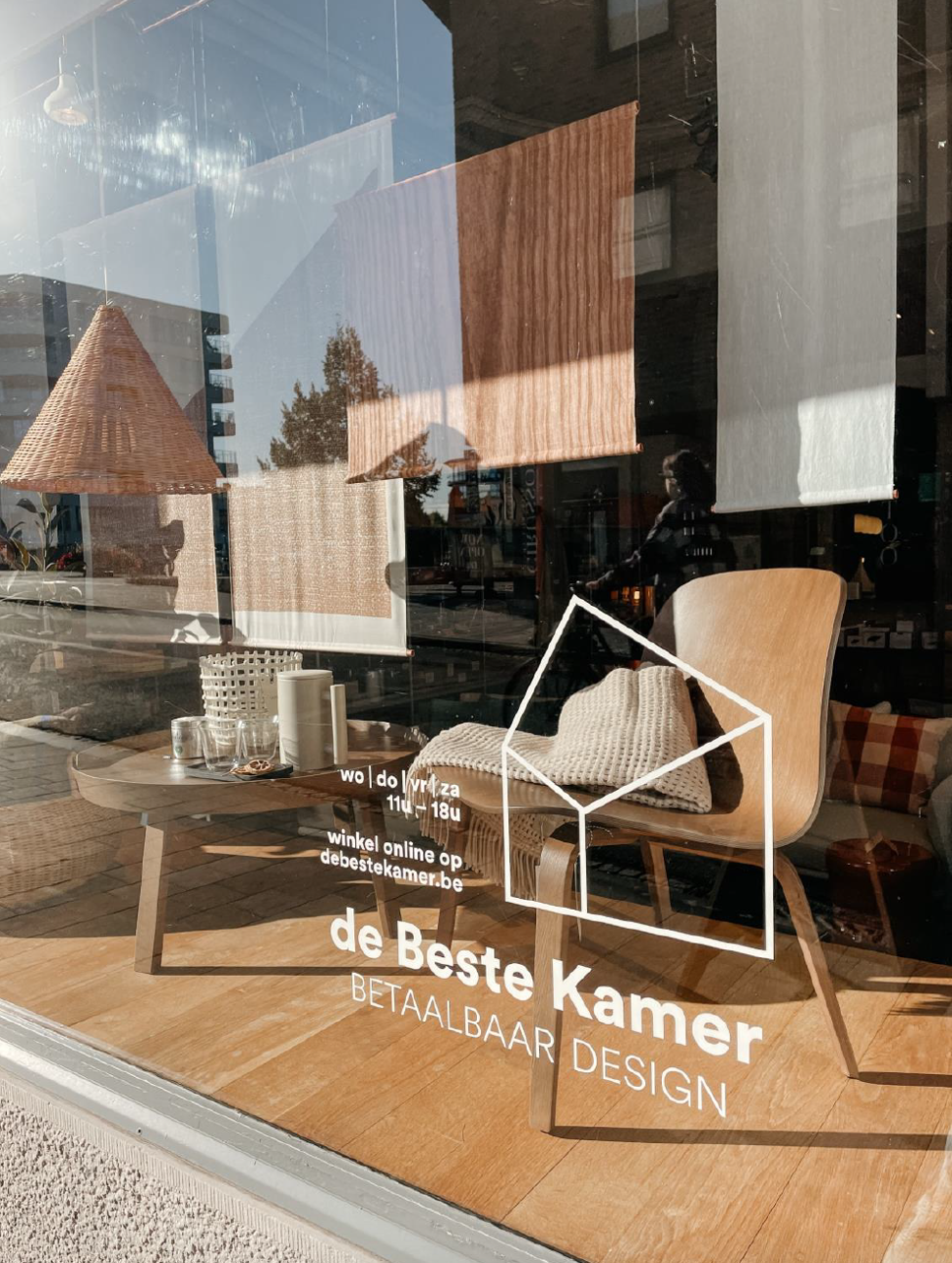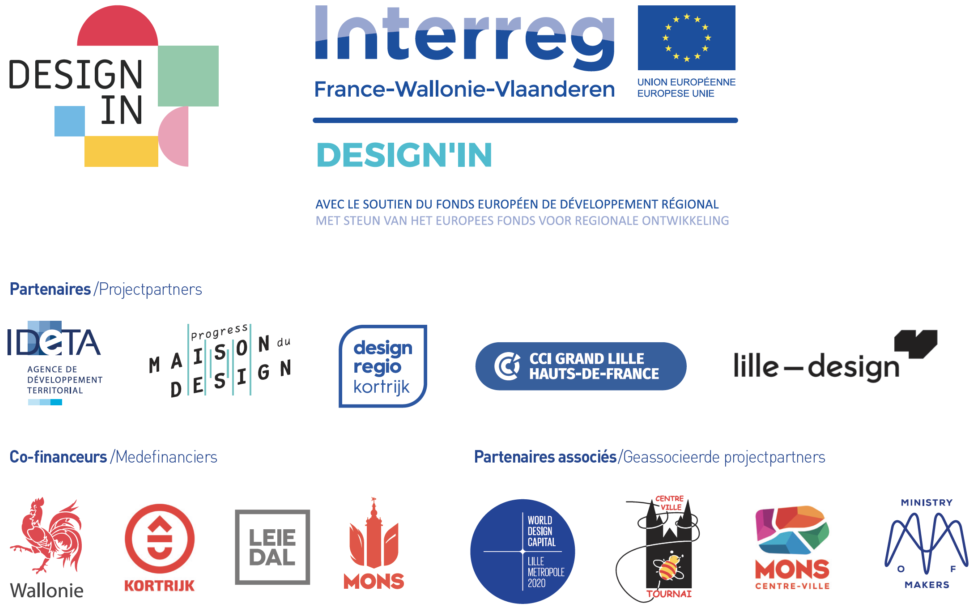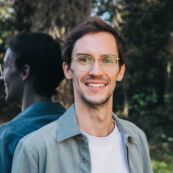 More info? Contact
Sébastien Hylebos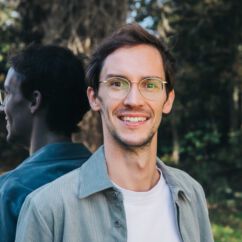 Sébastien Hylebos
Sébastien assists businesses in innovation and design. He is also responsible for projects on circular economy and digitalisation in cooperation with companies and designers.