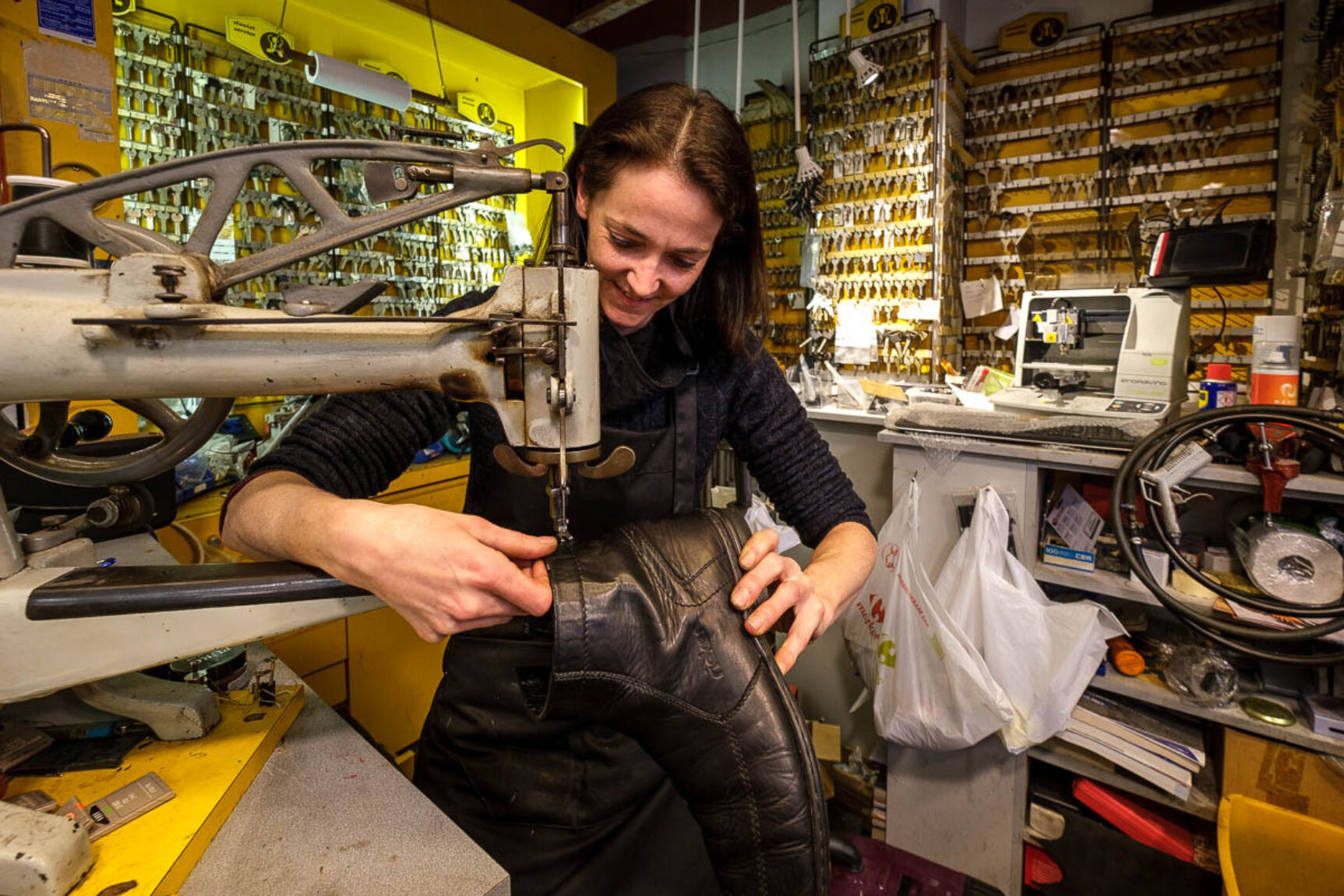 Shoe shop brightened up with DESIGN IN SHOPS
Schoenmakerij Blinki, in the Onze-Lieve-Vrouwestraat right by the Grote Markt, is a household name in Kortrijk. Many thousands of Kortrijkans have had their shoes repaired there. A few years ago, cobbler Monique took over the business from her father Jan. This is unique because she is the only female shoemaker in West Flanders. With a new owner, it was also time to freshen up the interior, without destroying the charm and cosiness of the old place. The project DESIGN IN SHOPS came at just the right time.
Within DESIGN IN SHOPS, Monique chose to collaborate with the Tournai interior designers Carole and Maïté of Mökki Mökki. Their fresh, tailored and sober window design brings new life to the shop. The original cumbersome window construction and the wall behind it were removed. More space was created in the shop to present products in a stylish way and the window was decorated in a refined way. For both Monique and the customers, this means a beautiful expansion and renewal of the shop.
Photo's by Kattoo.