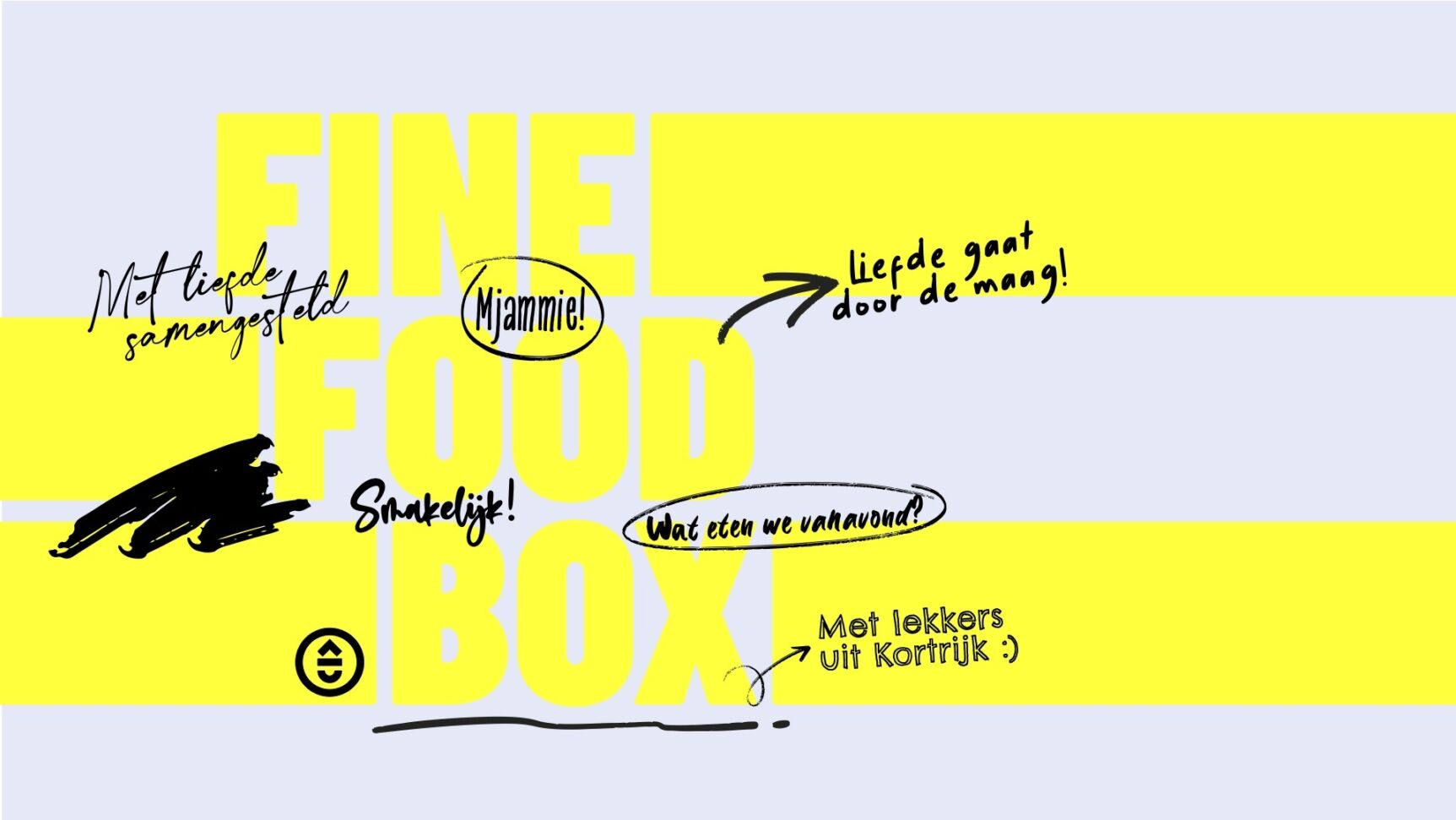 Oproep FOOD BOX
Stad Kortrijk en Designregio Kortrijk lanceren voor de eerste keer de FOOD BOX.
De FOOD BOX is hét ideaal cadeau voor de eindejaarsperiode.
Een verzameling lekkers van Kortrijkse handelaars. Uniek samengesteld.
De FOOD BOX is een verzameling van een 6 à 7-tal voedingsproducten van Kortrijkse handelaars die gebundeld worden in een unieke geschenkverpakking. De boxen zullen verkocht worden bij de handelaars zelf en in het toeristisch onthaal van Kortrijk. We mikken op de verkoop van een 150-tal boxen en een verkoopprijs van €35 - €40.
Met deze FOOD BOX willen we de Kortrijkse handelaars extra in de kijker zetten tijdens het najaar (Week van de Smaak) en eindejaarsperiode. Door een divers aanbod van producten (lees handelszaken) op te nemen in de box willen we nieuwe klanten voor jouw zaak genereren. Door de box te laten afhalen bij de handelszaken zelf willen we deze klanten fysiek naar de handelszaken brengen.
Is jullie tapenade de allerlekkerste? Moet iedereen jouw pralines geproefd hebben?
Jouw uniek product in de FOOD BOX? Héél graag!
We zetten tijdens dit project sterk in op promotie en communicatie. Hiervoor werken we samen met een bekend Kortrijks gezicht. De communicatie wordt ontwikkeld door een Kortrijkse grafische studio en gebeurt via een persmoment, social media, point-of-sale display bij elke handelaar, vitrinesticker, fysieke vertegenwoordiging in de mobiele vitrine op de kring,…
Actrice en auteur Leen Dendievel treedt op als ambassadrice van de FINE FOOD BOX. Zij zal langsgaan in alle deelnemende handelszaken.
Fotograaf Selina De Maeyer
Indienen van het project kan tem zondag 27 november 2022
Lanceren van de box grote publiek op 8 december 2022
Box verkrijgbaar vanaf 14 december 2022
Project loopt (ten laatste) af op 8 februari 2023
Je product indienen kan je doen tot en met zondag 27 november, meerdere producten indienen is zeker mogelijk!
Daarin wordt het volgende gevraagd:
Gegevens handelszaak

Naam
Korte beschrijving (max …)
Adres
Openingsuren
Website

Een korte beschrijving en uitleg van het product. Wat maakt jouw product uniek?
Gegevens product:

Naam
Producent
Verkoopprijs in de winkel
Verkoopprijs voor de GFB
Foto
Afmetingen en gewicht
Houdbaarheid
Product
Het product moet een minimum houdbaarheid hebben tem 1 juni 2023
Het product moet in de prijsklasse (verkoopprijs voor de box) vallen tussen €0 en €8
Het product moet niet op een gekoelde plaats bewaard worden.
Bestelprocedure
De box kan besteld worden via een platform van de stad.
De box kan uit de hand gekocht worden in de handelszaak.
De box wordt betaald door de klant in de handelszaak.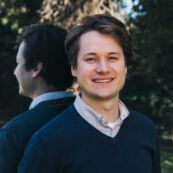 More info? Contact
Stan Dewaele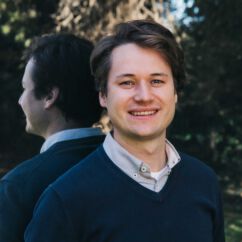 Stan Dewaele
Stan is the link between the industry and the designers. Under his coordination, the innovation processes with companies and designers take shape. As coordinator of the open makerspace BUDA::lab, he keeps his finger on the pulse of the makerspace world.