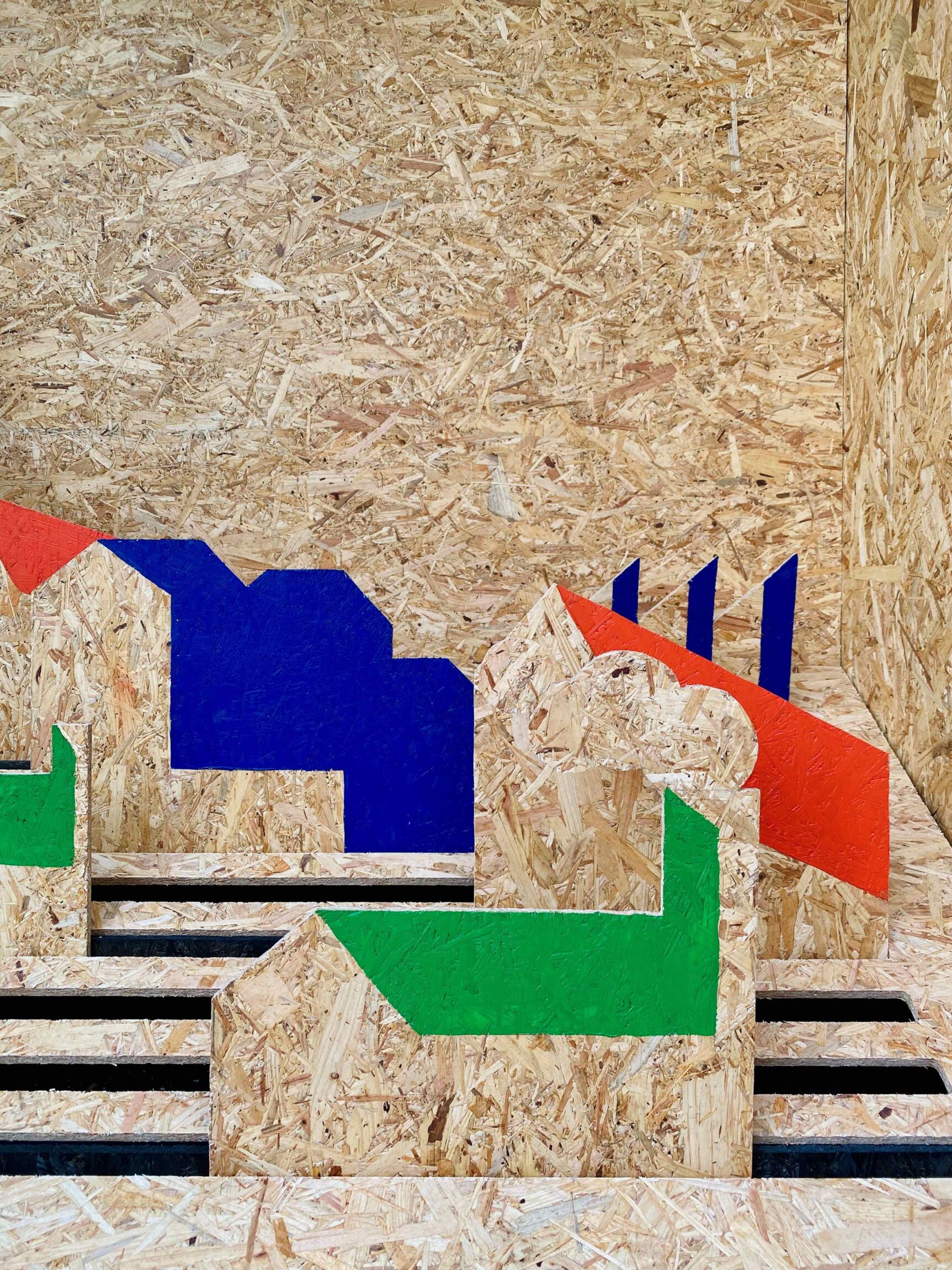 Discover theatre, dance and performance at NEXT festival this month
From 9 November to 2 December, Next NEXT takes you on 36 international theatre, dance and performance performances in 16 cities of the Lille-Kortrijk-Tournai and Valenciennes Eurometropolis! Not only can you see work by big international names, but a lot of promising young artists are also on the agenda. An exciting and extensive offer to choose from!

And to make things really easy for you, the organisers are putting in 40 free festival buses so that you can hop from one location to another without any worries.
For the presentation at KIOSK, NEXT was matched with Klaas De Baere. Klaas is a visual artist who expresses himself through illustration, performance, writing and playful objects. He collaborated earlier this year on the expo Rubbing in Texture. For KIOSK, Klaas tackled what makes Next so unique: its cross-border character. He wanted to convey this unique feature to KIOSK passers-by in an accessible and playful way. With the help of Tom Gits (Budalab'er and designer), he created a wooden visual installation with cities/municipalities in the form of colourful models linked to unique video material of NEXT.
Our tips for Next: two very strong visual and immersive performances
All Watched Over by Machines of Loving Grace ~ Ezra Veldhuis en Bosse Provoost
In All Watched Over by Machines of Loving Grace, Ezra Veldhuis and Bosse Provoost explore (im)freedom in relation to technology. Central to the staging is the 1967 poem of the same name by Richard Brautigan, whose poem sings of a dreamed ecology/ utopia in which mammals and computers live together harmoniously. In this performance, Veldhuis and Provoost probe the viability of that vision.
As in Indoor Weather, the entire theatre machinery becomes a living organism!
This performance takes place on Thursday 16 November at 20:15 and on Friday 17 November at 21:00 in Budascoop in Kortrijk.
You can find more info & tickets via this
link.
This performance continues on Thursday 29 November at 8pm, at Le Phenix in Valenciennes.
There will also be a free bus from Kortrijk to the performance that day! This bus leaves at 18:30 from Broelkaai 6, near the Broel towers.
More info & tickets via this
link.
NEXT is an annual artistic celebration of theatre, dance and performance with international appeal for a wide and adventurous audience. It is a sustainable collaboration platform in which five co-organisers including arts centre BUDA and Schouwburg Kortrijk, and another 15 associated arts houses pool their expertise, resources and know-how each year.