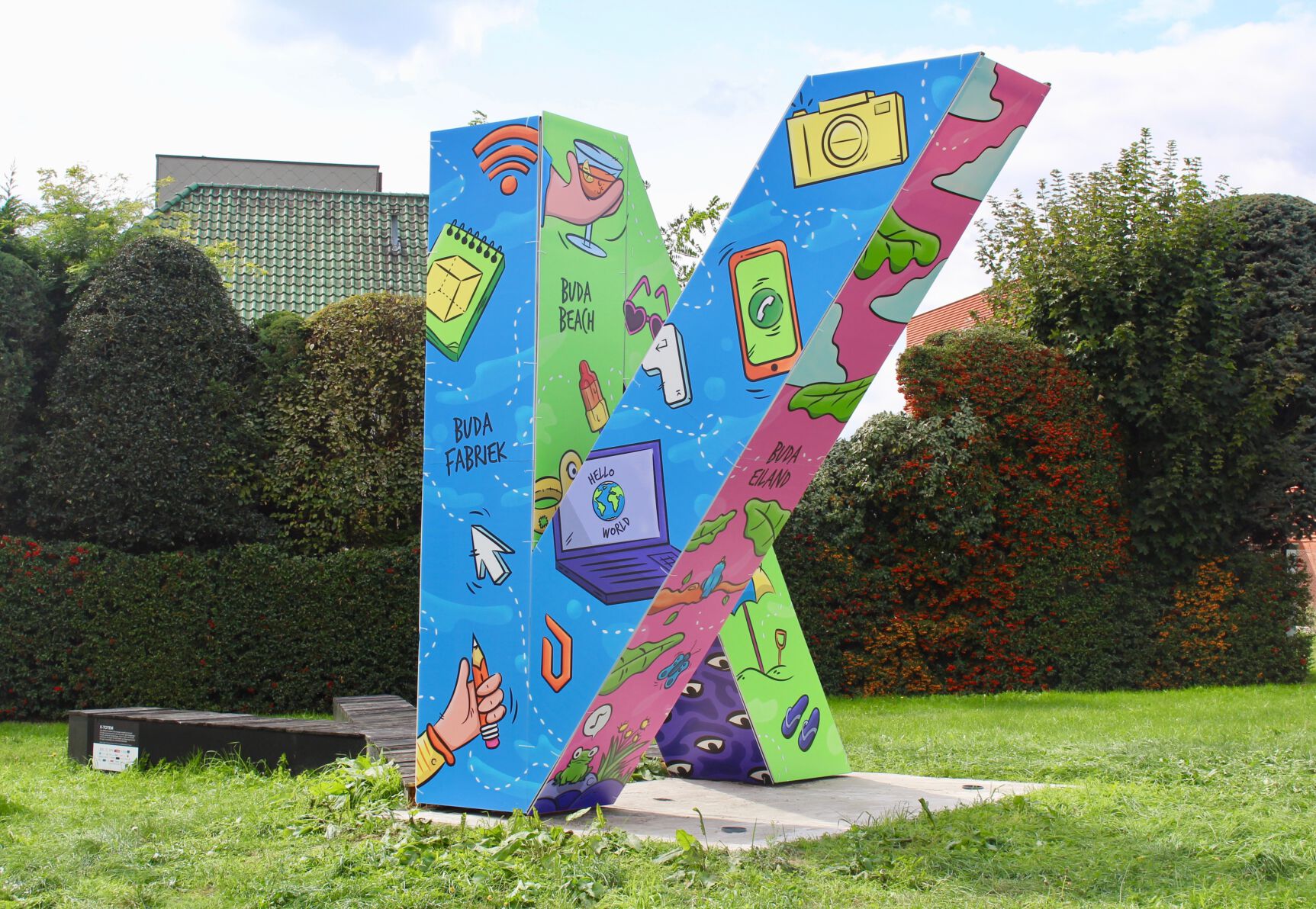 Nieuw K-TOTEM ontwerp door Lisa Lapon
Een nieuw ontwerp voor de K-TOTEM door Devine studente Lisa Lapon

Vorig jaar werd regio Kortrijk opgenomen in het UNESCO Creative Cities Network als City Of Design. Om deze erkenning extra in de verf te zetten, geeft Designregio Kortrijk ruimte aan creatievelingen. De K-TOTEM werd ontwikkeld binnen het project Kortrijk Creëert en is dé toonplek voor grafisch talent uit de streek. De 3,5m hoge sculptuur aan de Kluifrotonde bij Kortrijk Weide krijgt 3-maandelijks een wisselende bekleding door een grafisch ontwerper of illustrator. Het ontwerp komt deze keer uit dé opleiding voor grafisch talent, Digital Design & Development van Howest. Devine lanceerde een wedstrijd onder zijn studenten. Tweedejaars studente Lisa Lapon overtuigde met haar speels en opvallend ontwerp.
"Een Devine student werkt op het online kruispunt van design en development. Je digitaal ontwerp tot leven zien komen op zo'n heuse sculptuur is voor de studenten een interessante uitdaging." Jynse Cremers, Opleidingscoördinator Devine

De interesse van de studente-ontwerpster gaat vooral uit naar illustreren. Op haar instagram pagina @lisa.lapon verzamelt ze haar werk. Voor de K-TOTEM koos ze ervoor om het Buda-eiland in de spotlight te plaatsen. De lessen Devine gaan door in de Budafabriek, dus het Buda-eiland met de Budafabriek, Budakeuken, Buda Beach, Budascoop,… is voor haar gekend terrein. Elke plaats heeft ze geïllustreerd aan de hand van een beeld die een link heeft met de plek. Ze wilde de sculptuur laten poppen en koos dus voor kleuren die opvallen in de omgeving van de Kluifrotonde. Een geslaagde zet!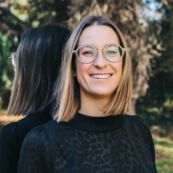 More info? Contact
Lisa Declercq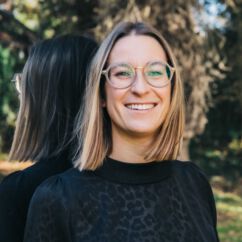 Lisa Declercq
Lisa is responsible for the offline and online visibility and communication of Designregio Kortrijk. She is always looking for the next big thing in young design talent and builds up the creative community of the organisation.