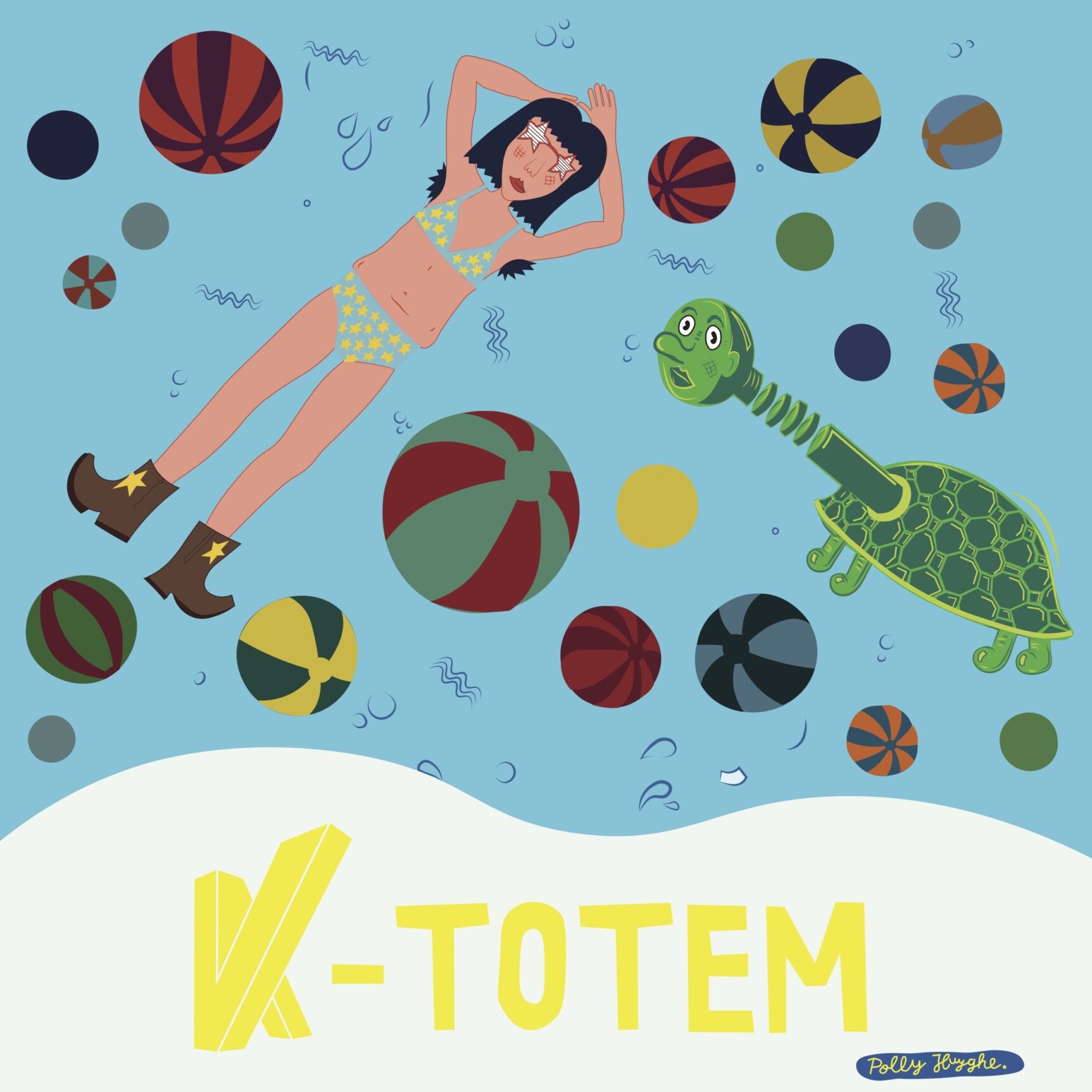 New K-TOTEM design by Polly Huyghe
We seize the start of Sinksen for a new, summery and festive design for the K-TOTEM! This time from designer, illustrator and ceramist Polly Huyghe. Her colourful design makes you long for summer. Polly Huyghe grew up in an artistic context and soon found a creative outlet in music and ceramics. She is currently studying Industrial Design at UGent Campus Kortrijk. Her illustrations and ceramic objects, whether beach balls or trumpets, take you into her playful, imaginary world.
Tell us a bit more about your design
Party, summer, sun, music! Trumpet blows Kortrijk into summer with a serving of beach balls. It reflects the city's greenery and there is also a link to Kaunas in Lithuania, which, like Kortrijk, celebrates with its inhabitants at the end of May. In Kaunas, they set up a long table in the streets, where everyone comes to dine together. That scene is also reflected in my design. The aim of this K-TOTEM is to put a smile behind your ears. The design leads a life of its own and I would want to keep looking at it.
Where do you get inspiration for your designs?
Any little event, colour or phrase from my surroundings can be inspiration. Once I start drawing or claying, the rest comes naturally. From one line flows another and before you know it, you have designed a whole K-TOTEM. It's all natural and logical in my head to the surprise of others. I understand that people might find it absurd to have a turtle slurping from a cocktail glass on a cake, but that is exactly what makes it all very interesting.
Which illustrators or creatives do you look up to?
What do you think is the most beautiful spot in Kortrijk?
There are many great spots in Kortrijk. To stay in theme of this summer totem, I will say buda beach, the ideal place to spend time with friends during the summer. If the weather does get a little cooler, you can quickly head to budascoop or Texture.
Where do you see yourself in five years?
In my ideal scenario, I see myself as a full-time artist within five years. Living off what you love to do is so important. Maybe designing this K-TOTEM is already one step closer to this dream.