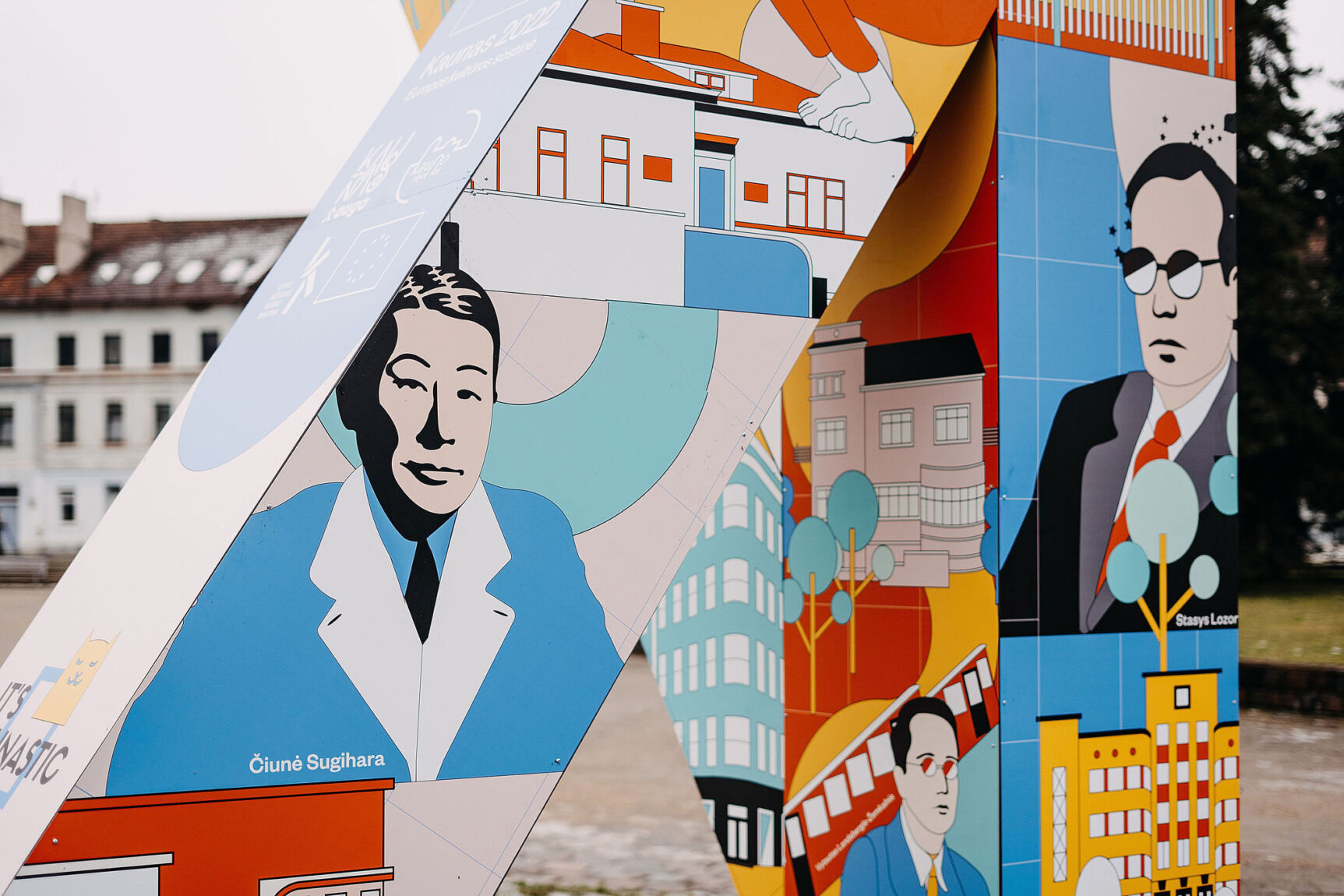 K-TOTEM in Kaunas
Last year, with the support of the Flemish government, we set up a partnership with fellow UNESCO Creative City of Design Kaunas in Lithuania. In 2022, they will be European Capital of Culture.
One of the projects we are rolling out there is the K-TOTEM. In Kortrijk you can see it at the station, and from now on also in Kaunas!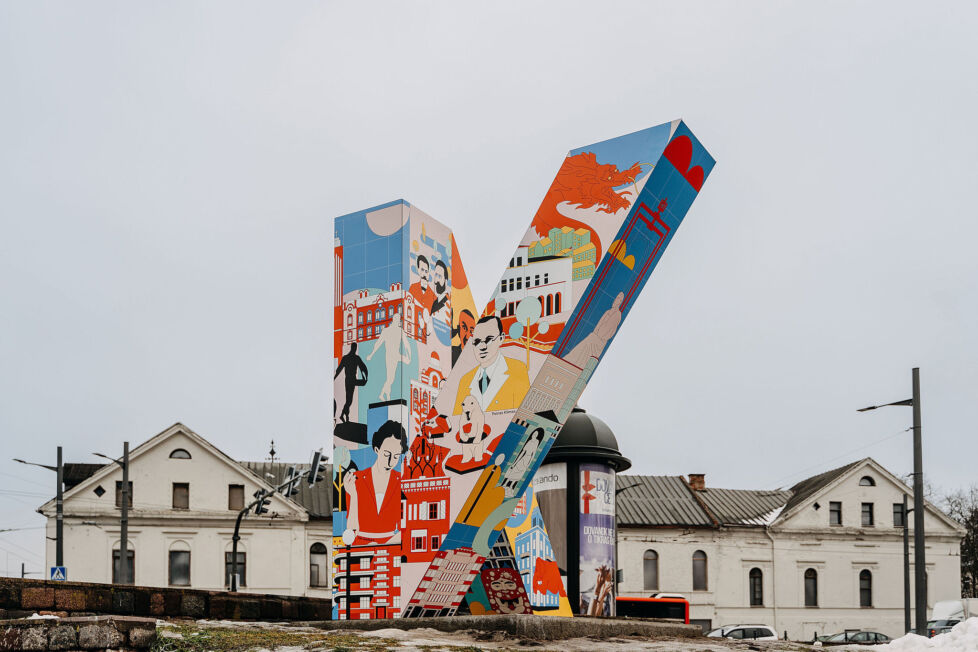 Last year we announced that Kortrijk and Kaunas would be partners in creativity. Kortrijk received €100,000 from the Flemish government for cooperation with the Lithuanian city of Kaunas in the run-up to Kaunas European Capital of Culture 2022. In doing so, we once again demonstrated that Kortrijk wants to win this title itself by 2030.

The first project to be launched was the successful 5X5® innovation project. Since the beginning of this year, Designregio Kortrijk has been training a team from Kaunas so that they too can guide companies and designers within the 5X5® trajectory. The results of the project in Kaunas and those of the Flemish companies will be shown in an exhibition as part of Kaunas European Cultural Capital 2022.

The second project is the K-TOTEM. A 3.5-metre high sculpture at Kortrijk station that showcases the region's graphic talent. 15 companies, design bureaus and educational institutes created the K-TOTEM together in order to show off Kortrijk even better as a creative city. Every quarter, the K-TOTEM gets a new cover designed by a regional graphic designer or illustrator. Design region Kortrijk is now exporting a second totem to Kaunas. From now on, the K-TOTEM will give visibility in the public space there to their local designers and the programme of the European Cultural Capital. An exchange of illustrators is also planned for 2022. Stay tuned!
A gift from Flanders to Kaunas, European Capital of Culture 2022
K-TOTEM is a symbol of collaboration and friendship between Kaunas and Kortrijk, two UNESCO Creative Cities of Design.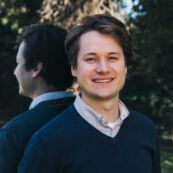 More info? Contact
Stan Dewaele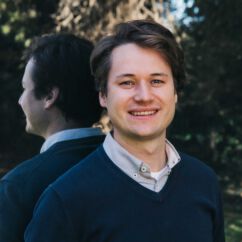 Stan Dewaele
Stan is the link between the industry and the designers. Under his coordination, the innovation processes with companies and designers take shape. As coordinator of the open makerspace BUDA::lab, he keeps his finger on the pulse of the makerspace world.