Kandu Cooking presents a new way of outdoor cooking at the KIOSK
At KIOSK this month, the brand new brand Kandu Cooking will be previewed in world firsts. The Kortrijk-based company wants to completely change the experience of outdoor cooking and is launching the vertical cooking experience. A way of cooking where you no longer cook only one part of your food at a time, but where you cook food left, right, top, bottom and - uniquely - in the middle at the same time. Goodbye traditional barbecue, welcome to the era of vertical cooking!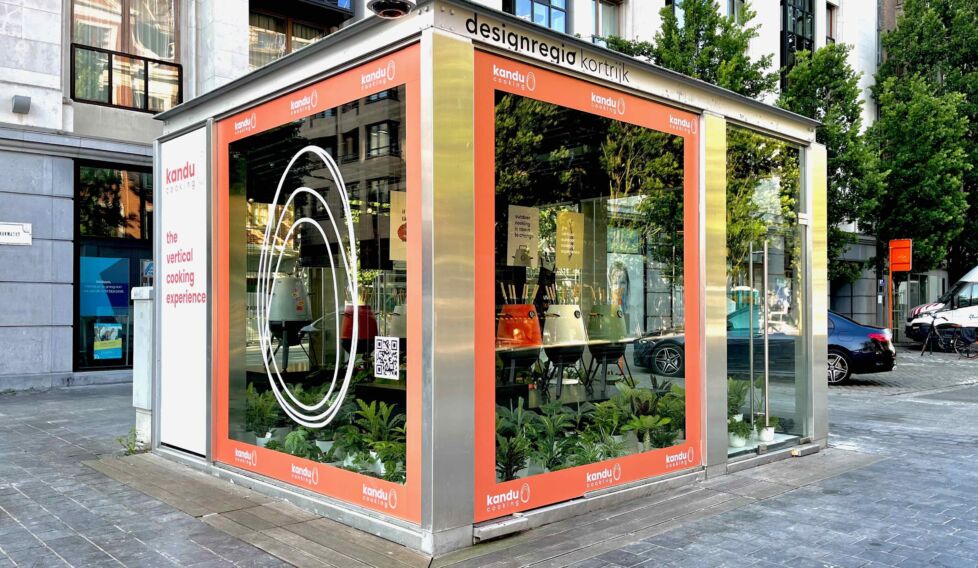 Traditional barbecues work on the principle of 'horizontal cooking'. Food is placed on a grid and placed over a fire. This largely means that only one side of the food is exposed to the heat at a time, which means longer cooking times and loss of moisture, nutrients and flavour. Kandu works differently and now brings an entirely new cooking experience. It is a charcoal oven used for vertical cooking. This allows vegetables/fish/meat to cook evenly and eliminates the risk of burning.
How does it work? The unique shape creates a heat vortex throughout the oven. The food is inserted vertically in the shape of skewers. You will receive 8 skewers with your Kandu appliance. The heat quickly sears your food from all sides and cooks it in no time. This means more succulent meat, crunchy vegetables and juicy fish. And this with just 2kg of charcoal! Kandu is designed to be easy to use. For you, your family and your friends. Because a Kandu is something you do together. Do you still want to barbecue something the traditional way? No worries, the Kandu also comes with a grill.
For the brand launch at the KIOSK, Kandu was matched with graphic designer and creative director Davy Denduyver from Bruges. He developed the presentation for the KIOSK and wrapped one of the Kandus according to his typical urban style. His work often features influences from music and streetwear.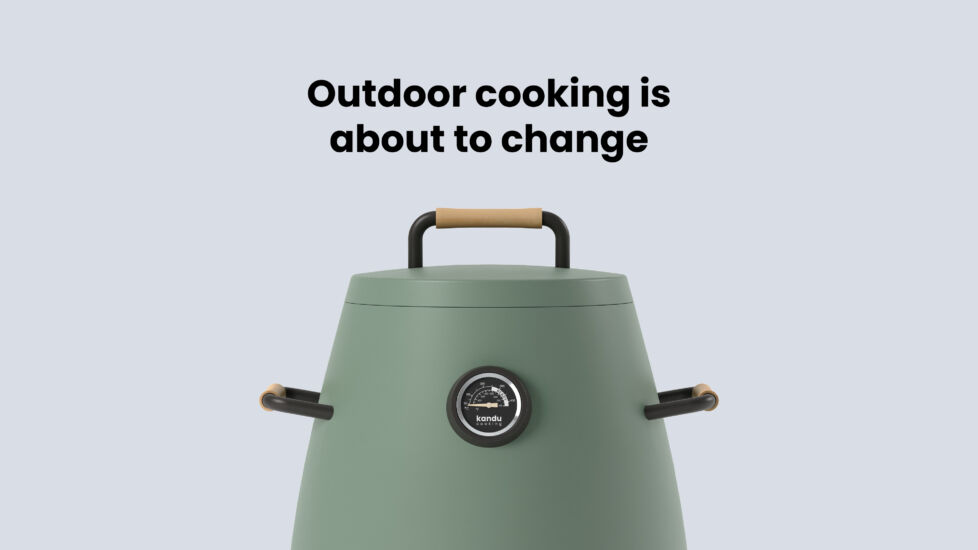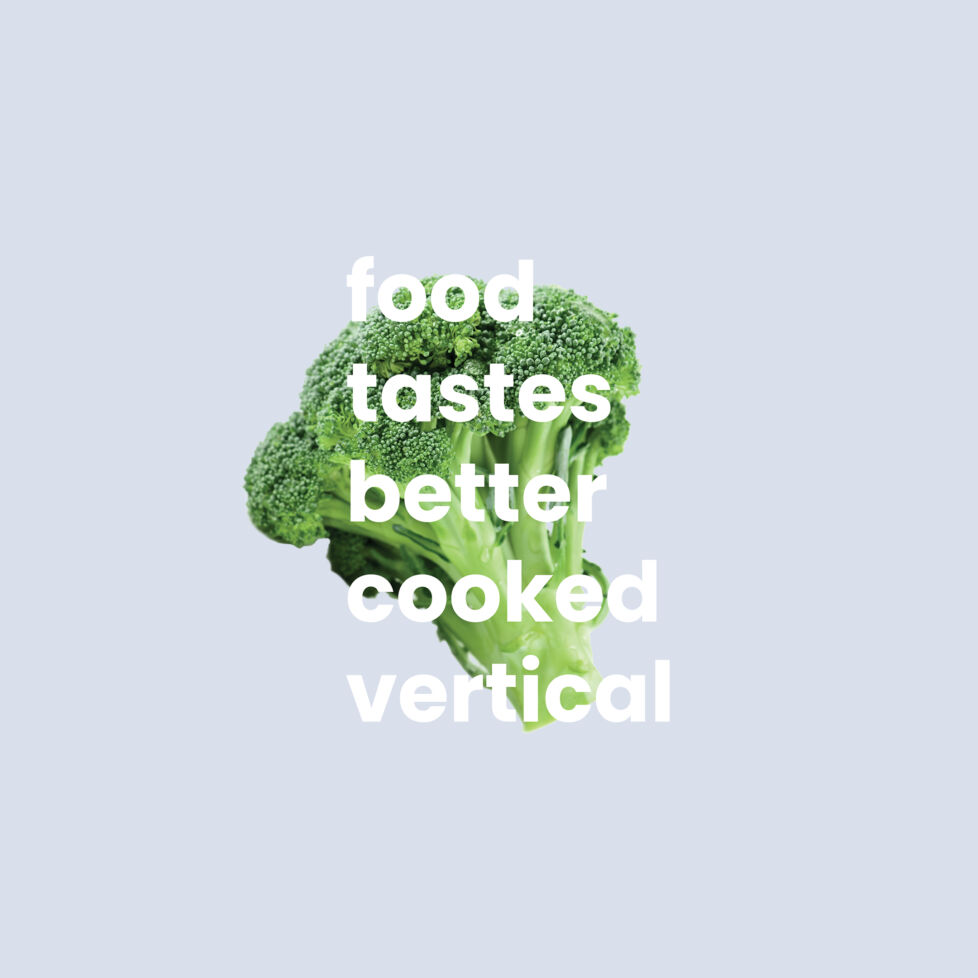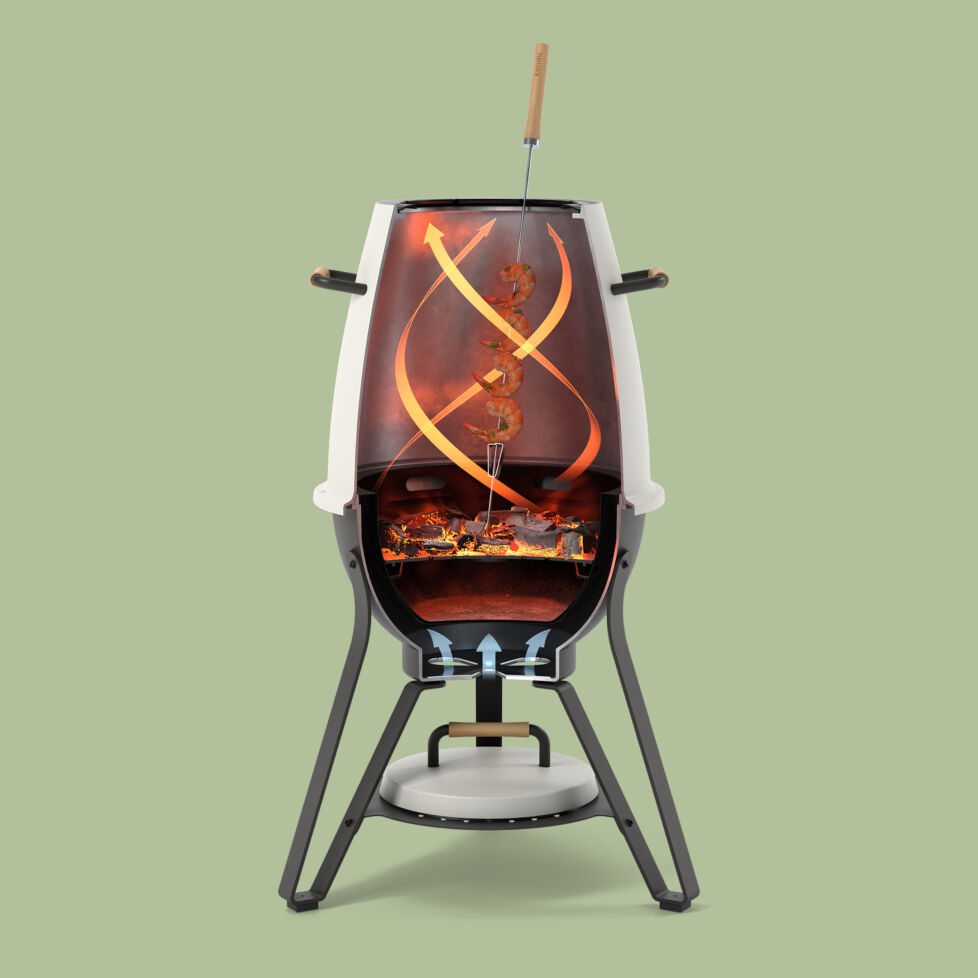 The presentation at KIOSK is a first teaser of Kandu. The effective product launch is scheduled for early September as an indian summer launch. Want to be the first to get your hands on a Kandu? Scan the qr code on the KIOSK and get on the waiting list! Early birds will also receive an extra welcome pack with their Kandu in September.

For more info, contact info@kandu.cooking

In the KIOSK, an innovative presentation of the products/services of a regional company in collaboration with a designer is set up every month. The matching between company and designer is done by Designregio Kortrijk.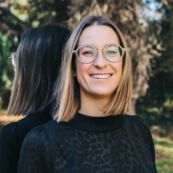 More info? Contact
Lisa Declercq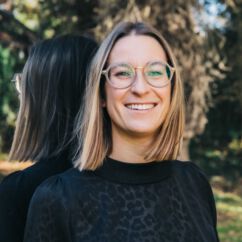 Lisa Declercq
Lisa is responsible for the offline and online visibility and communication of Designregio Kortrijk. She is always looking for the next big thing in young design talent and builds up the creative community of the organisation.