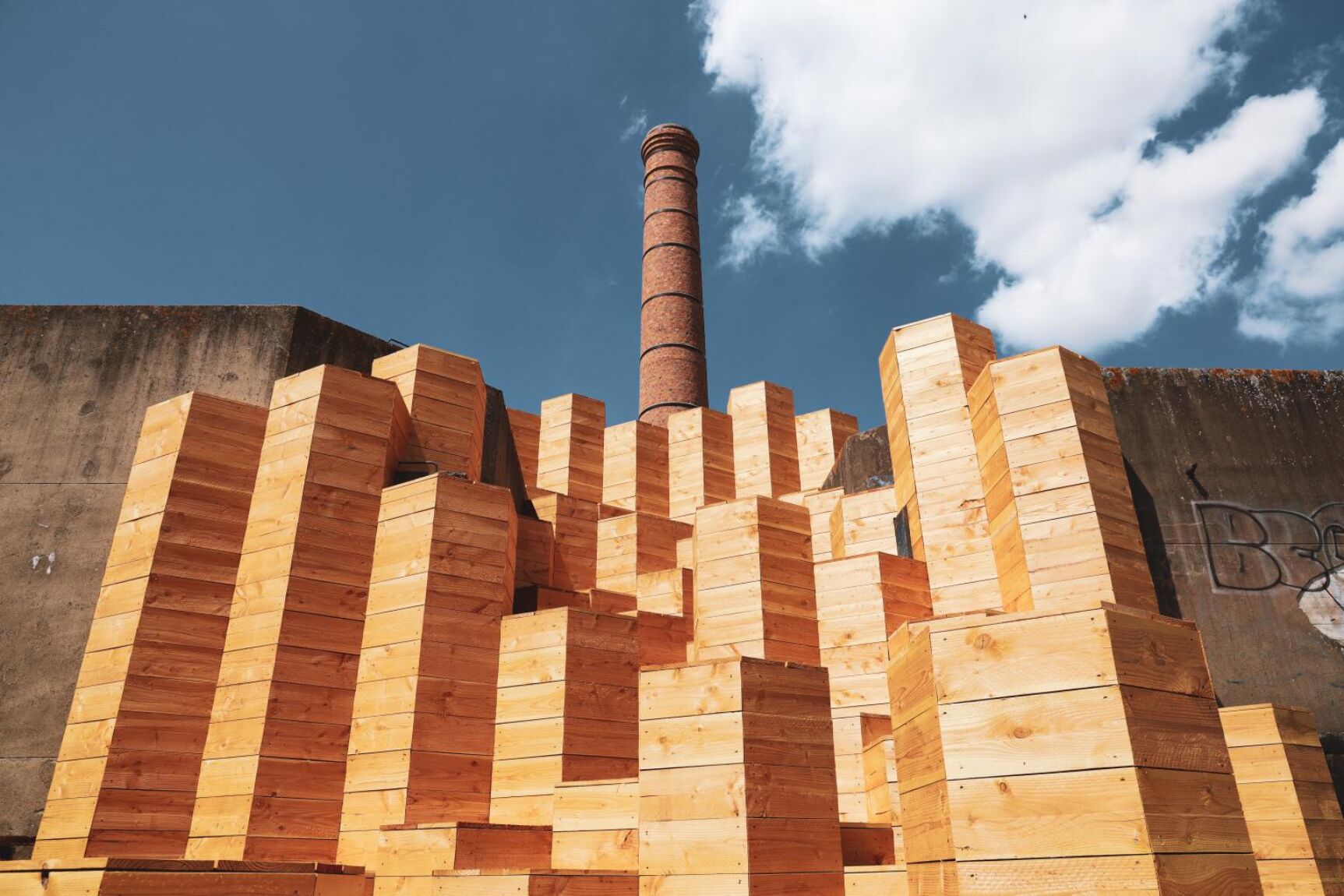 International arts event Contrei Live
A rippling arts trail on and along the water in thirteen cities and municipalities in South-West Flanders
DESIGN IN TOWN aims to strengthen the urban environment through design methods. Brand new concepts for public space are developed in a participatory way. We do this simultaneously in the four cross-border regions of Kortrijk, Mons, Tournai and Lille. Within the framework of DESIGN IN TOWN, Intercommunale Leiedal is launching 'Contrei live', an art trail on and along the water.
A rippling art trail on and along the water in thirteen cities and municipalities in South-West Flanders. Sixteen artists and designers from Belgium and abroad invite the public to explore the region, to reflect on and about water and to enter into a dialogue about its importance. Because water is increasingly becoming a precious commodity.
In 2019, an open call was launched to artists and designers in which Leiedal suggested a number of striking places with a clear link to water. Partly thanks to the UNESCO Creative Cities Network of which the City of Kortrijk and the region have been part since 2017, Leiedal received no fewer than 211 entries from more than 35 countries worldwide. The result is that there will be at least one work of art in each of the 13 municipalities in Leiedal's catchment area. The total of sixteen artistic interventions form an interesting mix of land art, landscape architecture, sound art and kinetic installations.
Leiedal can count on the support of various complementary partners for the organisation and realisation of the arts course. A number of interventions are co-financed by Europe through the Interreg project DESIGN'IN. In this way, Leiedal can join in with our efforts to draw attention to creativity and international appeal.
The art event Contrei Live can be visited free of charge from 9 July to 26 October 2020. You can find more information about Contrei Live via this
link
. Here is a foretaste.