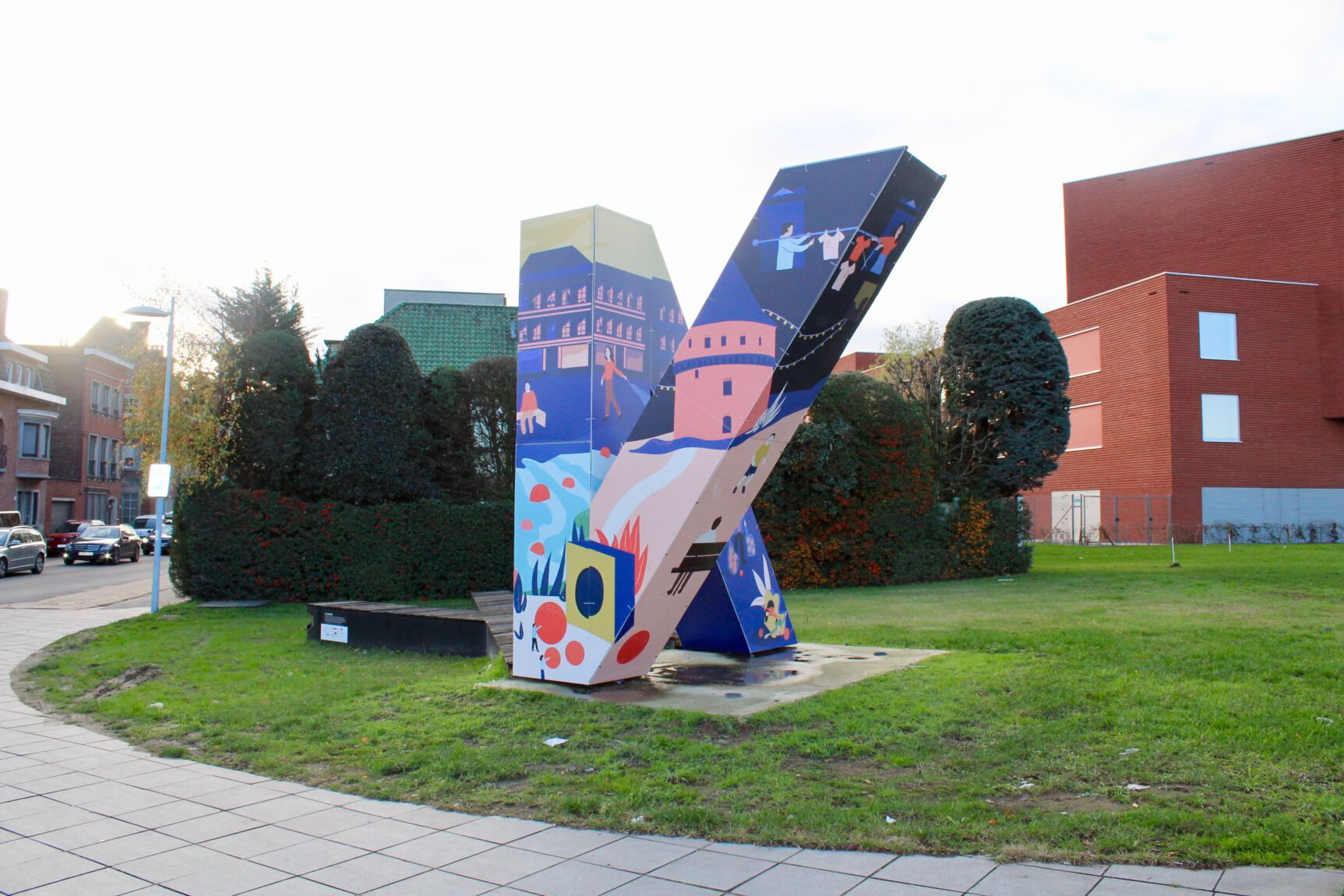 Flore Deman palmt de K-TOTEM in
Vorig jaar werd regio Kortrijk opgenomen in het UNESCO Creative Cities Network als City Of Design. Om deze erkenning extra in de verf te zetten, geeft Designregio Kortrijk ruimte aan creatievelingen. De K-TOTEM werd ontwikkeld binnen het project Kortrijk Creëert door Dries Desseyn, ontwerper bij Studio Oranje en kinderboekenuitgeverij D e E e n h o o r n uit Wielsbeke. Het is dé toonplek voor grafisch talent uit de streek. De 3,5m hoge sculptuur aan de Kluifrotonde bij Kortrijk Weide krijgt 3-maandelijks een wisselende bekleding door een grafisch ontwerper of illustrator, om regionaal talent op die manier in de kijker te zetten.
Het ontwerp werd deze keer gemaakt door illustratrice Flore Deman afkomstig uit Waregem. Haar illustraties bevatten dagdagelijkse situaties en mensen. Dromerig, jong en sensueel gecombineerd met fijne tekeningen in zachte kleuren. Kortom gevat: Flore's werk is een poëtische interpretatie van de wereld rondom ons. Flore werkte reeds voor De Morgen, Watou Festival, Charlie Magazine, Nest magazine, Stad Oostende, Ghent Jazz, Danspunt, Stad Kortrijk, Fille folle en meer.

Voor de K-TOTEM maakte Flore een ontwerp met subtiele verwijzingen naar Kortrijk, je ontdekt oa de Broeltorens en de Leie. Typische speelse stadselementen vergroot ze uit en plaats ze in een andere context. Zo ontdek je bij elke op- en afrit op de Kluifrotonde een nieuw element op de sculptuur. De winterse tijden vertaalt ze door gebruik van donkere, warme kleuren.

Interesse om jouw grafisch ontwerp of illustraties in de spotlight te plaatsen op de K-TOTEM? Neem contact op met Lisa Declercq, lisa@designregio-kortrijk.be 056/51.91.83

Flore Deman
sayhi@floredeman.com
www.floredeman.com
www.facebook.com/floredemanillustration
www.instagram.com/floredeman_illustration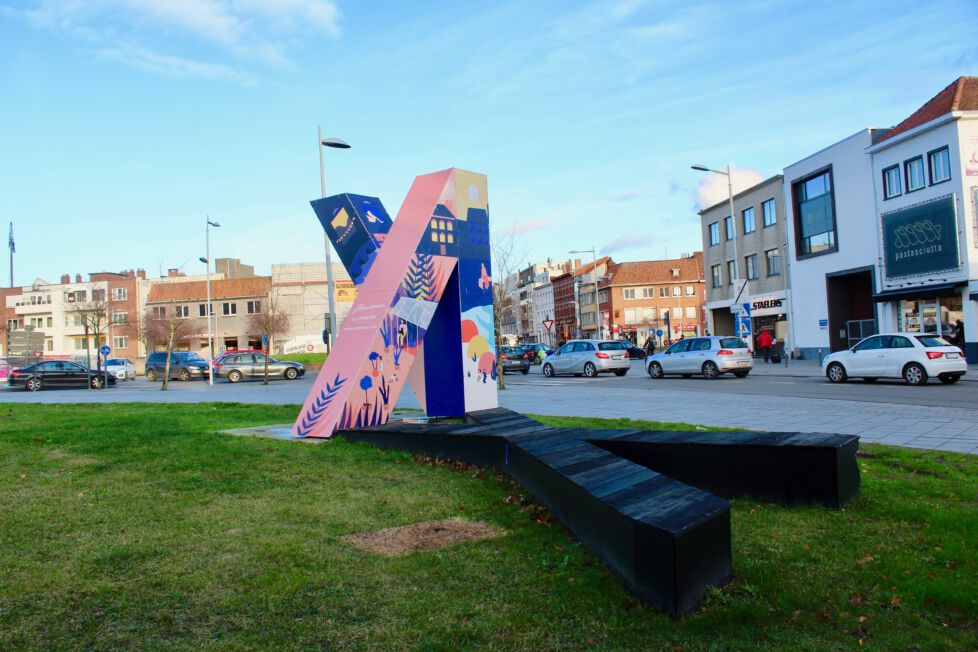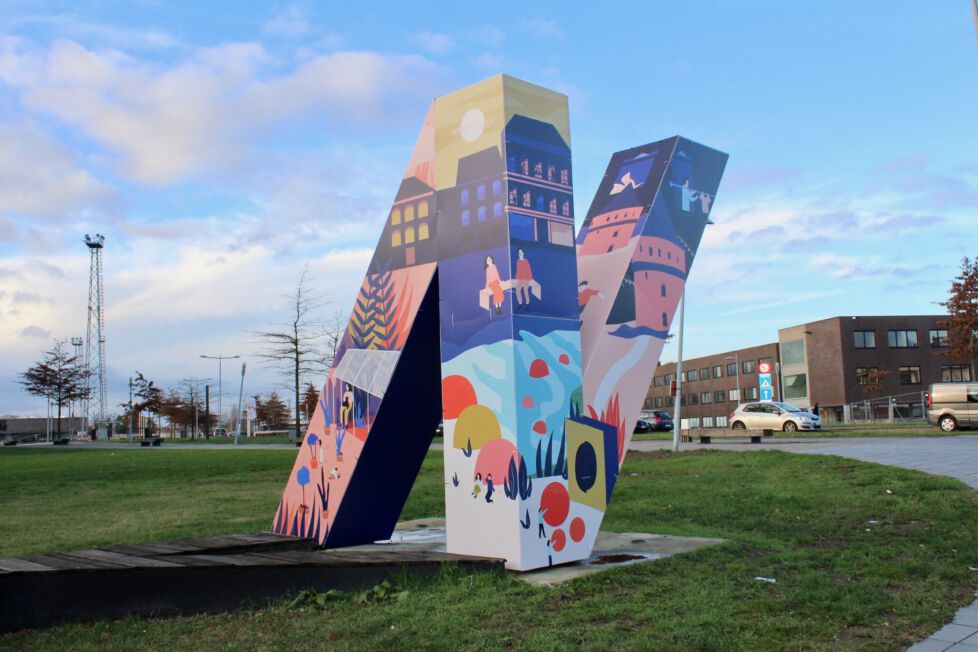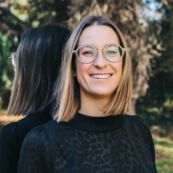 More info? Contact
Lisa Declercq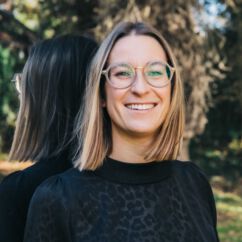 Lisa Declercq
Lisa is responsible for the offline and online visibility and communication of Designregio Kortrijk. She is always looking for the next big thing in young design talent and builds up the creative community of the organisation.