Design Nation
Design professionals can visit Kortrijk Xpo again next autumn to discover the latest trends and innovations at Design Nation. A brand new trade fair with a premium range of design furniture, lighting, interior textiles and decorative objects.
Design Nation will take place over two days, on 19 and 20 October, at Kortrijk Xpo. It will be the new hotspot for design, open only to professionals from different sectors, such as furnishers of high-end hotels & restaurants, office design, project development, the medical and public sector to interior architects and retailers of design objects and furniture pieces. After the era of the renowned Interieur fair, a vacuum was created in the Belgian design landscape. The idea grew within the Kortrijk Xpo team to develop a new trade fair concept: just as ambitious and qualitative as Interieur, but adapted to the current needs of the sector. A thorough survey showed that many manufacturers - from Belgium and abroad - clearly feel the need for a high-quality platform to present their design innovations.
The world is changing rapidly. It used to be enough, for example, to furnish an office with purely functional elements, but those days are over. Today's working environment should radiate warmth, with cosy seating areas and flexible arrangements. The same applies, for example, to residential care and medical centres that strive for furnishings that combine functionality, aesthetics and homeliness.
Hannelore Caenepeel, exhibition manager
As far as exhibitors are concerned, the bar has been set high. Design Nation aims at national and international premium brands that can surprise and inspire discerning visitors with innovative products, both technological and creative. The main part of the offer consists of furniture, both indoor and outdoor, as well as kitchen and bathroom furnishings, interior textiles, lighting and decorative objects.

Innovation is the determinator at Design Nation! A jury of design professionals will judge the innovative character and creative level of the collections and objects on display. The particularly unique 'plug-and-play' formula is not only hugely appealing, it allows all the objects on show at Design Nation to be shown to their best advantage . Hannelore Caenepeel "We want to unburden our exhibitors so they don't have to invest in an expensive stand. Our unique scenography, where stands are separated by semi-transparent curtains, triggers people to take a look at the stands There is a choice between stands of 24, 40 or 80m2 . Trend watchers from different sectors and countries will give lectures on the trend stage. Among others, the winner of the "Designer of the Year" competition organised by Knack Weekend will speak during a trend session, as will Christine Boland, in collaboration with Trendvision. Hilde Francq of FRANCQ COLORS will in turn guide us through the latest interior design trends for 2024.
Contact details:

Sigrid Du Chau
Project Assistant
+32 56 24 11 06 sigridduchau@design-nation.eu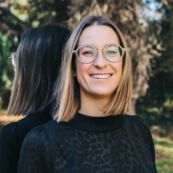 More info? Contact
Lisa Declercq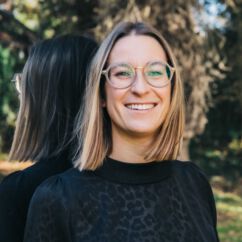 Lisa Declercq
Lisa is responsible for the offline and online visibility and communication of Designregio Kortrijk. She is always looking for the next big thing in young design talent and builds up the creative community of the organisation.