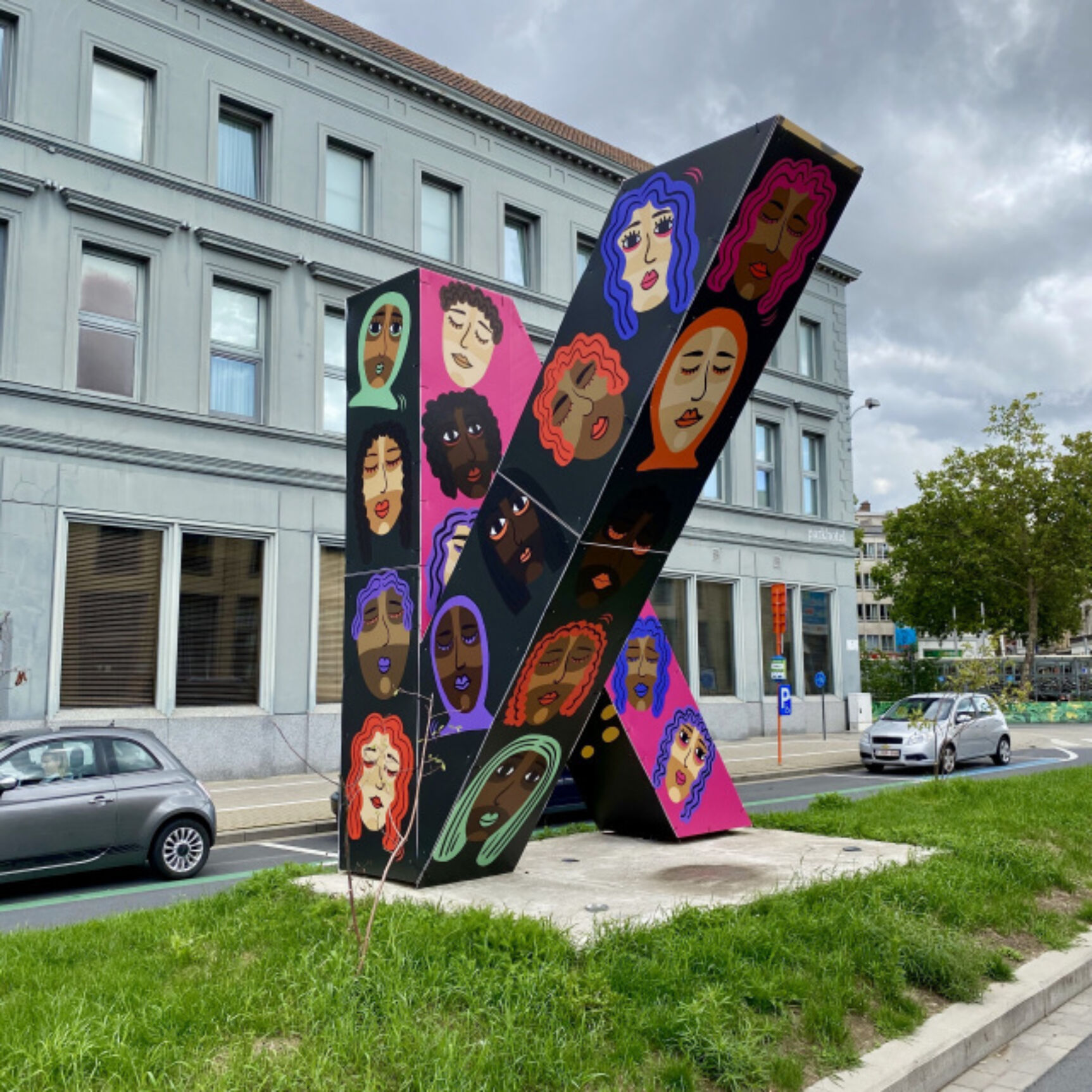 The K-TOTEM embraces everyone
The coarse Digital Design and Development (Devine) at Howest Kortrijk launched a call among their students to develop a design for the K-TOTEM before the holidays. Student Milan Vanalderwerelt won with her design 'Embrace diversity'. Since this week, you can admire the design at the station in Kortrijk.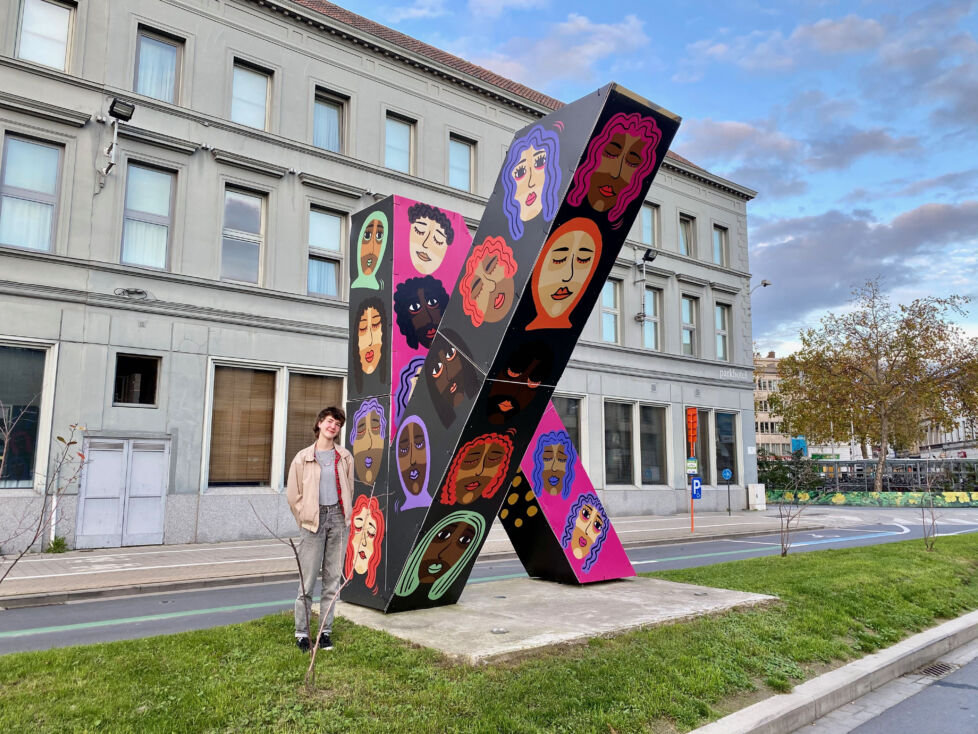 Volg Milan via BEHANCE en INSTAGRAM.

Omschrijf je K-TOTEM ontwerp
"Als ik aan Kortrijk denk, denk ik aan de mooie diversiteit en de solidariteit tussen de mensen. Aangezien dit thema momenteel erg actueel is en het altijd belangrijk moet zijn om elkaar te ondersteunen, wilde ik mijn ontwerp wijden aan het omarmen van diversiteit. Je ziet op de K-TOTEM portretten van meisjes in alle huidskleuren, ondersteund door felle, speelse kleuren. Het ontwerp is speels en simpel, en moet vooral door zijn eenvoud de boodschap duidelijk overbrengen aan passanten."

Waar haal je inspiratie?
"Bij illustraties haal ik mijn inspiratie uit mijn omgeving, de huidige actualiteit, of absurde banale omstandigheden. Bij de K-TOTEM zag ik een kans om iets te delen. En dit voor een groot en breed publiek daarom wilde ik van de gelegenheid gebruik maken om in te spelen op de actualiteit en een positieve en maatschappelijke boodschap te delen."

Op welke opdracht ben je meest trots?
"Zelf maak ik al enkele jaren illustraties maar ik heb nog nooit zo een groot project gemaakt. Hier ben ik dan ook het meeste trots op tot nu toe. Met mijn ontwerp wil ik mensen doen nadenken en laten stil staan bij hun acties."

Naar welke illustratoren/ontwerpers kijk je meest op?
"Ik ben momenteel fan van kleine illustraties. De personen die ik nu volg op Instagram zijn bijvoorbeeld: Justin Baehr en Hannah Eddy (VS). Ik volg niet heel veel illustratoren, maar eerder bepaalde stijlen, dit kan ook in muziek of beeld zijn. Ik vind het boeiend om te kijken hoe zij dit uitwerken en hun mening of de morele waarden uiten."

Wat is volgens jou het mooiste plekje in Kortrijk?
"Het mooiste plekje in Kortrijk is voor mij aan het water. Over de jaren heb ik er al toffe herinneringen gemaakt of leuke activiteiten gedaan zoals de kajakrace, zomerbars of nu in tijden van corona de openlucht film."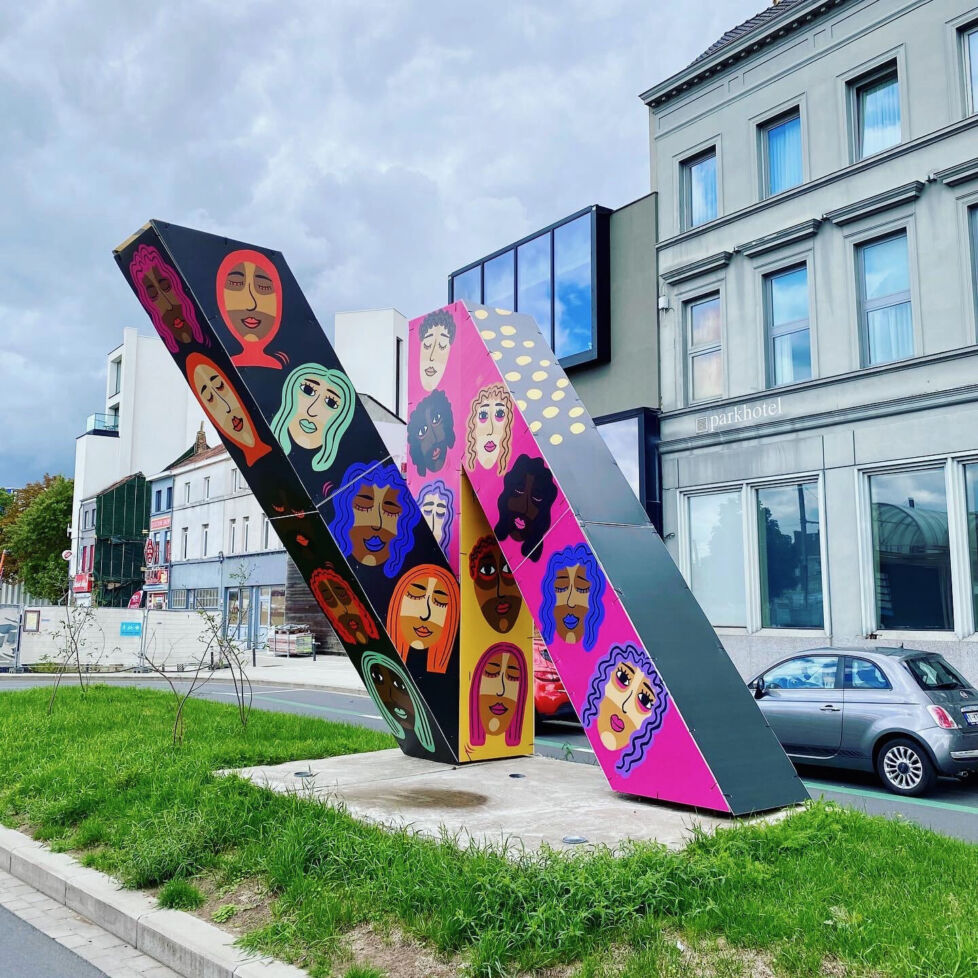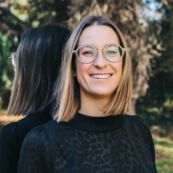 More info? Contact
Lisa Declercq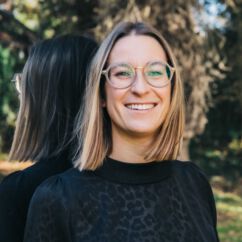 Lisa Declercq
Lisa is responsible for the offline and online visibility and communication of Designregio Kortrijk. She is always looking for the next big thing in young design talent and builds up the creative community of the organisation.