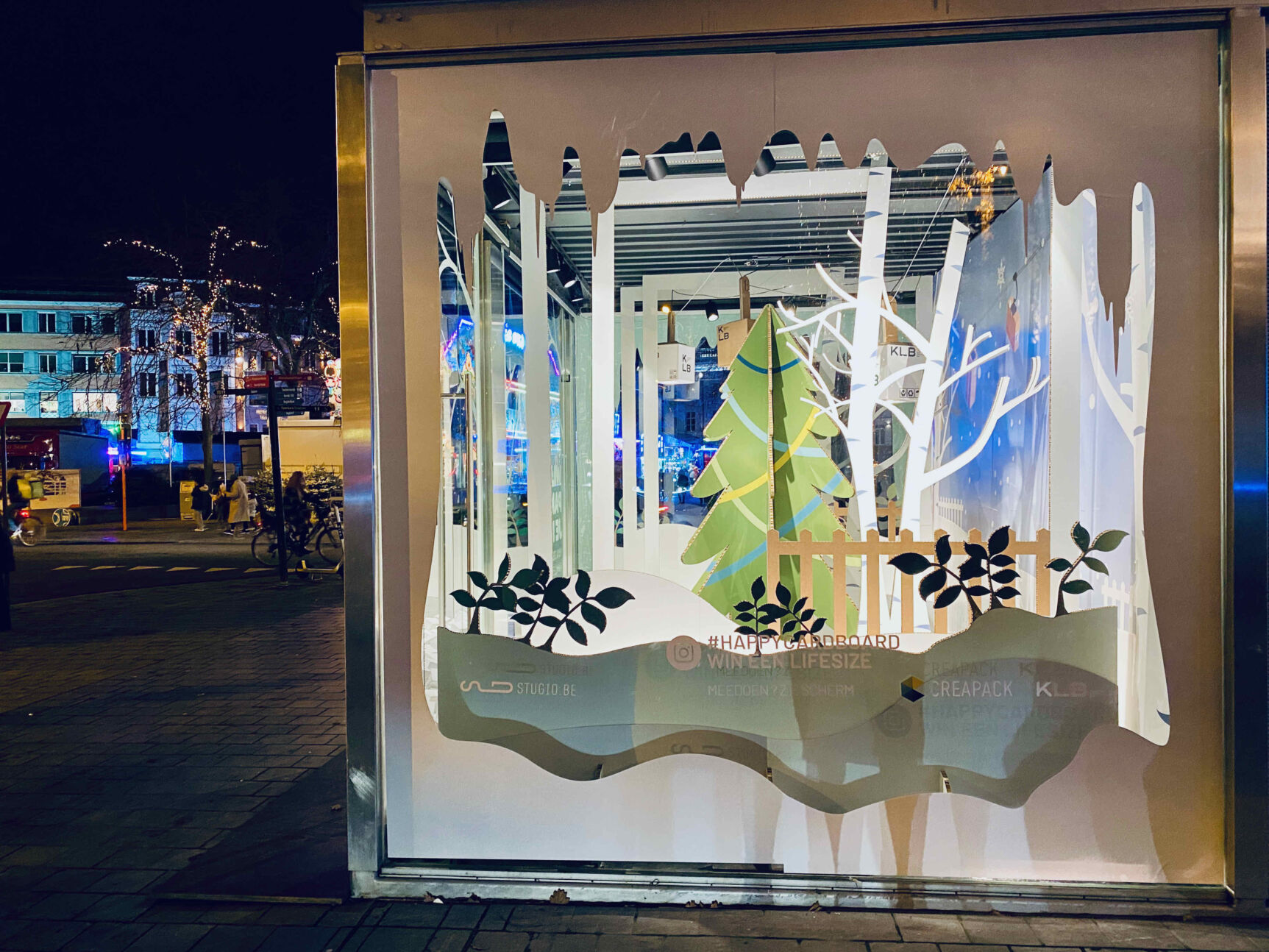 Creapack and KLB will wrap you up this winter!
Creapack offers creative displays and solutions in cardboard.
KLB makes cardboard boxes for sustainable and safe transport.
Display and packaging producer Creapack and KLB from Wielsbeke have been presenting their products and services during the winter period in the KIOSK for a number of years now. For this edition, they were paired with the scenographer and interior designer Giovanni Maes from Stugio. They developed a 'layered' winter window display from cardboard that fits in with the many winter scenes you can discover in the centre of Kortrijk in December.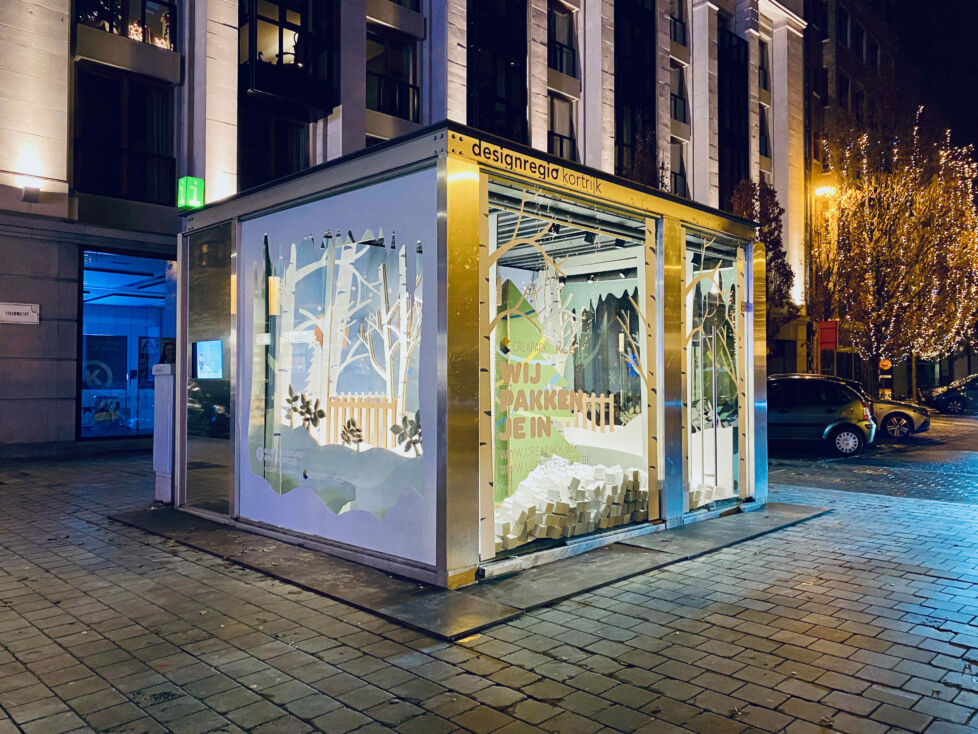 Creapack makes striking displays, luxury packaging and promo material from cardboard. It is a sister company of Kartonnage Lefevere-Beel (KLB), a producer of industrial cardboard packaging. Creapack helps its customers - mainly Fast Moving Consumer Goods companies - to design and produce original and glitzy displays, packaging and promo material. KLB offers cardboard boxes to give products the best protection.
The company is strongly committed to sustainability. The cardboard can be offered FSC® certified, coming from wood from a sustainably managed forest. After use or promotion, the cardboard is 100% recyclable.
If you would like to use the services of Creapack for your brand, product or window, do not hesitate to contact them. If you need transport boxes to get your products safely to their destination, KLB is the place to be.
Win a LIFESIZE display!
Can you guess how many boxes are in the KIOSK? Take an original picture of the KIOSK, post it on instagram(stories) with the hashtag #happycardboard and follow & tag @creapack_nv and @klb_kartonnage.lefevere.beel stating the number of boxes and get a chance to win a 'LIFESIZE' display with the picture of your choice!
In the Kiosk in the centre of Kortrijk, an innovative presentation is set up every month by a regional company in collaboration with a designer.
Creapack
+32 (0)56 60 91 09
info@creapack.be
www.creapack.be
KLB (Kartonnage Lefevere-Beel)
+32 (0)56 60 11 55
info@lefeverebeel.be
www.lefeverebeel.be
Stugio - Giovanni Maes
+32 499 33 19 18
hallo@stugio.be
www.stugio.be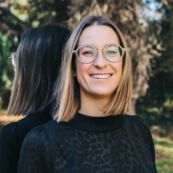 More info? Contact
Lisa Declercq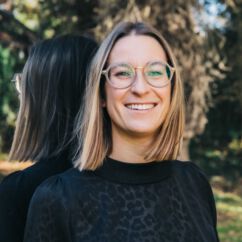 Lisa Declercq
Lisa is responsible for the offline and online visibility and communication of Designregio Kortrijk. She is always looking for the next big thing in young design talent and builds up the creative community of the organisation.