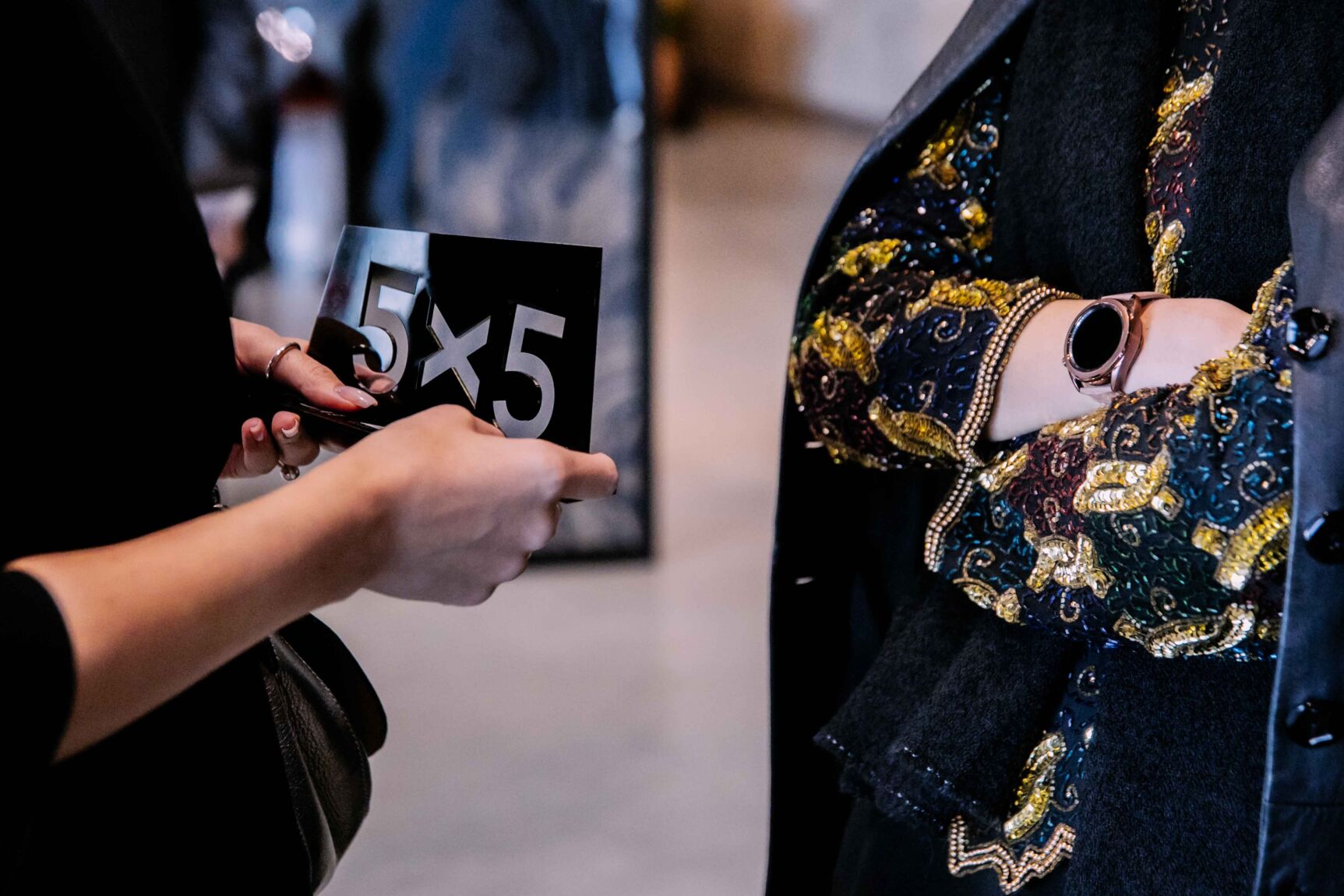 5X5® Kaunas results
Last year, 5 5X5® innovation projects were launched in Kaunas, Lithuania. A Lithuanian company was paired with a designer to launch a new product together - in one year. 2 of these companies were matched with Flemish designers. Discover all the results below!

The result of these collaborations was presented in October 2022 in Kaunas in the expo Stories Of Product Innovation: from Kortrijk to Kaunas.
Bart Van houcke of Studio Achoo designed a collection of outdoor furniture for IDDO Furniture: LEAF.

"Inspired by the perfection of nature forms, commonality and distinctiveness of the Sun and the Moon, harmony, and change - it is a merger and a play of two countries, two cultures.

Objects complement each other and create different compositions in different combinations. They fulfil both small balcony furnishing and space of home terraces."

A collection of outdoor furniture inspired by the similarities and differences between the forms of nature - the sun and the moon, permanence and perpetual motion. It is a fusion and play between two countries, two cultures. By complementing each other, the furniture creates different combinations and compositions. Designed for balcony and terrace spaces.

The collection is made of stainless steel, which plays its part and perfectly embodies the flat, curved, round or angular shapes of the LEAF collection.
Company: IDDO slow living
The IDDO slow living brand aims to promote local crafts, traditions and cultural identity and bring them into today's modern life. They make furniture and home accessories from natural materials that reflect ancient traditions and contemporary lifestyles. A family business run by founder and creative director Ieva Dorelaitienė and her husband Darius Dorelaitis, who is responsible for the production processes.

From the beginning, we created the product collections ourselves, but now we are happy and proud to collaborate with international, innovative designers and present their products or product families. The space in which we live or spend our time is very important for our emotional harmony. The core of IDDO's philosophy is about daily rituals, authentic relationships and interconnectedness. We admire essentialism as a way of life and the philosophy of everyday living - fewer things, but things that bring joy every day and are essential elements of a more enjoyable and conscious life.

Designers
Bart Van Houcke is a product designer from Belgium. I studied and trained in product design, worked for a while in multinational Belgian companies and in 2014 founded my own design studio, Achoo studio, and now work independently for several companies that accept my experience as a product designer.

Rūta Lendraitytė Utalla
I am a Lithuanian designer working in interior, fashion and product design, I graduated from Vilnius Academy of Arts with a Masters in Design. In the design world, I have created several original collections and contributed to many creative projects. Currently, I am the designer of the brand IDDO. After winning the fashion event "Mados injekcija", I joined the Lithuanian community of professional designers, and I am also a member of the European design community ADC*E.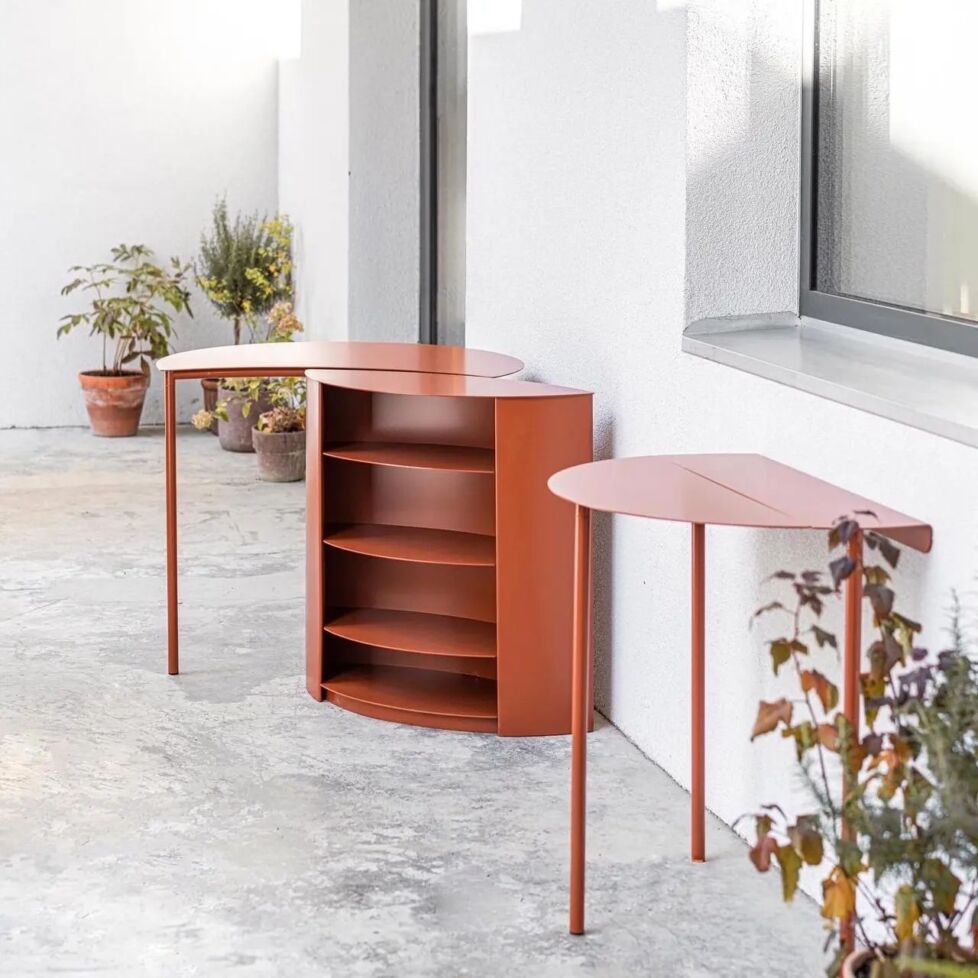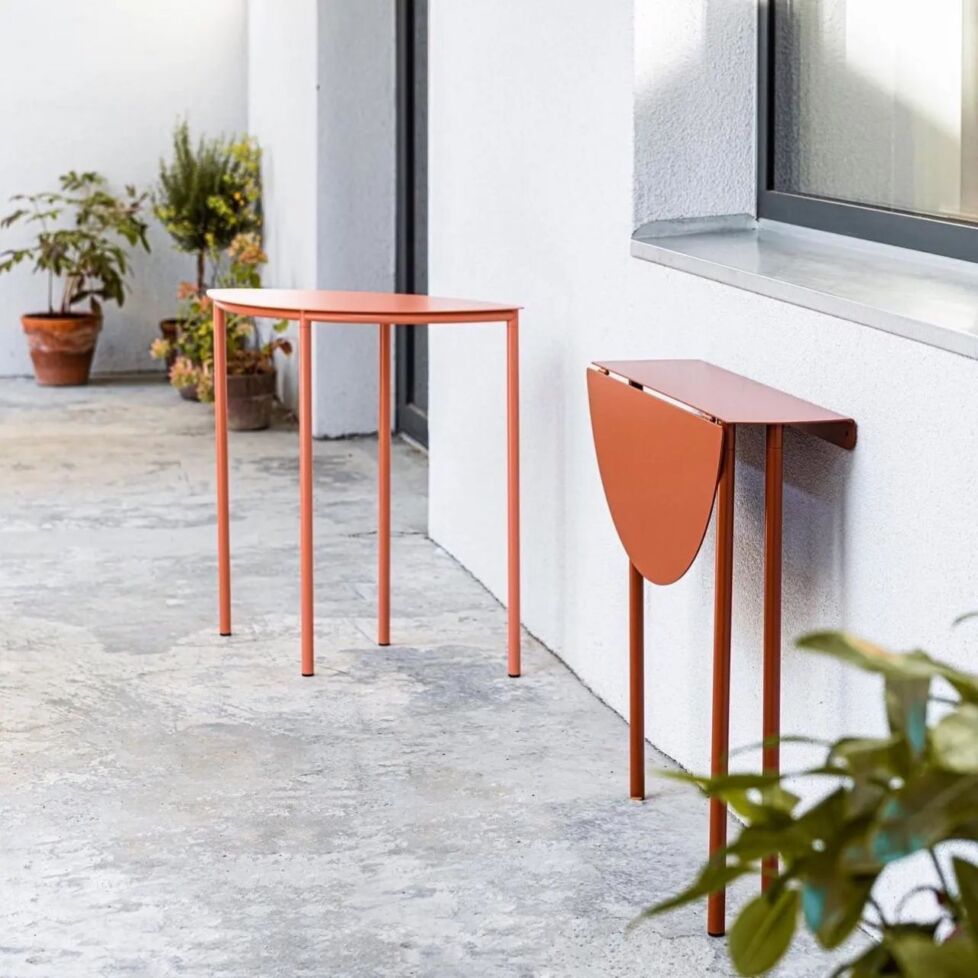 Heren Loebas developed a collection of Lithuanian souvenirs for From.It: WOOLF.

"We designed the iron wolf as a modern approach to the mythical figure. By combining it with the rough edges of the brutalist Ninth Fortress Memorial and the geometric shapes of modernist architecture, it harmoniously fuses Vilnius and Kaunas."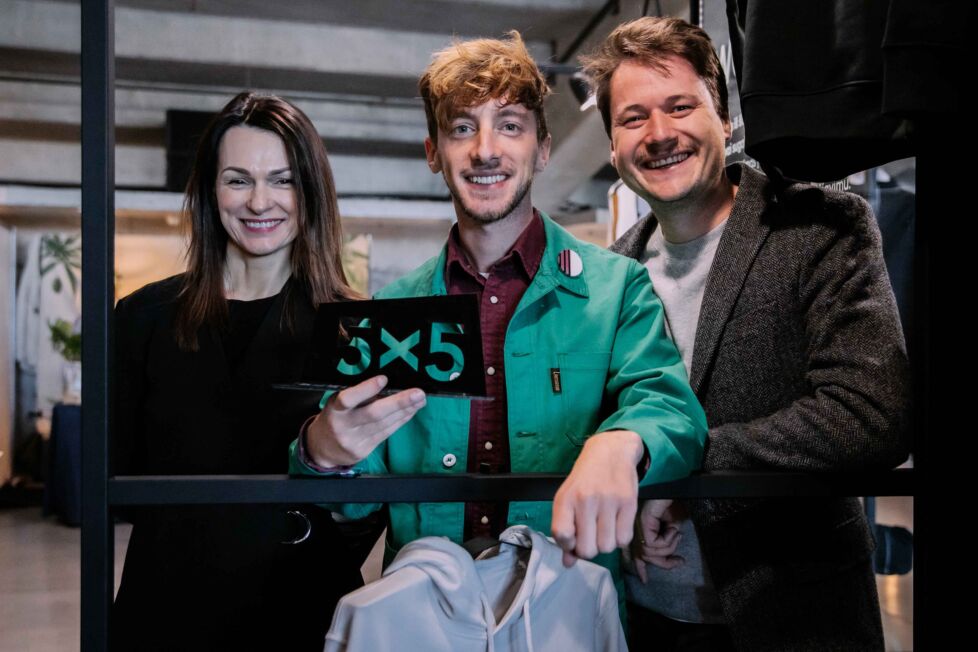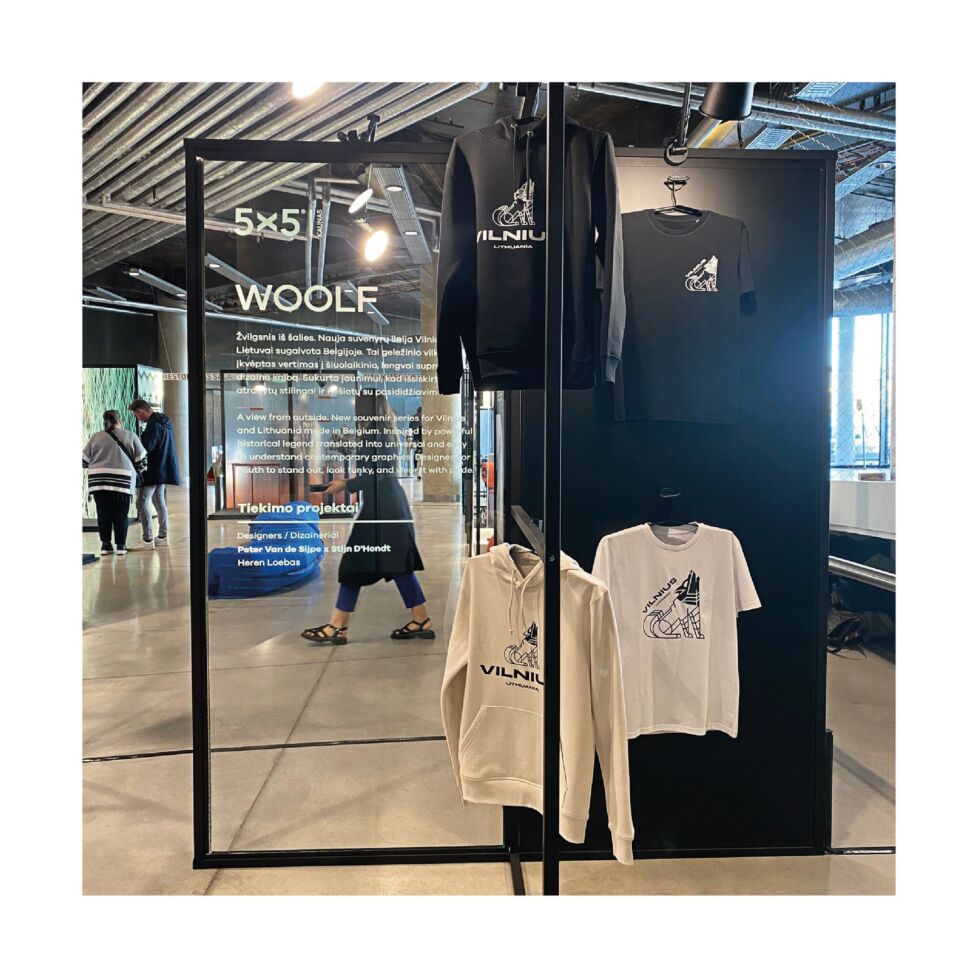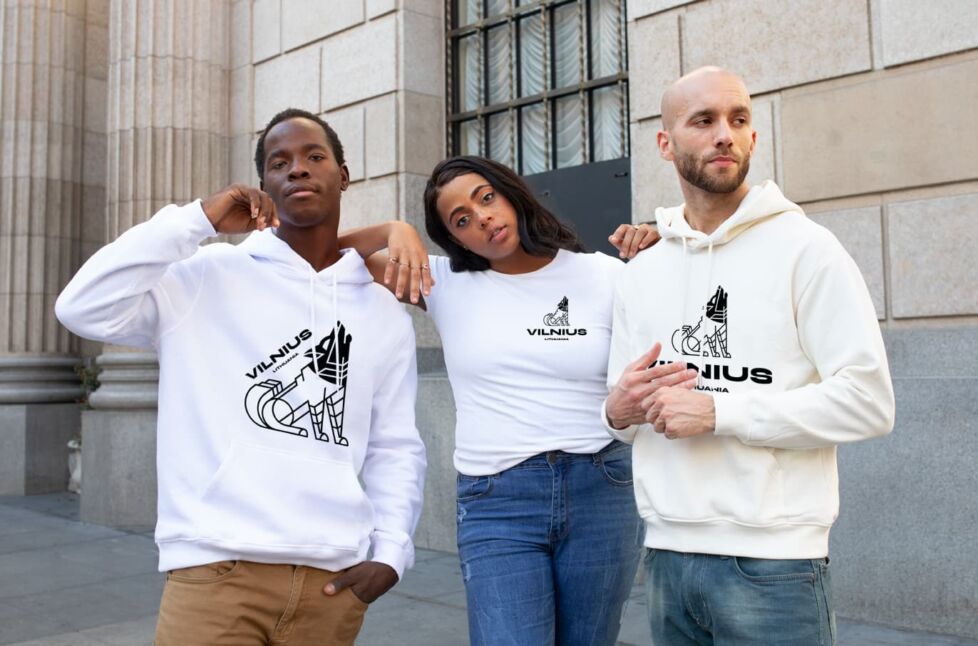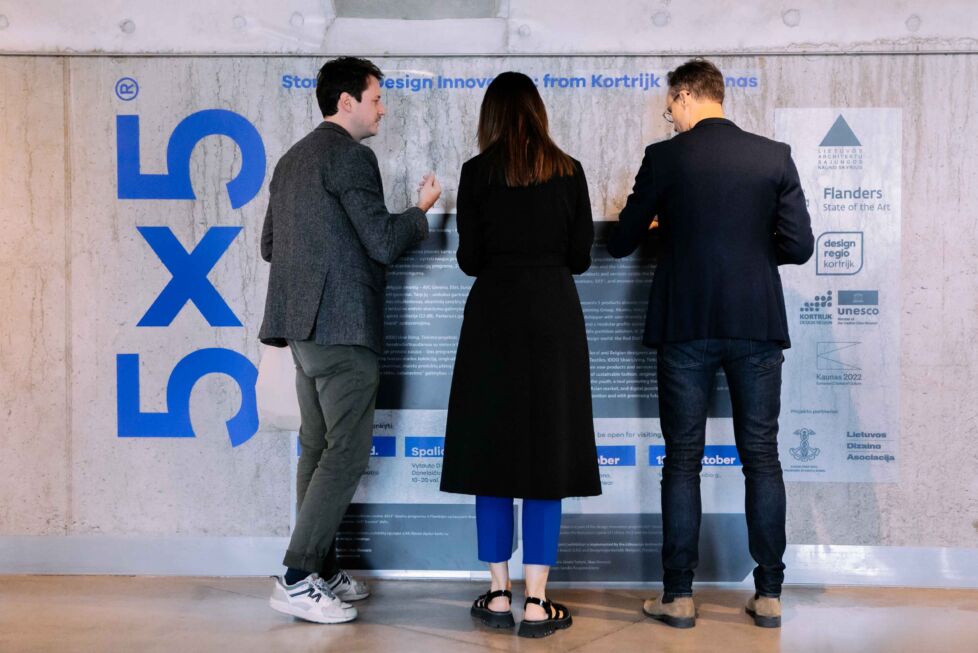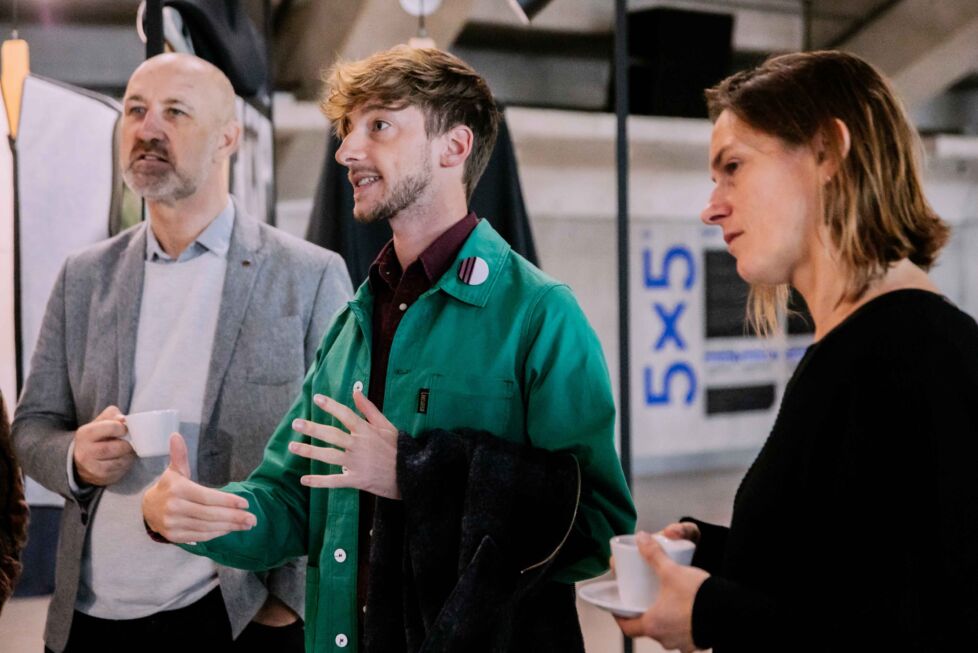 Capsule collection of fashion accessories ⎼ warming, transformable, waterproof and visible at night. Durable, made from leftover company materials. Every time different, exclusive and unique.

Company: Barker Textiles
"Barker Textiles" is a high-end home textile manufacturing and B2B service company. The company is known not only for its high-quality woollen and cotton blankets, but also as a flexible partner in implementing customers' ideas. From design sketch to packaging and even efficient global logistics.

Various types of woollen and cotton blankets, certified as Woolmark, Oeko-Tex Standard 100 Class I. Aware of the value of the materials used, the company strives to work efficiently and even utilise production waste. The first steps in this sustainability have been taken by using yarns of regenerated wool, made from one type of production waste. "The 5X5 Kaunas project inspired the first steps in a new design direction and the creation of a capsule fashion line - accessories with recycled wool.

Vida Strasevičiūtė
I am a sustainable fashion designer. Sustainability and circularity in the garment industry have been my main interests during my master's degree and continued with the development of the brand Upcycled by LT. Collaborating with Barker Textiles for this project helped me develop my knowledge and skills on a broader scale, plan a sustainable production line for the future and even become part of the company - I am currently Development Manager of the company.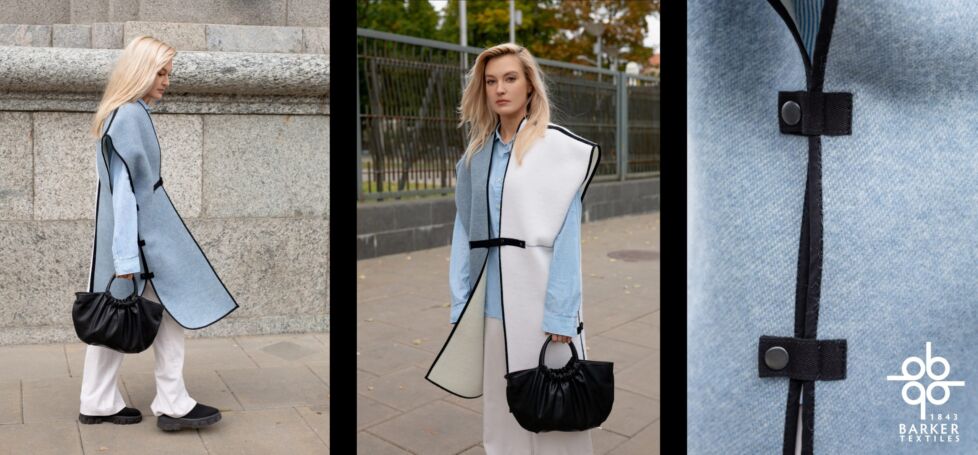 A food export development tool - a B2B sales simulator for exporting products from Europe to Asia. Developed based on more than 1,000 successful transactions and knowledge of local culture and lifestyles. To ensure long-term trade with Asian markets.

Company: LITAO Consultancy Group
LITAO was founded in 2015 by Lina Bartuseviciute to help the Chinese and European business communities with successful communication and cooperation. Since then, Lina has helped many companies better understand China and Chinese business culture by using her knowledge of Chinese language and culture.

Today, the company specialises in bringing European food and beverage products and brands to the Chinese market. In 2022, LITAO developed The China Challenge, a proprietary tool that analyses the Chinese and export skills of any company seeking to do business in the world's most populous country.

Design team Jonas Liugaila x Regina Terekė, Toma Kanytė, Aušra Zuzevičiūtė, Jurgita Babilčiūtė, Gabrielė Dvilinskienė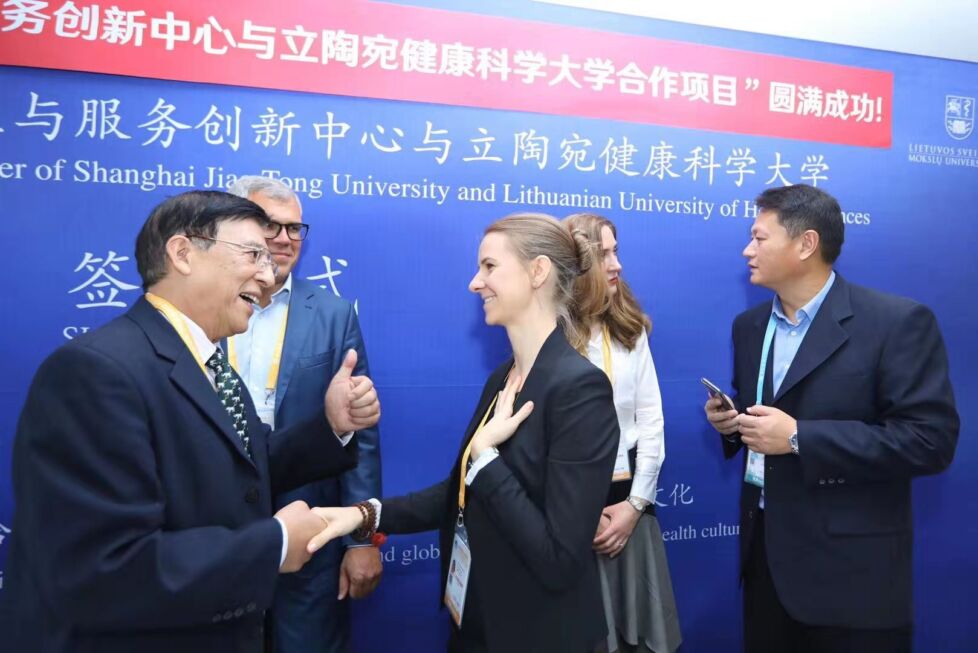 Glastattoo ⎼ Durable digital ceramic print on glass. Like art on the body of architecture: mesmerisingly individual, from interior spaces to facades. It can be striking, but it is especially captivating in the subtleties of optical patterns.

Glass tattoo: the enduring possibilities of digital ceramic in-glass printing. Like making art on the body of architecture: fascinatingly individual, from interiors to facades. Can be colourful, but offers charm mainly in the subtleties of optical patterns.

Company: Gravera
UAB Gravera, founded in 1994, is one of the oldest glass processing companies in Lithuania, established after the country's independence.

Strengths:
Modern technology: allows orders to be executed with maximum speed and quality. The quality of orders is guaranteed by the company's laboratory and products are CE marked.
Experience: the core of the company consists of experienced, professional staff with decades of experience in the glass industry.
Company development: we continuously improve and expand our capacity and offer a wider and more modern range of glass and glass processing and production materials.
Foreign appreciation: the company currently exports more than 40% of its production to Scandinavian countries, Germany, England and the Baltic states.

Designer: Sandra Kasperavičienė