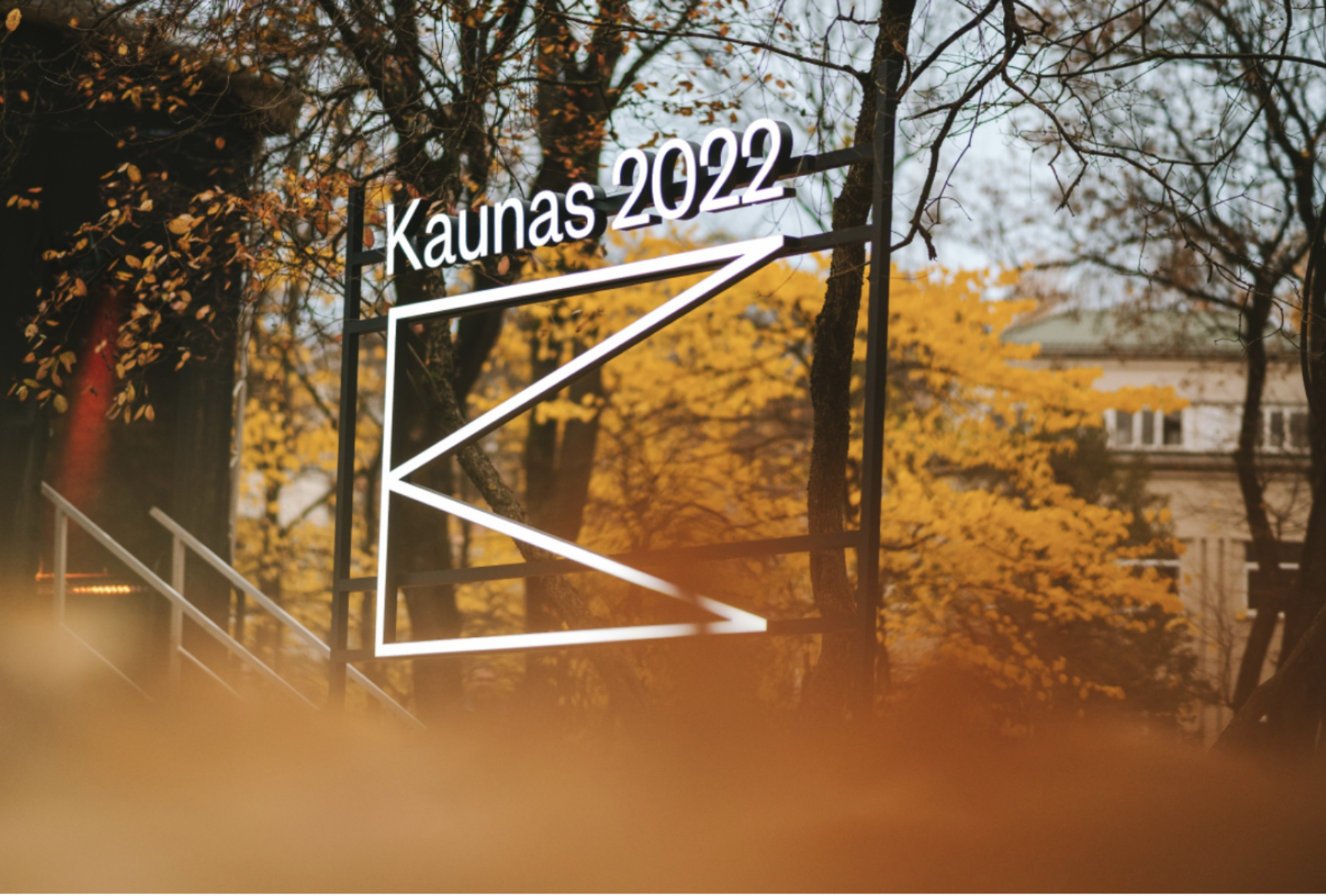 Kortrijk and Kaunas become partners in creativity
Kortrijk receives € 100,000 from the Flemish government for cooperation with the Lithuanian city of Kaunas in the run-up to Kaunas European Cultural Capital 2022. In this way, Kortrijk shows once again that it wants to win this title itself before 2030.
Kortrijk and Kaunas got to know each other through the UNESCO Creative Cities Network (UCCN). Both cities are members of UCCN in the field of design. In 2021 Kaunas will enter the last straight line to European Capital of Culture 2022. A title that Kortrijk also aspires to in 2030. So both Kortrijk and Kaunas are very actively writing a story of creativity and design. The ideal operating base for setting up an intense collaboration. In 2021 and 2022, Flemish and Lithuanian actors will therefore join forces to strengthen each other culturally and socio-economically.

In 2021 Kortrijk will roll out two of its projects in Kaunas, and in 2022 a trade mission will go to Kaunas.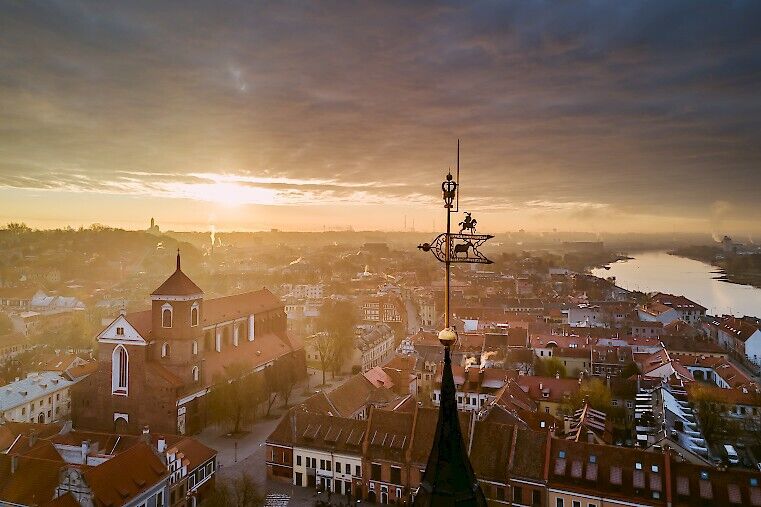 5X5® innovation track in Kaunas
2020 proves once again that creativity is the key to staying ahead as a company in this uncertain world. And let Designregio Kortrijk and Voka West-Vlaanderen stimulate just that creative thinking with the 5X5® innovation path. Thanks to 5X5®, more than 40 companies have collaborated with design teams and developed new products and services in the past 10 years.

In 2021, Designregio Kortrijk will roll out the 5X5® methodology in Kaunas, so that SMEs there can also stay ahead of the competition thanks to well-designed and meaningful products and services. The results of the project in Kaunas and those of the Flemish companies are on display in an exhibition as part of Kaunas European Capital of Culture 2022.

K-TOTEM in Kaunas
The K-TOTEM is a 3.5 metre high sculpture at Kortrijk station that showcases the region's graphic talent. 15 companies, design bureaus and educational institutions created the K-TOTEM together in order to show off Kortrijk even better as a creative city. Every quarter, the K-TOTEM gets a new cover designed by a regional graphic designer or illustrator.

Design region Kortrijk will export a new K-TOTEM to Kaunas in 2021. There, in 2022, the K-TOTEM will give visibility in the public space to their local designers and the programme of the European Cultural Capital.

The Flemish creative entrepreneurial network in Kaunas
Every year, Design Region Kortrijk organises an inspiration mission for its stakeholders to fellow cities, including from the UNESCO Creative Cities Network. In the past, they have travelled to Copenhagen, Graz, Nantes, Saint-Etienne, Tallinn, Turin and Zurich.

In 2022, it will travel to Kaunas to inspire Flemish entrepreneurs, designers, architects, public planners, policy-makers and education specialists with good examples of innovative entrepreneurship, public space, education, architecture and design, as well as networking with the economic fabric of Kaunas.

Ruth Vandenberghe, Mayor of Kortrijk: "Kortrijk has a tradition of creativity, innovation and entrepreneurship. As a result, our region has been part of the UNESCO Creative Cities Network since 2017. Through this collaboration with Kaunas, we can share our knowledge internationally and strengthen our reputation as a design city abroad. But conversely, we, our designers and cultural sector also learn a lot from this project."

Axel Ronse, alderman for culture Kortrijk: "This will be a unique collaboration from which we will learn a lot in the context of our trajectory towards Cultural Capital 2030."

Vivaldas Matijošaitis, Mayor of Kaunas: "We are pleased that the Flemish government, Department of Foreign Affairs is offering the opportunity to develop joint projects between the cities of Kaunas and Kortrijk. I believe that these projects will not only enrich the programme of Kaunas European Capital of Culture 2022, but will also be the start of a long-term cooperation between Lithuanian and Flemish companies and designers. All this will further strengthen the ties between the two UNESCO design cities."

The Flemish government supports the above actions with €100,000 from the Department of Chancellery and Foreign Affairs of Minister-President Jan Jambon. With this, Designregio Kortrijk and Stad Kortrijk lay the foundation for further successful cooperation and exchange of good practices between both cities and regions. This cooperation creates a leverage effect for the Flemish stakeholders from various domains. It also offers them a great deal of visibility, as the results will be seen in 2022 in the context of Kaunas European Cultural Capital.

Contact details
Stijn Debaillie
Designregio Kortrijk
stijn@designregio-kortrijk.be
056 51 91 83