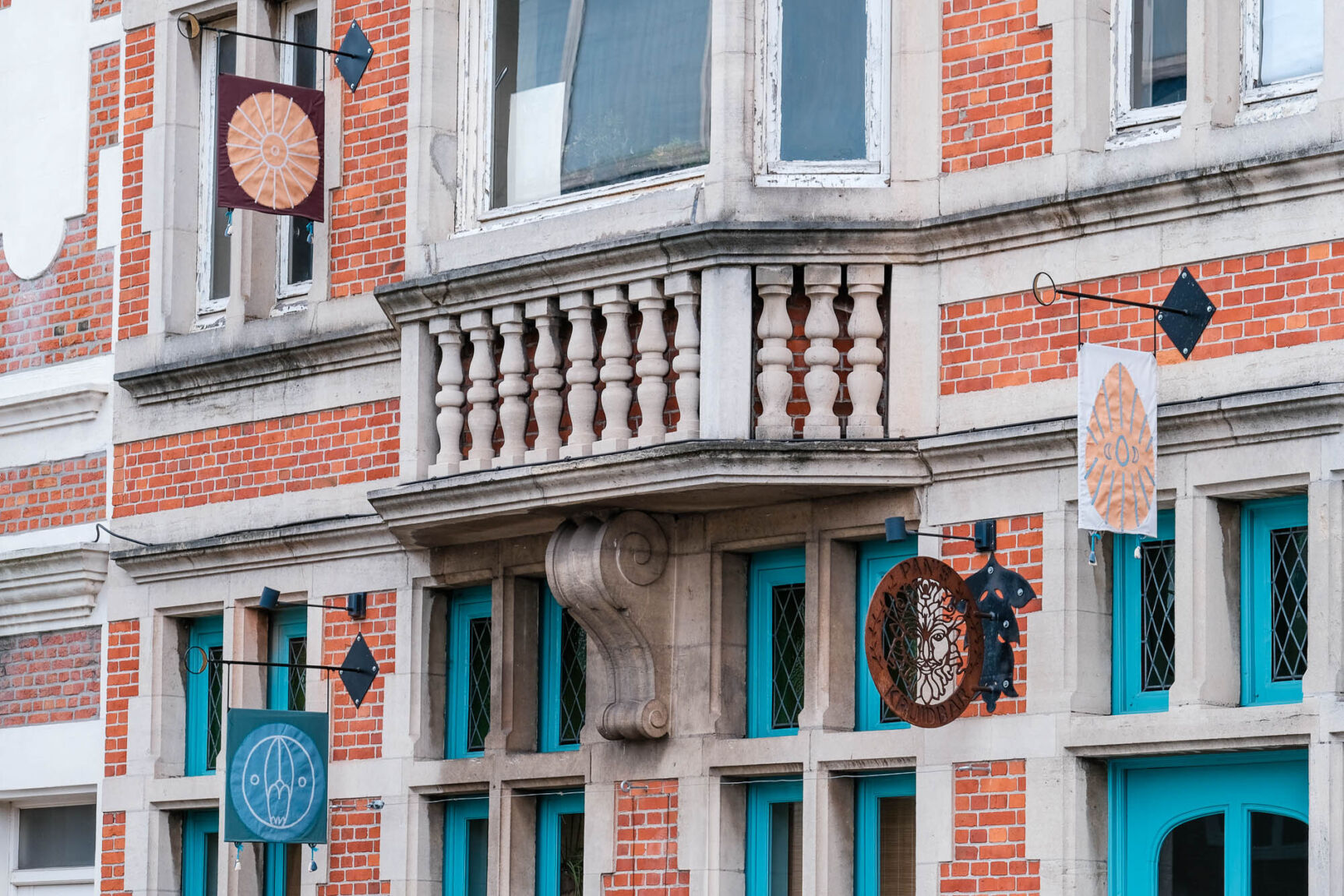 Zimba Shop and Pan's Kruidbar tempt the customer
The Design in Shops project has already encouraged more than 40 Kortrijk shops to focus on customer experience. Zimba shop and Pan's Kruidbar were also linked to a promising designer. The result is already visible...
Pan's Kruidbar is located along a busy thoroughfare and therefore enjoys little visibility along the street. Since they have a listed facade, they had to look for creative ways to stand out in the street scene.
Through Design in Shops, they were linked to graphic designer Lucie Colin (https://luciecolin.com/).
She designed a number of hanging flags in the style of the shop, which were attached to the façade in a traditional manner.
A fun and creative solution to a non-evident problem.
Zimba shop was mainly looking for unity in the shop and a complete refresh.
The lighting was not good, especially in the second section with men's clothes.
They were linked to Mökki Mökki (https://www.mokkimokki.be/), two young interior designers from Tournai.
They supervised the entire redecoration, and during a very short period of closure, they tackled and freshened up the entire shop with a beautiful and simple result as a result.