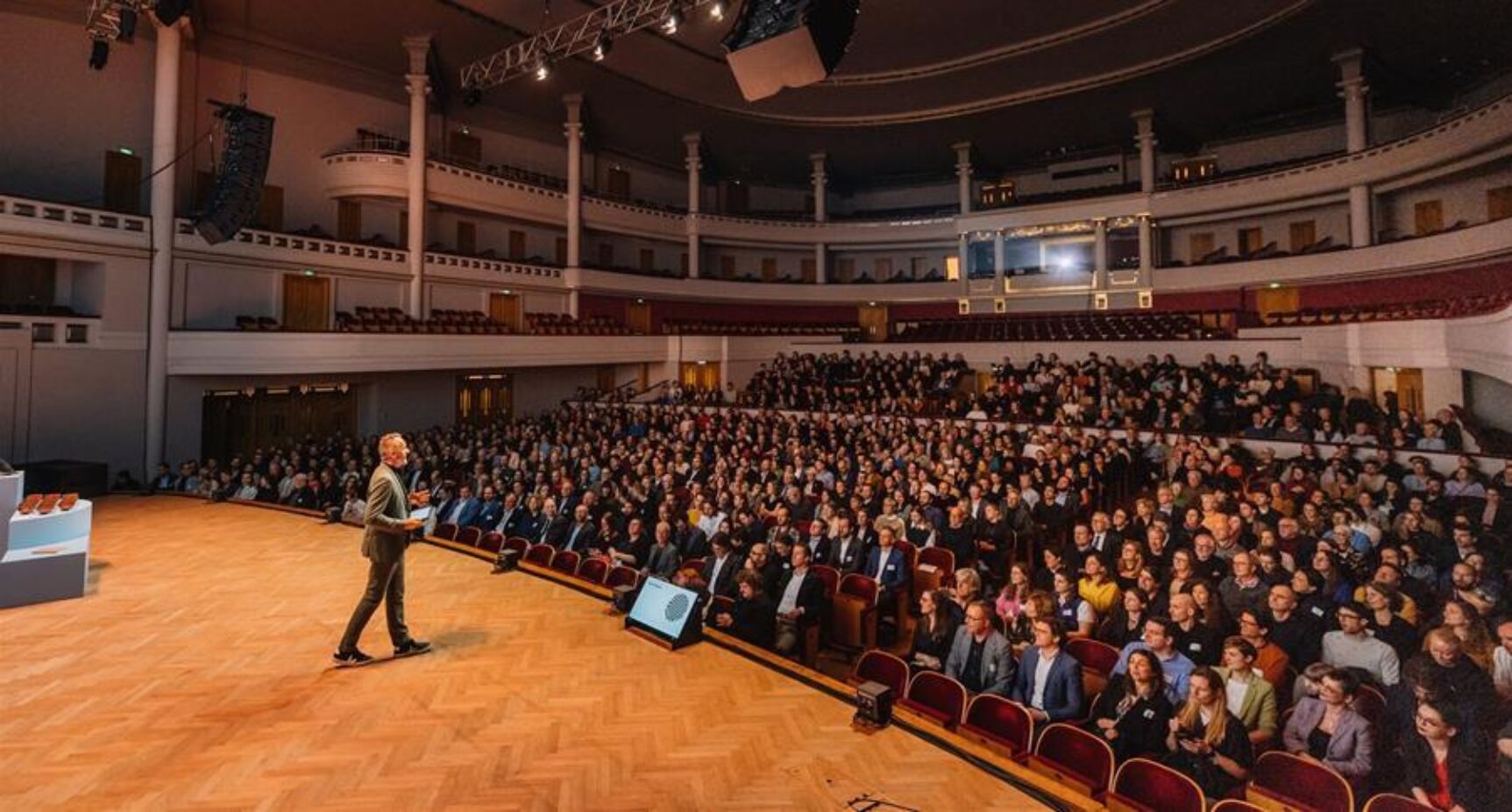 Winners Henry van de Velde Awards 2024
From a medical device to detect allergies, earplugs that minimise ambient noise, sculptures made using Brazilian braiding techniques to a festival experience in virtual reality for wheelchair users, a plug-and-play home battery solution and a high-tech experience exhibition. These are just a few of the 27 diverse projects to win a Henry van de Velde Award 24 this year. Discover the winners from our region below and cast your vote for the public awards!
From hundreds of entries, the professional jury has selected 27 winners in 9 categories for the Henry van de Velde Awards 24! You can cast your vote for one of the projects and help decide who deserves the Public Gold Award. You can vote until 15 December!

You will find out who deserves the Gold, Silver or Bronze Award within each category and who will go home with the Lifetime Achievement, Young Talent, Company and Ecodesign by OVAM Award during the festive ceremony in Bozar on Tuesday 23 January 2024. Mark this date in your diary now, registration will be possible soon!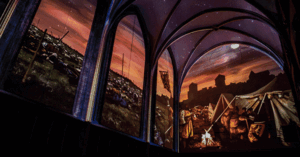 Design Research

Nanto - Casper Van Herzele

Casper Van Herzele is an alumnus of Industrial Design at the UGent Campus Kortrijk and in 2021 he was selected for the exhibition WE ARE THE NEXT GENERATION.

Nanto is a design study on the concrete implementation of digital product passports in the apparel industry.

Nanto explores the implementation of digital product passports in the garment industry, responding to impending European legislative proposals. While those proposals are welcomed, it remains unclear how the policy will be concretely worked out in the industry. Nanto explores the framework conditions and develops conceptual outlines for solutions that contribute to that challenging future.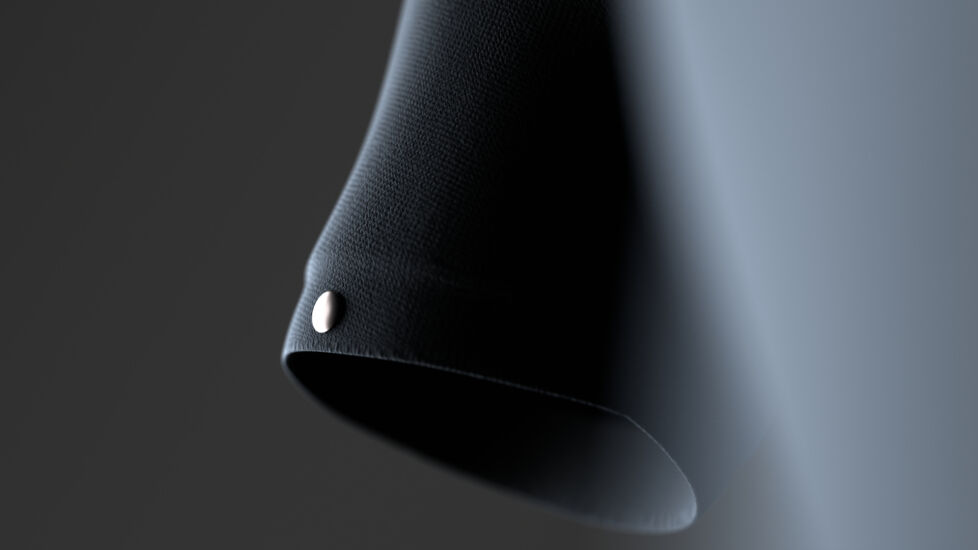 Digital product

Alcatraz - music experience in VR - A Mad Production + Alcatraz

Alcatraz - music experience in VR is a festival experience in virtual reality for wheelchair users.

At the Alcatraz Metal Festival in Kortrijk, the audience experience in the moshpit is brought to wheelchair users by means of VR glasses. A cameraman with a 360° camera shoots a number of images among the audience in the frontstage, which are edited immediately afterwards. So-called prison guards offer the wheelchair patients VR glasses, allowing them to stand for a moment virtually in the crowd. This experience is enormously intense, as it is impossible for them to move among the audience.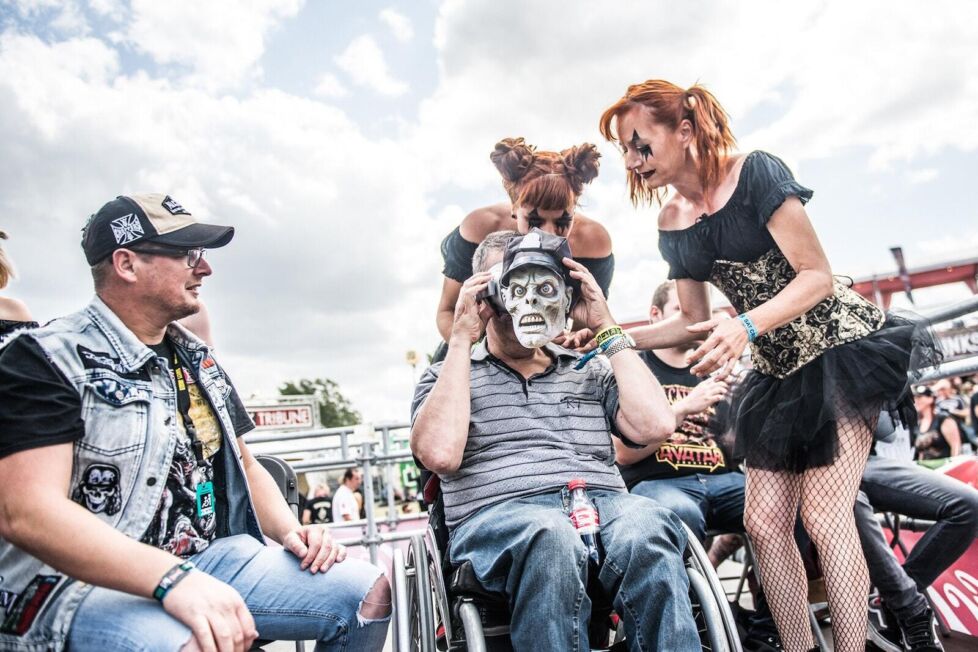 Graphics

Tailor-made letters - Erik Desombere

Tailor-made letters are fonts developed from logo designs.

Erik Desombere from West Flanders developed three fonts in which mathematics and systematics play an important role. For Greenconcepts, he designed a typographic logo within a grid of two squares wide and four high. This led to the development of a font with several height variations, where the letters can be used interchangeably. The second font grew out of the design for Sint Lucas Antwerp's new logo, with the building's facade stone connection as its formal point of reference. Reflecting on a 1987 manual logo design for Industrimmo, he created a third font with a solid grid of five by seven squares, criss-crossed with all possible diagonals.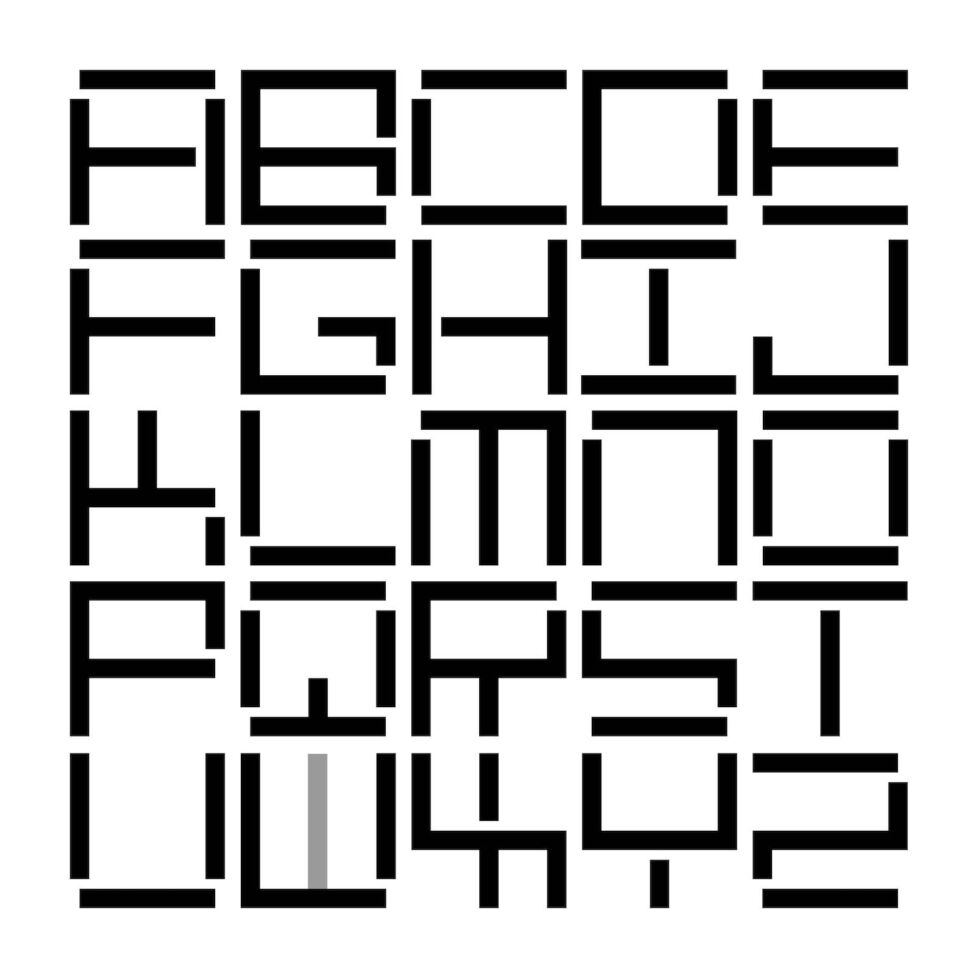 Waters - Tim Bishop + Hannibal Books

Waters is a book produced in response to the 1953 flood disaster.

The book Waters commemorates the 1953 flood disaster in the Netherlands through haunting photographs by Robin de Puy and poetic fragments of text by Maria Barnas. The cover, wrapped in a linen fabric with an abstract colour gradient, shows the threat of the rising waters. The title, printed in transparent foil, is sunk into the image and is only visible when holding the book up to the light, like the reflection on a water surface. The interior is printed on soft, uncoated paper, thus beautifully matching the warmth and humanity of the stories. The aerial images are rendered on a thinner, almost translucent matt paper and printed in a monotone blue.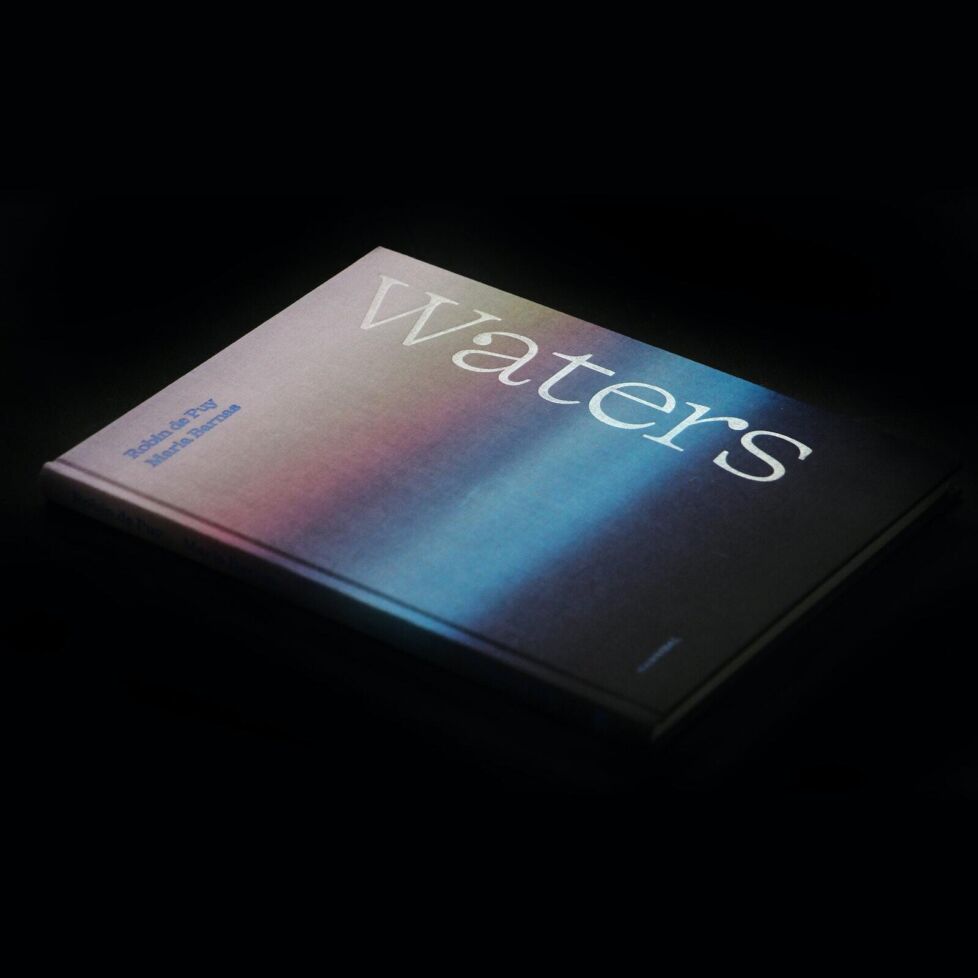 Habitat

MyGrid ModuleOne - Roel Heyninck

MyGrid ModuleOne™ is a plug-and-play home battery solution.

MyGrid ModuleOne™ was developed to meet the demand for a smart, bi-directional home battery that is more accessible to consumers both financially and practically. Its app makes it easy to operate as a plug-and-play solution that you can take anywhere to be energy independent. Moreover, you get a better understanding of your energy consumption and can save costs by storing energy when it is cheap and using it when the price is high.

Roel Heyninck is an alumnus of Industrial Product Design at Howest.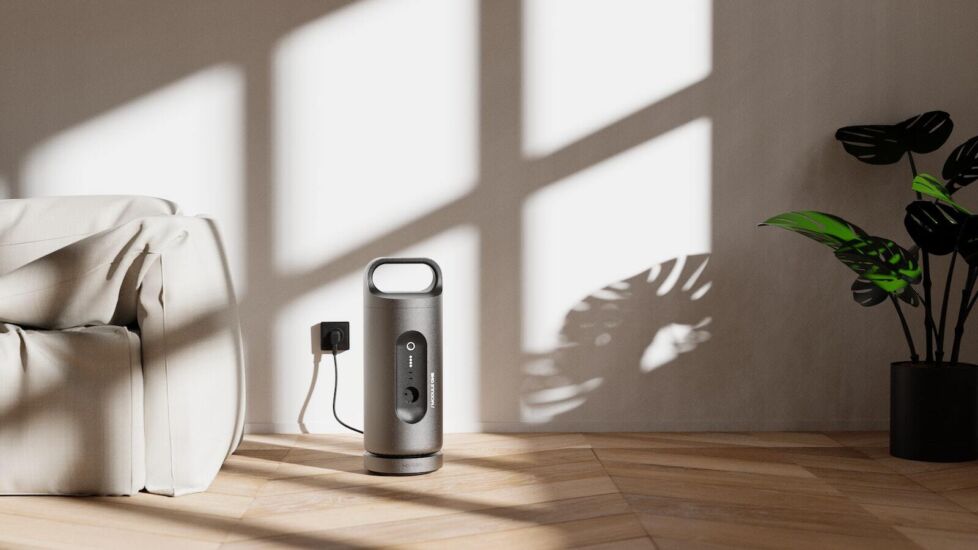 Spaces

1302 - CREATE.EU + City of Kortrijk

1302 is a high-tech experience expo in the Church of Our Lady in Kortrijk that zooms in on the Battle of the Golden Spurs.

1302 is a multimedia experience expo in the Church of Our Lady in Kortrijk that zooms in on the Battle of the Golden Spurs. That church, a historic site overlooking the battlefield in 1302, carries the story of the battle like a silent witness. Therefore, it provides the perfect canvas to tell the complex history through this expo. CREATE.eu opted for a high-tech interpretation, in which digital storytelling plays a central role. Visitors are taken on a journey through time via an immersive animation film, a multimedia experience table and an identity wall.
Henry van de Velde Awards?
The Henry van de Velde Awards showcase and award Flemish designers, companies and governments that cleverly deploy design, products, services and systems with a positive impact on society, the environment and the economy. With its own website, official award ceremony and publication, the Henry van de Velde Awards form a platform for design from Flanders. The Henry van de Velde Awards are organised by Flanders DC, in cooperation with VLAIO, OVAM, Bozar, VMM and Bokrijk.