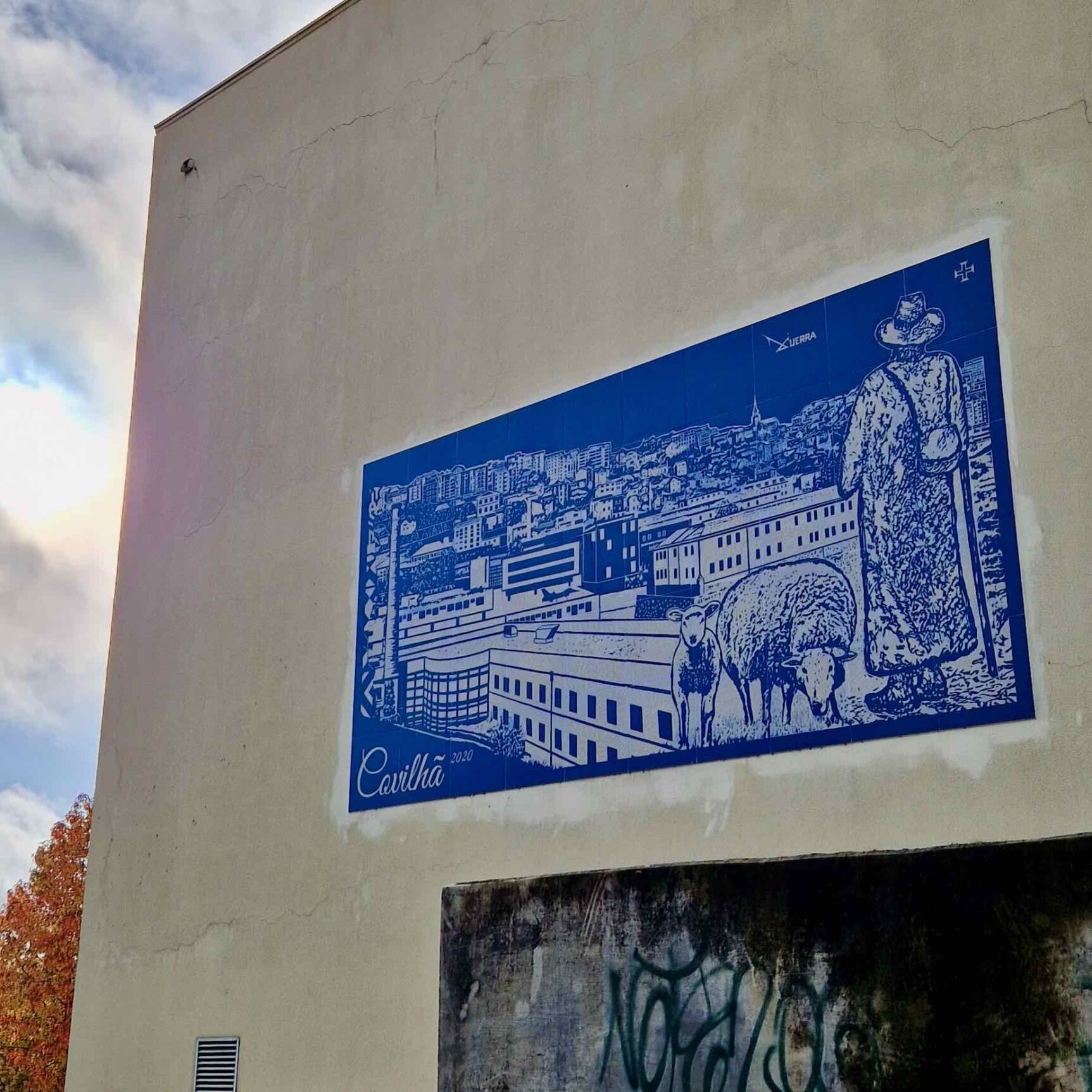 Visit to Covilhã, UNESCO Creative City of Design
Stijn visited Covilhã, UNESCO Creative City of Design in Portugal, in mid-November.
Covilhã, UNESCO Creative City of Design. Do you know this city? In my network, people looked at me questioningly when I told them that that city had invited us to go there to talk about the ecosystem of Design Region Kortrijk and how we help the manufacturing industry innovate through design.

Covilhã is built against the flank of the Serra da Estrela, a mountain range in the interior of Portugal. The city used to be a major player in the textile industry with wool as its main export product. As the Kortrijk region, we know all too well the story of textiles. It brought great prosperity, but also experienced many crises.

Joining the UNESCO Creative Cities Network in 2021, they are looking for know-how in the network to help their businesses innovate. Sharing expertise is the foundation of the network. See how we implemented DESIGN IN SHOPS in Kortrijk with the help of Detroit and Montréal, or how we exported the 5X5® Innovation Programme to Kaunas.

With an open mind, I headed there. I discovered the makerspace C3D as part of their city library with workshop for the general public - children, the elderly, people with disabilities, etc. The enthusiastic Ruben de Matos develops workshops there on the 3D printer, laser cutter, vinyl cutter, sewing machine and - obviously being a textile city - embroidery machine, for in the lab and at external locations.

A must visit is the New Hand Lab, located in a former textile factory. The factory is built between mountain sides, with the river running underneath. The drive there is an adventure in itself. The factory ceased operations in 2002, but owner and entrepreneur Francisco Afonso did not let the site go to waste. Today, it is a place for young designers and artists. They have studios, expo and event spaces, meeting rooms, a bar and kitchen. All raw materials (e.g. yarns), woven fabrics, samples, weaving cards, even still working looms are available to residents. It is wonderful to see industrial heritage preparing a new generation of designers. Their products are for sale in a shop in the city centre.

Covilhã also surprised me with their many murals in the city centre. Since the city is built on a flank, the many alleys go up and down in many curves, and you fall from one surprise to another. Every year, the city invites artists to brighten up public spaces during the Wool Festival.

So the list of collaborative opportunities has grown again, and we could once again position our city, region and organisation internationally as a forerunner. Do you also get hot from the above, want to connect with this city and organisations? We would love to put you in touch! Then email me! Stijn.