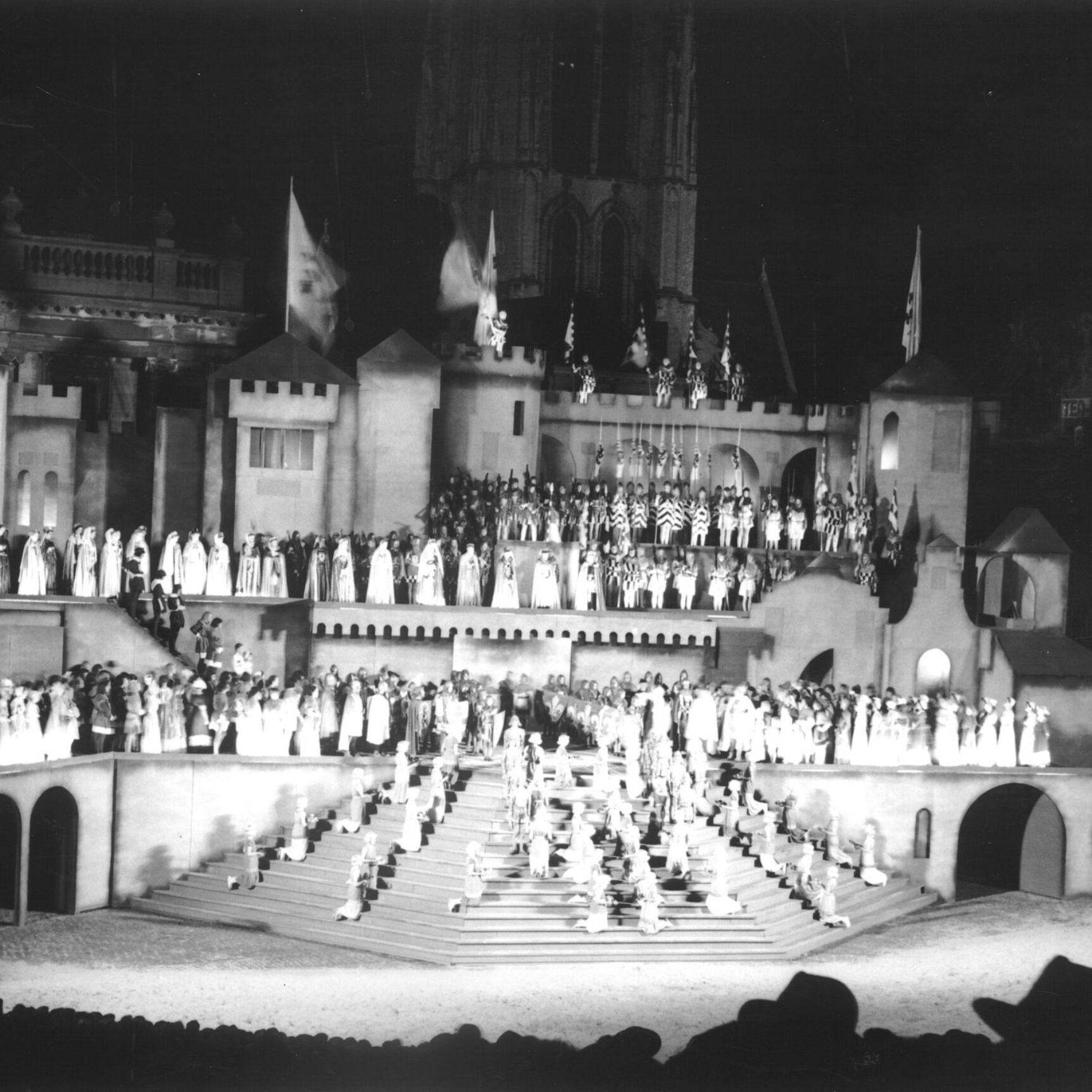 The daydreaming
Did you discover a strange scene being constructed in the city of Kortrijk? A strangeness that disrupts the daily from running smoothly? Through this disruption, a daydream begins to speak of yet unspoken futures.
We - the Designers in Residence Kortrijk 2022 - at the Cornershop host the daydreaming: a scenography of space, objects and invited agents. The context is staged but activated by real people. In these scenes peculiar encounters occur, which test ways to share possibilities that seem far-fetched or beyond personal control. In making daily landscapes strange, a fantastical intimacy emerges in the familiar. Private daydreams find a way into the city, the daily receives a new collective energy, but what changes can it generate?

Slide descriptions: cover and 1. Podiummaquette Gulden Sporenspel 1952, 2. Guldensporen feesten 1952 de opbouw van het decor voor het spektakel, 3. The Cornershop with everyday props, 4. Massaspel der Gulden Sporen 1952

Archival images: cover, 1, 2, 4 © @stadkortrijk

The Cornershop of Daydreams are Metincan Güzel, Yun-Chu Liang and Ila Colley. Together they are the Designers in Residence Kortrijk 2022.