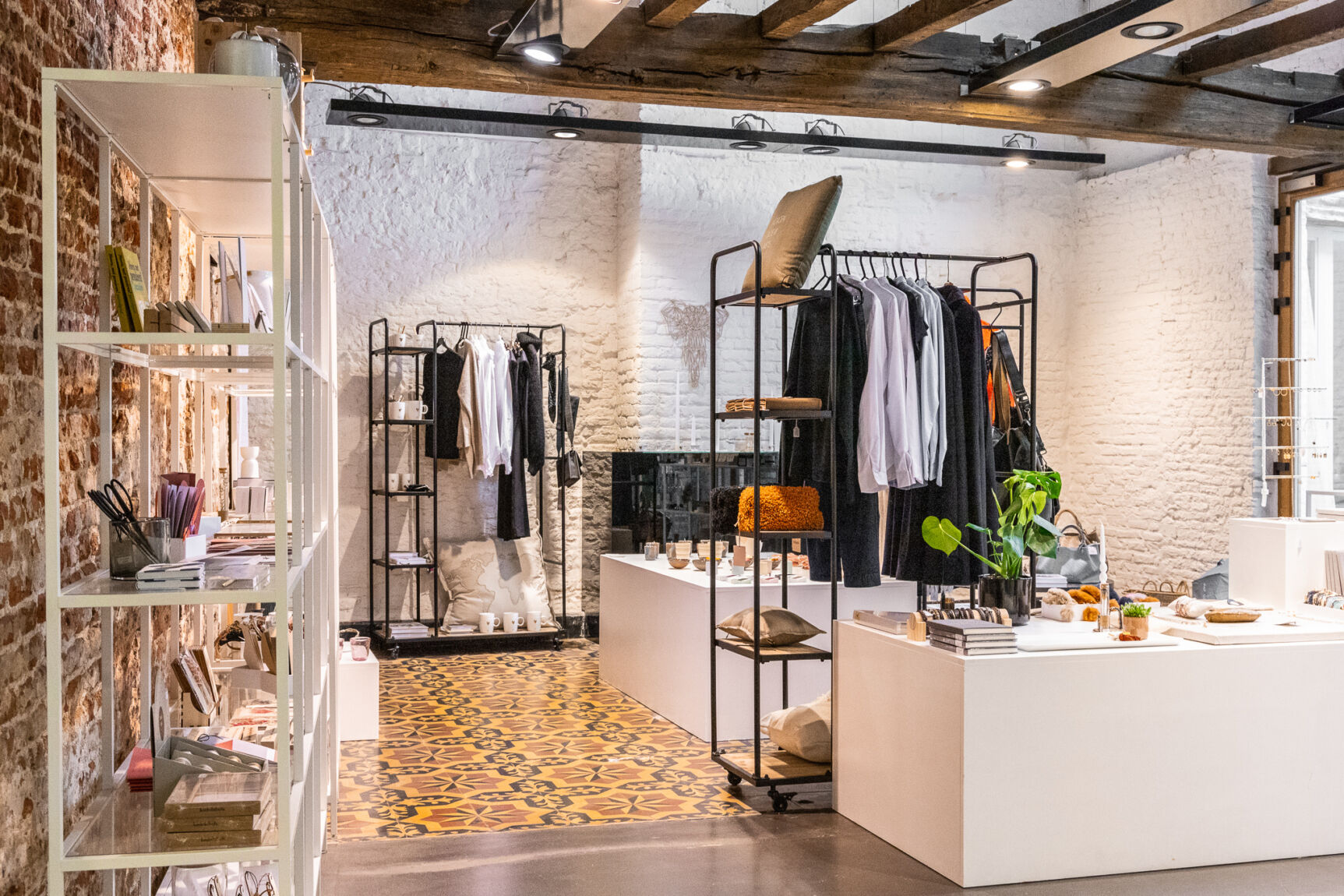 Your design in a shop in Mons? It is possible!
During the end-of-year period, Walloon and Northern French designers were given the opportunity to show their products in Kortrijk shops. Soon, Flemish designers will also get the chance to show their creativity in Mons. Are you interested?
POP IN STORE gives creative designers the opportunity to offer a temporary alternative sales space in a region that is alien to them. In this way, they can test out a different market. In the autumn of 2021, for example, four Walloon and Northern French designers were active in Kortrijk shops.
At Malmo, you could find the atmospheric homemade candles in retro tableware of the Tournai "Les petites choses de". OBIN offered the creative and stylish jewellery of Floriane Leblong from the north of France. At TWEE, you could wander in for the colourful and playful ceramics creations of Caroline Prévost from Roubaix. And Lyse Lecrit from Tournai worked with Stories About to display her candles, soap holders, bags and other ideal gifts.
Now designers from our region have the opportunity to conquer Mons. Preferably designers who have their own products and sell them. Anyone who registers will be entered into our database.
We will then introduce you if you have the right profile for a particular pop-up, corner shop or designer market.