Start@K organiseert imPOSSIBLE
Are you eager to do business? Do you want to start your own business? But are you not sure where to start or are you still in doubt?
Visit 'imPOSSIBLE' and get inspired by the personal stories of 4 entrepreneurs at heart. Afterwards there will be a networking event where you can make contacts with other (future) student-entrepreneurs.
imPOSSIBLE is an event by Start@K in collaboration with Howest and VIVES, organized by 3 third-year Event Management students.
This event is free but registration is required. Limited seats, so don't wait too long to get your ticket!
Which entrepreneurs does Start@K have in store?
1. Eline De Munck of Odette Lunettes
Odette Lunettes is a Belgian eyewear brand from Antwerp founded by TV celebrity and social media influencer Eline De Munck and TV director Bob Geraerts. In late September 2022, the eyewear brand won the Oscar in the children's eyewear category.
2. Oole Ryckoort of ORT and Festor
More than a year connected Start@K'er Oole founded his own artistic production and management agency: ORT. In addition to ORT, he also runs an event management and production agency 'Festor'.
3. Ben and Yvette from StickyTable
Just connected Start@K'er StickyTable is engaged in creating online game boards, so you can play your favorite board game online.
During the event there will be an inspiring musical interlude provided by a student. Start@K'er Lucas Van Ash provides the catering with his company SimplyPerfect. Jonas Buysens of Buzzup creative and also affiliated with Start@K is the videographer.
➞ Practical
📅 Wednesday, Feb. 15
📍 JC Tranzit, Nelson Mandelaplein 17/8500, 8500 Kortrijk
🕢 6:30 p.m. - 11 p.m.
🎫 Free!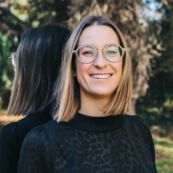 More info? Contact
Lisa Declercq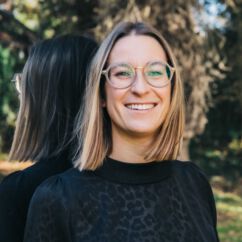 Lisa Declercq
Lisa is responsible for the offline and online visibility and communication of Designregio Kortrijk. She is always looking for the next big thing in young design talent and builds up the creative community of the organisation.