City of Kortrijk collaborates with designer for no-smoking zone campaign
Last year, the City of Kortrijk launched the 'Proper and Cool' campaign with the aim of becoming the tidiest city in Flanders. The campaign focuses on various forms of fly-tipping, waste of all kinds, dog dirt, chewing gum and litter. Now Kortrijk is taking the next step with smoke-free zones in the city buildings.
Visitors to city buildings - about 300 per day for the city hall and about 200 per day for the library - now sometimes have to pass through a smoke screen because people are smoking at the entrance or exit.

Tackling the cigarette problem with creative action
For the design of the no-smoking zones, the city appealed to Designregio Kortrijk. The smoking zones were developed according to specific criteria: durability, low maintenance, applicability to other buildings and playful. Three local designers and graphic artists submitted a design. In the end, the concept of
Studio Nomad
. Dimitri Vercaemst is an entrepreneur from Kortrijk. He developed a design with clean blue lines and a recognisable logo 'Rookvrij Vlakbij' (Smoke-free Nearby).
The design and the use of stickers also allow the city to extend the smoking zones after evaluation. The development of smoke-free zones at City Hall and the library is just the beginning. The plan is for all public city buildings to have smoke-free zones. Think of the theatre, meeting centres and sports centres.
From 15 September to 15 October, the KIOSK will be the eye-catcher for the campaign. The kiosk contains a pile of cigarette butts that were collected during cigarette butts collection actions and during the measurements that the employees of Nette Stad carry out every two months. They continue to collect stray butts so that the mountain grows systematically. In this way, passers-by are confronted with the amount of stray butts and become aware of the problem.
As a UNESCO Creative City, Kortrijk wants to be an inspiration for other partners (think of educational institutions and public transport companies) to make passers-by aware of the cigarette butts problem in a creative way.
A great collaboration between the city and its designers!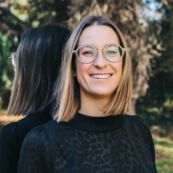 More info? Contact
Lisa Declercq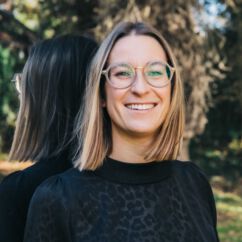 Lisa Declercq
Lisa is responsible for the offline and online visibility and communication of Designregio Kortrijk. She is always looking for the next big thing in young design talent and builds up the creative community of the organisation.