GRAVERA
Exploring the limits of glass printing
The Lithuanian glass processing company Gravera bought an innovative glass printing machine with which it can print any panel with any design. Now, together with a Lithuanian designer, it is looking for innovative concepts that will make it possible to perfectly integrate solar panels into the architecture of a house.
Company: GRAVERA
Gravera UAB, founded in 1994, is one of the oldest glass processing companies in Lithuania.Architectural glass has become the main product of the manufacturer: glass facades, glass partitions in offices, glass partitions for balconies and safety glass for furniture. The main customers are business-to-business (B2B).

Already in 2018, the company announced the acquisition of robotic lines and the goal of establishing an industrial competence centre. In line with this innovation strategy, Graveras acquired a unique equipment for ceramic printing on glass, which is unparalleled in Lithuania. The original purpose of this equipment was to help the company develop solutions for manufacturers of solar panels.

It was this equipment that led to its selection for the 5X5® Kaunas Design Innovation Programme.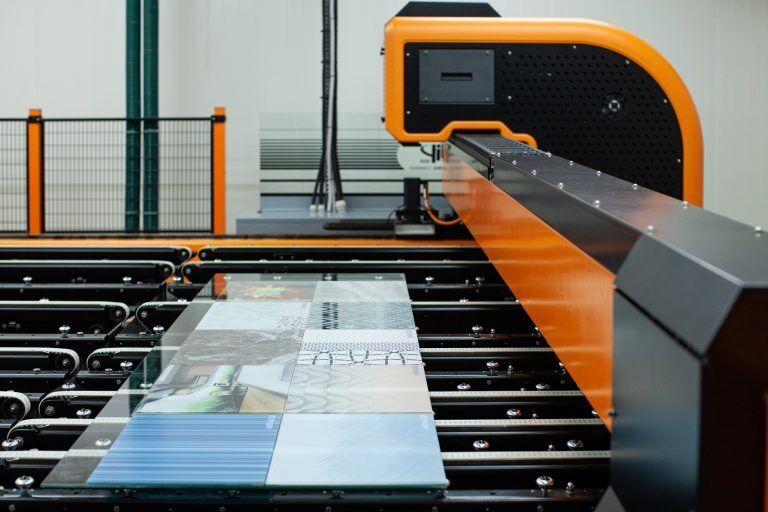 Designer: SANDRA KASPERAVICIENE
Sandra Kasperaviciene, a designer participating in the 5X5® Kaunas programme, came to the rescue. Her task is twofold: not only to create visual solution proposals, but also the service itself. "It has to be a visually designed and market-ready product, of which people, when they see it, will say: 'This is what I need! For me, this project has given me the opportunity to combine my two passions - graphic and spatial design," says the designer.


This product was developed within the 5X5® innovation process.