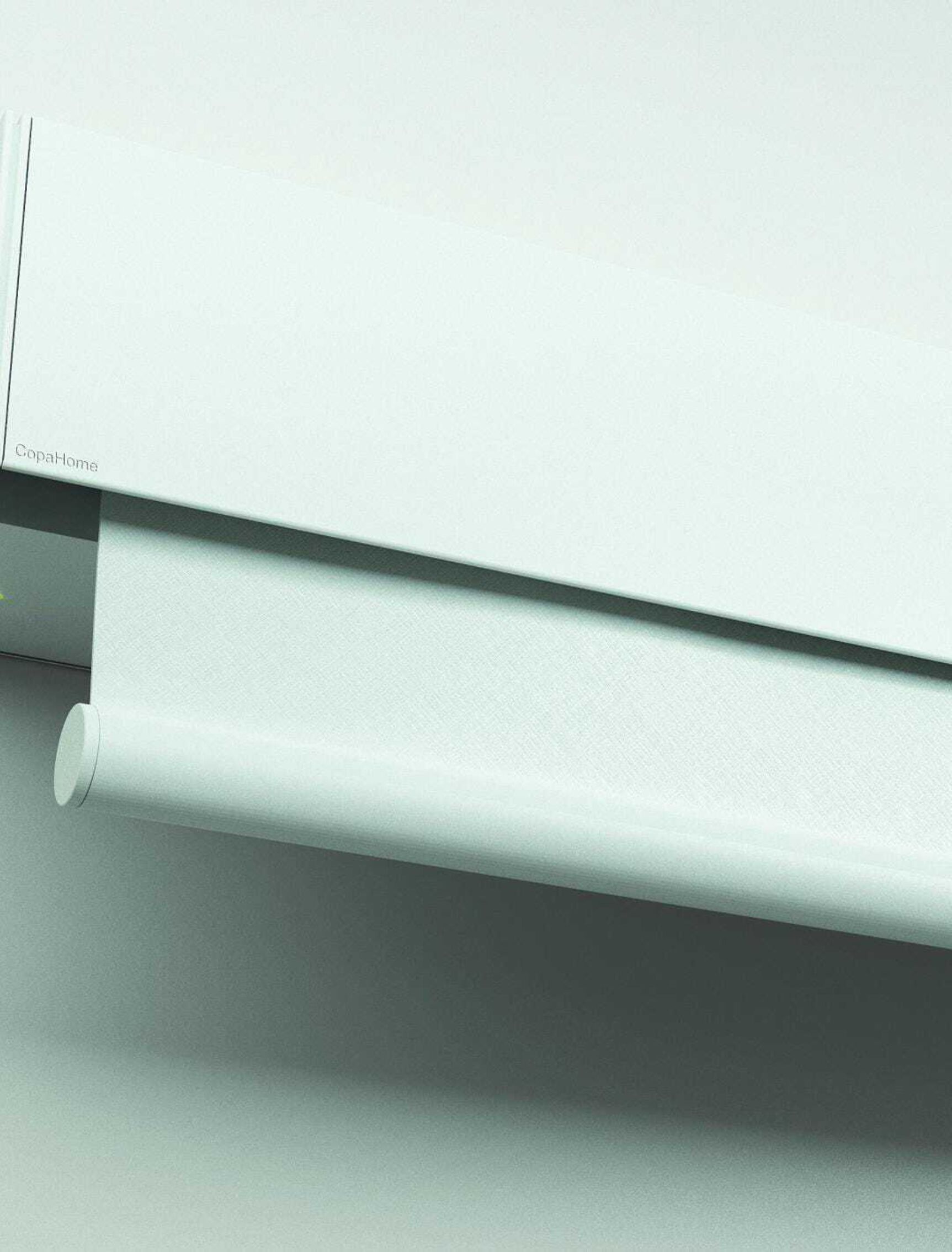 Smart Rollo
Smart Rollo is a high-end roller blind for surface-mounted or recessed systems in any interior. It is almost invisibly integrated into the ceiling or discreetly tinted in the same shade of the walls. The high performance fabrics reduce direct light and prevent overheating in sunlight. The practically noiseless motor can be controlled with a smartphone. Thanks to integrated technology, the user can wirelessly control the amount of daylight that enters the room and optimise the energy performance. A winning combination of comfort, design and energy efficiency.
Company: Copahome
Copahome has been manufacturing indoor and outdoor window treatments for over 30 years. Its mission is to enhance the living comfort of the consumer. Copahome therefore excels at customized and innovative products. Screen fabrics are thus dressed with an aluminium coating to optimise heat protection (thermal comfort) while still maintaining the view on the outside (visual comfort). The Belgian production workshop has the newest technologies at its disposal, including automatic stitching machines and laser cut tables.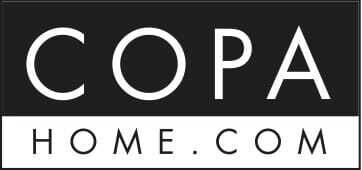 Senior Designer: David Dos Santos
David Dos Santos graduated in 1998 as product developer at the Henry van de Velde Institute in Antwerp. As laureate of the Fund Design and Enterprise (King Baudouin Foundation) he worked as a designer with the Metagra company in 1999 during one year. Afterwards he worked with Norbert Linke and Hugo Smid. In 2003 he opened his own studio in Antwerp. He has a natural feeling for devising, drawing and shaping ideas with a clear signature. He won the Henry van de Velde Award and works with very divers (inter)national manufacturers such as Lithoss, Chiquita, Maxi-Cosi, Philips, IKEA and Vedett.
Junior Designer: Mathieu Bellens & Olivier Caluwier
Mathieu Bellens and Olivier Caluwier founded FIVE AM, a design studio specialised in interior concepts as well as temporary installations and product design. They are renowned for their thought through integral approach and interaction with the user. This results time and again in strong, simple and surprising concepts that perfectly visualise the story of their customers or users. They won several national and international awards such as the German Design Award and de Architizer A+ Award.
This product was developed within the 5X5® innovation process. With 5X5® Voka West-Flanders and Designregion Kortrijk offer companies the opportunity to develop their idea into a new product or service under supervision and in cooperation with a designer or design team.