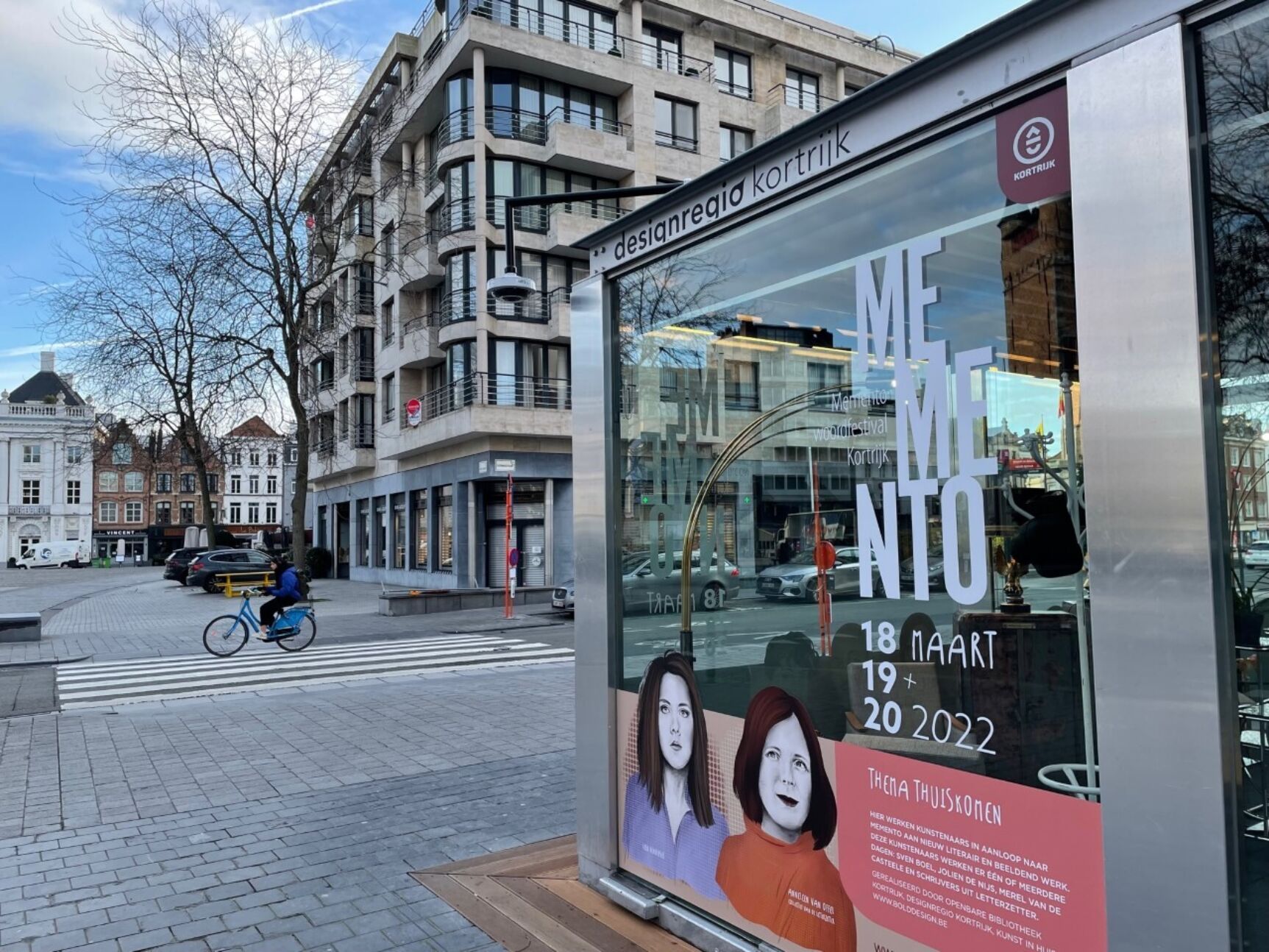 Kiosk becomes creative worklab
In the weeks prior to the Woordfestival Memento, the kiosk on the Graanmarkt in Kortrijk will be transformed into a workplace for word and image artists.
In the first half of each week, the kiosk will be home to a writer from the Letterzetter collective, who will be used to inspire a visual artist from the stable of Kunst in Huis to work with in the second half of the week.
The artists can count on Bold Design for the furnishing of their workplace.
The Memento Festival, organised by Bib Kortrijk, will occupy the kiosk from 28 February onwards.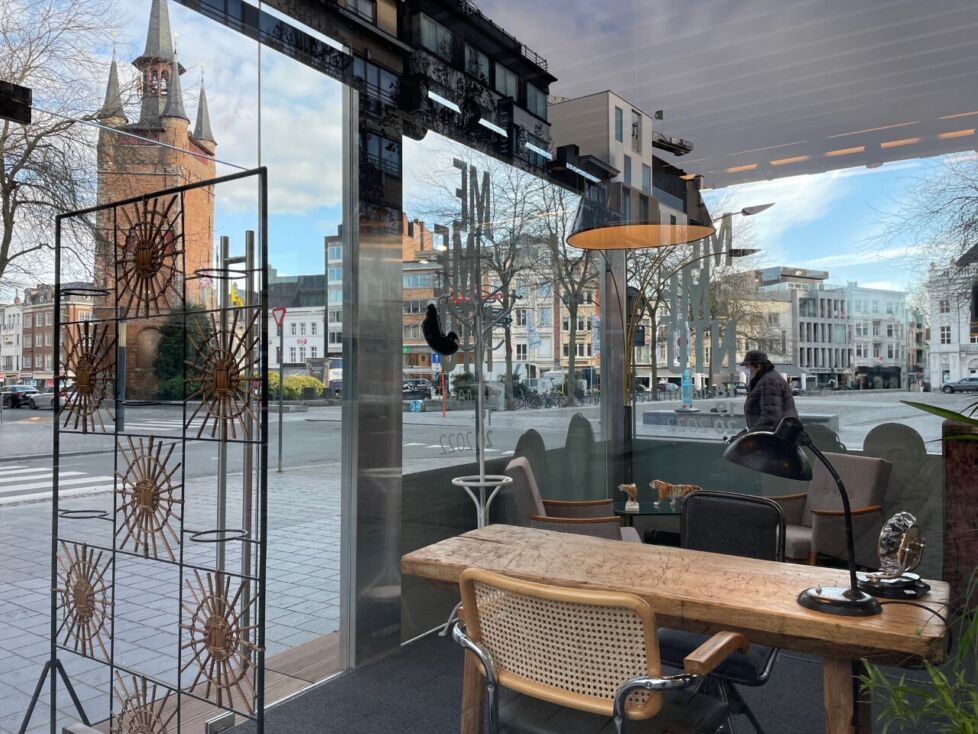 In the kiosk at the Graanmarkt in Kortrijk, Designregio Kortrijk matches every month a Kortrijk company or organisation with a creative design talent. In this way, both can literally and figuratively put themselves in the spotlight.

On the occasion of the Memento festival, the kiosk will not only become a showcase, but also an effective working place. Because from 28 February 2022 onwards, the Memento Lab will be visited by an artist every day. Every first half of the week, a young writer will take up residence in the kiosk. It concerns young talented writers from the stable of the Letterzetterscollectief, curated by writer Anneleen Van Offel.

The texts that the writing artists will be brewing there will in turn serve as inspiration for three artists connected to the art lending organisation Kunst in Huis.

The three artists are sculptor Sven Boel (who lives and works in Ghent), sculptor and draughtswoman Merel Van de Casteele (born, raised and works in Kortrijk) and collagist Jolien De Nijs (who lives and works in Brussels).

This time, the design of the kiosk will be done by Bold Design, the brainchild of Pieter-Jan Bonte. Pieter-Jan likes to travel through Europe in search of industrial vintage design and other curiosities.