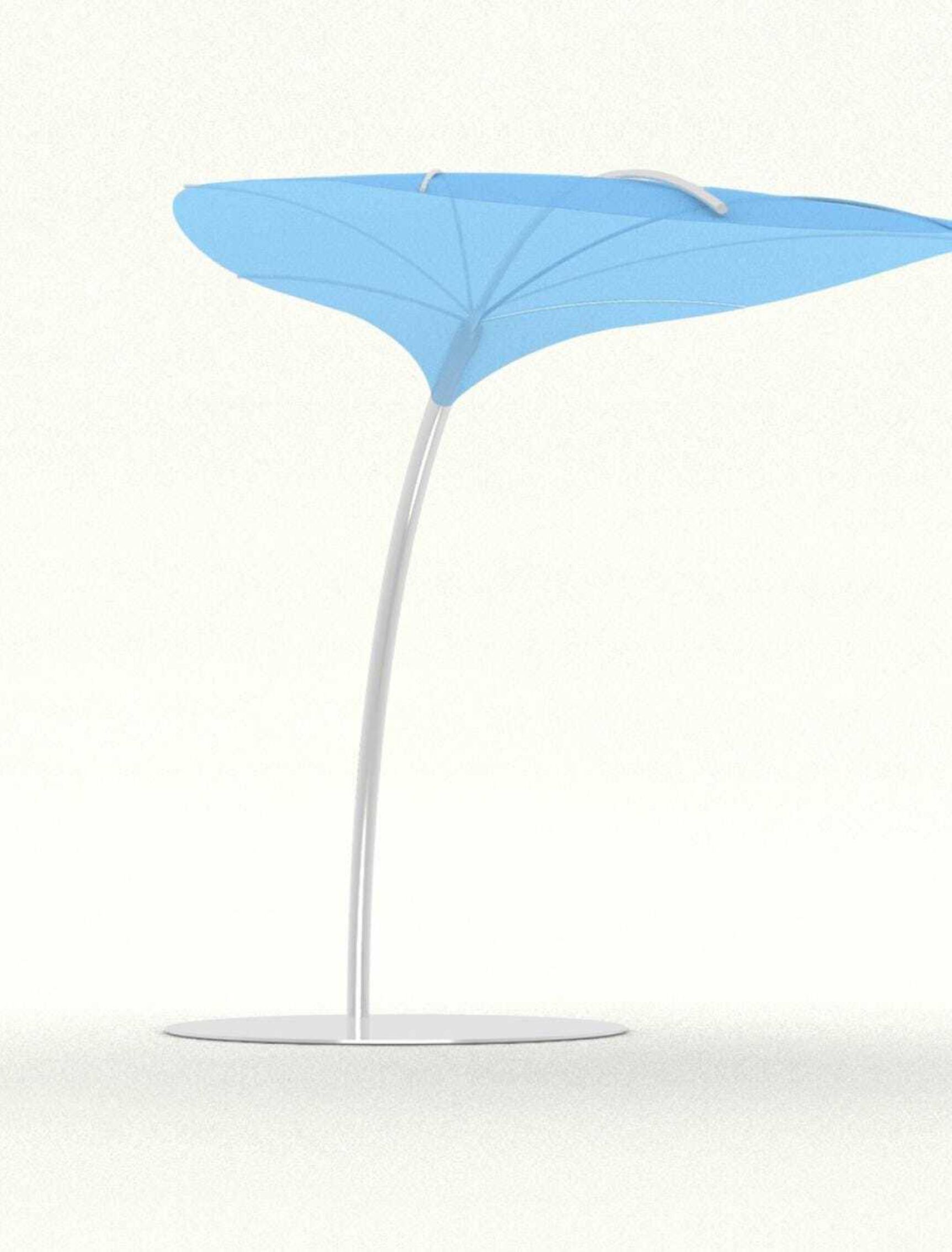 Rimbou Leaf
The parasol has existed for centuries. It is a very simple solution offering countless possibilities. But how do you turn a century old classic into a contemporary winner? In this 5X5® project both company and designer turned to nature for inspiration. The classic large parasol is replaced with a giant leaf. The result is Rimbou Leaf, part of a whole new collection of shadow makers that are efficient and breathtakingly beautiful at the same time.

Company: Umbrosa
Umbrosa develops and brings to market a collection of classic and flexible shadow solutions for both residential and commercial applications. Brands such as Paraflex, Ingenua and Icarus are being distributed in over 70 countries. Umbrosa always combines simplicity with outstanding design, sustainable materials and user-friendliness. The Umbrosa products allow people to create their own spaces of shadow and thus fully enjoy their garden and outdoor facilities.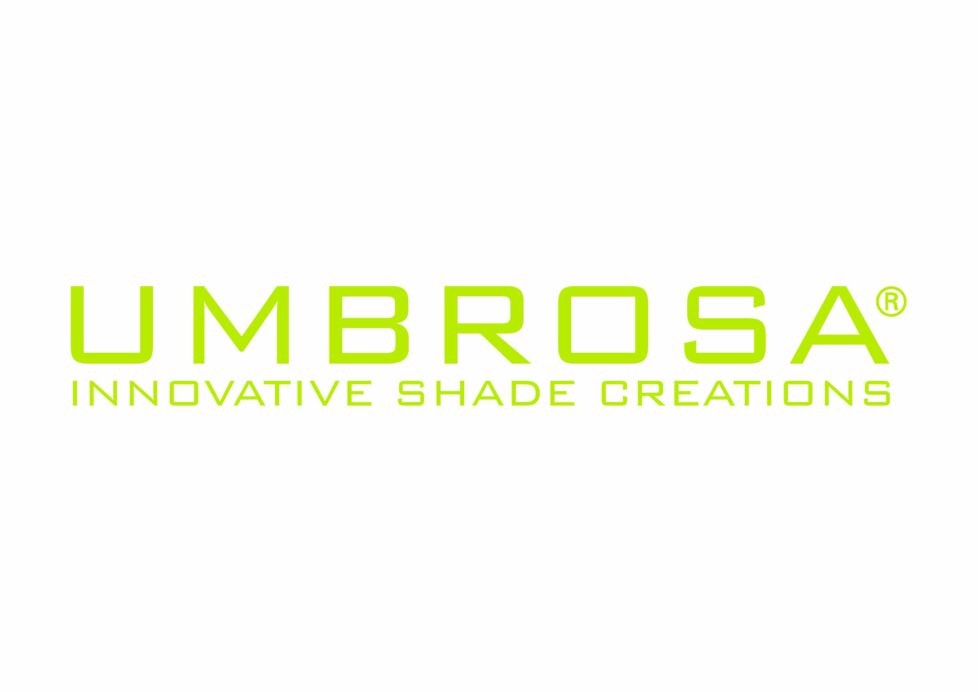 Senior Designer: Danny Venlet
Danny Venlet (AU, °1958) studied interior design at Luca School of Arts and Architecture Brussels. Back in Australia Venlet built an excellent reputation as an independent designer and interior architect with internationally renowned projects. Halfway the 90s Venlet moved back to Belgium. He now has a studio in Brussels and takes on projects worldwide. His oeuvre is an interaction between art, installation and function. His objects redefine the space in which they are installed. Ever respectful but always with a sense of humour to put things in perspective.
This product was developed within the 5X5® innovation process. With 5X5® Voka West-Flanders and Designregion Kortrijk offer companies the opportunity to develop their idea into a new product or service under supervision and in cooperation with a designer or design team.