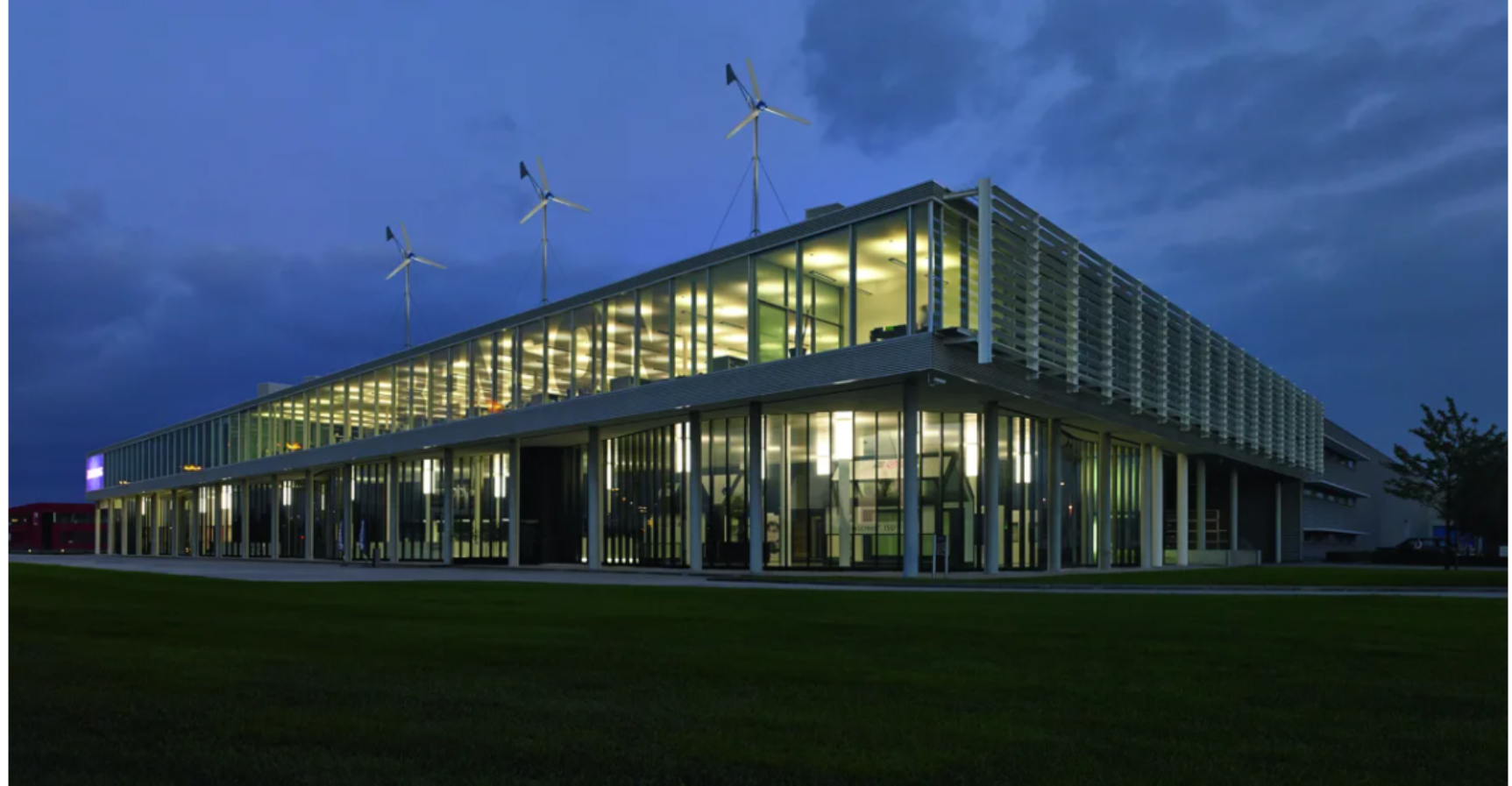 West Flanders scores high again for Henry van de Velde Awards 2022
With a Company Gold Award for Renson and prizes for Lowie Vermeersch, Giel Dedeurwaerder, Brent Neve, Klaas Verplancke and AVC Gemino, our province again scores highly at the annual Henry van de Velde Awards.
Moreover, the winners include many designers with whom the Kortrijk Design Region has already worked very closely.
The Henry van de Velde Awards have been presented for 28 years. They reward products and services that show the added value of design from its most varied side.
This year there were no fewer than 421 entries, a record. Flanders DC selected its Gold Awards from these. In addition, as of this year, there are also Silver and Bronze Awards in a number of categories.

RENSON took home the Company Gold Award.
The Waregem-based company led by Paul Renson received the award as best design company this year. According to the jury, this trend-setter from Waregem owes this recognition to its unceasing drive for innovation and its ability to use design functionally for healthy and comfortable living, living and working.

In the Digital Product Award category, Kortrijk-based LOWIE VERMEERSCH receives a silver award for his work with Granstudio. The Digiphy is a Mixed Reality design and communication tool designed by Granstudio to further digitise the automotive industry in both the design and review process.

GIEL DEDEURWAERDER and BRENT NEVE won a gold and a bronze award in the Environment category. With their projects Wood Design and OntKeten they show that they are truly leading in Flanders.

Illustrator KLAAS VERPLANCKE, born in Zwevegem, is in the spotlight in the Graphics Award category. With his Poster House Campaign, he received a silver award for the illustrations and animations he made for a public communication campaign on the occasion of the reopening of the Poster House museum in New York, after the first Covid-19 lockdown in 2020.

In the Habitat category, AVC GEMINO, the company based at Evolis, wins the silver award for Space-Residence. It received a silver award for Space-R, a circular plug-and-play solution with profiles, panels and doors that are easy to place and move, without permanent damage to the ceiling and floor. It was developed together with designer Roel Vandebeek.

In other words, a lot of Henry van de Velde Awards are moving to West Flanders. It is also noteworthy that other winners have been well-known in our region for years.

Designer SEP VERBOOM won an Environment Award.
Sep studied Industrial Product Design at Howest and was named Designer of the Year by the Interieur Foundation in 2020.

ROEL VANDEBEEK has often worked with Designregion Kortrijk.

In 2020, for example, he was linked to Dovy Kitchens in a 5x5 project.
Together, they developed an innovative handle.

And HELEEN SINTOBIN, winner of a Design Research Award, is no stranger to Designregio Kortrijk either. This furniture designer was, among other things, active within the Cross Border Living Labs research project of Designregio Kortrijk.

Designregio Kortrijk would like to congratulate all winners.